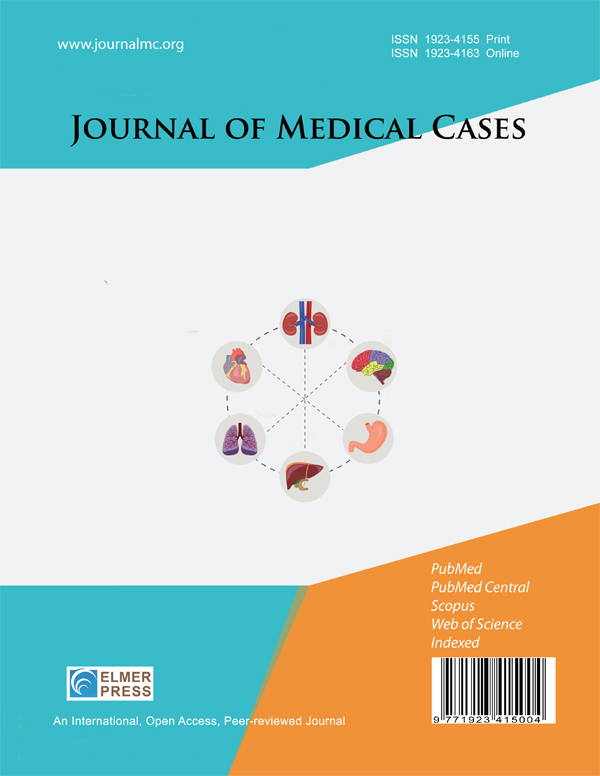 Editor-in-Chief: Tarun Bhalla, MD, MBA, FAAP, Chairman, Department of Anesthesiology and Pain Medicine, Akron Children's Hospital, Northeast Ohio Medical University (NEOMED), Ohio, USA
Frequency: Monthly
Journal Access: Open Access
ISSN-print: 1923-4155
ISSN-online: 1923-4163
Journal scope: Journal of Medical Cases (JMC), monthly, is a peer-reviewed, open access, international journal, publishing original case reports in all clinical medicine disciplines. The cases reported should have merits of contributing to the current knowledge of the relevant disease.
Indexed and covered by: JournalTOCs; Worldcat; Google Scholar; PubMed: selected citations only (NIH supported articles); EBSCO; Clarivate Analytics Links-Journal Title List.
Journal archiving and digital preservation: Portico
Featured


 




Video Report

 

Early Detection of Atrial Fibrillation-Atrial Flutter Using Remote Patient Monitoring

Remote patient monitoring (RPM), patient-reported outcomes (PROs), and biochemical biomarker monitoring (Mitra® devices) may be useful for early detection of major adverse cardiac events (MACE). This case report presents a patient enrolled in a precision medicine study in which RPM detected the presence of atrial fibrillation-atrial flutter (AFib-Flutter), facilitating prompt treatment. Full Text




Contained Rupture of a Saphenous Venous Graft Pseudo-Aneurysm Mimicking Acute Coronary Syndrome
Rupture of a saphenous vein graft (SVG) pseudo-aneurysm presenting as a non-ST elevation myocardial infarction is a rarely reported, but serious complication of prior coronary artery bypass graft surgery. We present a case of a 76-year-old man who presented with severe chest pain and elevated cardiac biomarkers, and was found to have a contained pseudo-aneurysm rupture. Full Text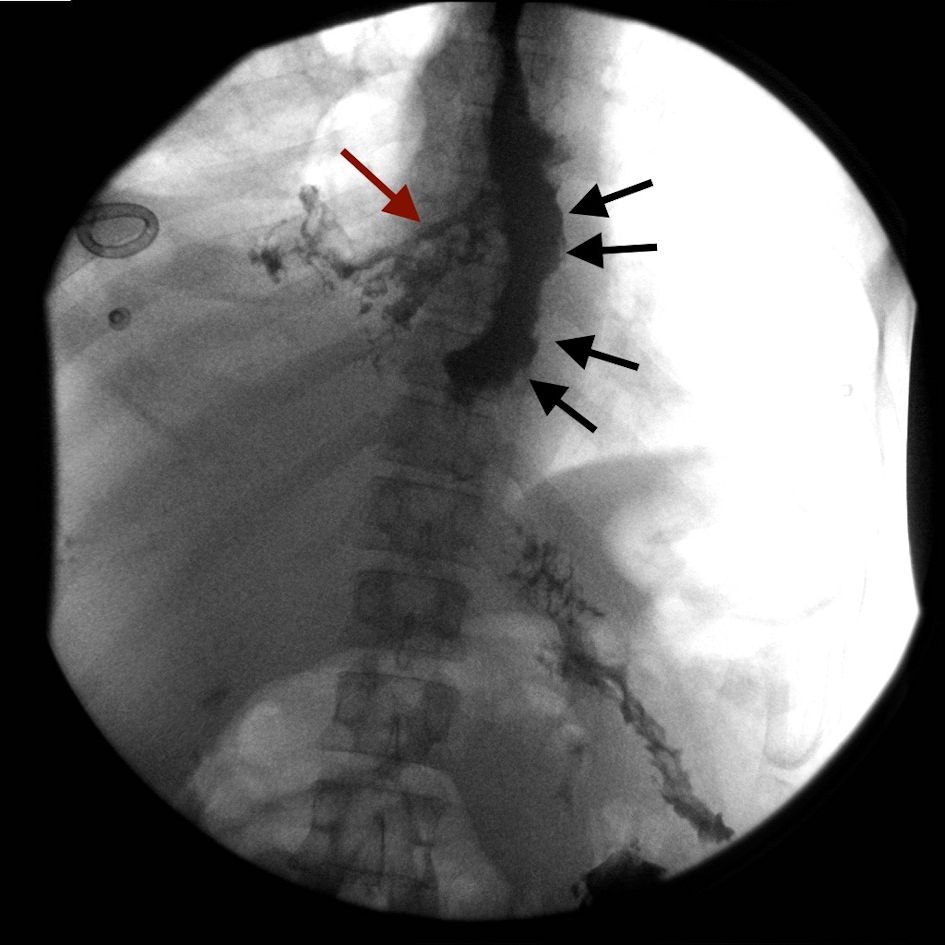 Recurrent Hepatic Inflammatory Pseudotumor in Asynchronism After Surgery of Inflammatory Pseudotumor Associated With Granulomatous Cholangitis
A 64-year-old man was referred to our hospital for investigation of thickening of the gallbladder wall and hepatic mass. Repeated endoscopic ultrasound-guided fine-needle aspiration examinations of these lesions excluded malignant diseases. Full Text
Vol. 10, No. 5, May 2019
Table of Contents
Case Reports
Two Cases of Gastroduodenal Perforation Following Cesarean Section
Abstract HTML PDF
Ronald Awoonor-Williams, Cornelius Turpin, Joseph Yorke, Wilfred Sam-Awortwi Jnr, Michael Ofoe Adinku, Anita Eseenam Agbeko, Kwabena Agbedinu, Steven Ansah Asamoah, Sylvia Vanderpuye, Philip Agyemang Prempeh, Regina Asante, Dorcas Ahulu, Dennis Afful Yorke, Emmanuel Acheampong
129-134
doi: https://doi.org/10.14740/jmc3279
The Reproductive Outcomes for the Infertile Patients With Recurrent Implantation Failures May Be Improved by Endometrial Receptivity Array Test
Abstract HTML PDF
Takeharu Ota, Miyako Funabiki, Yoshihiro Tada, Masako Karita, Terumi Hayashi, Kazunori Maeda, Takashi Matsubara, Yuri Iwaki, Naomi Sugiyama, Takashi Henmi, Noriko Watanabe, Yoshitaka Nakamura, Sagiri Taguchi
138-140
doi: https://doi.org/10.14740/jmc3282