Figures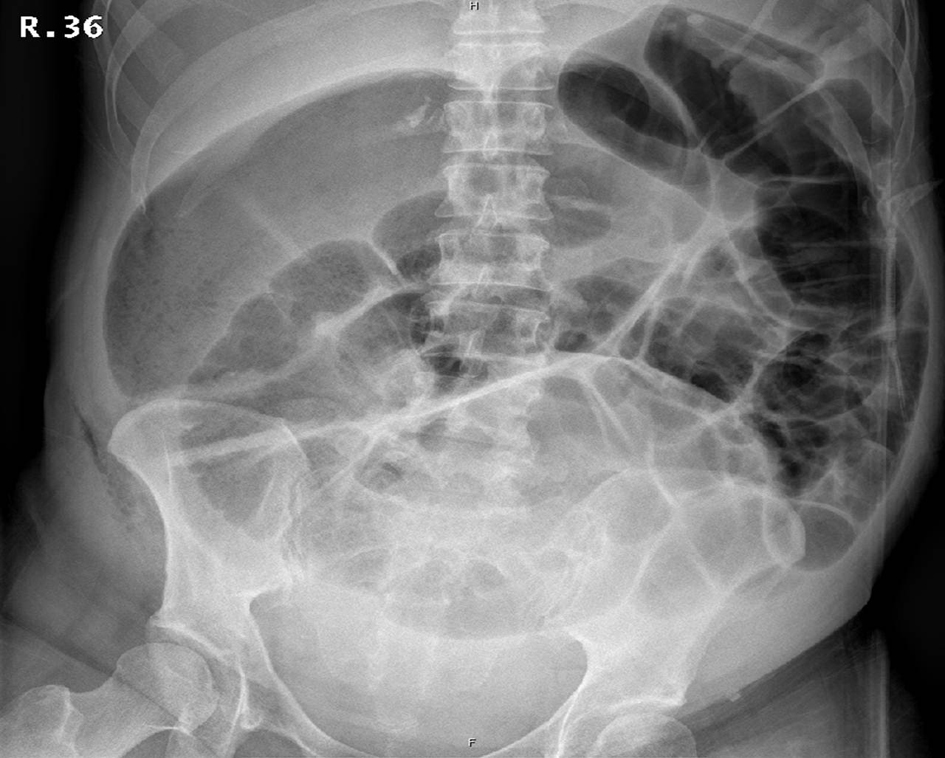 Figure 1. Abdominal X-ray shows grossly dilated bowel loops > 9 cm.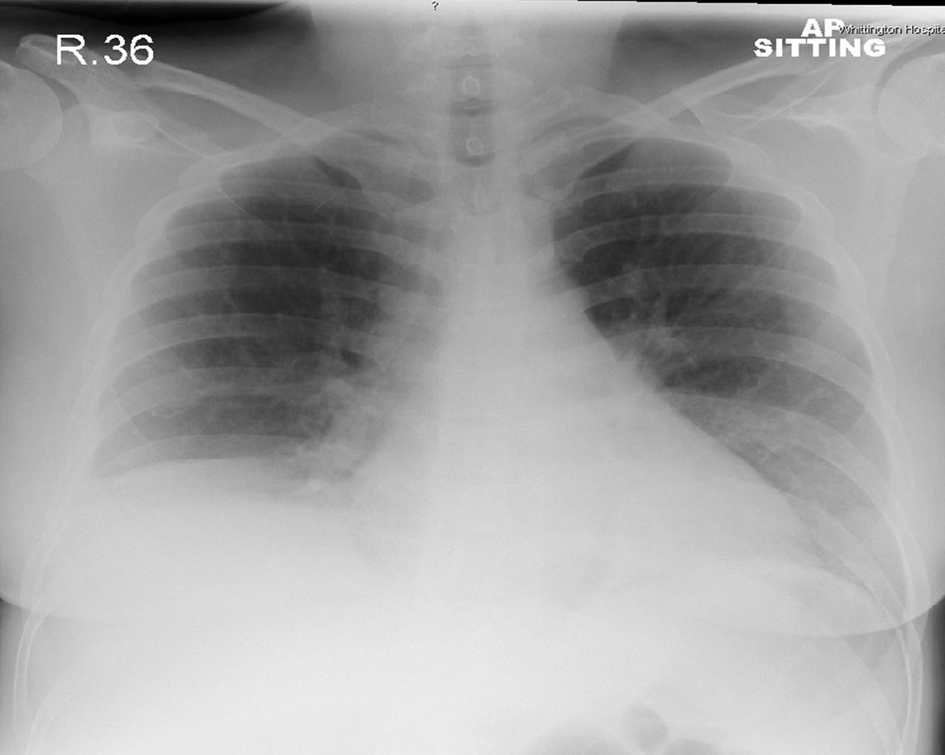 Figure 2. Chest X-ray shows loss of right heart border and splinting of the diaphragm.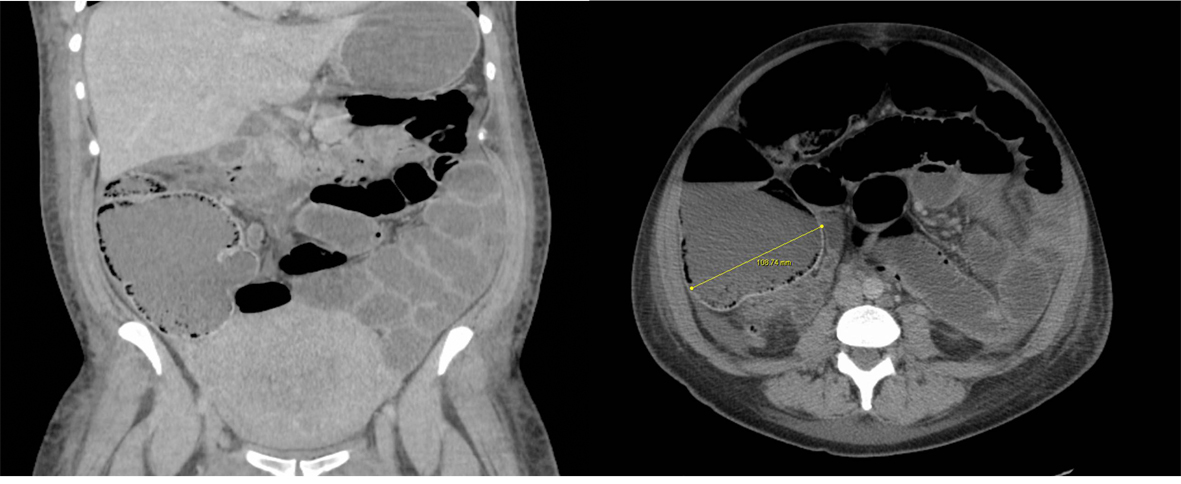 Figure 3. CT abdomen coronal and axial images showing dilated caecum, colon, small bowel and stomach. The caecal diameter is over 10 cm. There is extensive colonic pneumatosis and no collapsed loop of bowel is shown (no evidence of mechanical obstruction).