Figures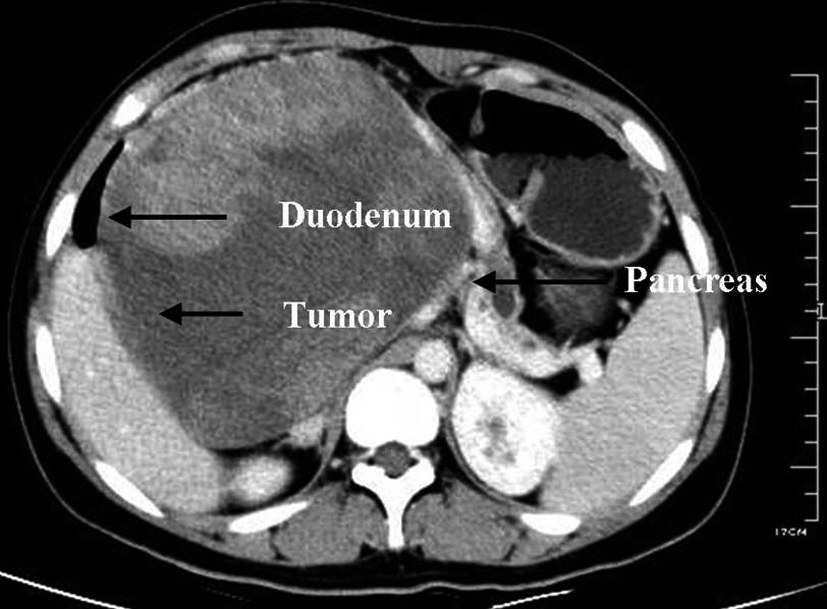 Figure 1. CT scan showing a cystic mass (12.2 cm * 15.4 cm) at the head of the pancreas in a 19-year-old girl with duodenum and pancreas compressed.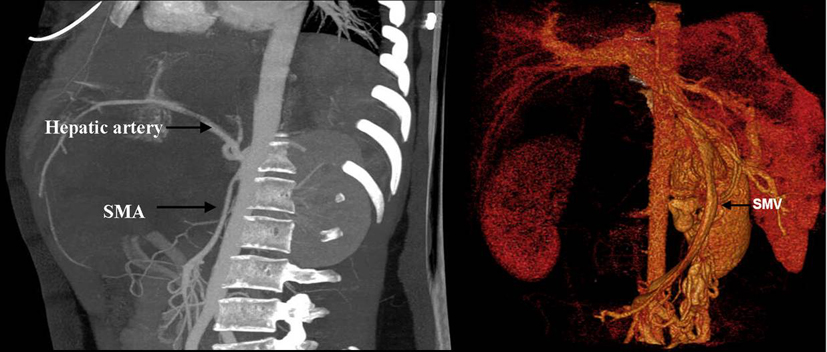 Figure 2. CTA showed that SMA was invaded.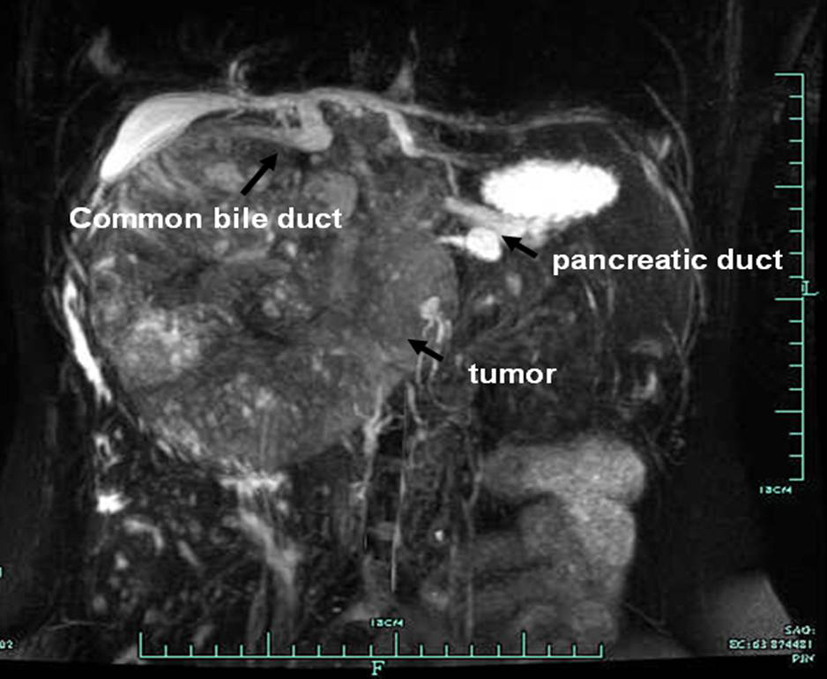 Figure 3. MRCP showed a space-occupying lesion (15.9 cm * 14.6cm) located in the right upper abdomen, with compressed and displacement of the common bile duct and dilation of pancreatic body and tail duct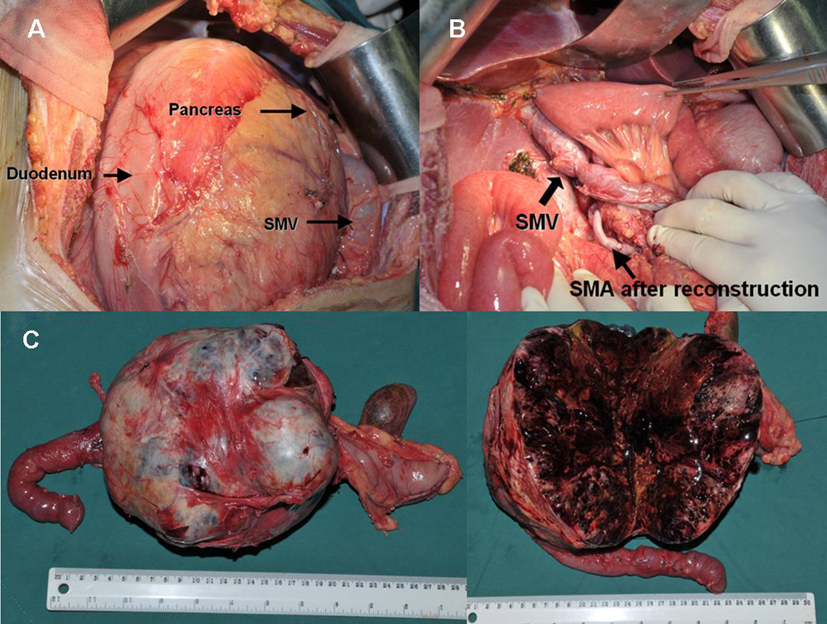 Figure 4. Gross appearance. A. The tumor located in the head of the pancreas with duodenum, pancreas and SMV compressed. B. After reconstruction of blood vessels. C & D. Photograph of gross specimen showing a circumscribed, capsulated, round, gray-purple colored tumor was identified in the pancreatic head which contains varying amounts of necrosis, hemorrhage and cystic change.