Figures

Figure 1. (A) The transverse and longitudinal thyroid sonograms show ill-defined hypoechoic areas in the periphery of both lobes of the thyroid and a 1.2 x 0.8 cm hypoechoic, irregularly-shaped nodule in the left lobe of the thyroid. (B) Color Doppler ultrasonography shows slightly increased vascularity in the hypoechoic areas.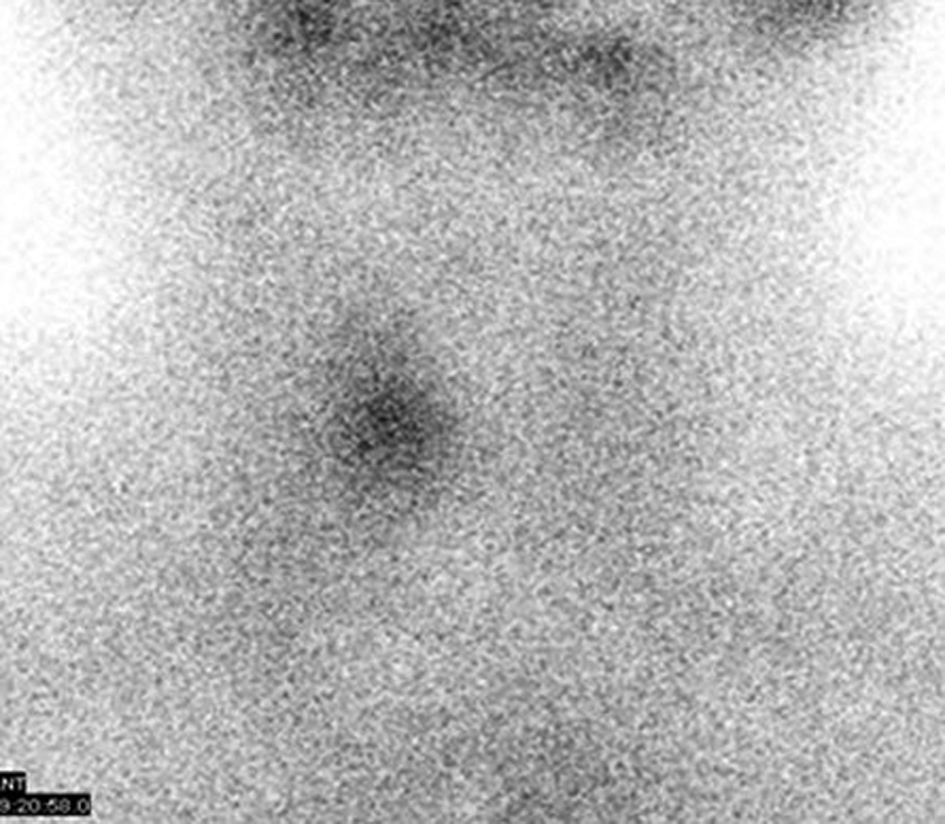 Figure 2. Tc-99m scintigraphy with non-visualization of the thyroid gland.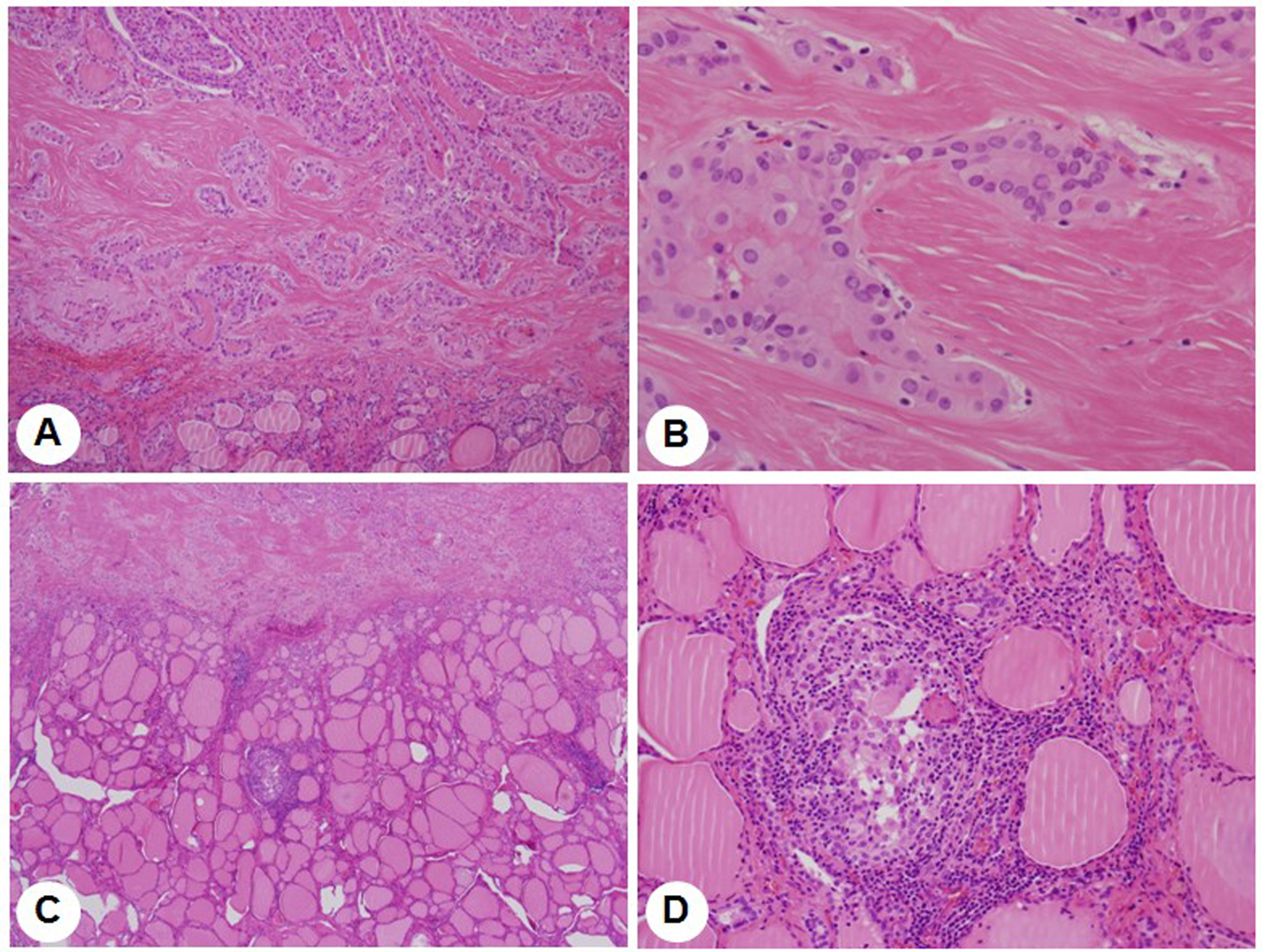 Figure 3. Pathological finding reveals a papillary carcinoma (A, x 40, and B, x 400, H-E stain) and a granuloma surrounded by small lymphocytes in the thyroid parenchyme (C, x 40, and D, x 200, H-E stain).