Figures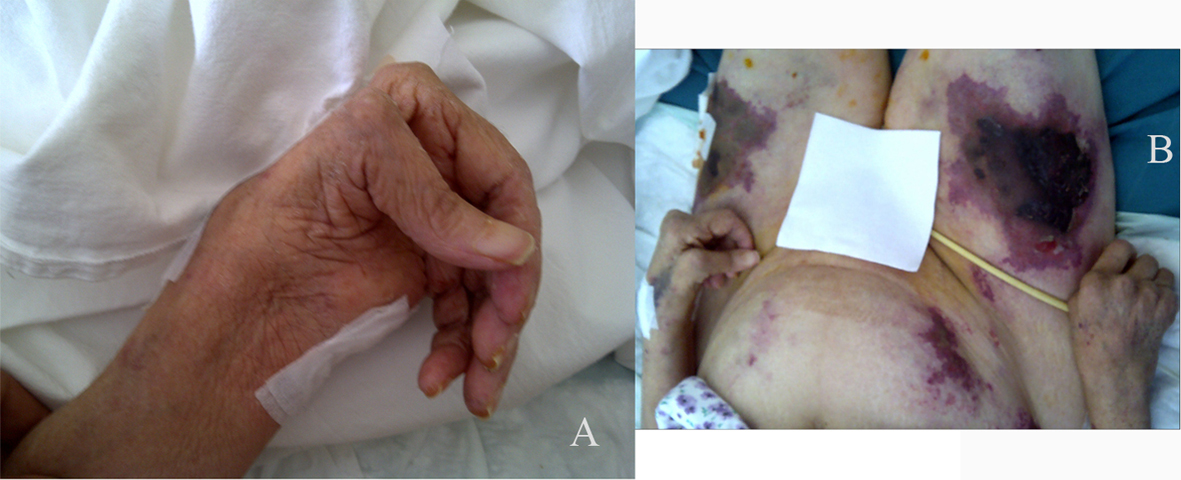 Figure 1. A: Deformation of the hands; B: Necrotising skin ulcers on the lower extremities and the body.

Figure 2. A: Echodensity on the fractured pacemaker lead inside the right ventricle; B: Mobile vegetation on the lateral leaflet of the tricuspid valve.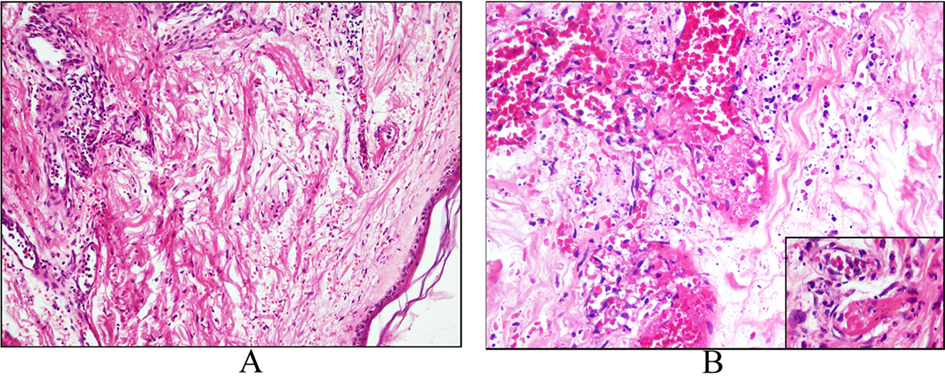 Figure 3. A: Acute vasculitis in the papillary dermis with dense inflammatory infiltrate of neutrophil-predominance; B: Fibrinoid necrosis within the vessel wall (small picture) and necrosis of the epidermis.