Figures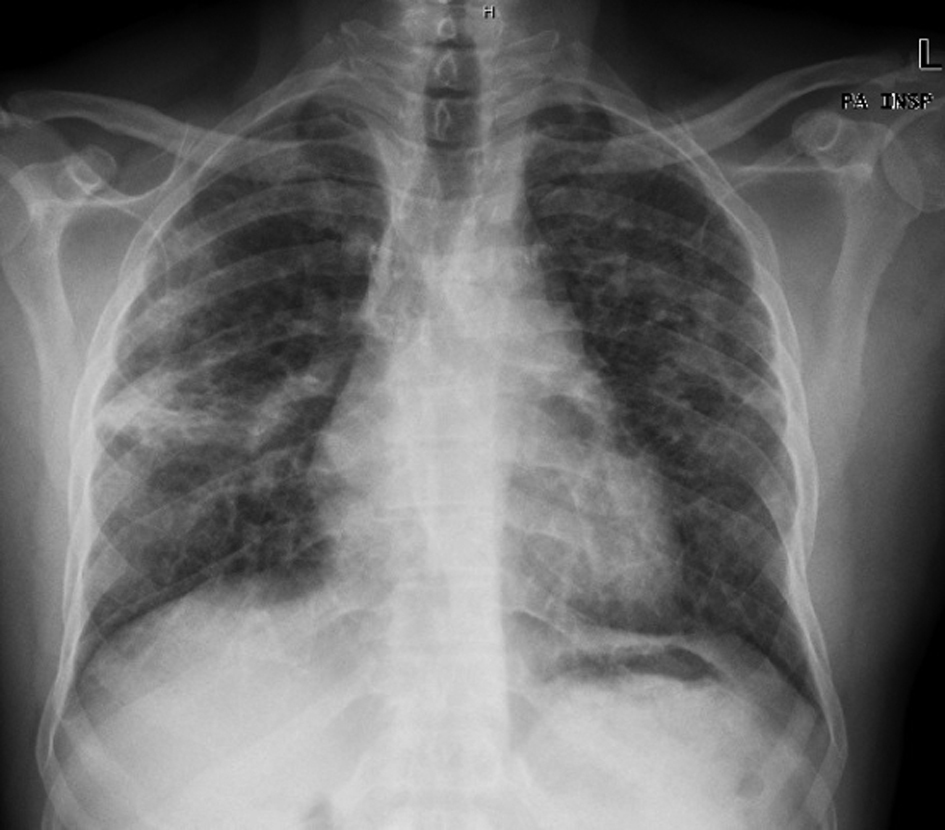 Figure 1. Chest X-ray showing opacity of a fibrotic appearance in both lung fields, most exuberant in the middle level of the right lung field.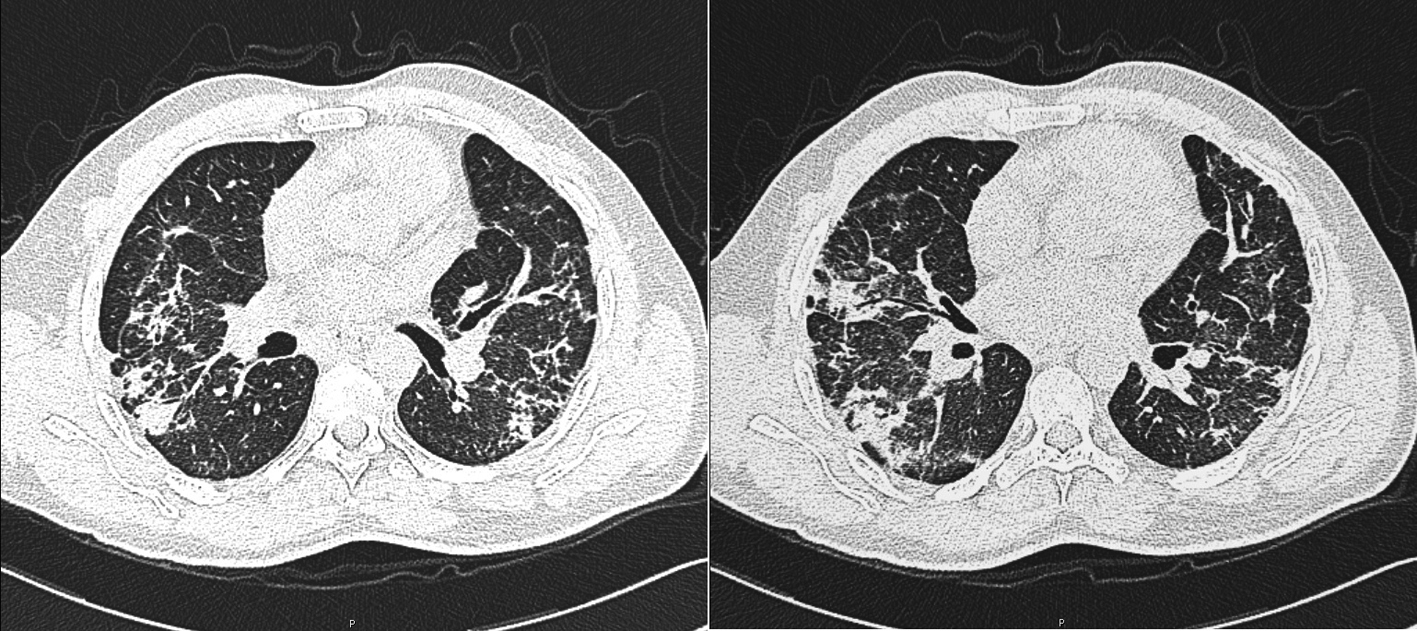 Figure 2. Chest CT showing areas of fibrosis and thickening of interlobular septa in both lung bases.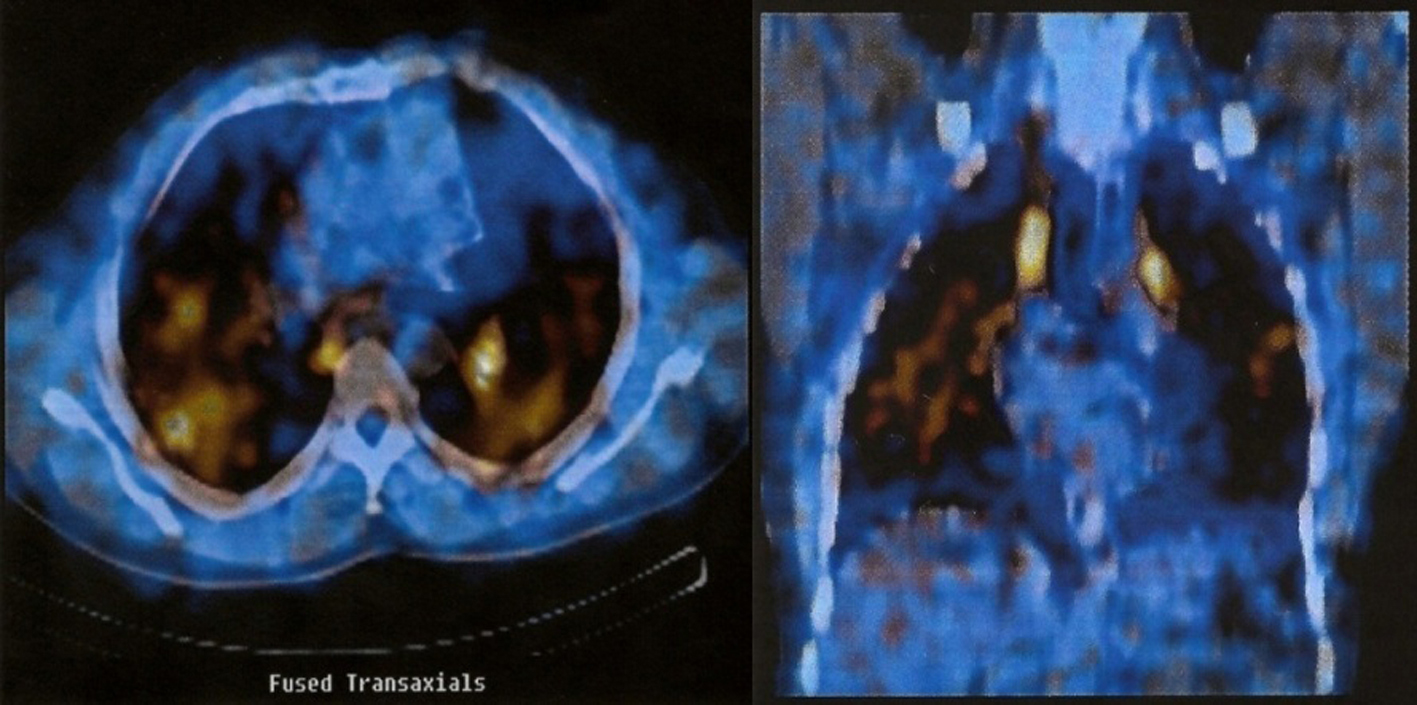 Figure 3. Gallium scintigram showing intense abnormal tracer uptake throughout the lung parenchyma, bilaterally as well as the ganglionic level.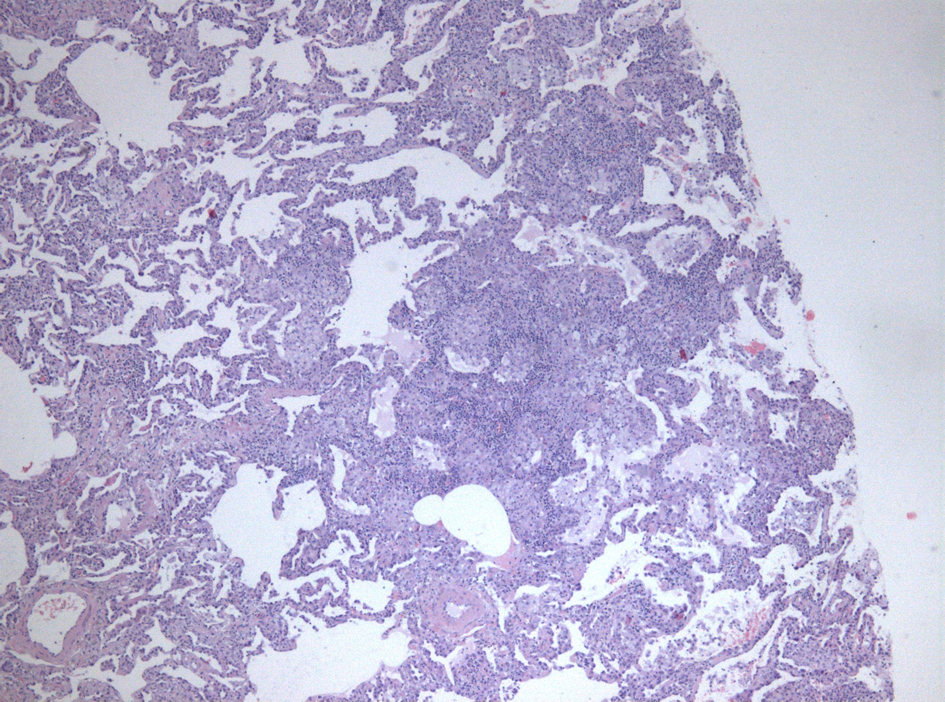 Figure 4. Open lung biopsy, 200 × magnification, 2008.