Figures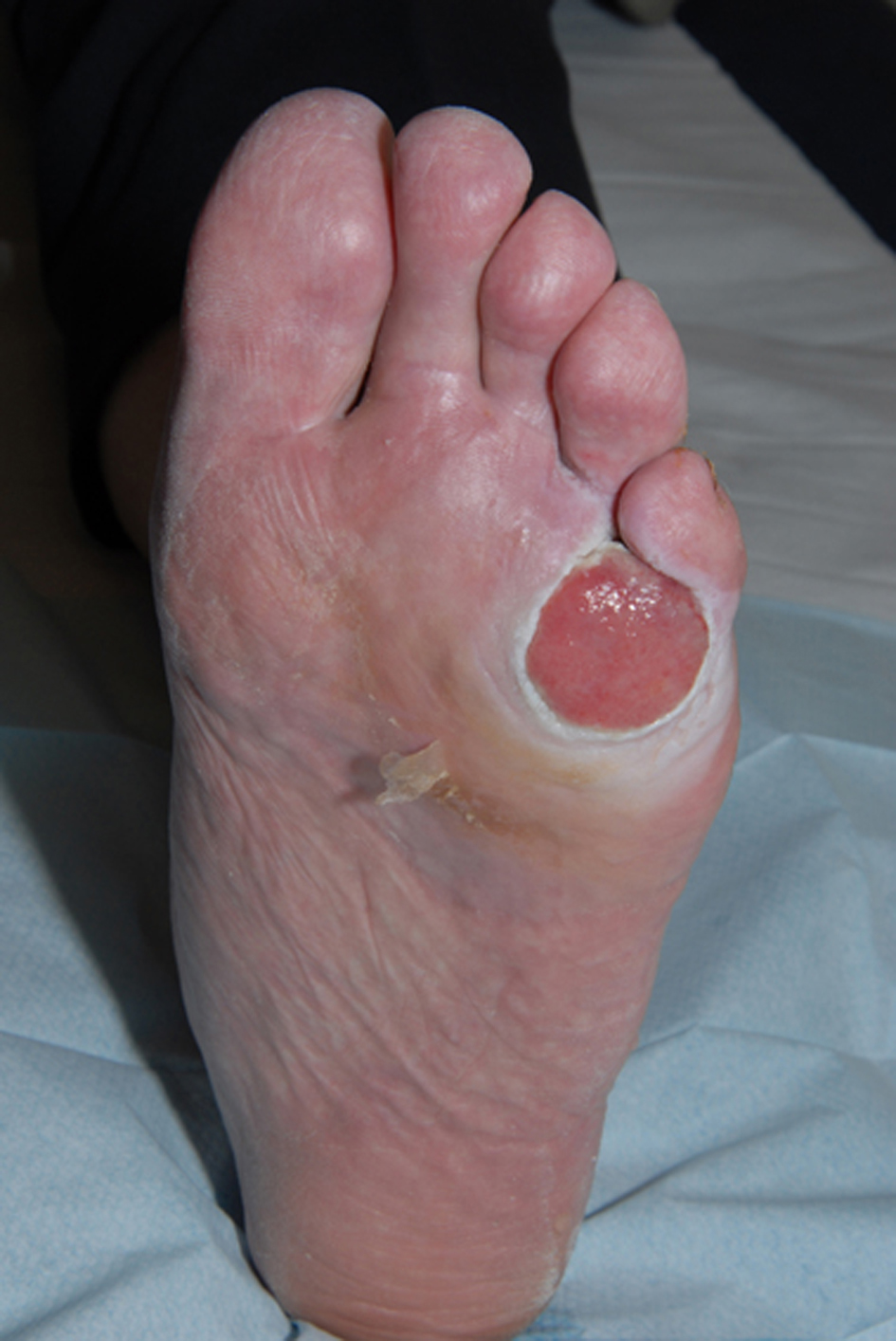 Figure 1. Amelanotic melanoma mimicking neuropathic ulcer.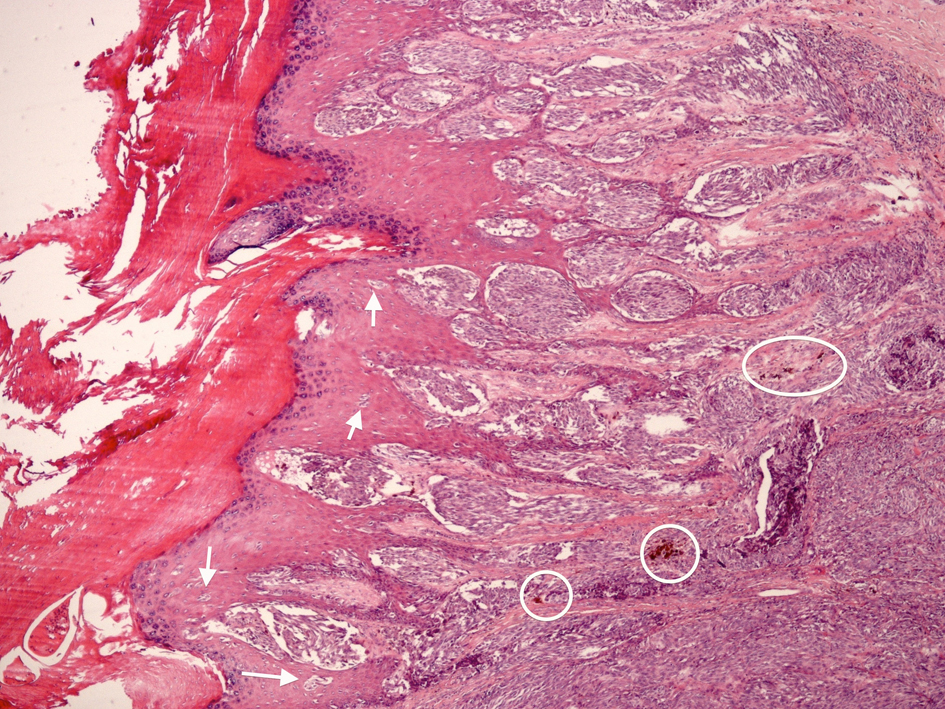 Figure 2. Original magnification × 100. Histology showing pigmented deposition (circled) a characteristic feature of melanoma and upward migration of melanocytes through the epidermis (arrowed) a feature of malignancy.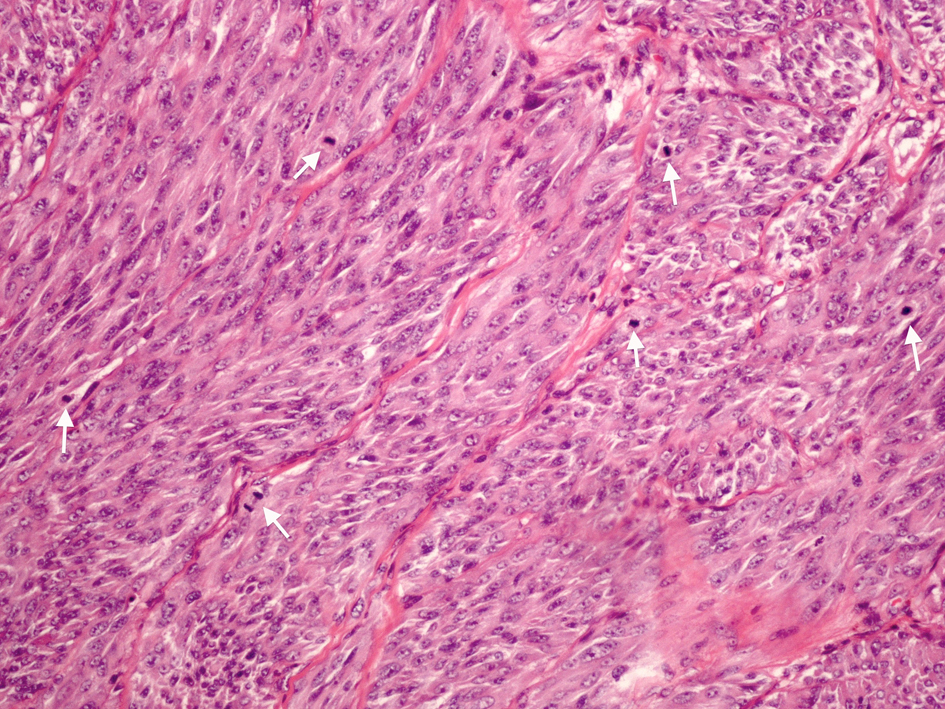 Figure 3. Original magnification × 200. Cytological features of epithelioid to spindled cells with prominent nucleoli. Arrows highlighting brisk mitotic activity.