Figures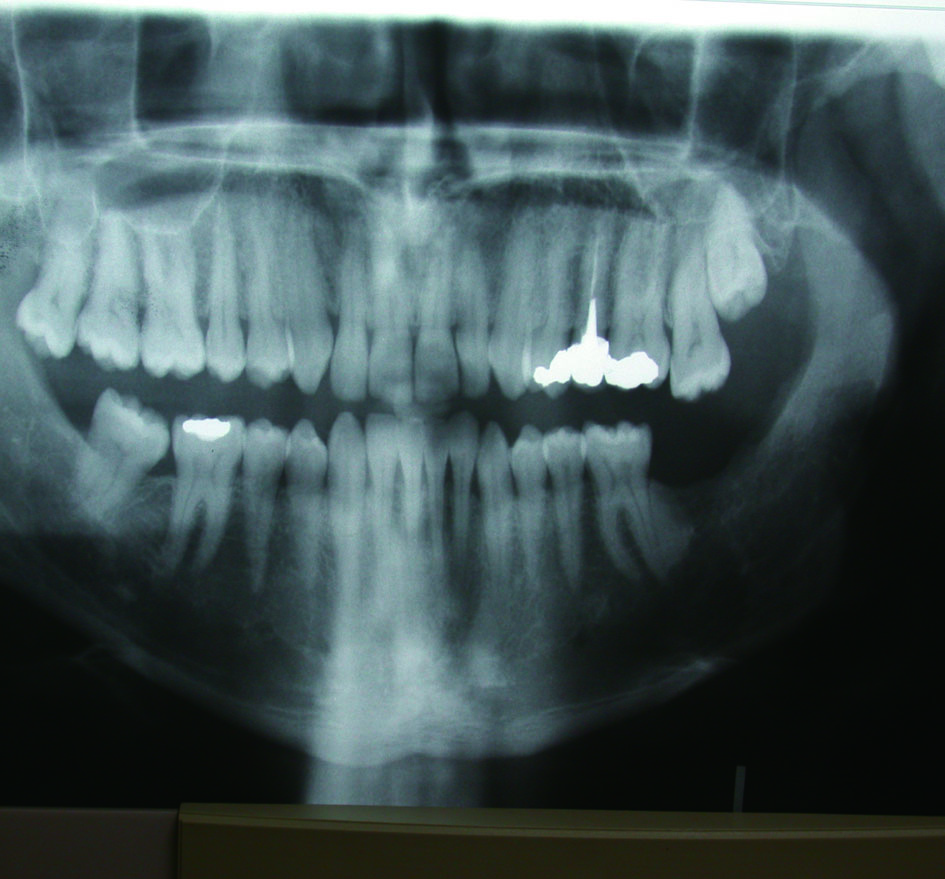 Figure 1. Preoperative panoramic radiograph. A bony impacted third molar of the Lt. maxilla can be seen.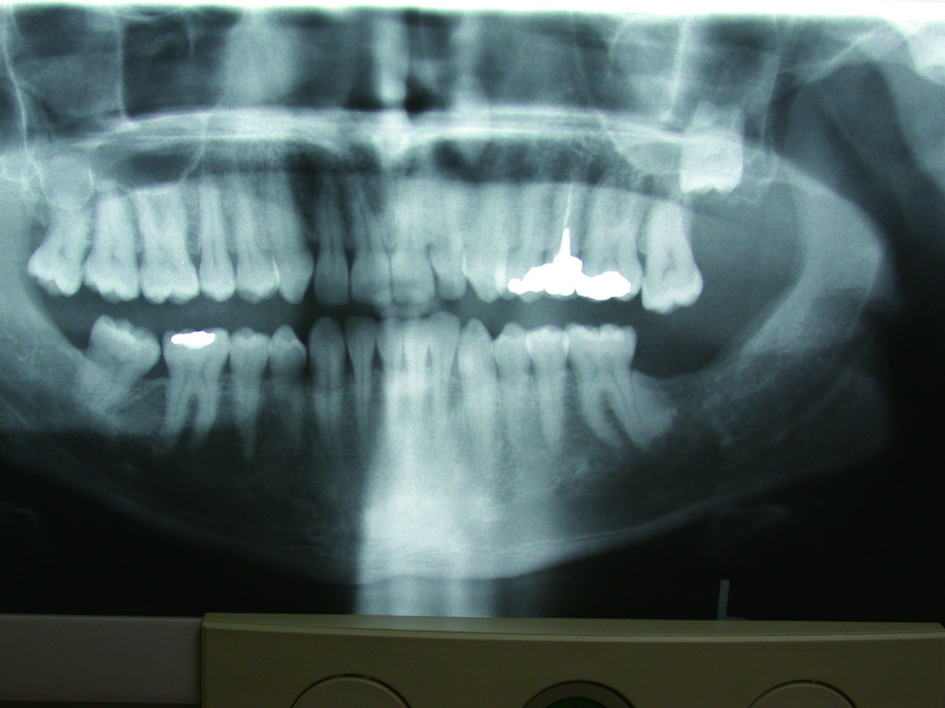 Figure 2. Panoramic radiograph showing the "disappeared" third molar displaced superiorly toward the maxillary sinus. Presently it is unclear where is the tooth in bucco-palatal plain.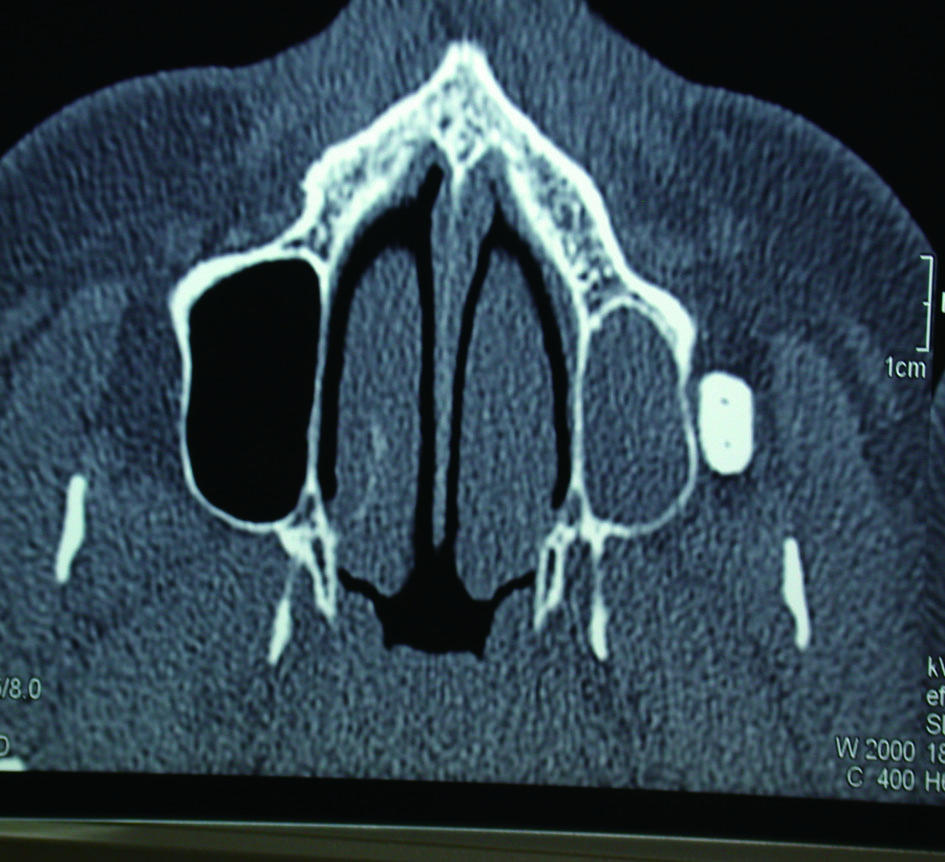 Figure 3. Axial CT scan showing the Lt. maxillary sinus full with blood and the tooth located buccally to the lateral wall of the maxillary sinus and anterior to the coronoid process. An interference to the normal anterior gliding of the coronoid process can be expected.