Figures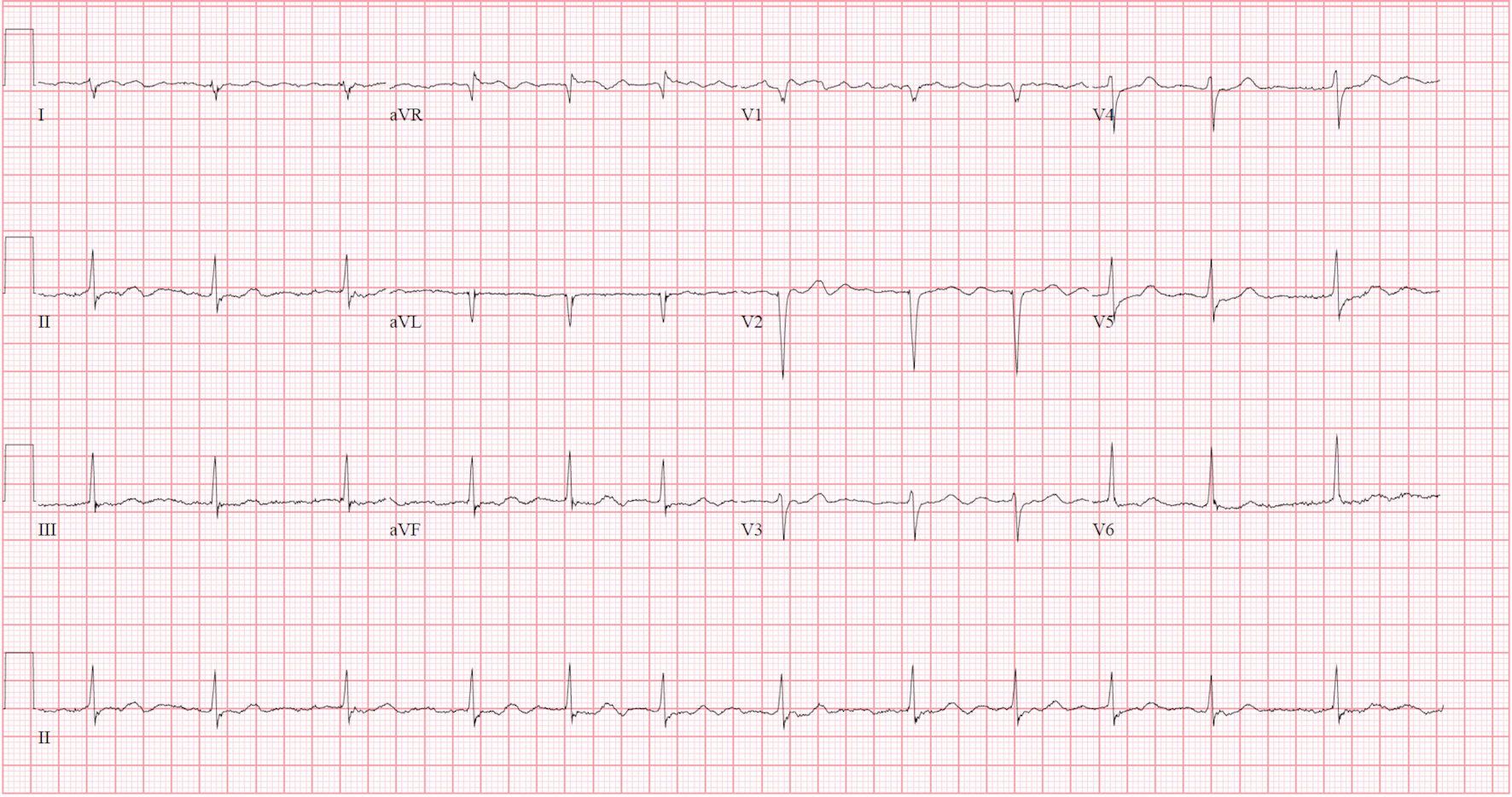 Figure 1. Presenting electrocardiogram showing atrial fibrillation with rate to 75 beats per minute, without ST-T changes.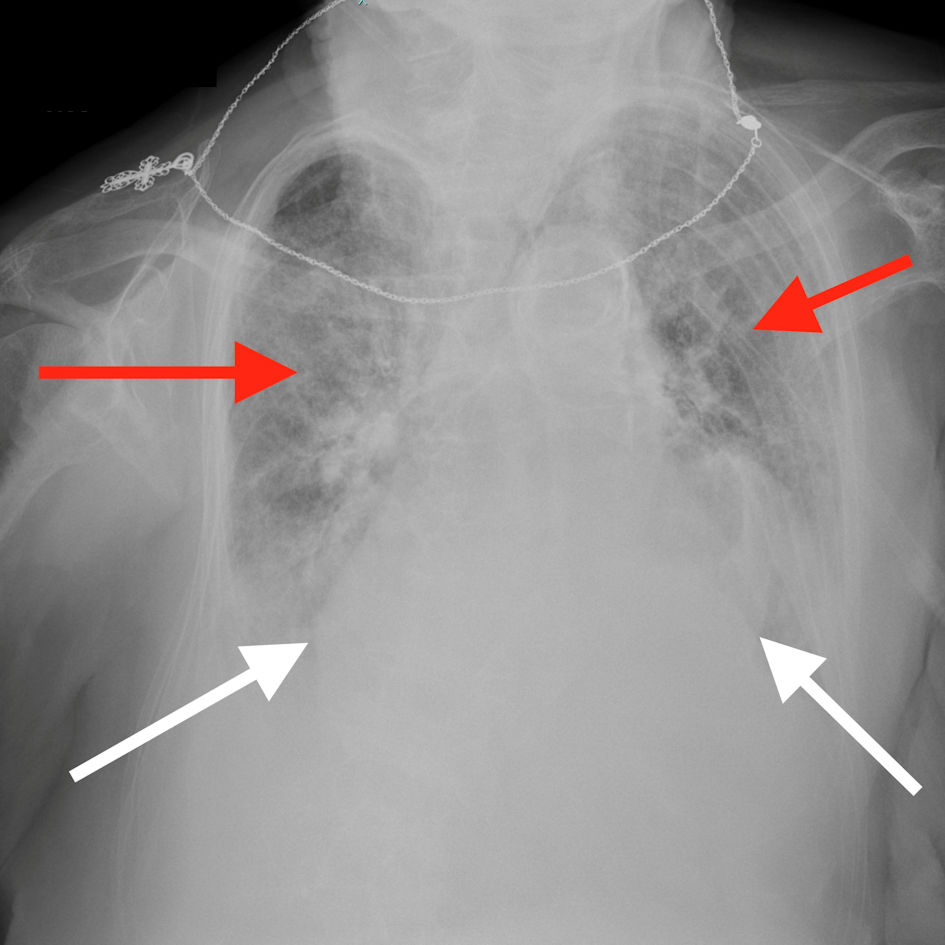 Figure 2. Chest X-ray showing cardiomegaly (white arrows showing the cardiac borders) and extensive bilateral pulmonary vascular congestion (red arrows).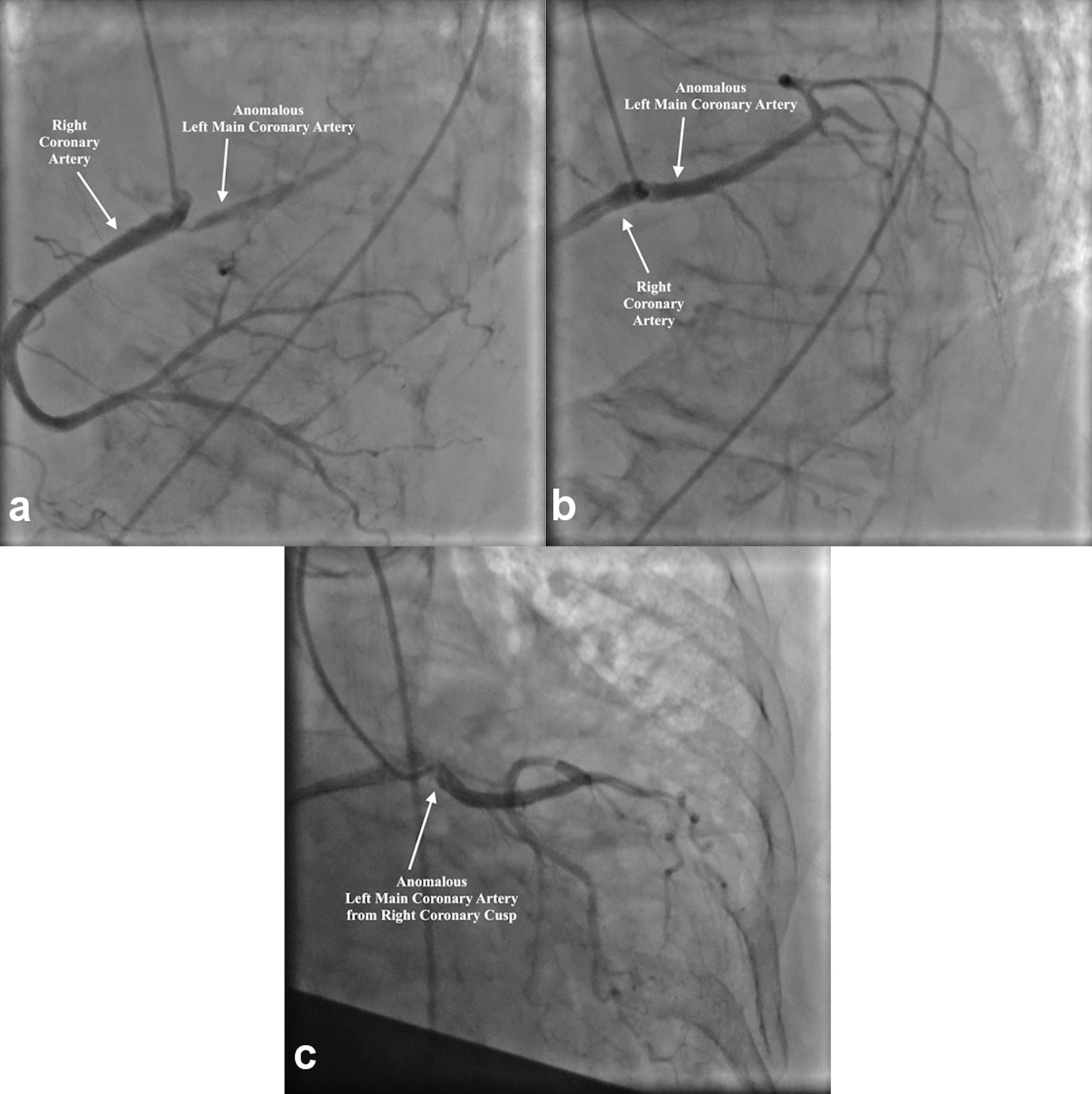 Figure 3. (a) Cannulation and angiography of the RCA (white arrows). (b, c) Simultaneous angiography of the LMCA and RCA due to anomalous origin of LMCA from RSOV (white arrows). RCA: right coronary artery; LMCA: left main coronary artery; RSOV: right sinus of Valsalva.
Table
Table 1. Laboratory Studies Upon Admission


| Laboratory | Results | References |
| --- | --- | --- |
| Hemoglobin (g/dL) | 11.5 | 12.0 - 16 |
| White blood cell count (× 109/L) | 10.2 | 4.5 - 11.0 |
| Sodium (mmol/L) | 134 | 135 - 146 |
| Potassium (mmol/L) | 5.5 | 3.5 - 5.0 |
| Glucose (mg/dL) | 134 | 70 - 110 |
| Blood urea nitrogen (mg/dL) | 37 | 7.0 - 18.0 |
| Creatinine (mg/dL) | 1.15 | 0.44 - 1.0 |
| B-type natriuretic peptide (pg/mL) | 719 | 0 - 100 |
| Aspartate aminotransferase (U/L) | 62 | 10 - 42 |
| Alanine aminotransferase (U/L) | 30 | 10 - 60 |
| Total bilirubin (mg/dL) | 1.8 | 0.2 - 1.2 |