Figures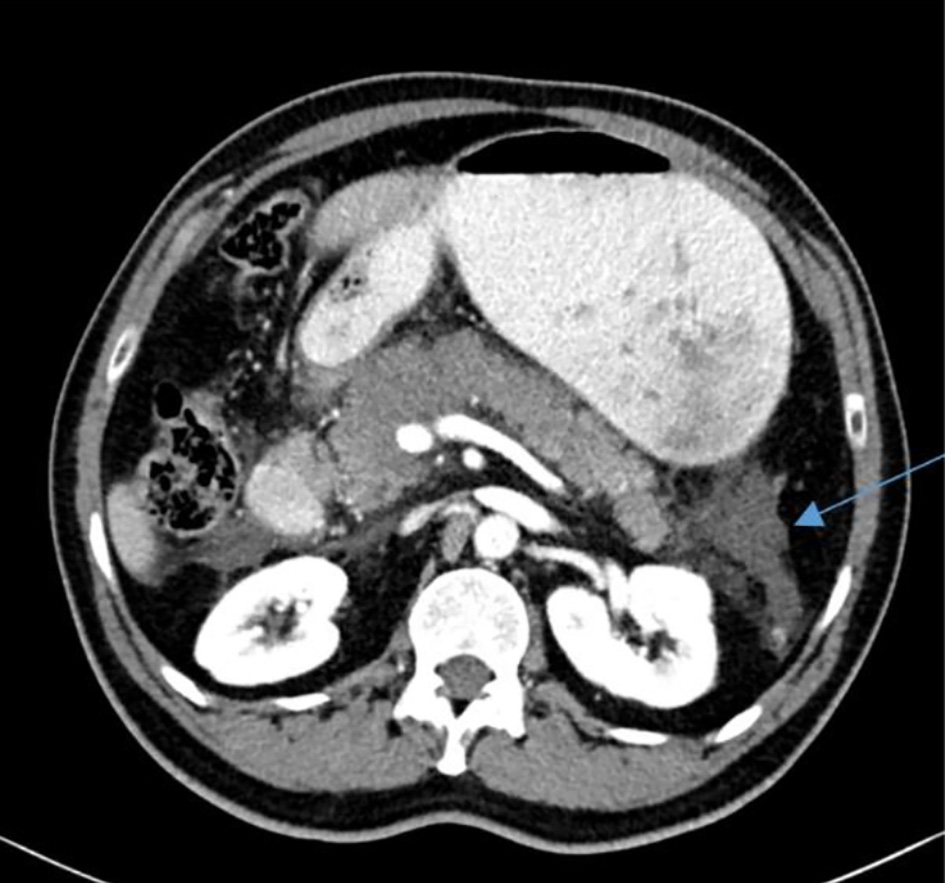 Figure 1. An axial abdominopelvic computed tomography scan revealing an edematous pancreas with ill-defined peripancreatic fluid (arrow).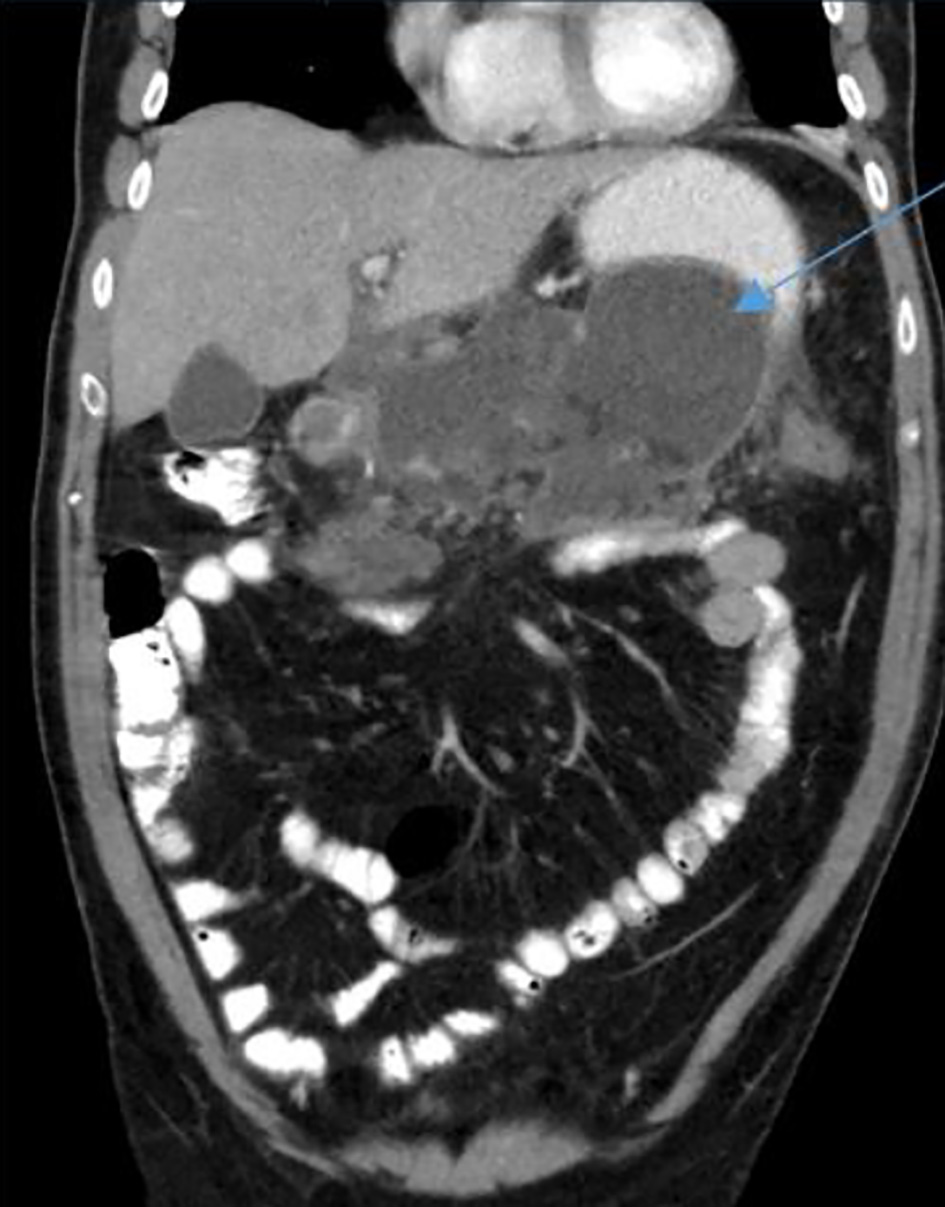 Figure 2. A coronal abdominopelvic computed tomography scan demonstrating multilocular fluid collection around the pancreas (arrow).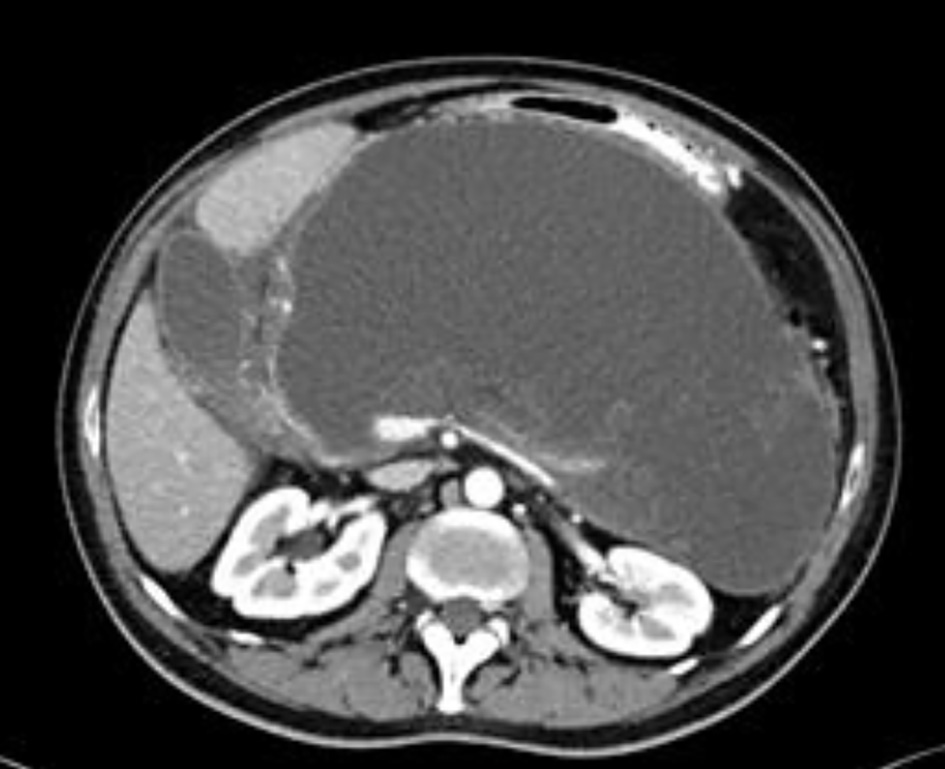 Figure 3. An axial computed tomography scan of the upper abdomen showing a huge pancreatic pseudocyst, with pressure effect on the stomach and duodenum.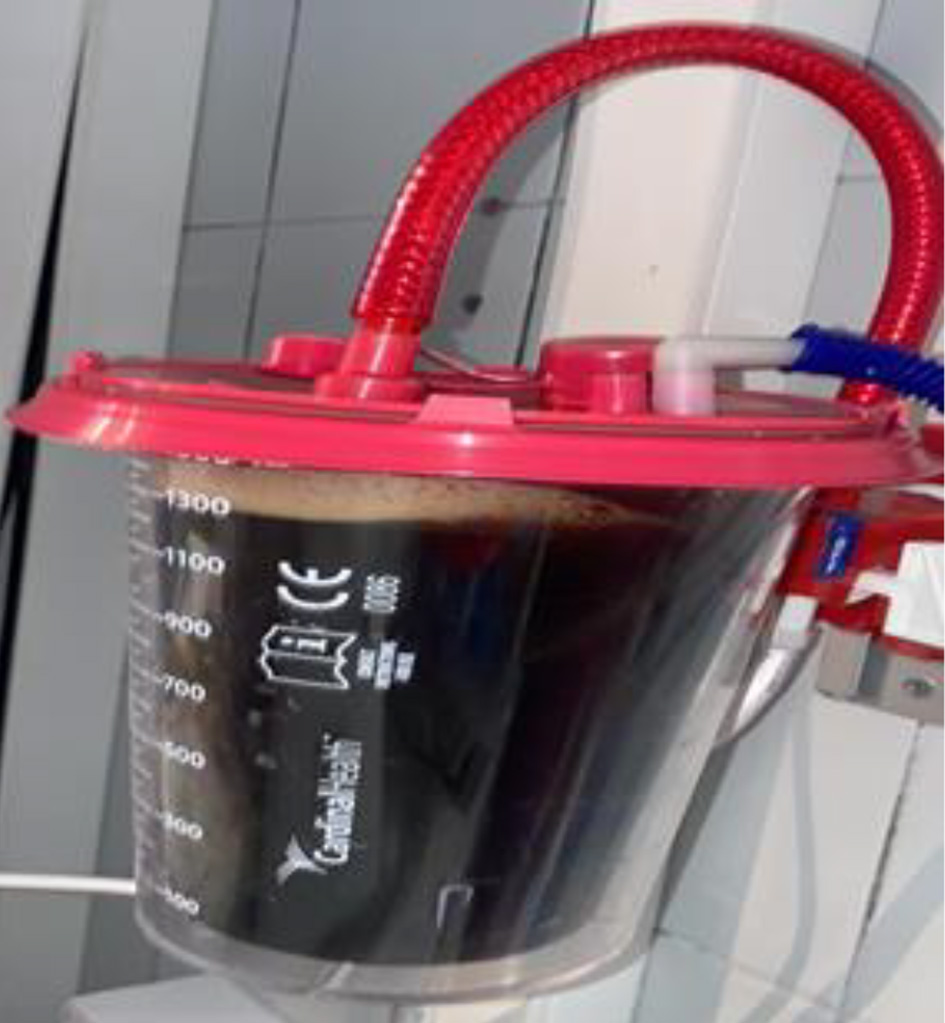 Figure 4. Turbid fluid aspirated before stent insertion.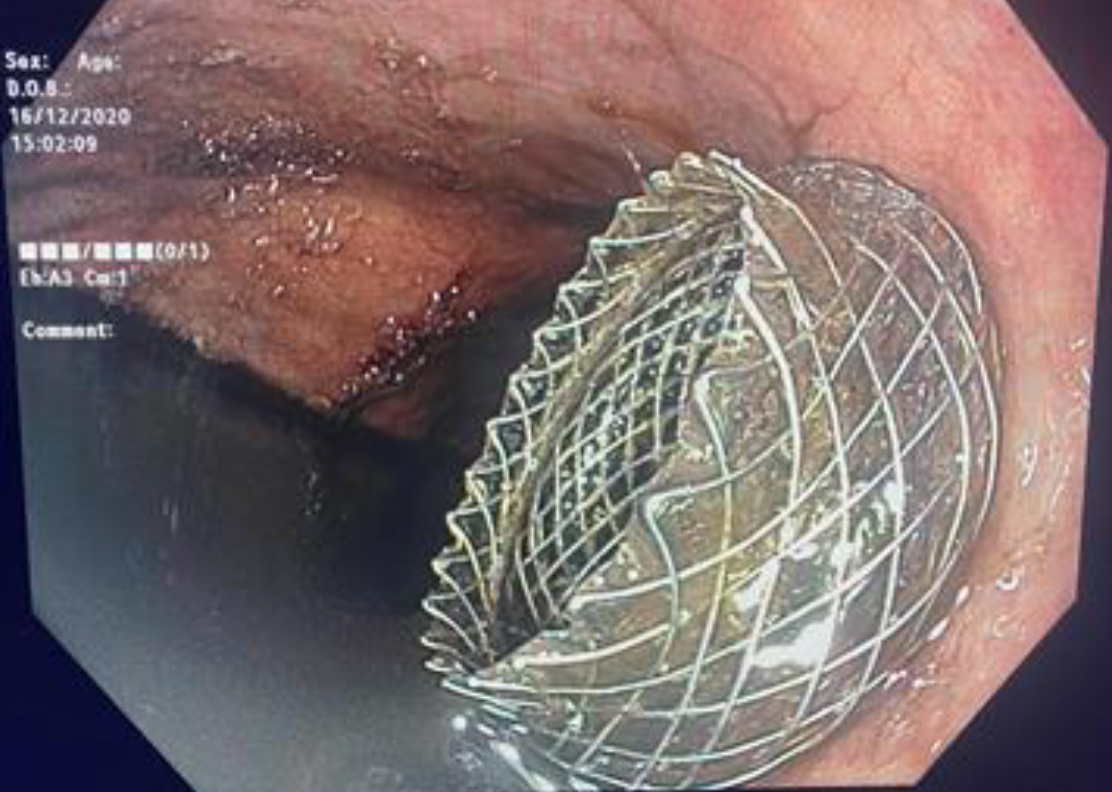 Figure 5. An endoscopic stent insertion through the posterior stomach wall for cyst-gastrostomy.