Figures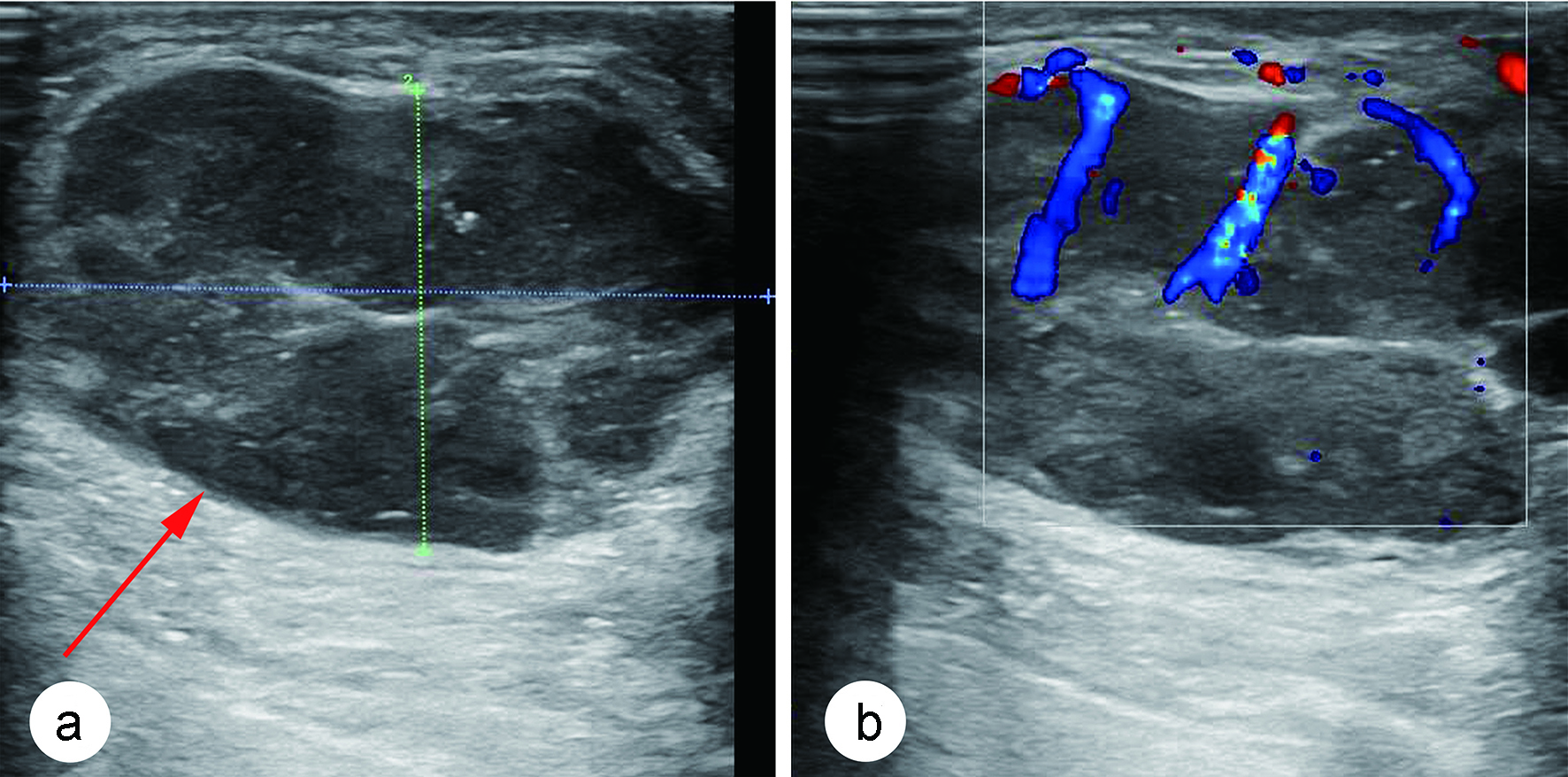 Figure 1. (a) Ultrasonography of breast showed an irregular hypoechoic nodule with multiple punctate calcifications in the left areola region (red arrow). (b) Color Doppler flow imaging revealed blood flow signals in this nodule and a high-impedance arterial flow pattern.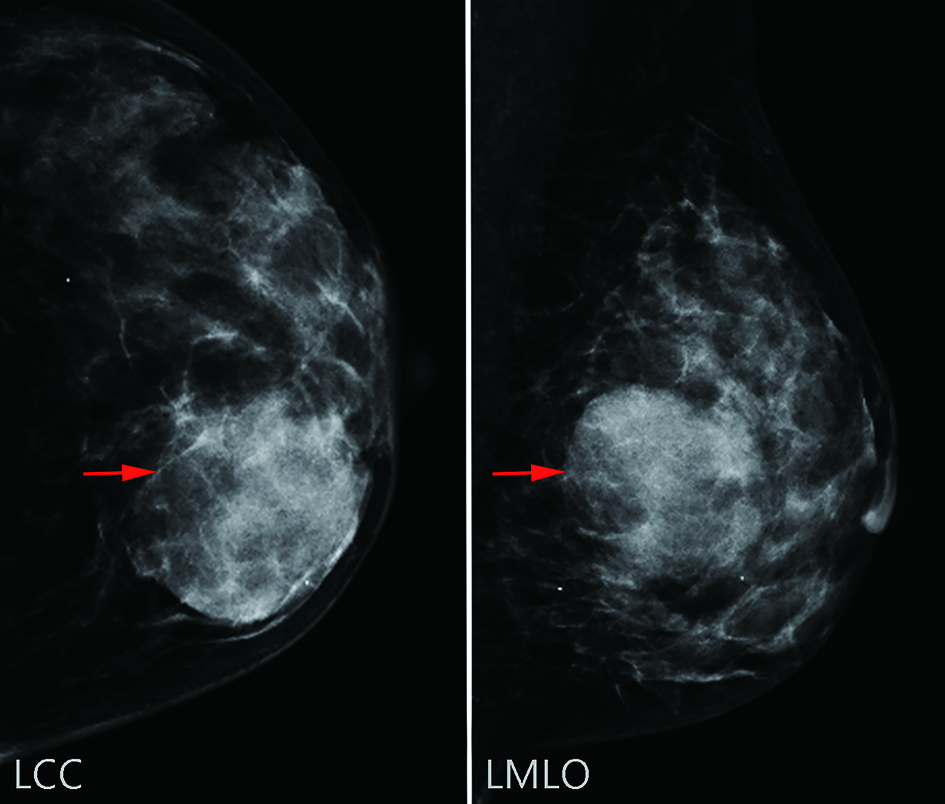 Figure 2. Mammography of left breast showed a high-density mass with partially obscured margins (red arrows).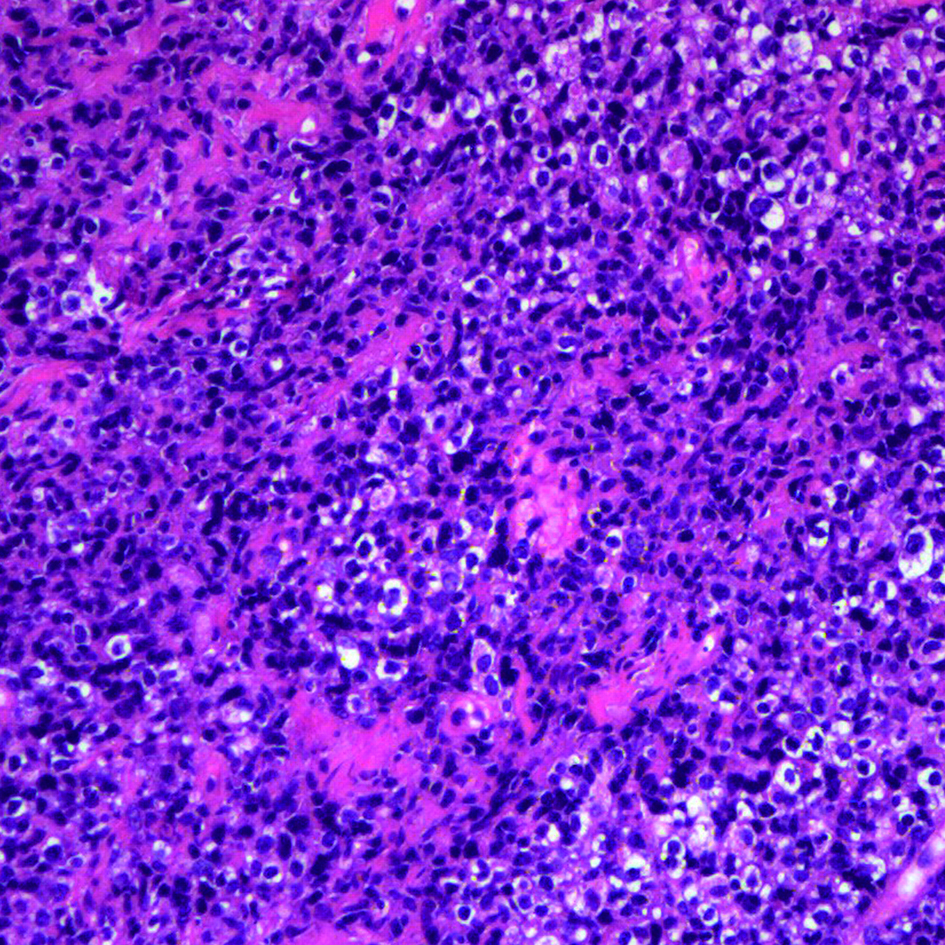 Figure 3. Frozen pathological sections revealed that the tumor cells were morphologically diverse with abundant mitotic figures (hematoxylin & eosin (H&E), × 100).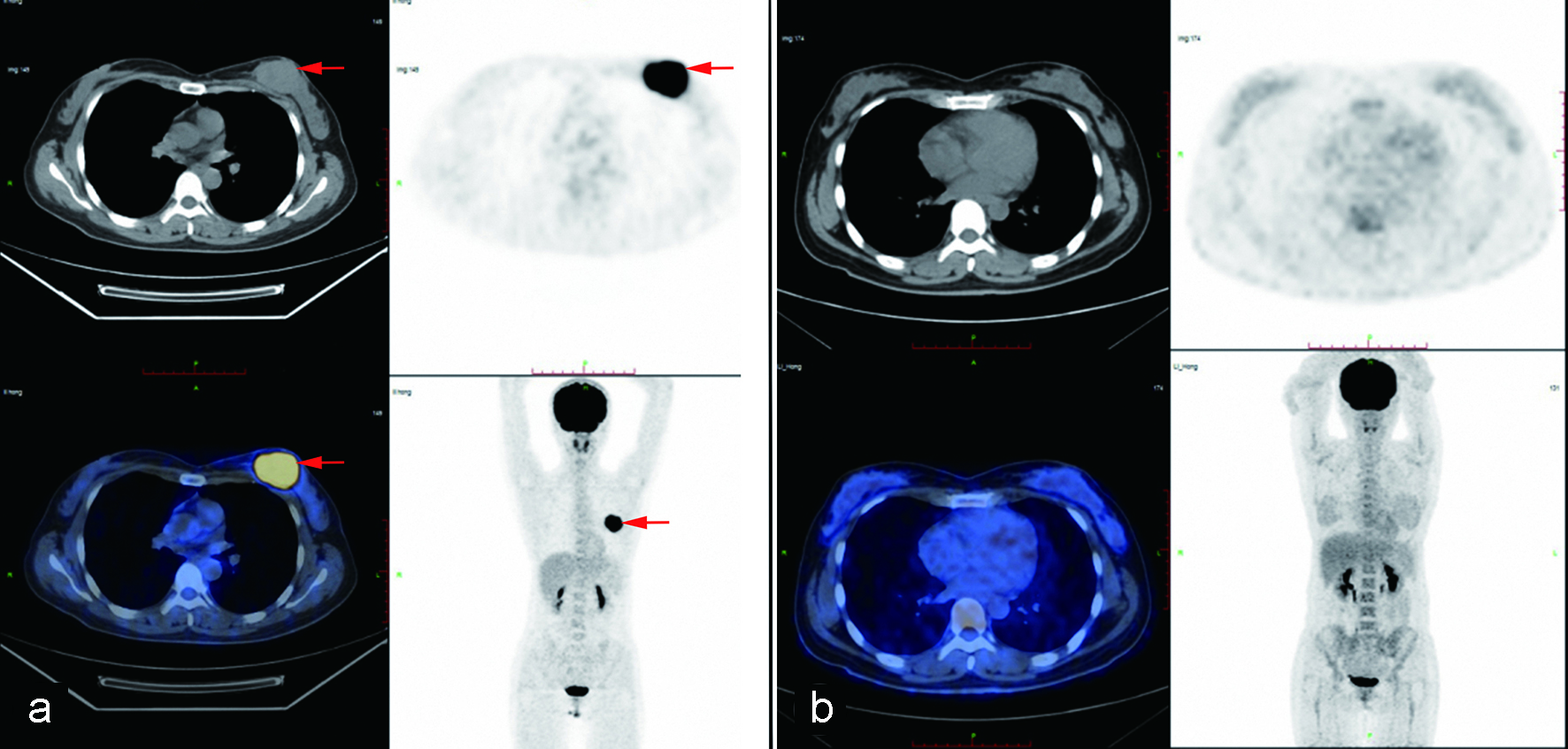 Figure 4. (a) Positron emission tomography-computed tomography (PET-CT) revealed an abnormally hypermetabolic mass of left breast (red arrows). (b) The hypermetabolic mass disappeared after four cycles of chemotherapy.