Figures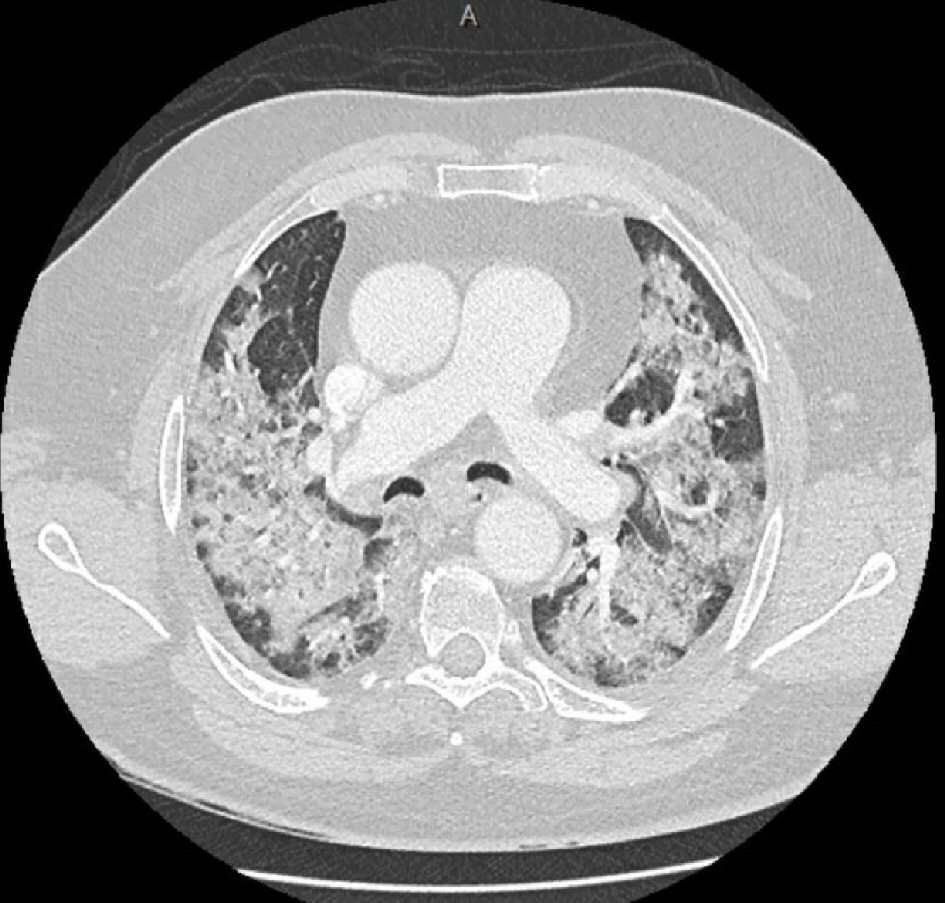 Figure 1. Computed Tomography angiogram of the thorax showing extensive bilateral patchy and ground glass opacities throughout the lungs without any pulmonary embolism.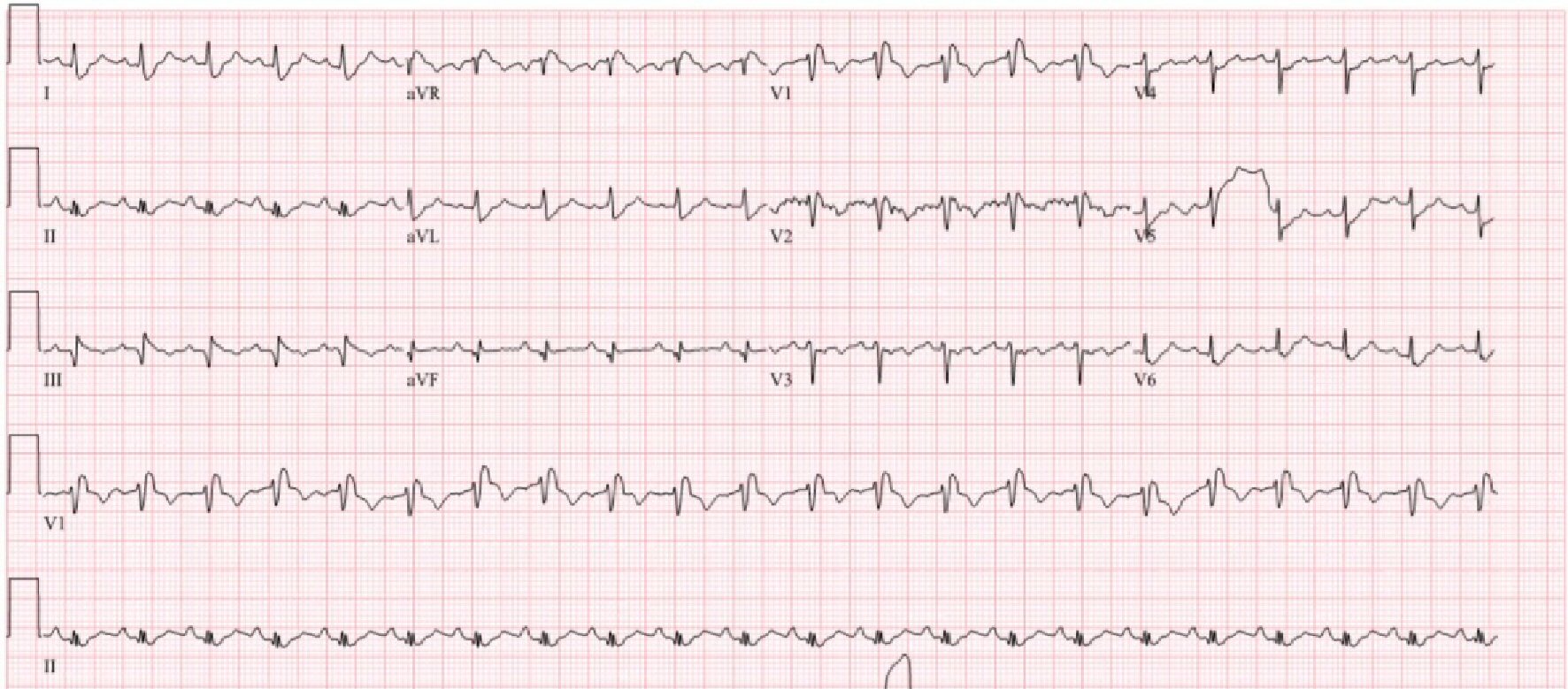 Figure 2. Electrocardiogram, obtained before cardiac arrest showing sinus tachycardia, S1Q3T3 pattern and a new right bundle branch block.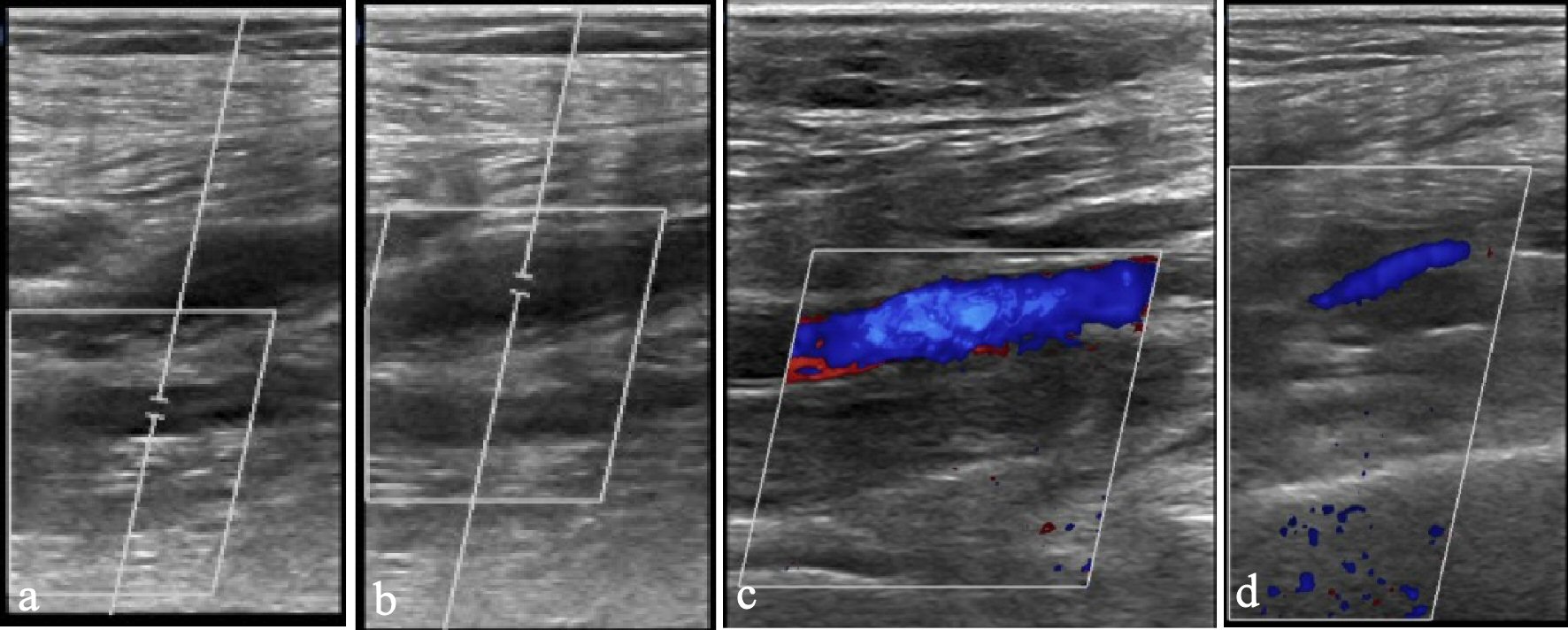 Figure 3. Doppler ultrasonography of lower extremity. Non-compressible and diminished Doppler signal of right peroneal (a), right posterior tibial veins (b), left peroneal (c), and left posterior tibial veins (d) indicating thrombi.