Figures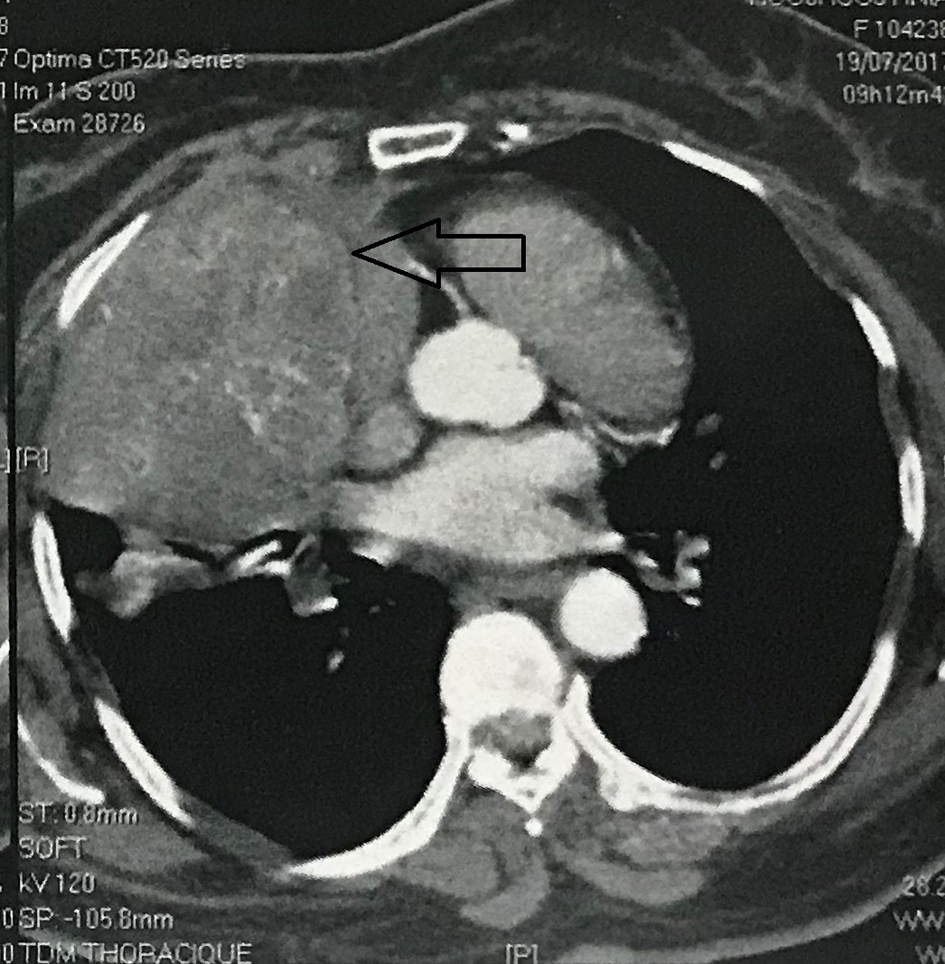 Figure 1. A contrast-enhanced computed tomography showing a heterogeneous mass with contrast enhancement in the right anterior mediastinum.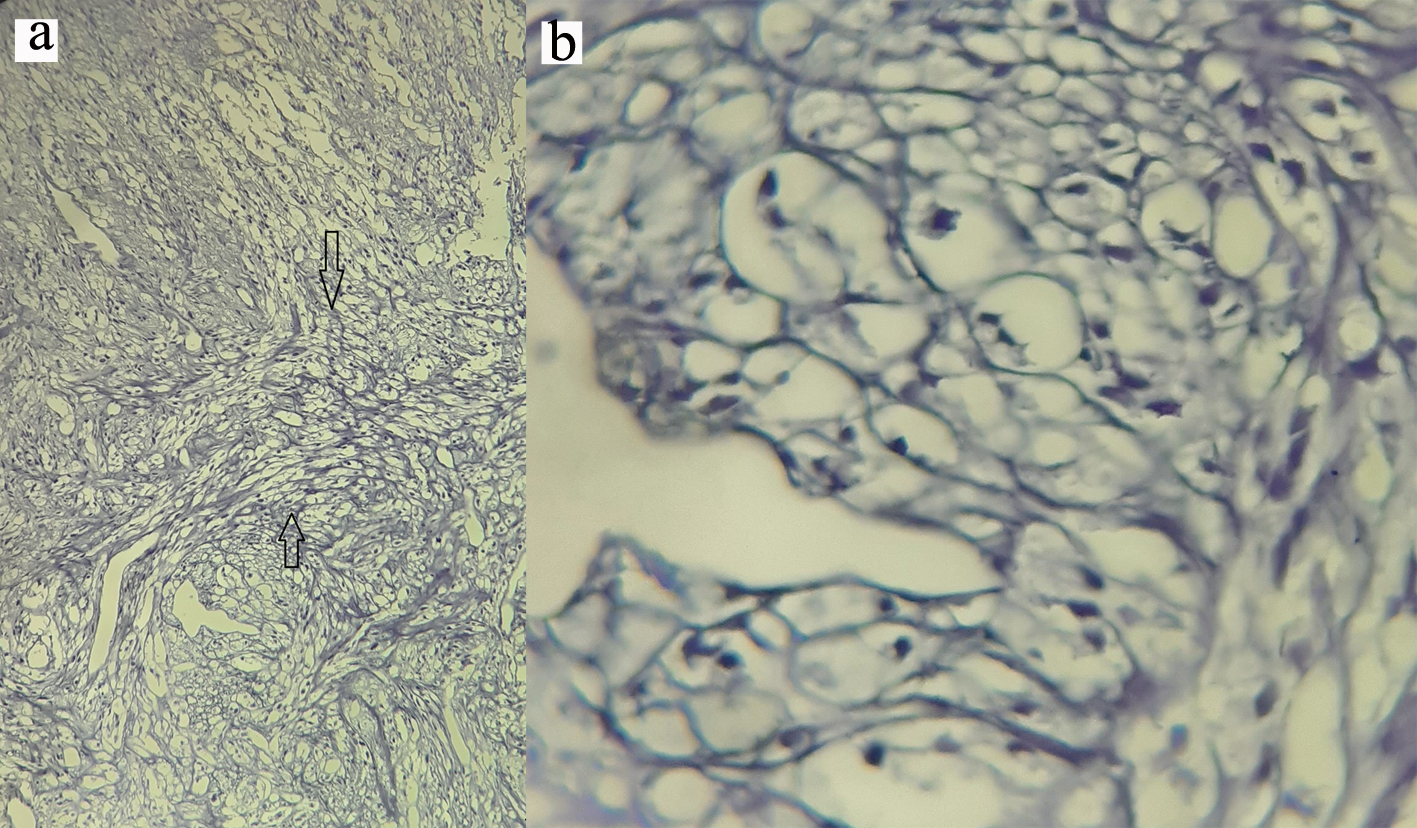 Figure 2. (a) Oval to spindle shaped cells with hyperchromatic and pleomorphic nuclei (magnification, × 4). (b) High mitotic activity in tumor cells (magnification, × 40).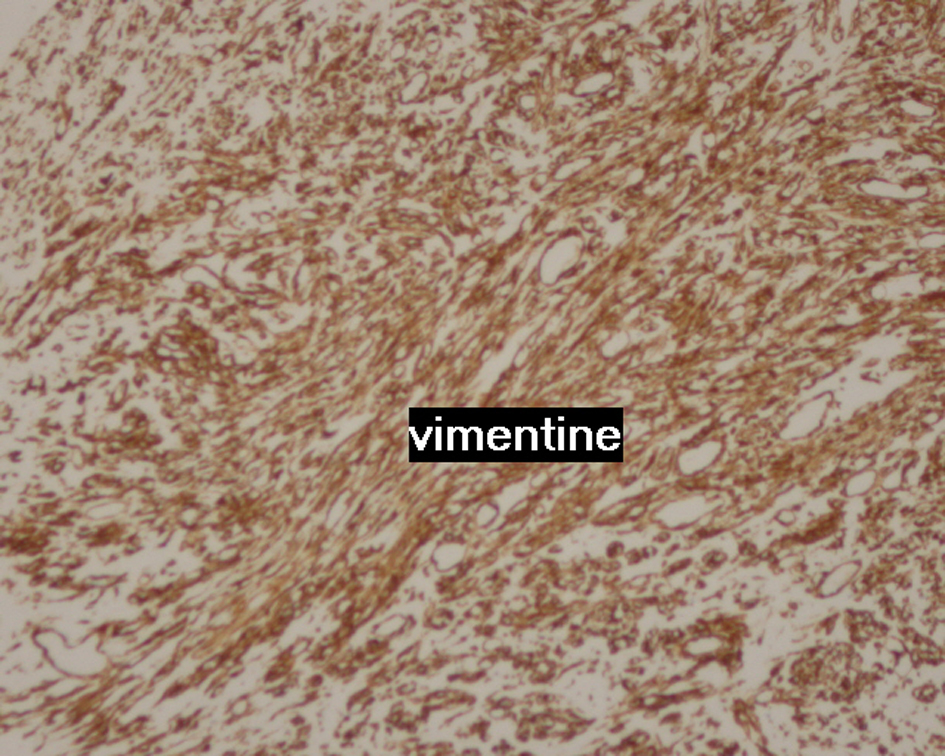 Figure 3. Image showing strongly and uniformly positive vimentin staining.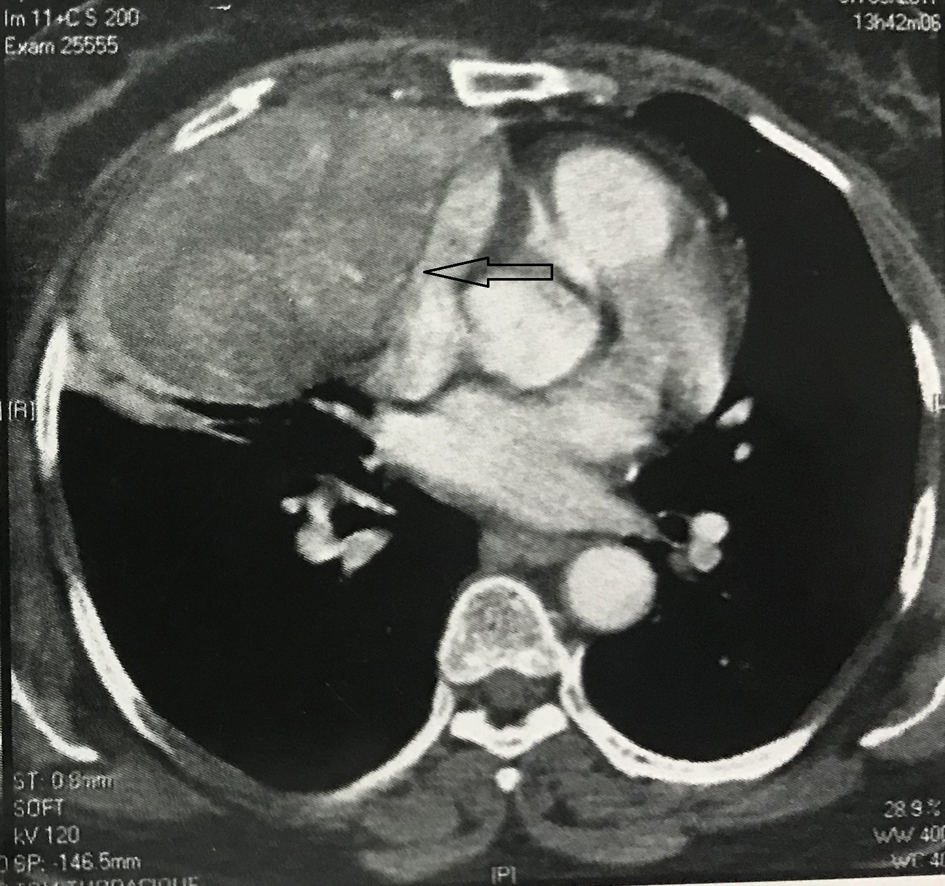 Figure 4. CT scan after three cycles of chemotherapy showing a partial response of 30% in the volume of the mass. CT: computed tomography.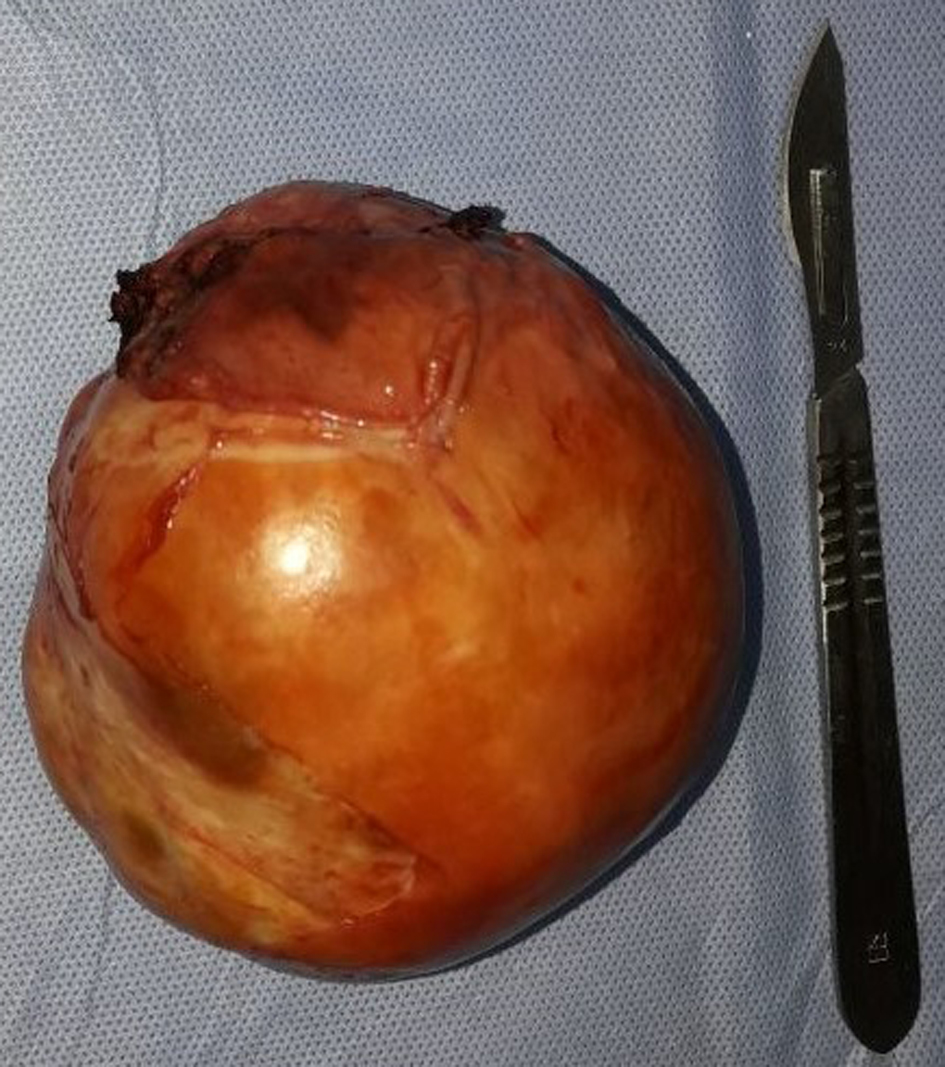 Figure 5. Nodular soft tissue mass measuring 10 × 9 × 6 cm and weighing 342 g.