Figures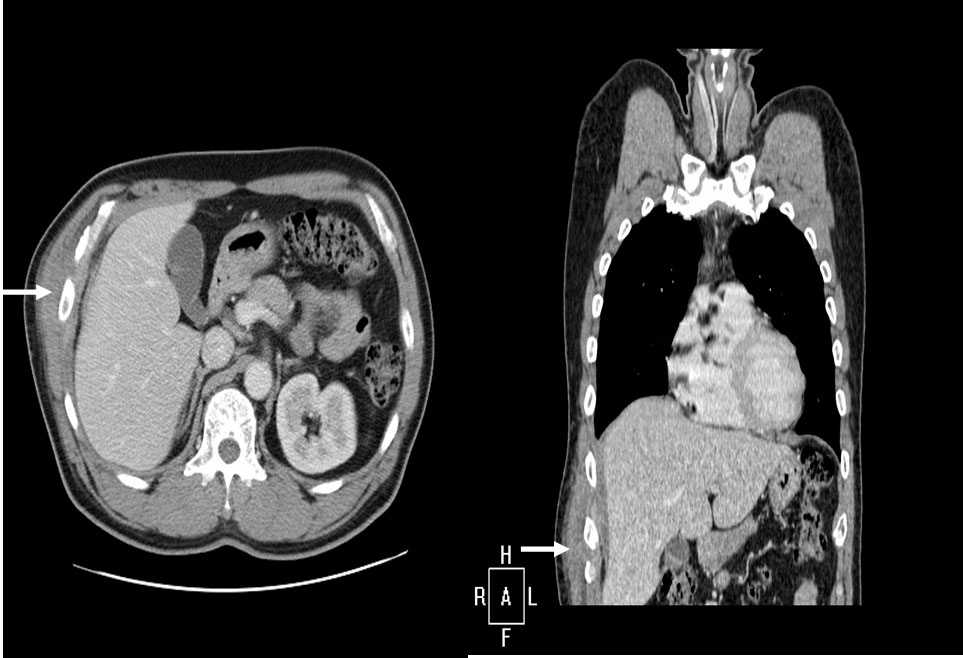 Figure 1. Computer tomography showing about 8 cm mass projecting from right lower lateral chest wall associated with extension of the right abdominal wall (arrow).

Figure 2. Picture of bone scan showing hot uptake in right 9th rib (arrow).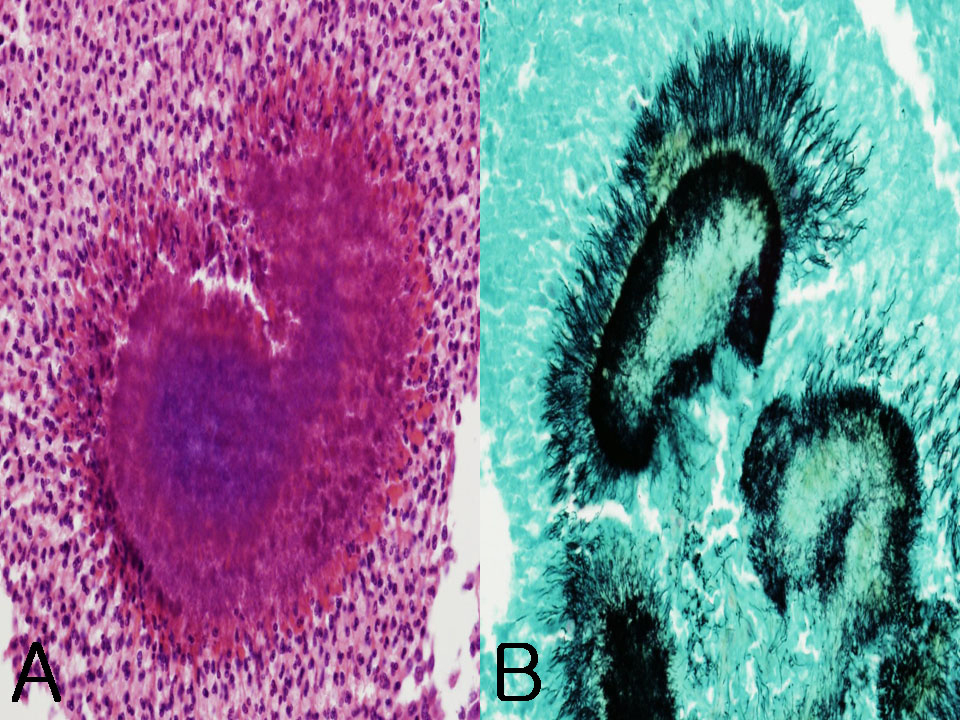 Figure 3. Microscopic appearance of the resected specimen. (A) Tangled clump of filamentous organisms in the abscess. Leukocytes adherent to the periphery of the clump (H&E, x 400). (B) Thin filamentous bacilli having a radial distribution or irregular clusters (Gomori methenamine silver stain, x 400).