Figures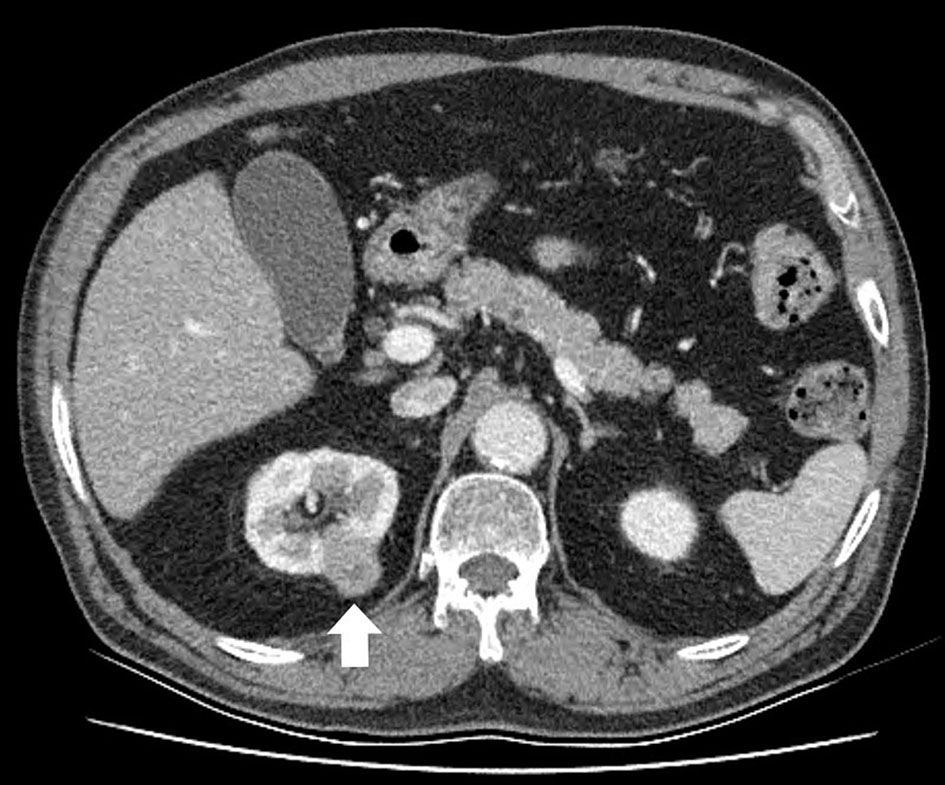 Figure 1. An abdominal computed tomography scan reveals the right renal mass. The tumor is seen as an irregular and ill-defined heterogeneous contrast-enhanced lesion.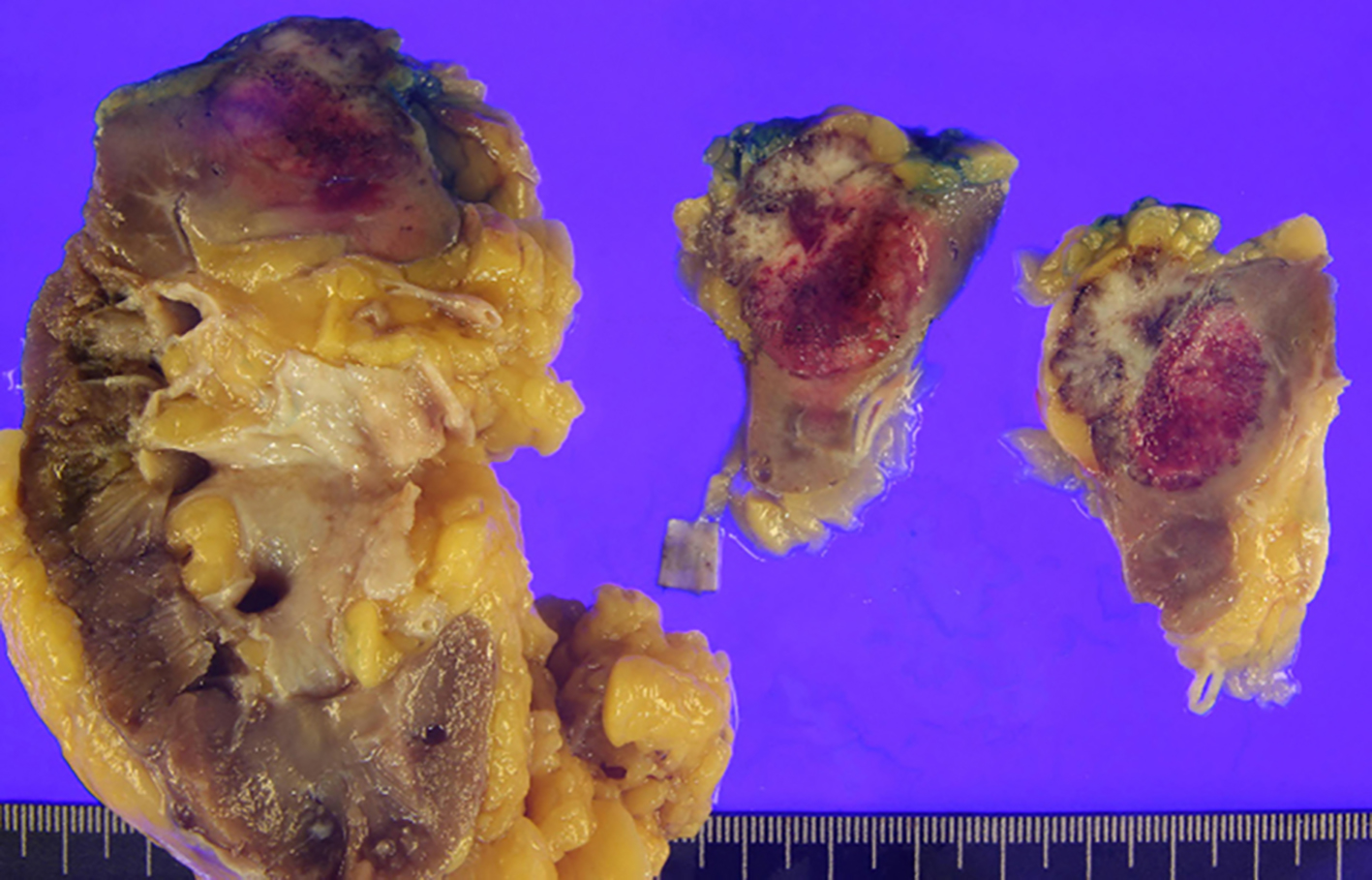 Figure 2. Gross picture of the excised renal tumor and kidney. The tumor directly invades the perirenal fat, but not beyond Gerota's fascia (pT3a).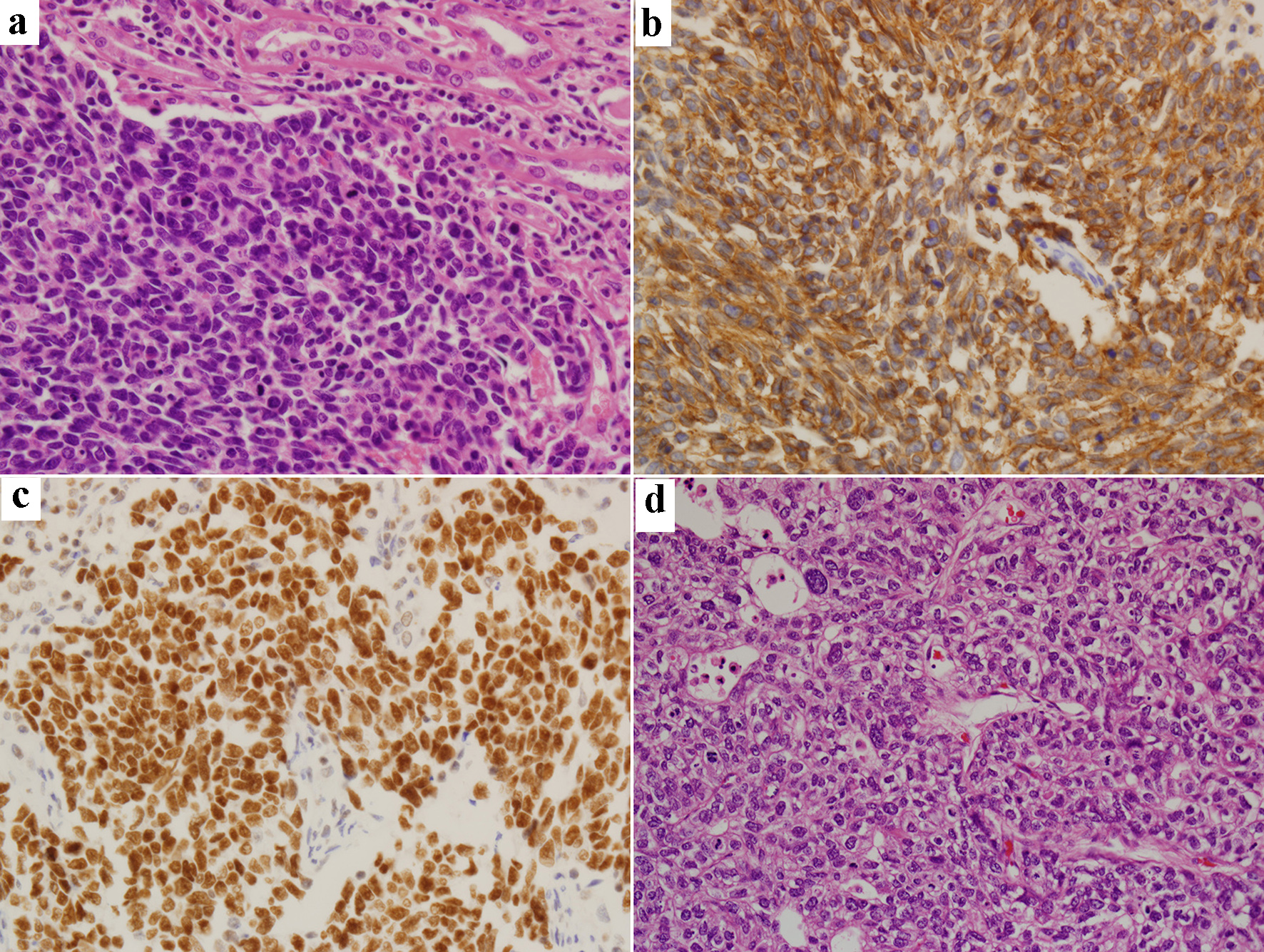 Figure 3. Renal biopsy specimen (original magnification, × 400): hematoxylin-eosin staining (a) and immunohistochemical staining of CD56 (b), TTF-1 (c) and bladder biopsy specimen (× 400): hematoxylin-eosin staining (d).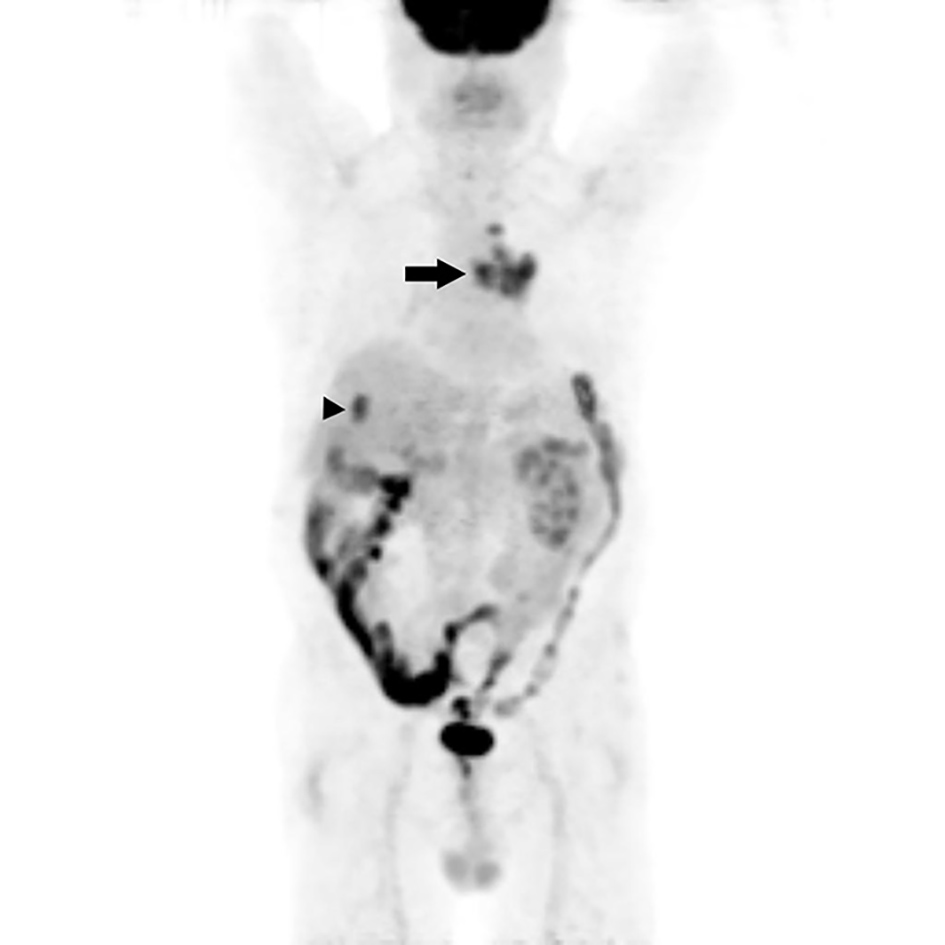 Figure 4. Maximum intensity projection (MIP) image from an positron emission tomography/computed tomography (PET/CT) scan with 18F-fluorodeoxyglucose (F18 FDG) shows intense uptake in the lung mass invading the central left upper lobe (arrow) and an oval focus of intense uptake in the right hepatic lobe (arrowhead). Post-operation change shows diffuse uptake in the right lower quadrant of the abdominal wall.