Figures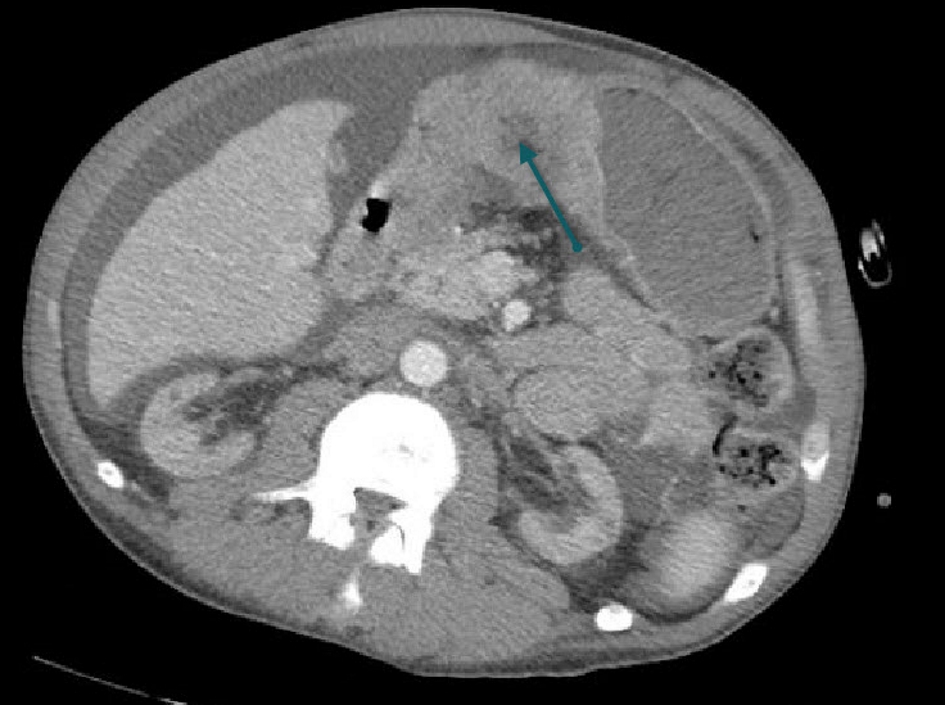 Figure 1. CT abdomen shows an antral gastric mass (arrow).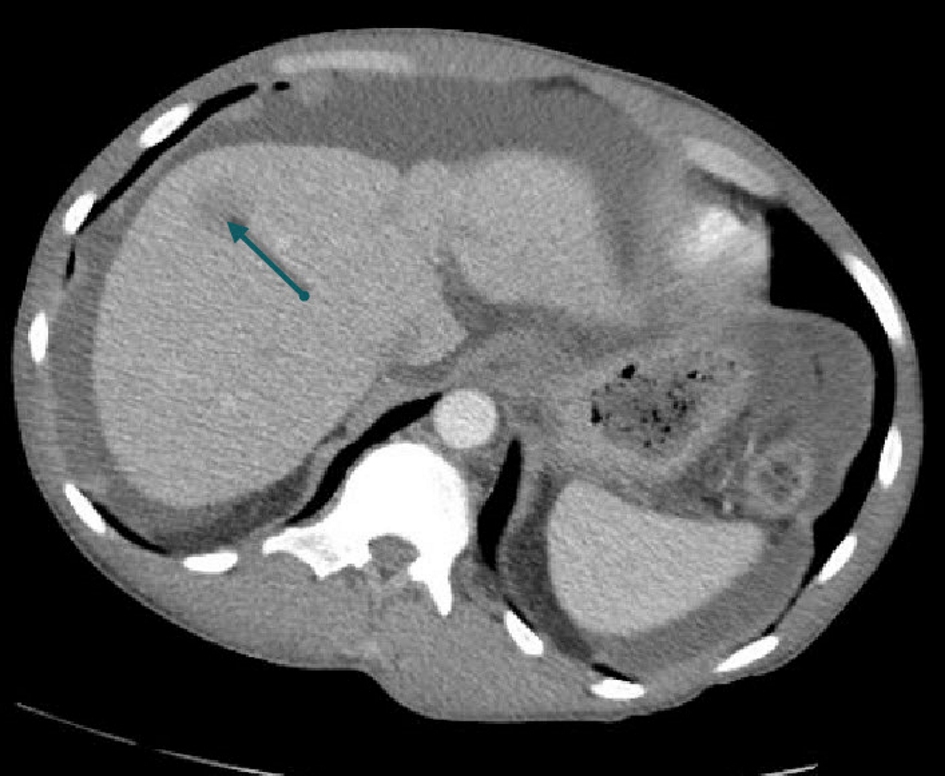 Figure 2. Same CT abdomen shows a metastatic hypodense liver lesion (arrow).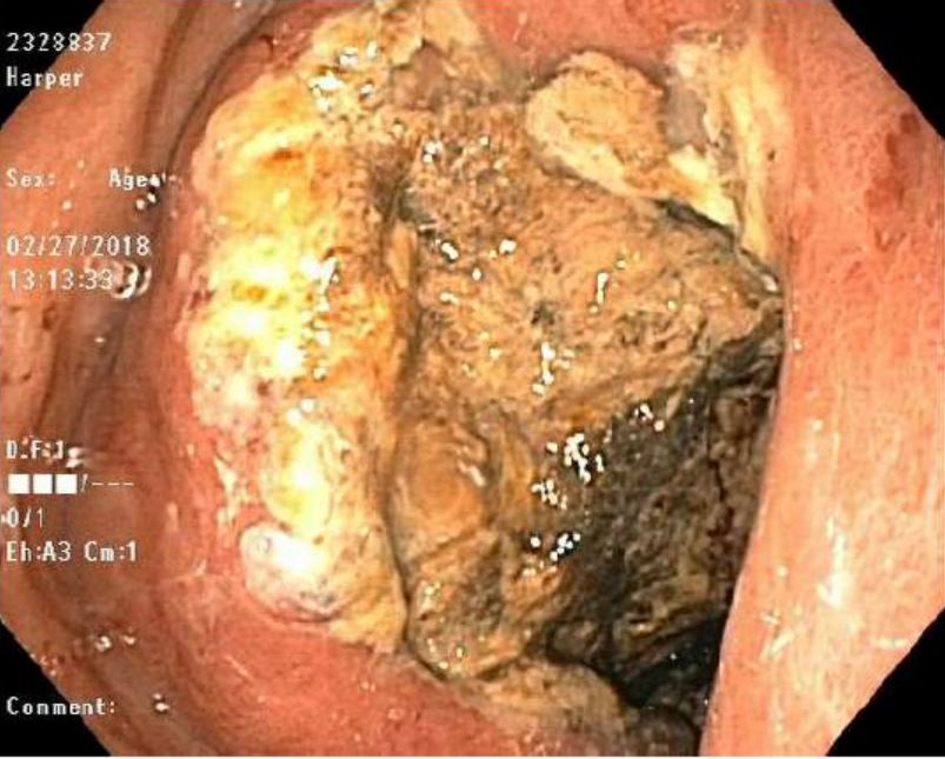 Figure 3. EGD shows an ulcerated mass in the stomach antrum with partial gastric outlet obstruction.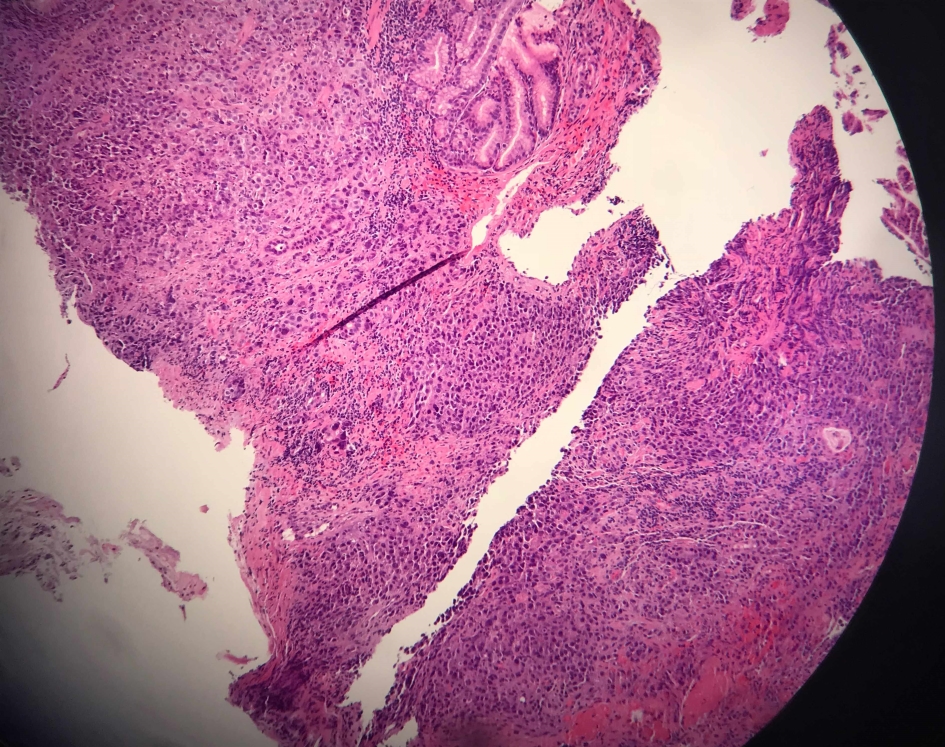 Figure 4. Histopathologic specimen of gastric antrum with H&E staining shows poorly differentiated histopathologic pattern of adenocarcinoma. H&E: hematoxylin and eosin.