Figures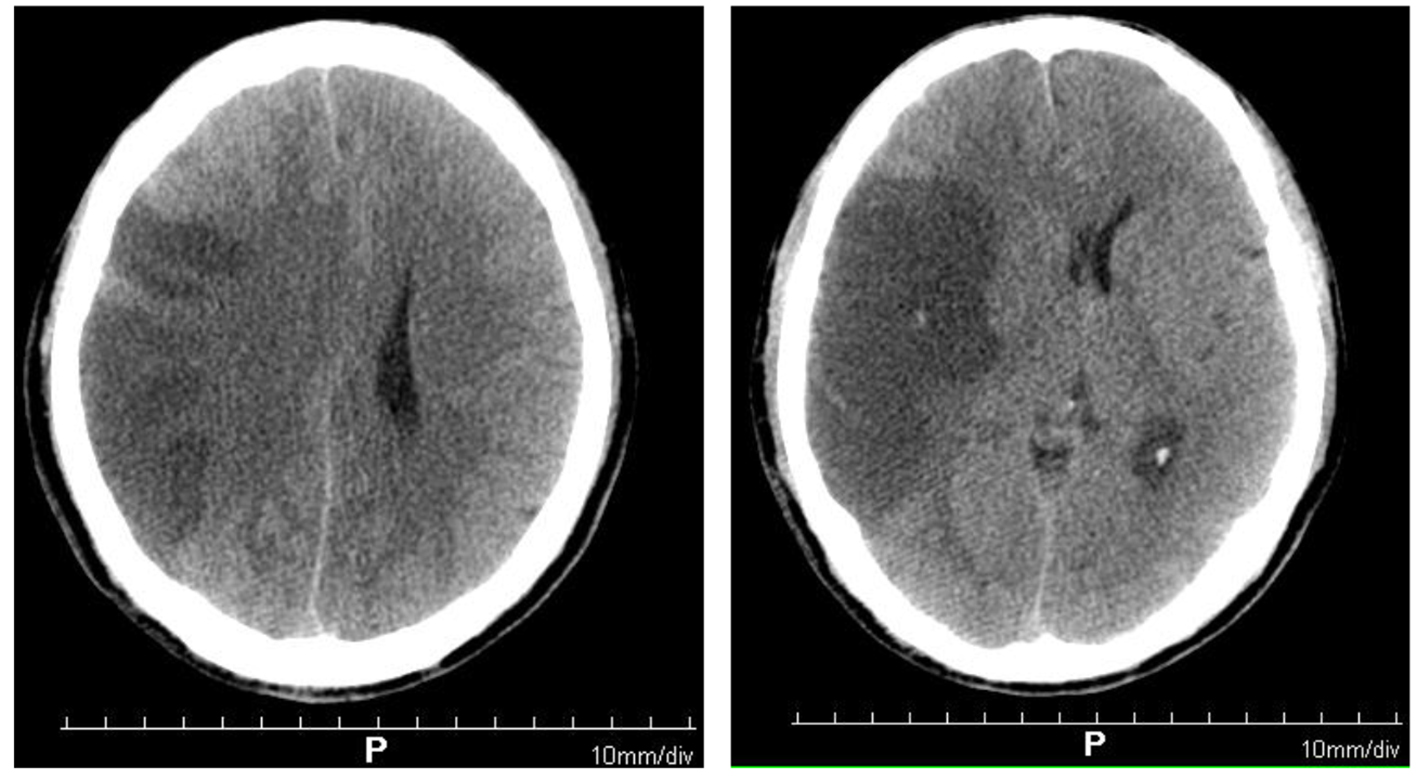 Figure 1. Brain computed tomography showing large-area cerebral infarction in the right frontal parietal lobe (the blood supply area of the middle cerebral artery).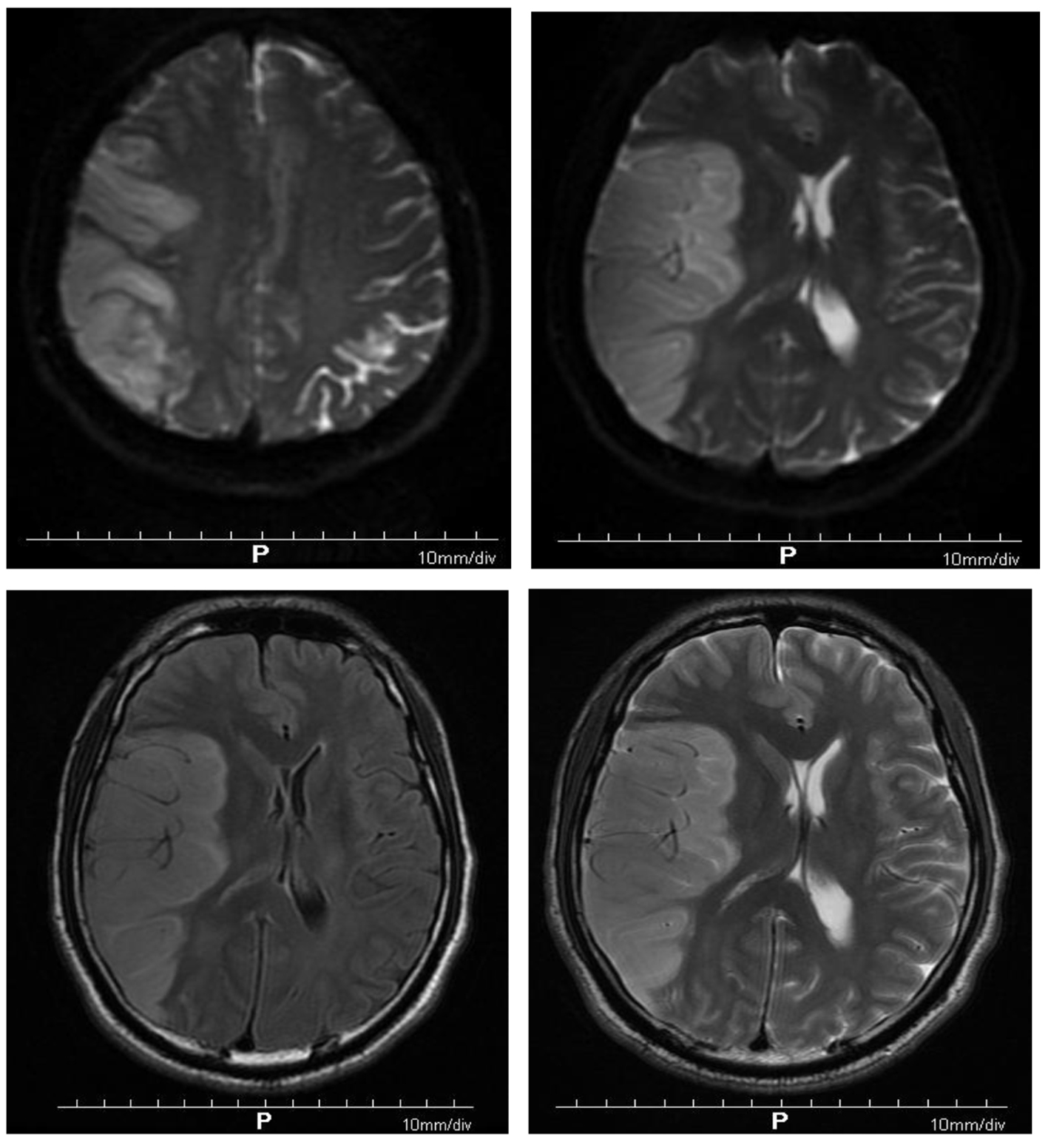 Figure 2. Diffusion-weighted imaging showing multiple patchy and gyriform hyperintensity signals in the right temporoparietal occipital lobe, but no obvious abnormal hyperintensity lesions in the rest of the skull. Acute infarction of the right temporoparietal occipital lobe was found. Brain MRI showing acute infarction of right frontotemporal parietal lobe.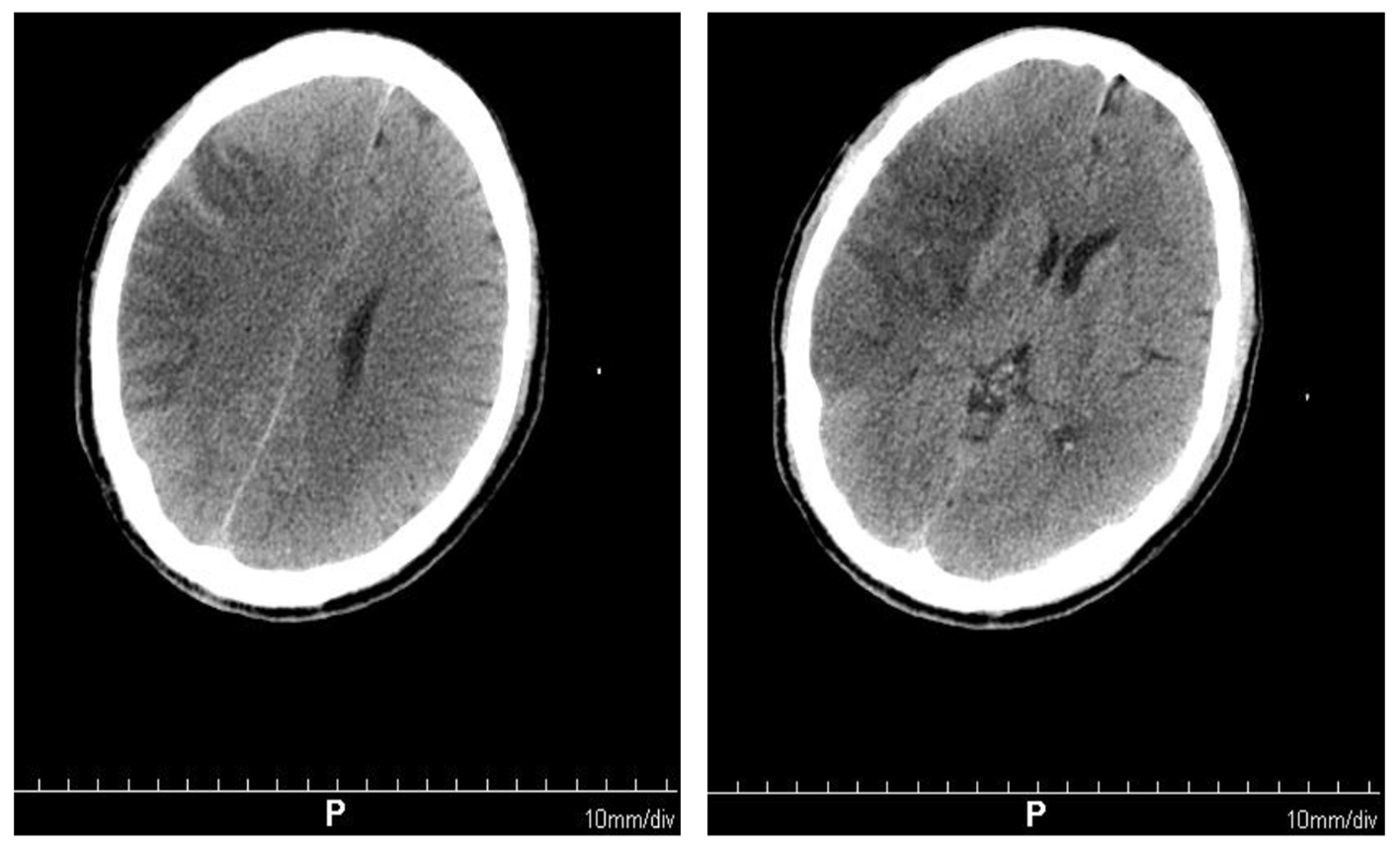 Figure 3. Brain computed tomography scan showing right frontal temporal parietal lobe infarction, less severe than before.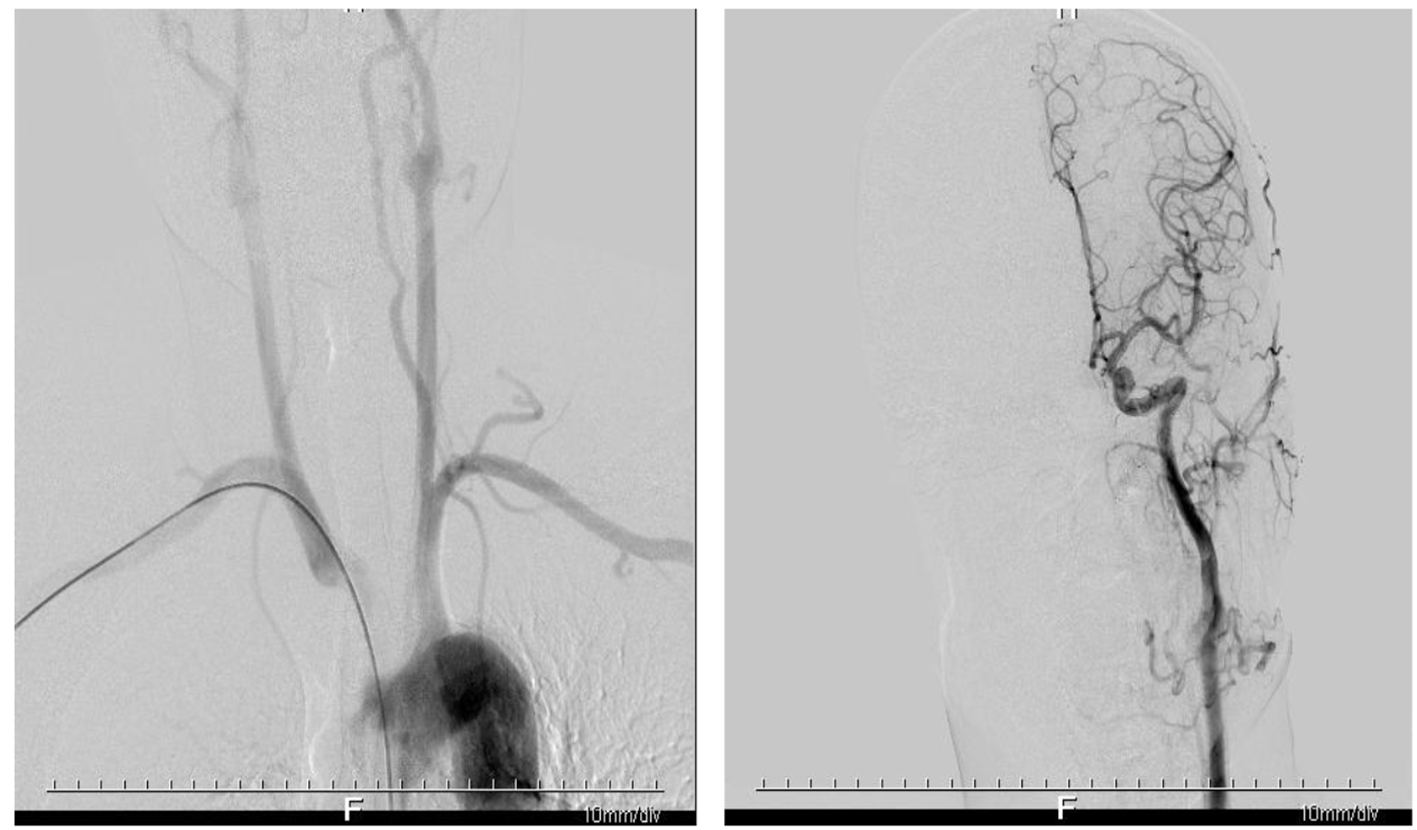 Figure 4. Digital subtraction angiography showing no significant stenosis and infarction in the patient's cerebrovascular.