Figures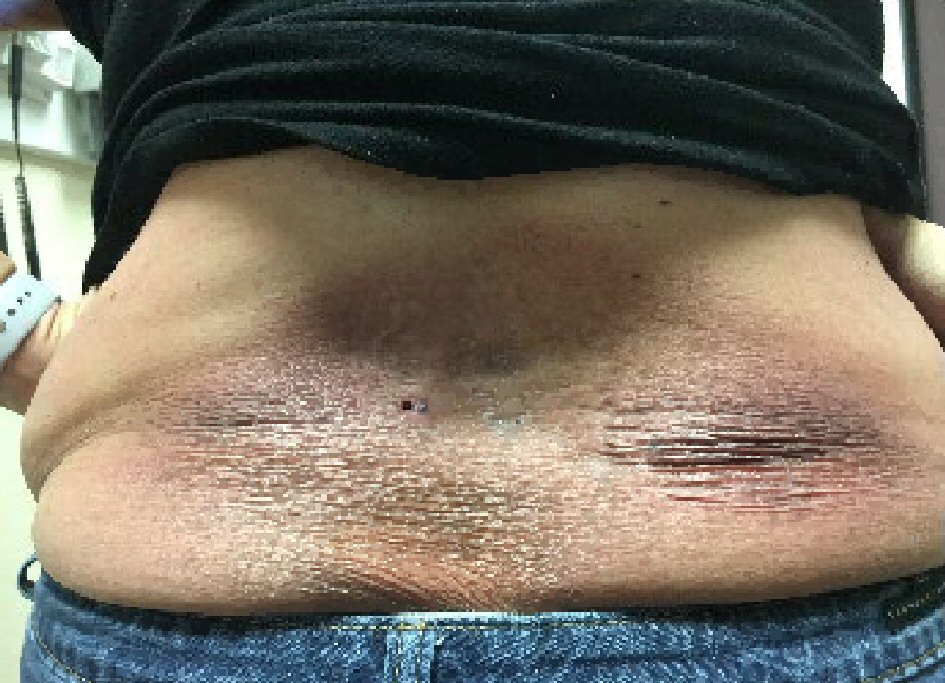 Figure 1. Erythematous violaceous plaque over back in the lumbar area.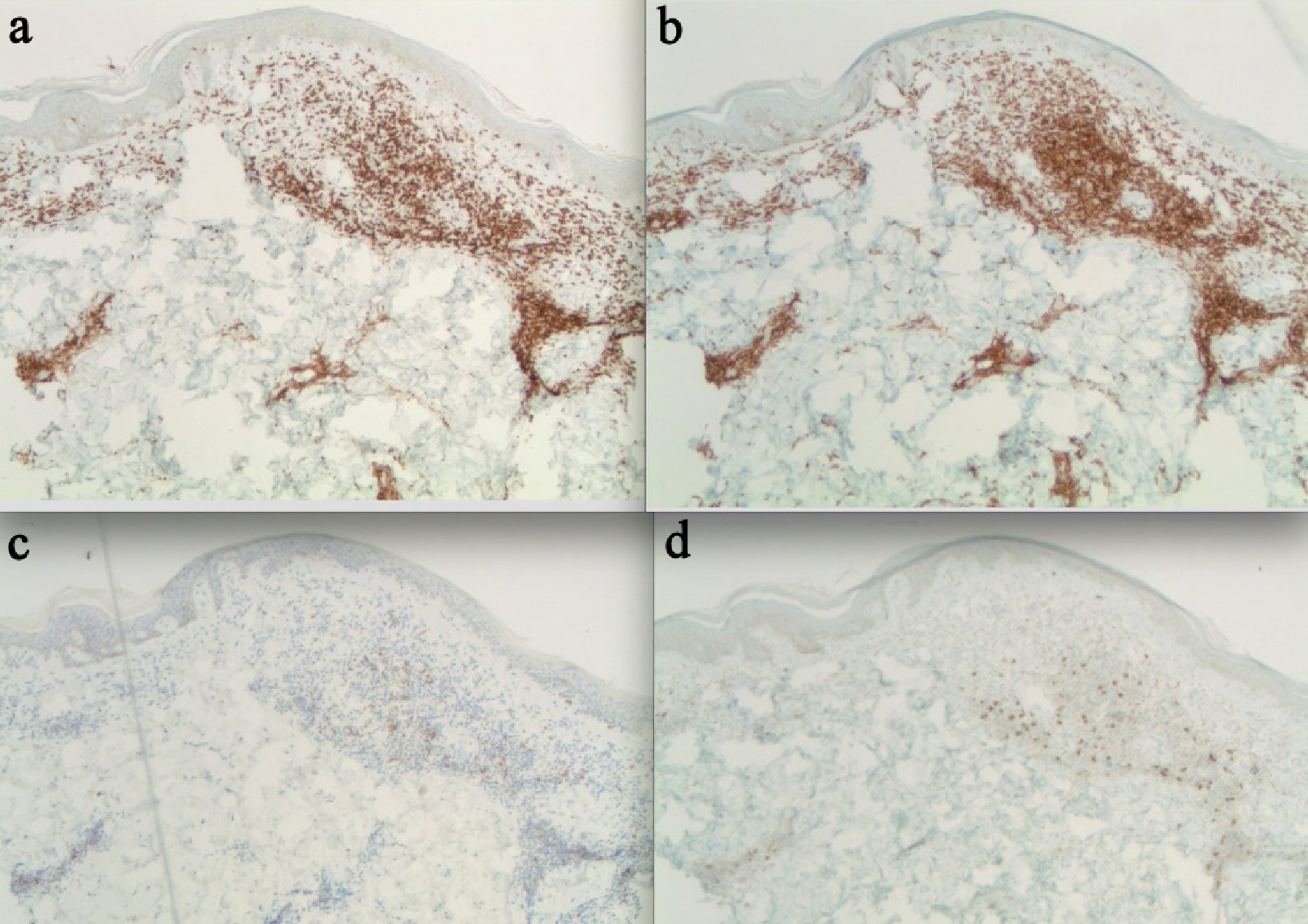 Figure 2. Skin biopsy. (a) CD3 stain. Skin biopsy of the lumbar area depicting CD3+ scattered T-cell lymphocytes. (b) CD4 stain. Striking feature of dermal invasion by strongly positive CD4+ lymphocytes. (c) CD7 stain. Infiltration by strongly positive CD7+ lymphocytes. (d) CD8 stain. Positive for scattered CD8+ lymphocytes.

Figure 3. Skin biopsy. (a) H&E stain of skin and subcutaneous tissue infiltration with lymphocytes and granuloma formation. (b) H&E stain. Dermal invasion by pleomorphic atypical lymphocytes.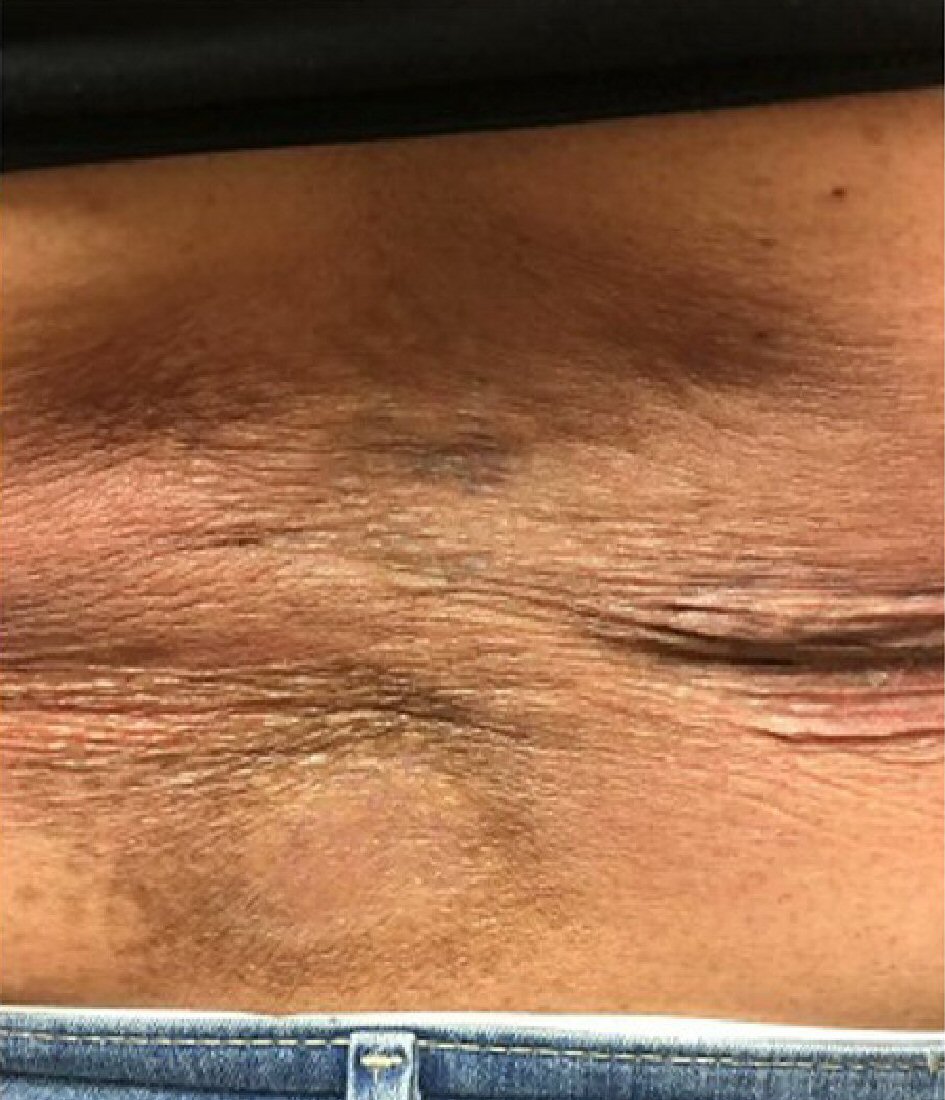 Figure 4. Improvement of plaque over back.