Figures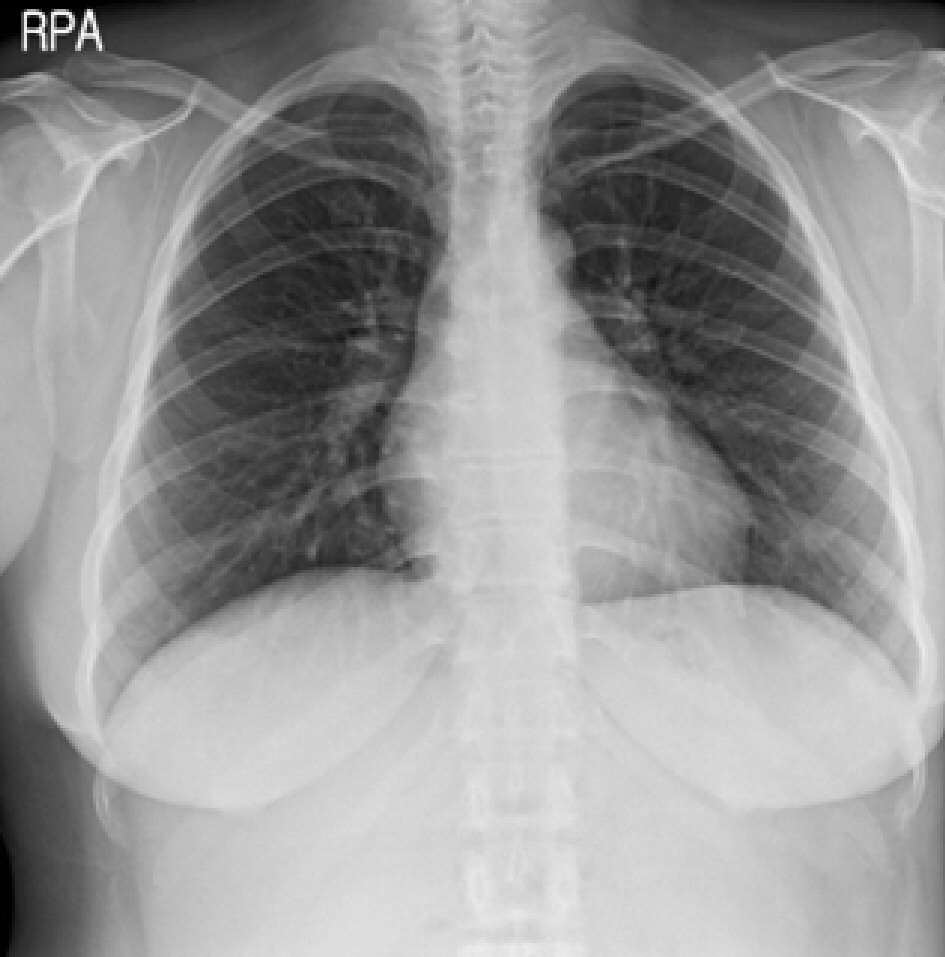 Figure 1. Chest X-ray was within normal limits.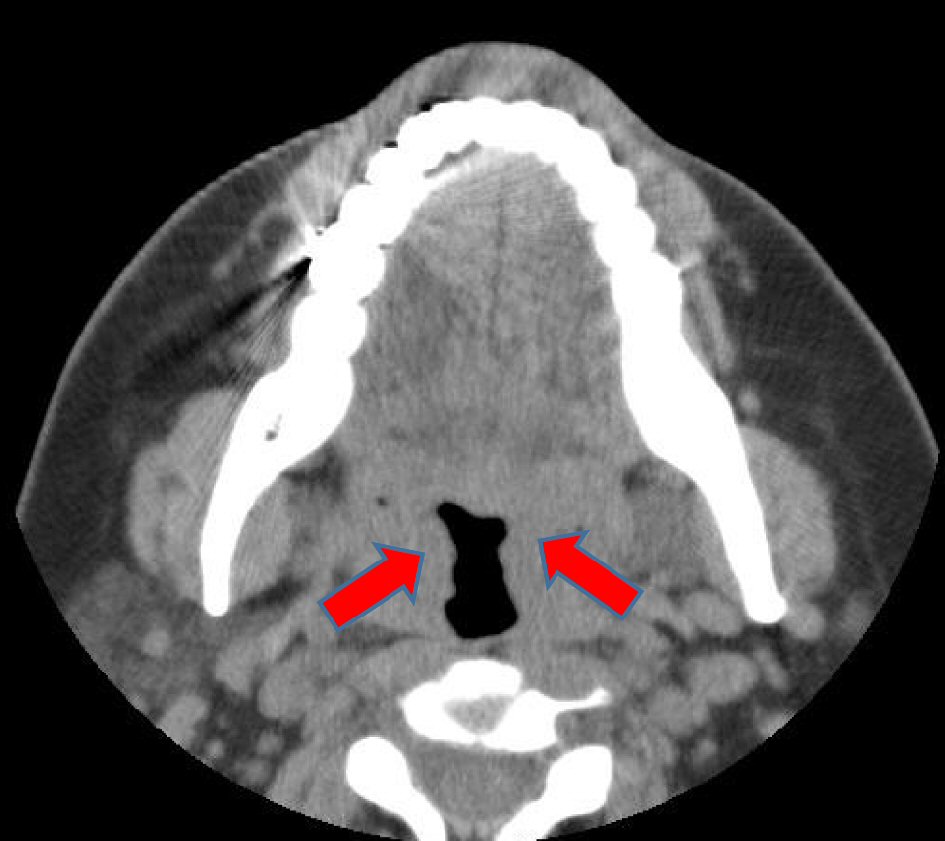 Figure 2. The preoperative paranasal sinus computed tomography image. Bilateral tonsillar hypertrophy (red arrow) is observed. There were no other specific findings.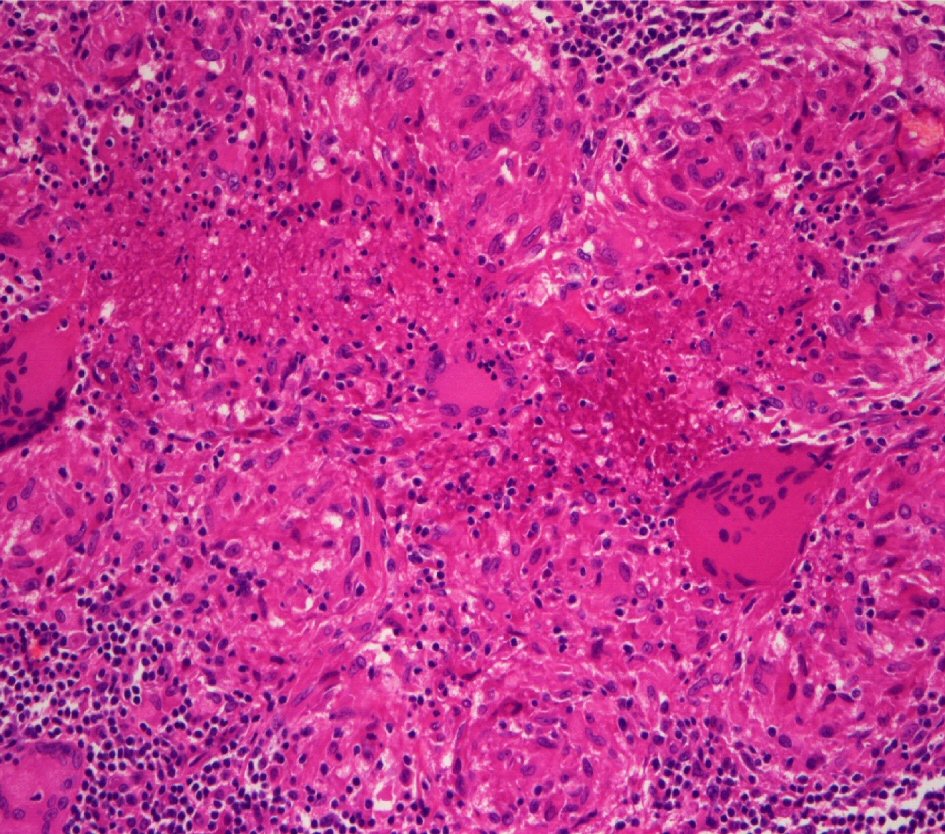 Figure 3. Histopathological examination revealed presence of tubercular granuloma characterized by epithelioid cells, Langerhans-type giant cells, and mononuclear inflammatory cells (H&E, 200 ×).