Figures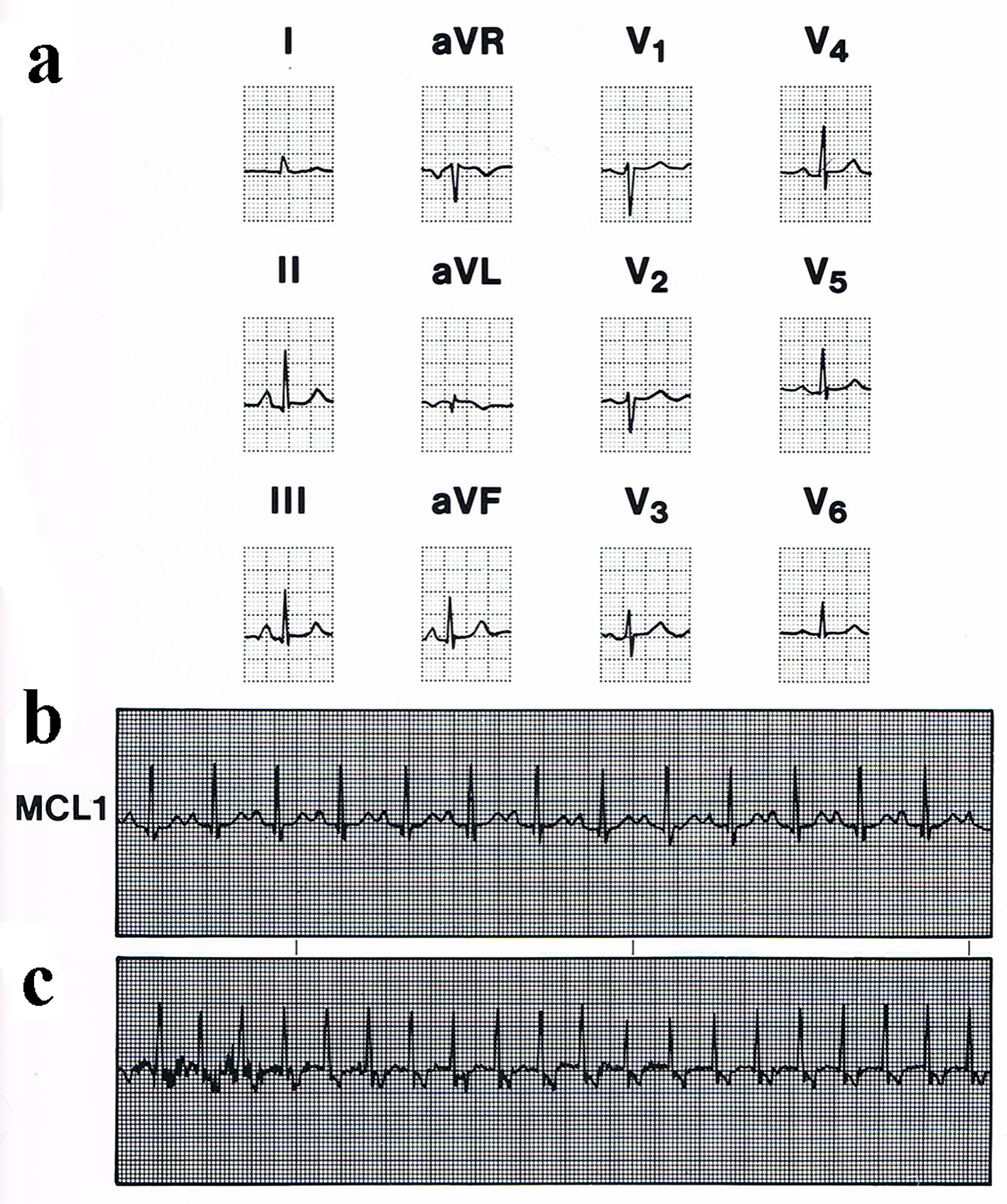 Figure 1. (a) Patient's presenting 12-lead electrocardiogram demonstrated sinus rhythm with a narrow QRS complex. (b) Telemetry demonstrating first-degree atrioventricular block. (c) Telemetry with narrow complex tachycardia.

Figure 2. (a) Baseline recording in electrophysiology study. (b) Programmed electrical stimulation from high right atrium showing development of a complete intra-Hisian block.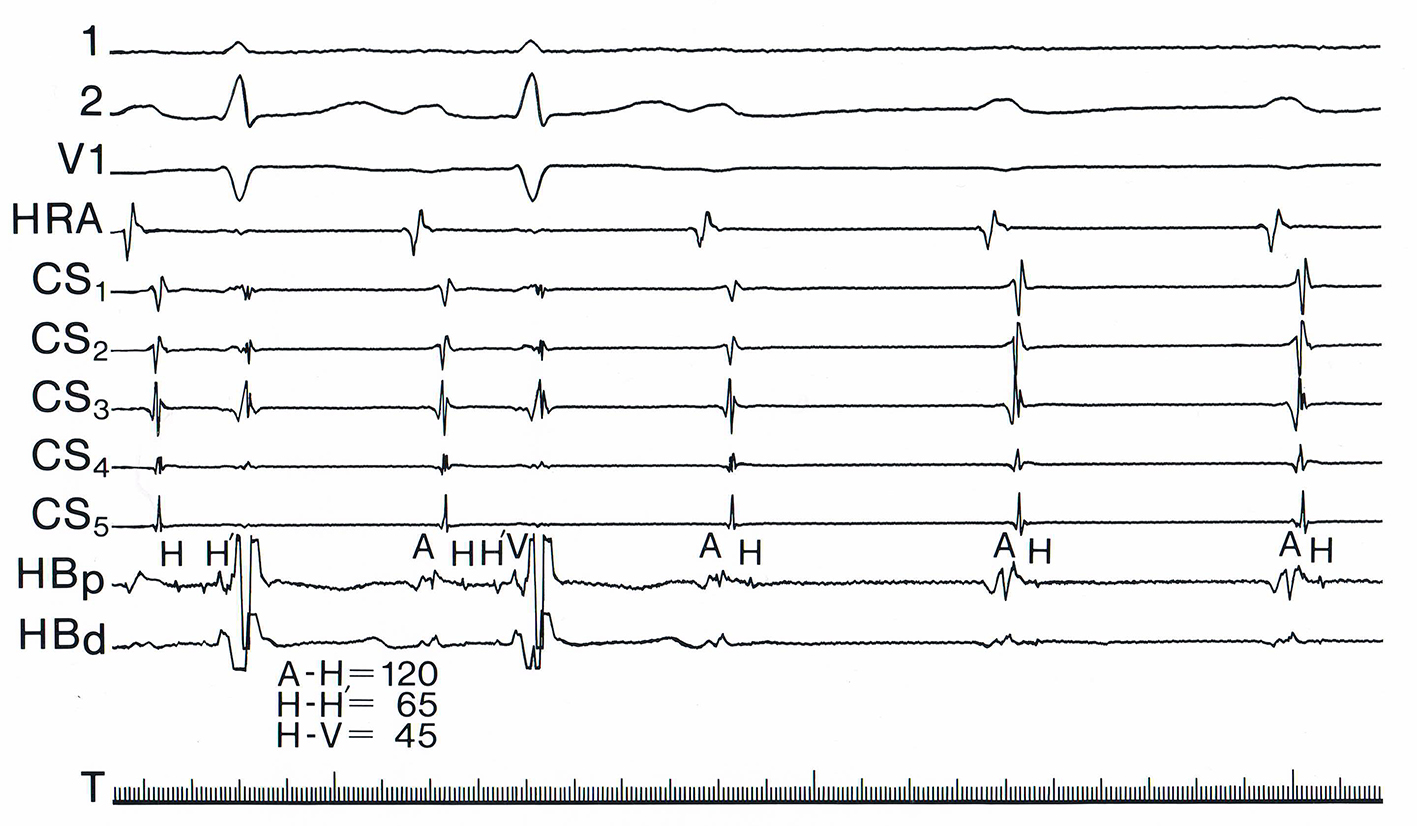 Figure 3. Spontaneous complete intra-Hisian atrioventricular block after procainamide infusion.