Figures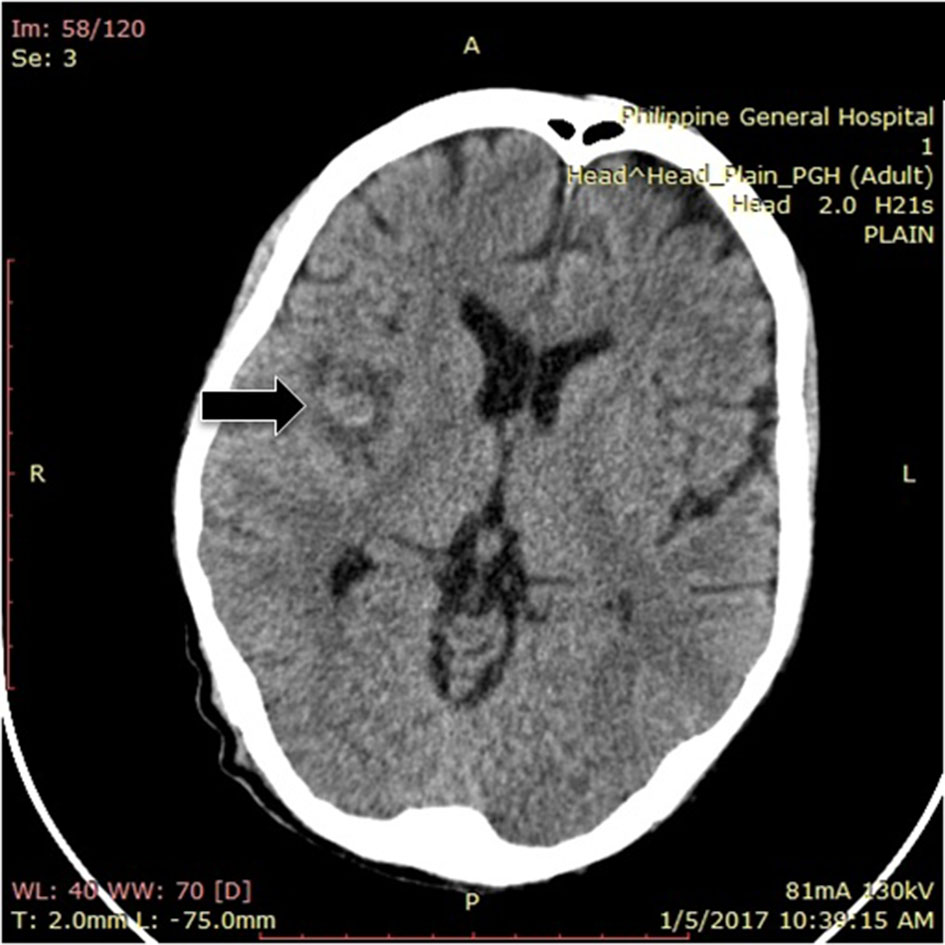 Figure 1. Plain cranial CT scan showing right middle cerebral infarct with hemorrhagic conversion.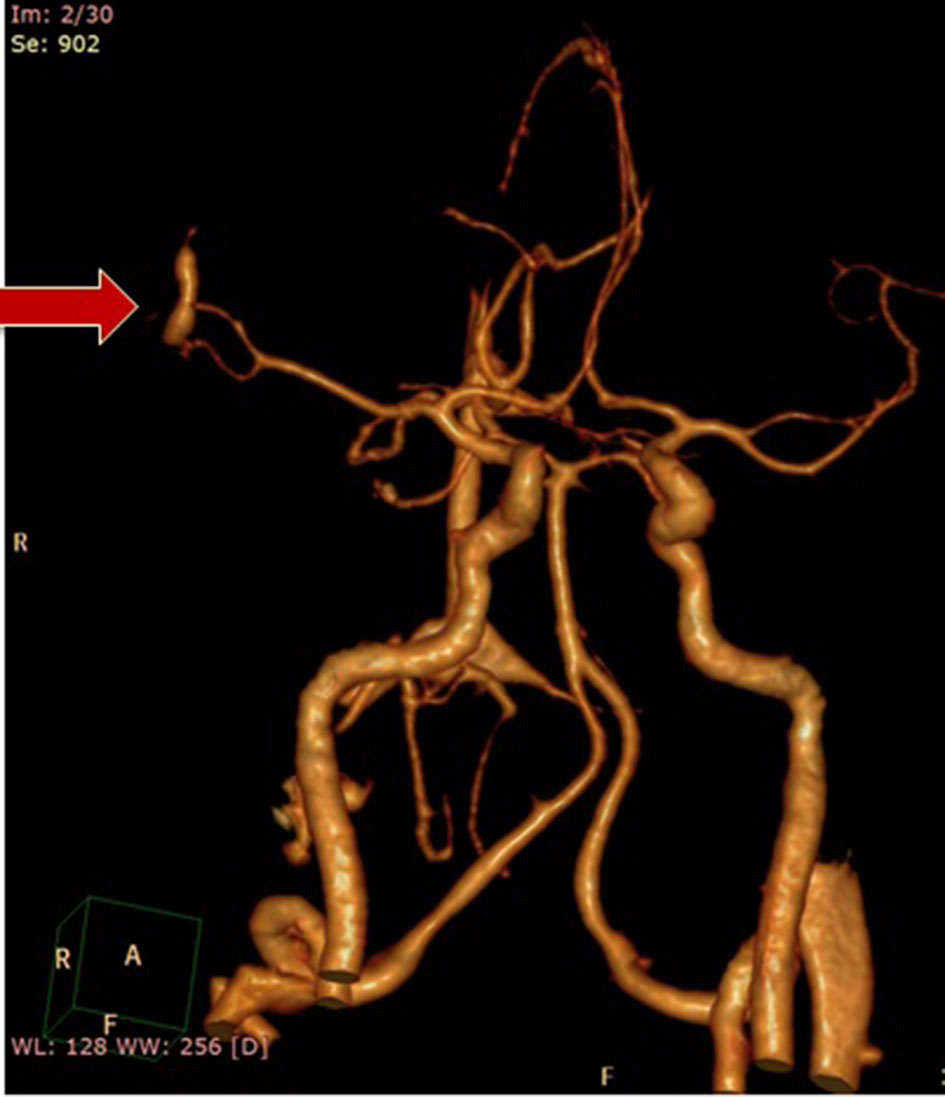 Figure 2. Cranial CT angiography showing an aneurysm at M2 segment of the right middle cerebral artery (red arrow).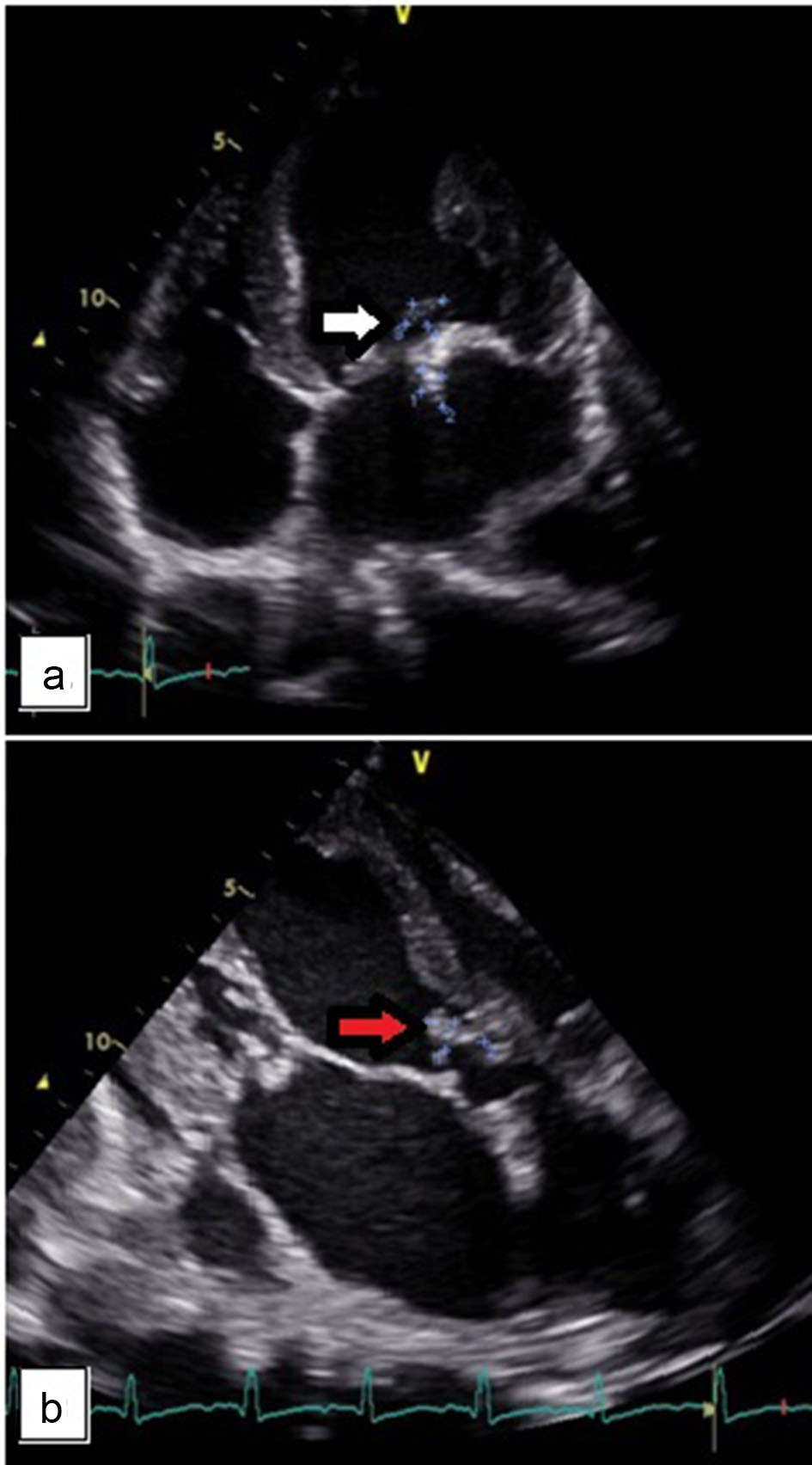 Figure 3. (a) An echogenic density attached to the mitral valve measuring 5 × 12 mm. (b) An echogenic density attached to the aortic valve measuring 16 × 8 mm.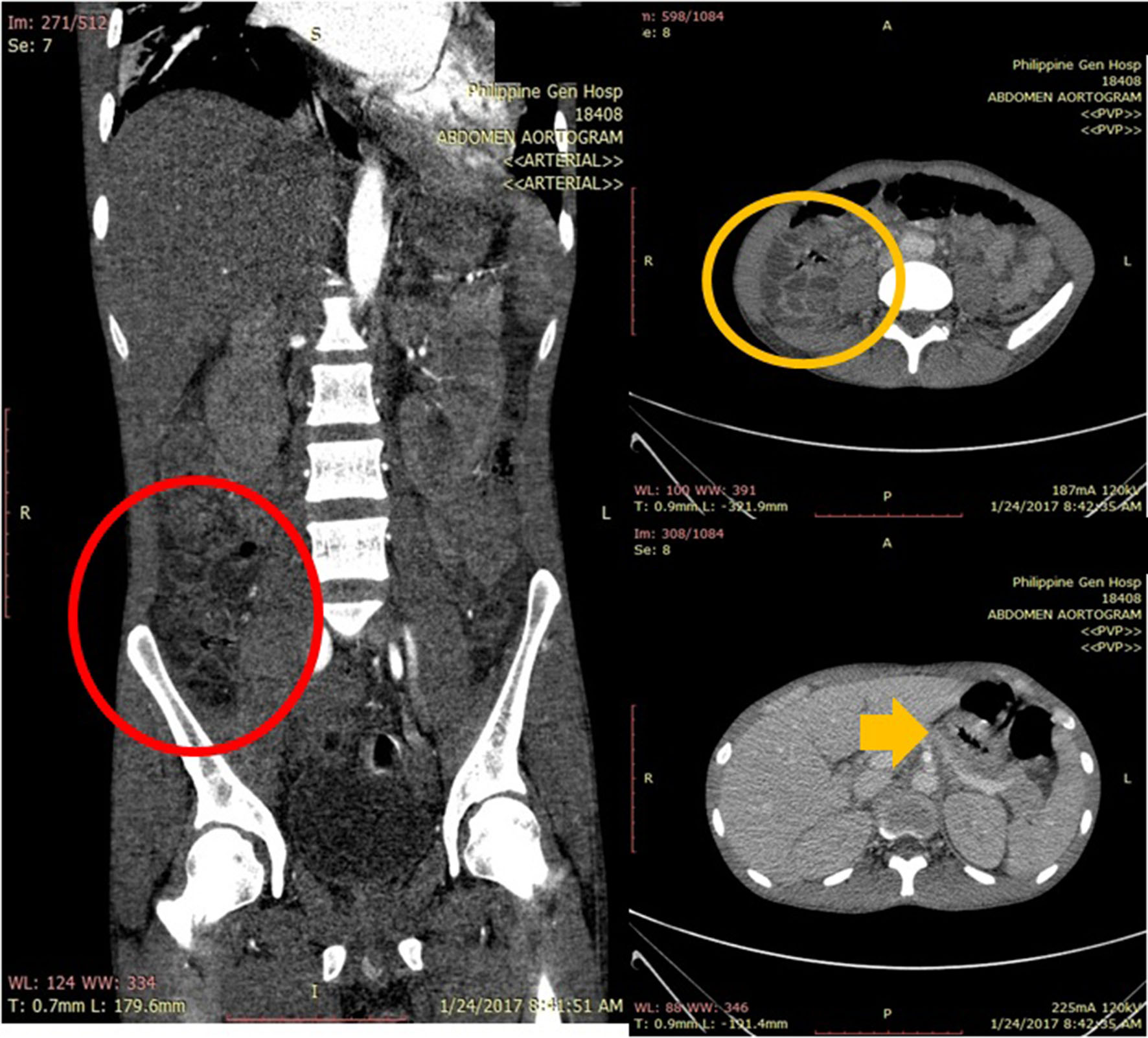 Figure 4. Abdominal CT angiography showing bowel wall thickening involving the stomach (yellow arrow), ascending colon (coronal cut: red circle; axial cut: yellow circle) which follows the superior mesenteric artery distribution.