Figures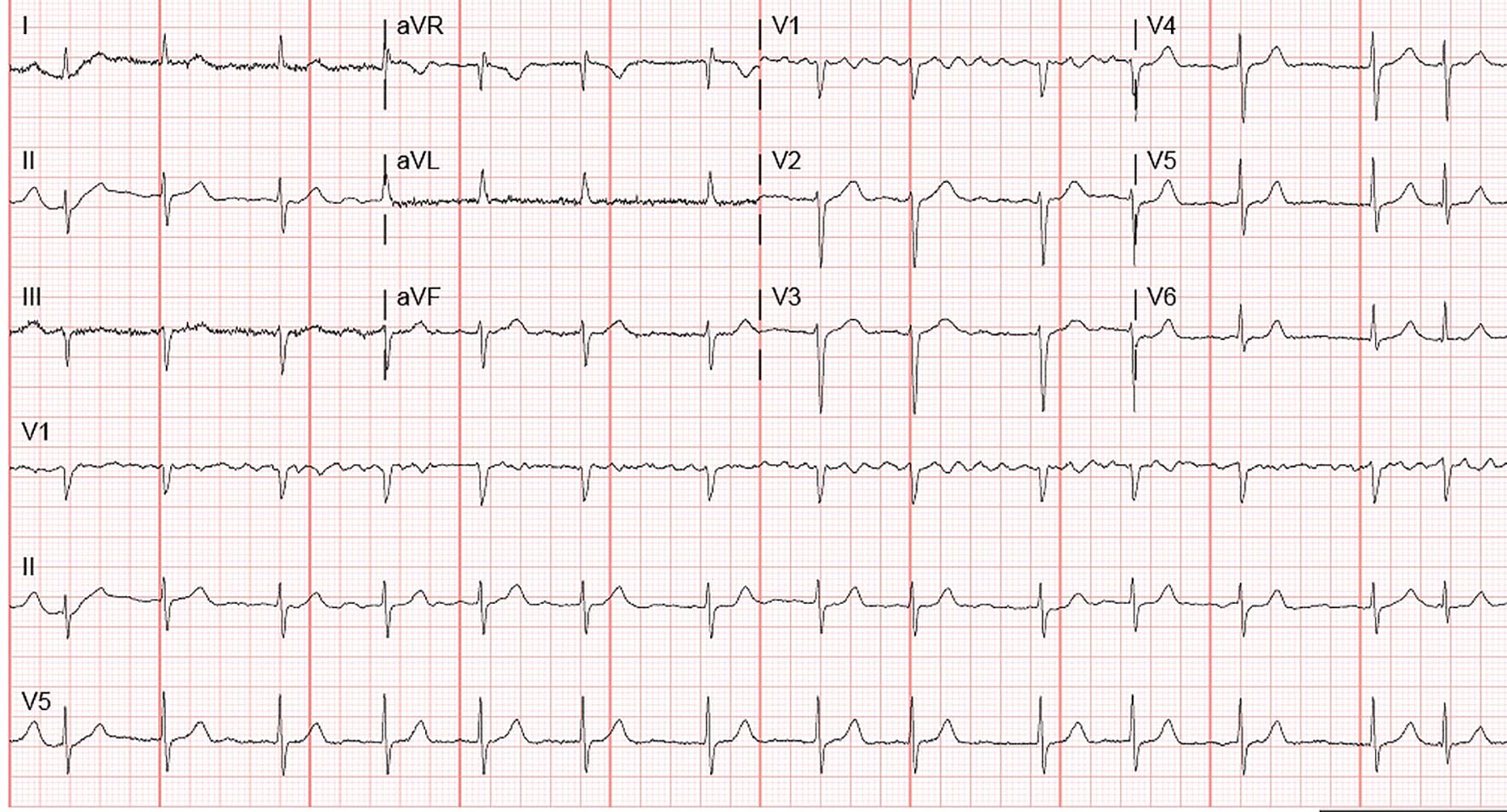 Figure 1. Admission EKG showing atrial fibrillation.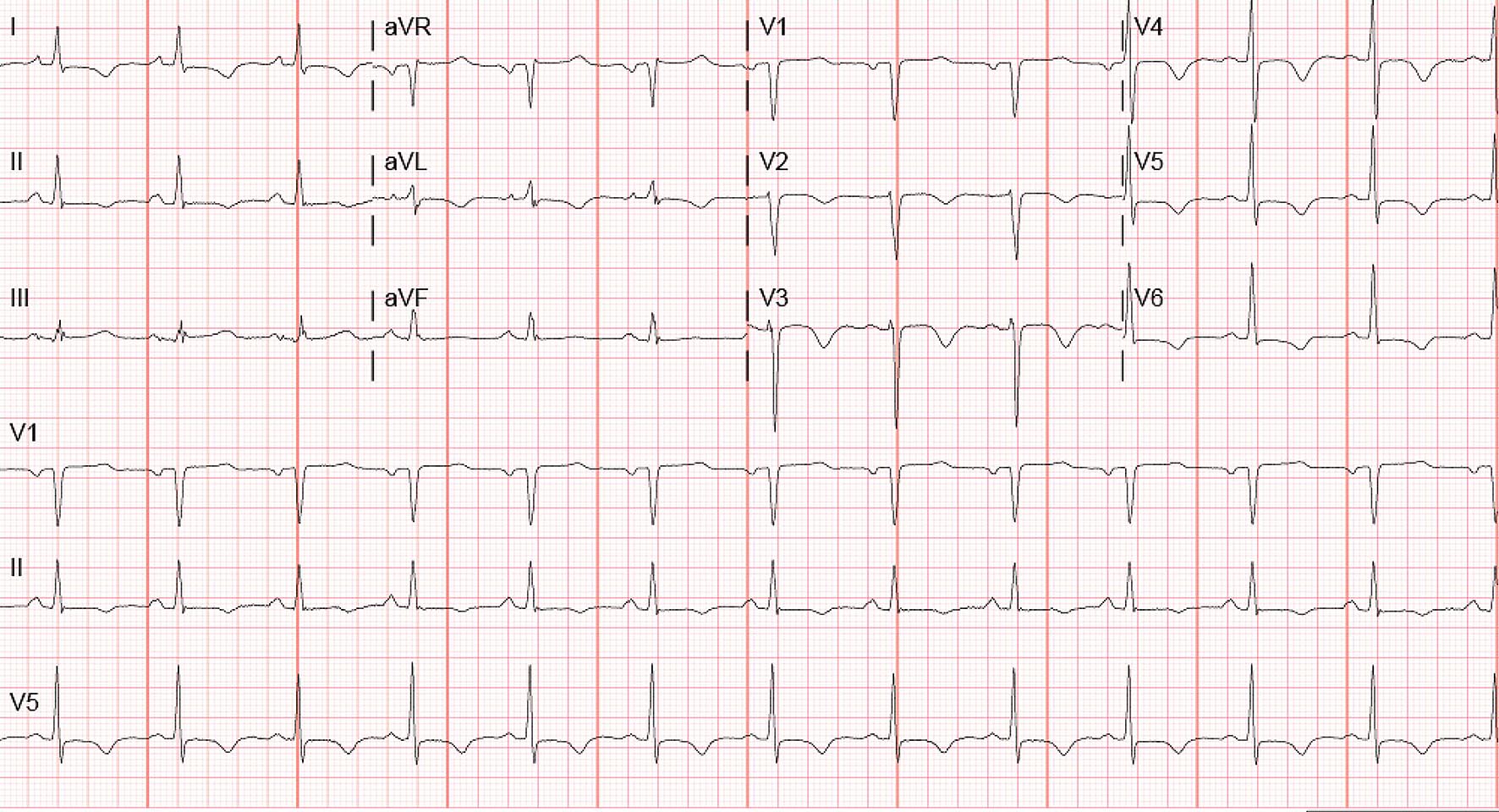 Figure 2. EKG performed after dynamic changes noted on telemetry showing sinus rhythm with rate of 75 beats per minute with left axis deviation, T-wave inversions in lead V2 to V6, I and aVL and less than 1-mm ST-segment depression in V6 and lead I.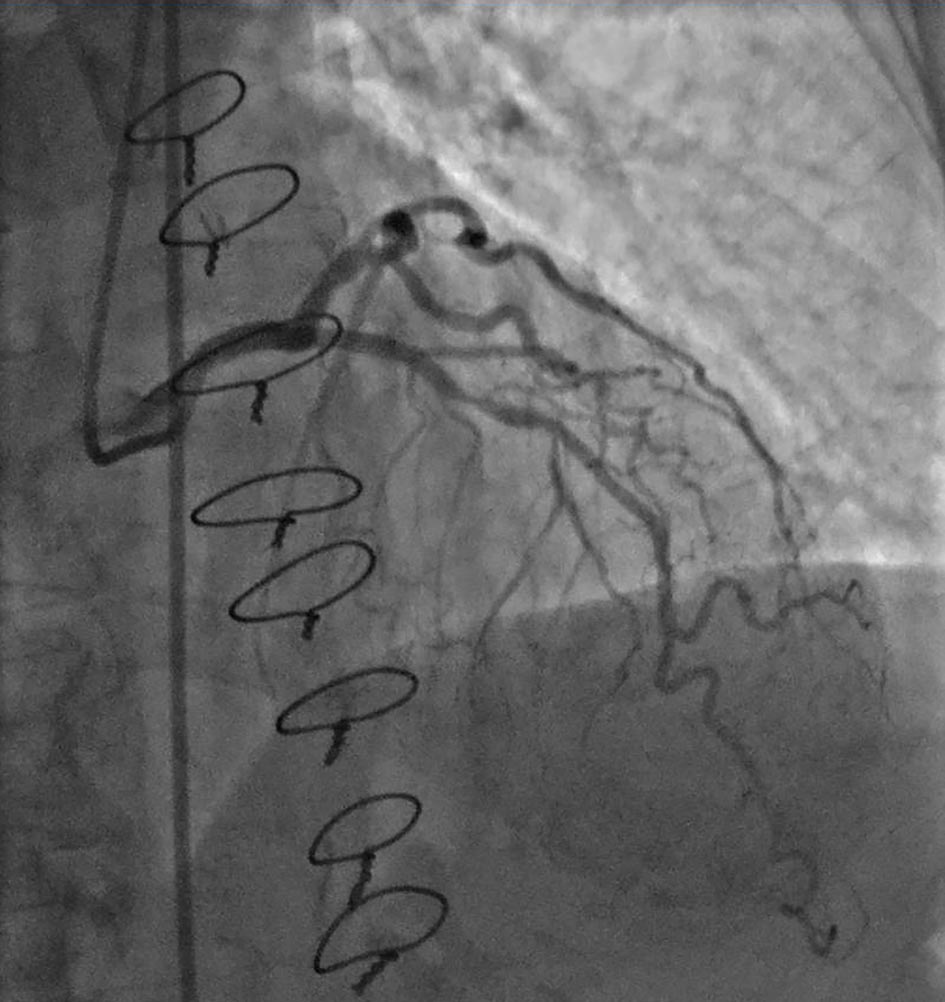 Figure 3. Angiogram showing mid LAD lesion with 60-70% stenosis.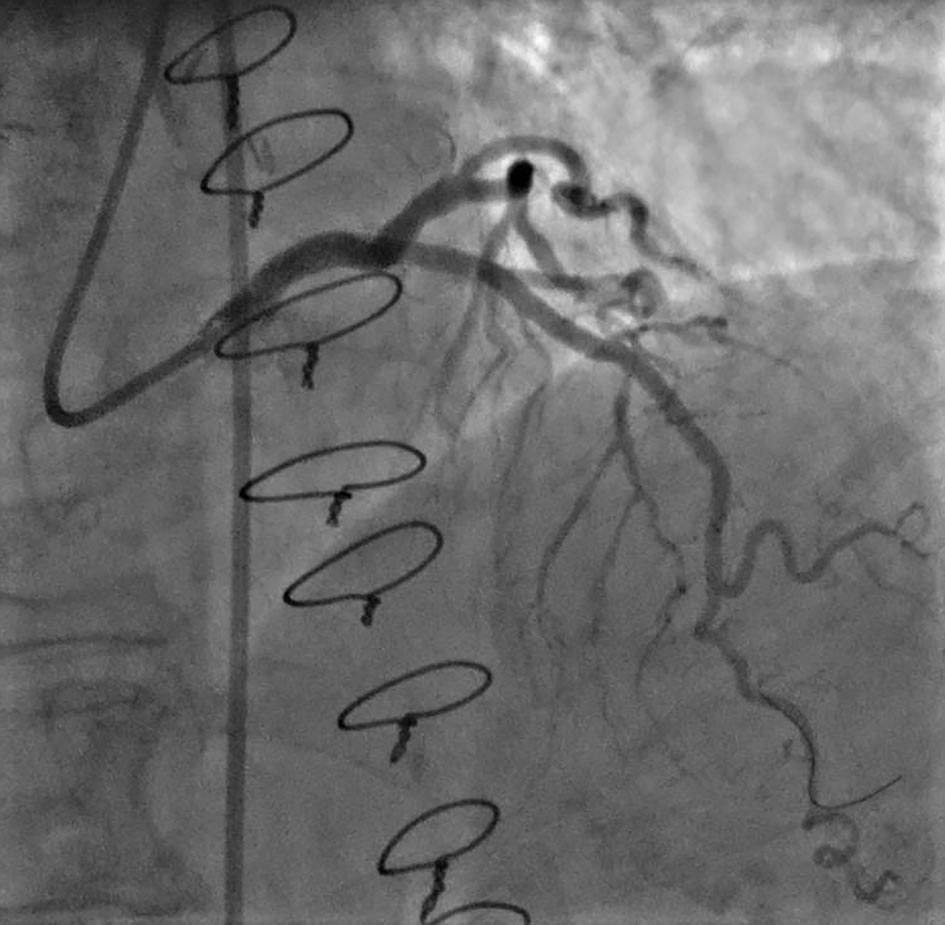 Figure 4. Angiogram after placement of drug-eluting stents showing no residual stenosis.