Figures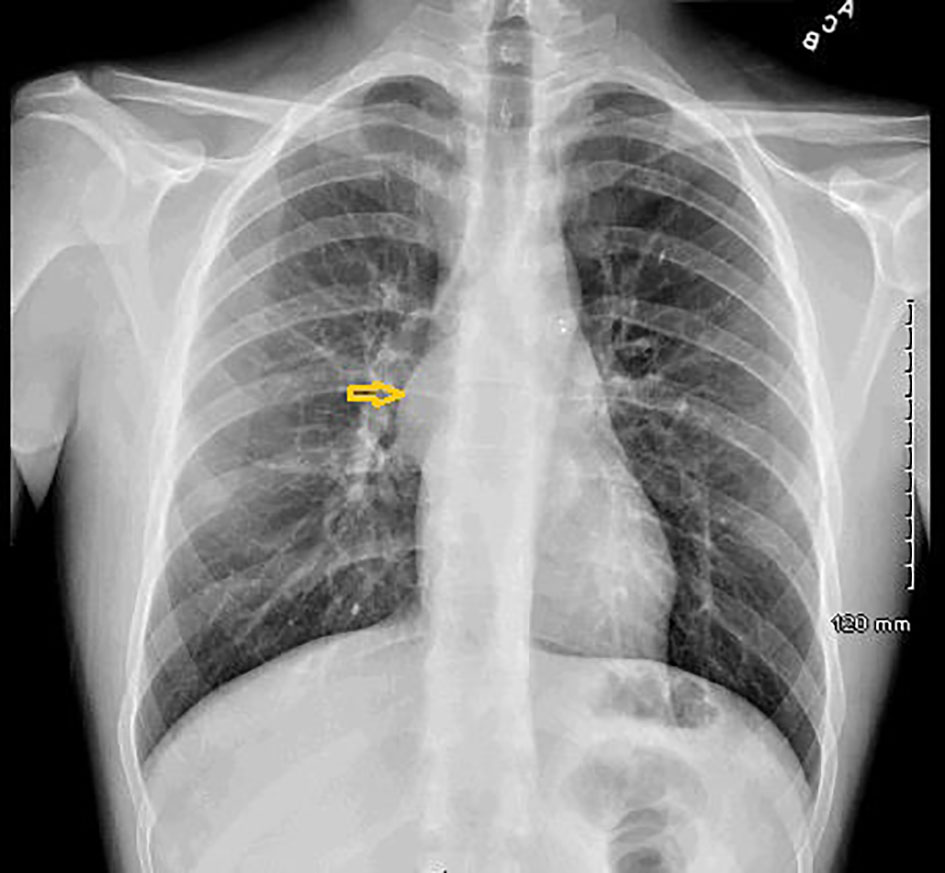 Figure 1. CXR showing smooth subcarinal mass medially in the right hilar region.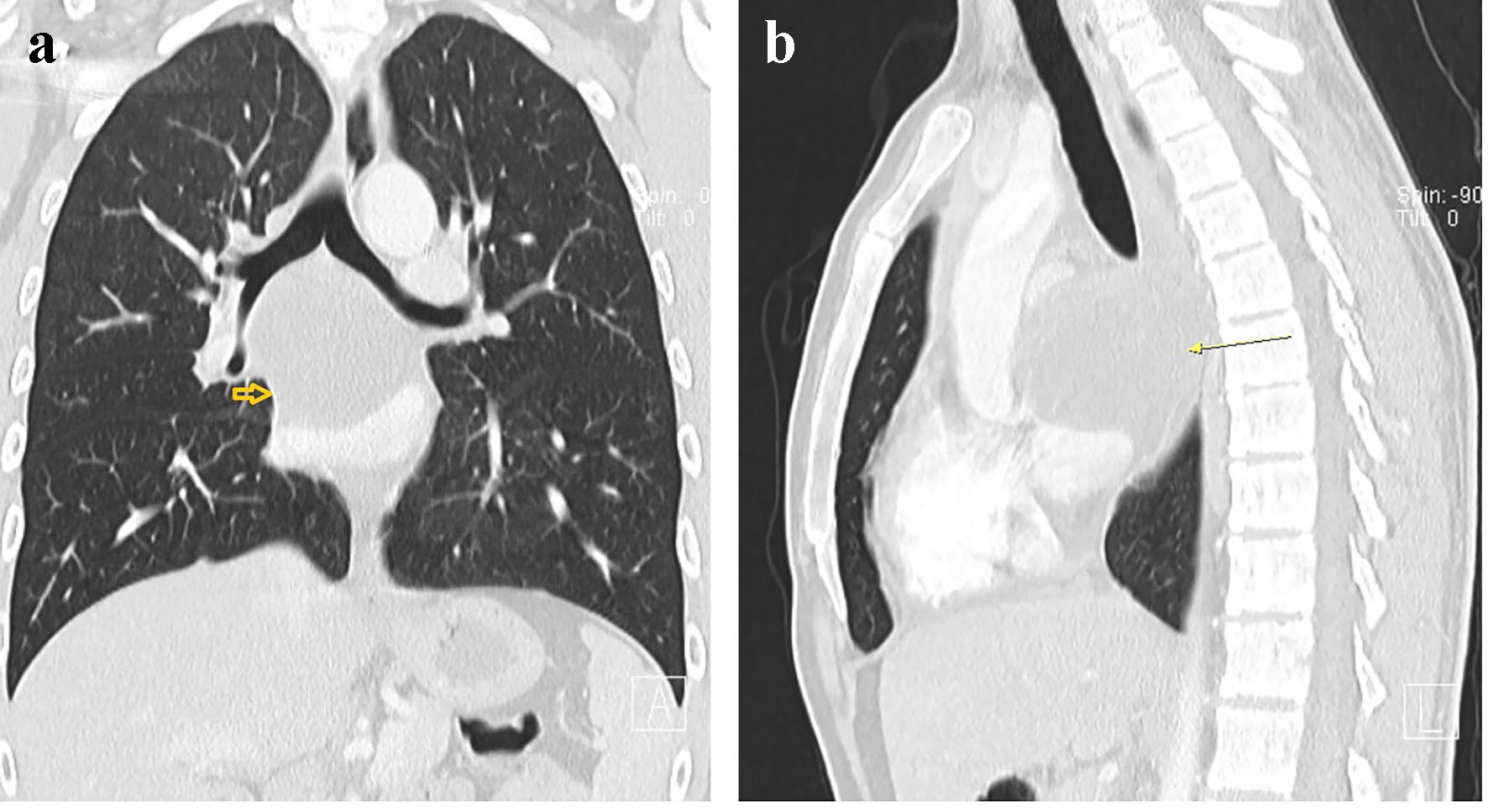 Figure 2. Round subcarinal cystic mass 7.2 × 6 cm splaying the carina with mass effect upon the adjacent portion of the esophagus and left atrium: (a) coronal; (b) sagittal.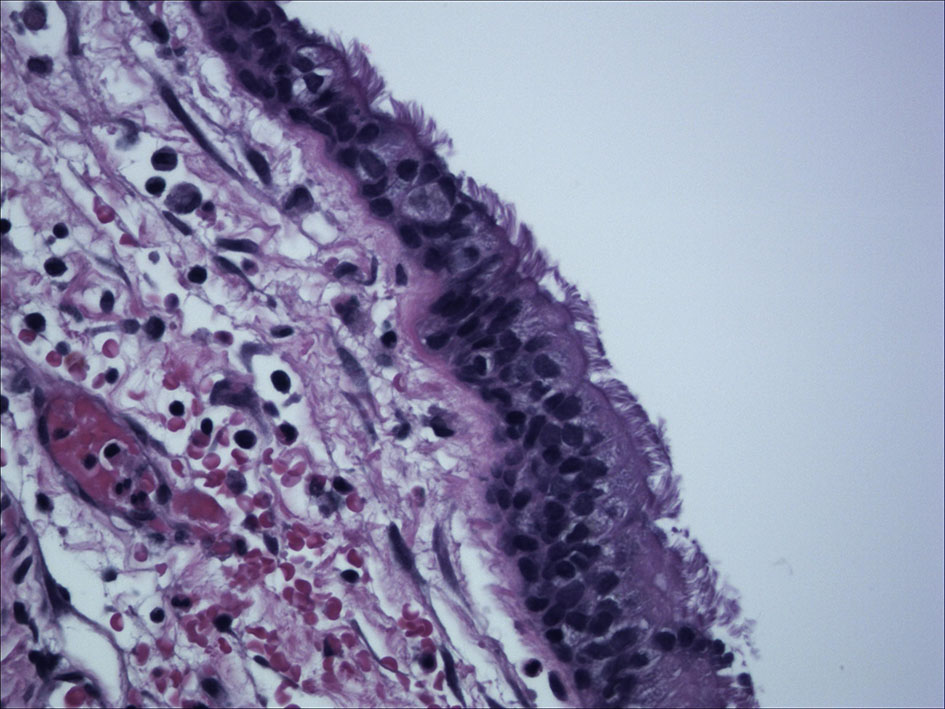 Figure 3. Cyst wall lined with respiratory epithelium consistent with a bronchogenic cyst.