Figures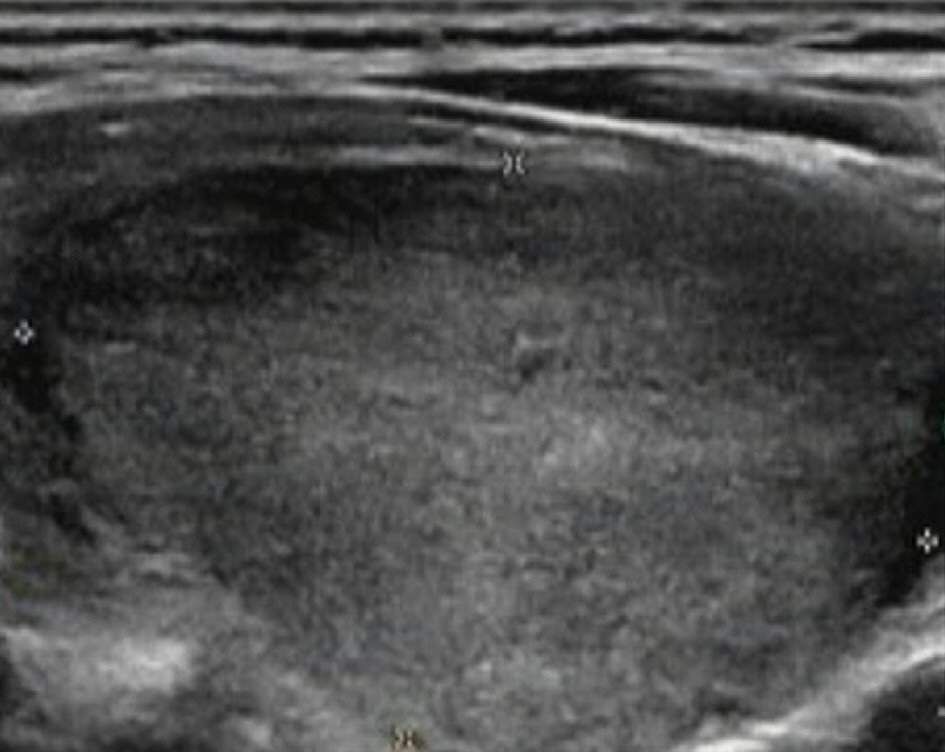 Figure 1. Thyroid ultrasound examination showed a hypoechoic nodule with the size of 4.1× 2.6 cm.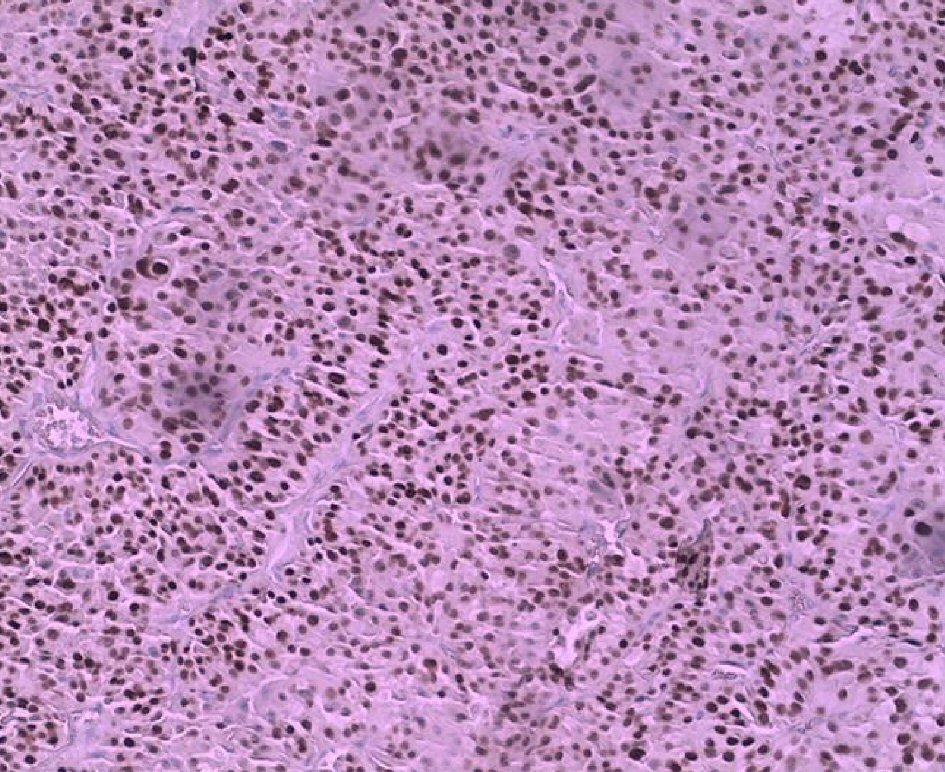 Figure 2. Immunohistochemistry showed thyroid transcription factor-1 (TTF-1) (+) (×100).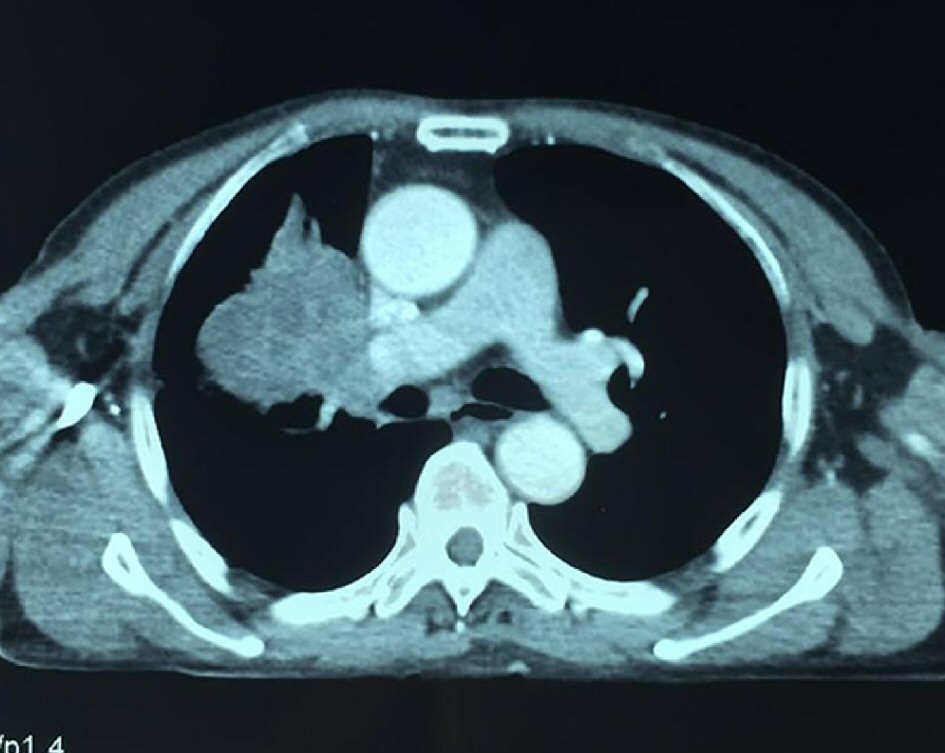 Figure 3. Chest computed tomography (CT) examination scan revealed a shadow in the right upper lobe, with a size of approximately 5.4 × 6.3 cm.