Figures

Figure 1. Postpartum trend of β-hCG levels.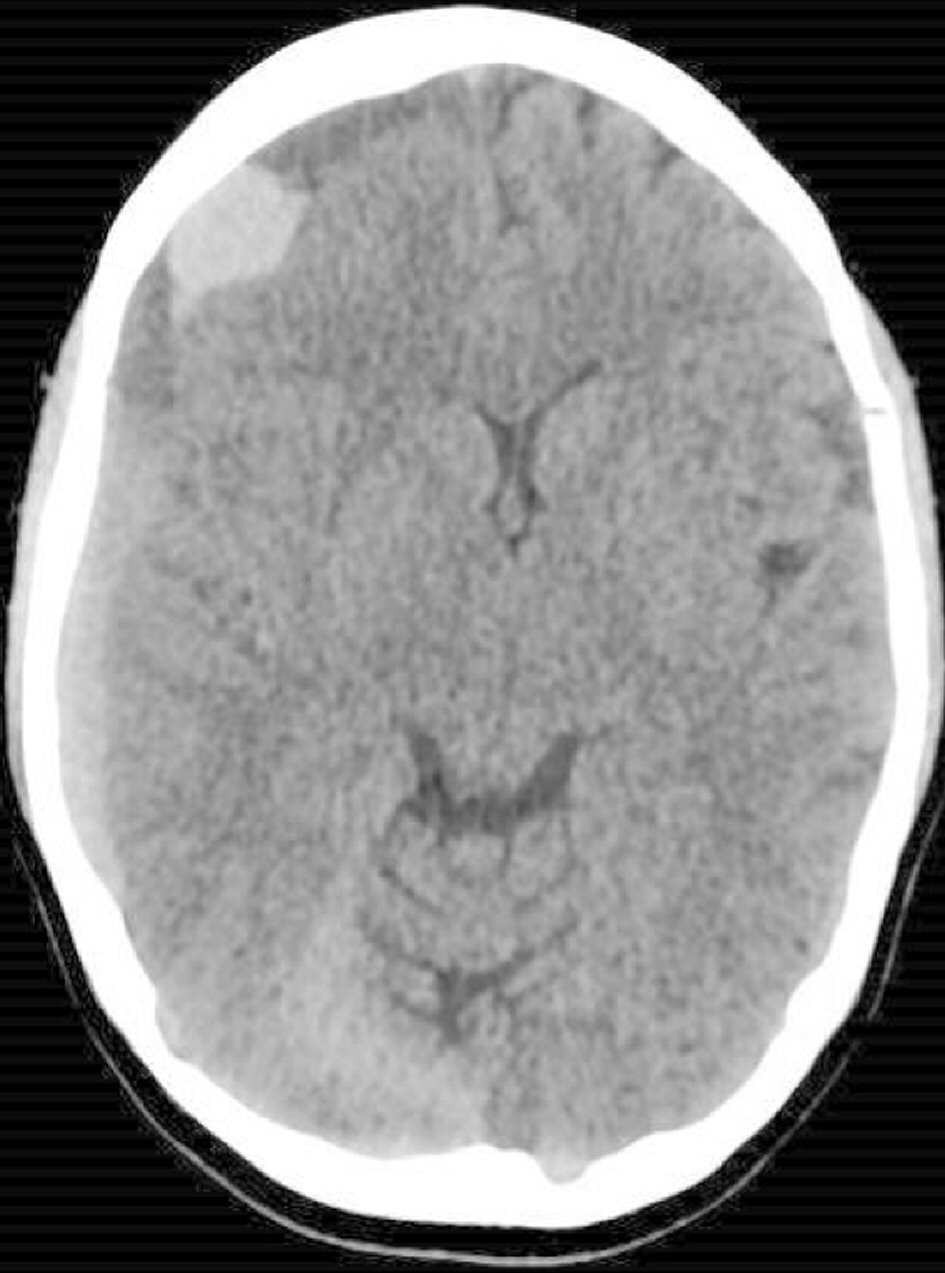 Figure 2. A CT scan of the brain at presentation. Acute subdural hematoma (SDH) overlying the right cerebral convexity, associated with mass effect and left-ward midline shift.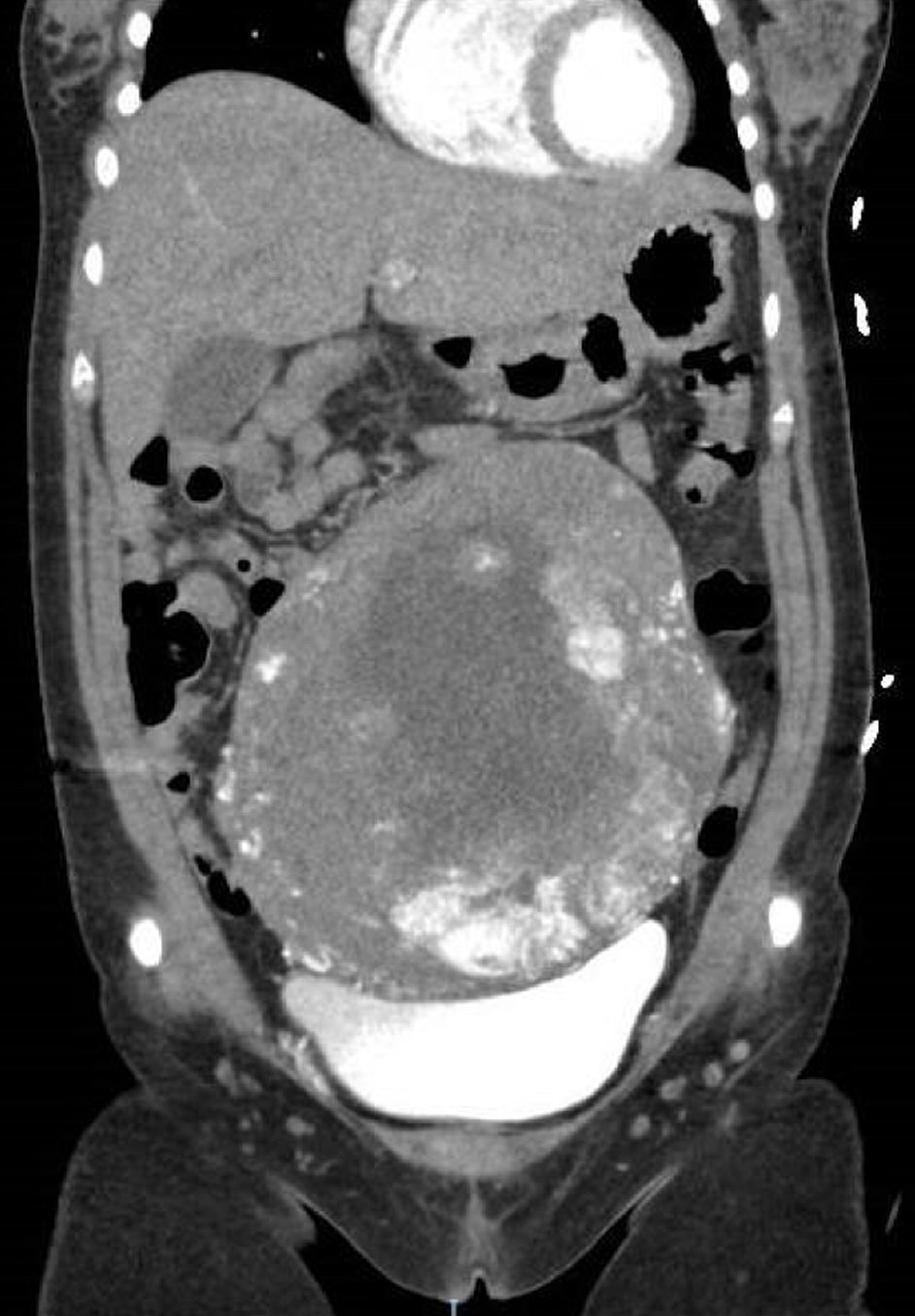 Figure 3. A CT scan of the abdomen and pelvis. Enlarged uterus extending above the umbilicus. Markedly hypervascular mass within the uterus with dilated and tortuous vessels coursing the mass.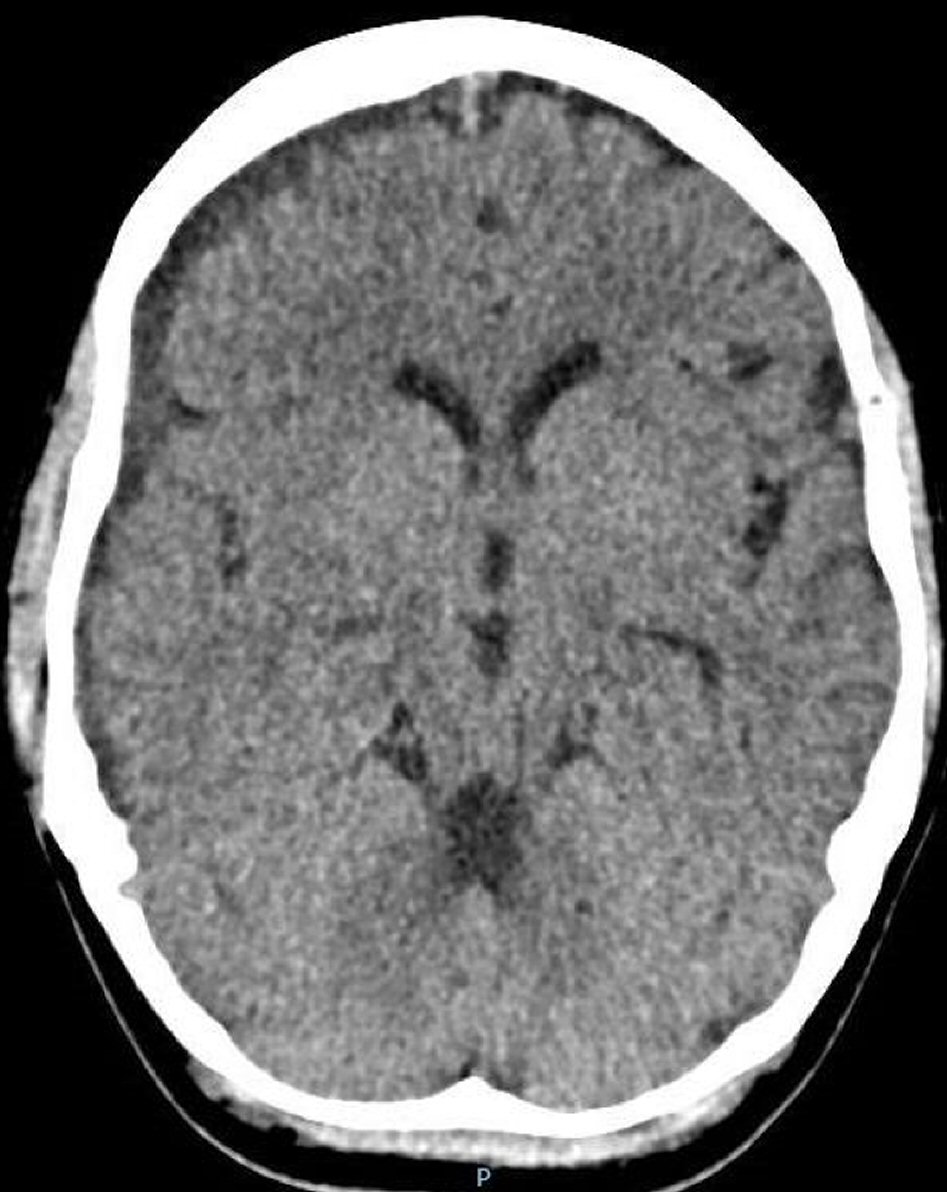 Figure 4. A CT scan of the brain 3 weeks post-hysterectomy. Interval expected evolution of previously noted intracranial hemorrhages with improvement in mass effects and left sided midline shift.
Tables
Table 1. Pre-Operative Laboratory Values

WBC: white blood cell; PTT: partial thromboplastin time; PT: prothrombin time.
Hemoglobin
11.5 g/dL
WBC count
6.19 × 109/L
Platelet
146 × 109/L
PTT
39.2 s
PT
16.8 s
Fibrinogen
0.49 g/L
D-dimer
> 32.00 mg/L FEU
Table 2. Resolution of DIVC Following Surgery

WBC: white blood cell; PTT: partial thromboplastin time; PT: prothrombin time.
Hemoglobin
9.3 g/dL
WBC count
8.05 × 109/L
Platelet
184 × 109/L
PTT
26.2 s
PT
10.1 s
Fibrinogen
3.19 g/L