Figures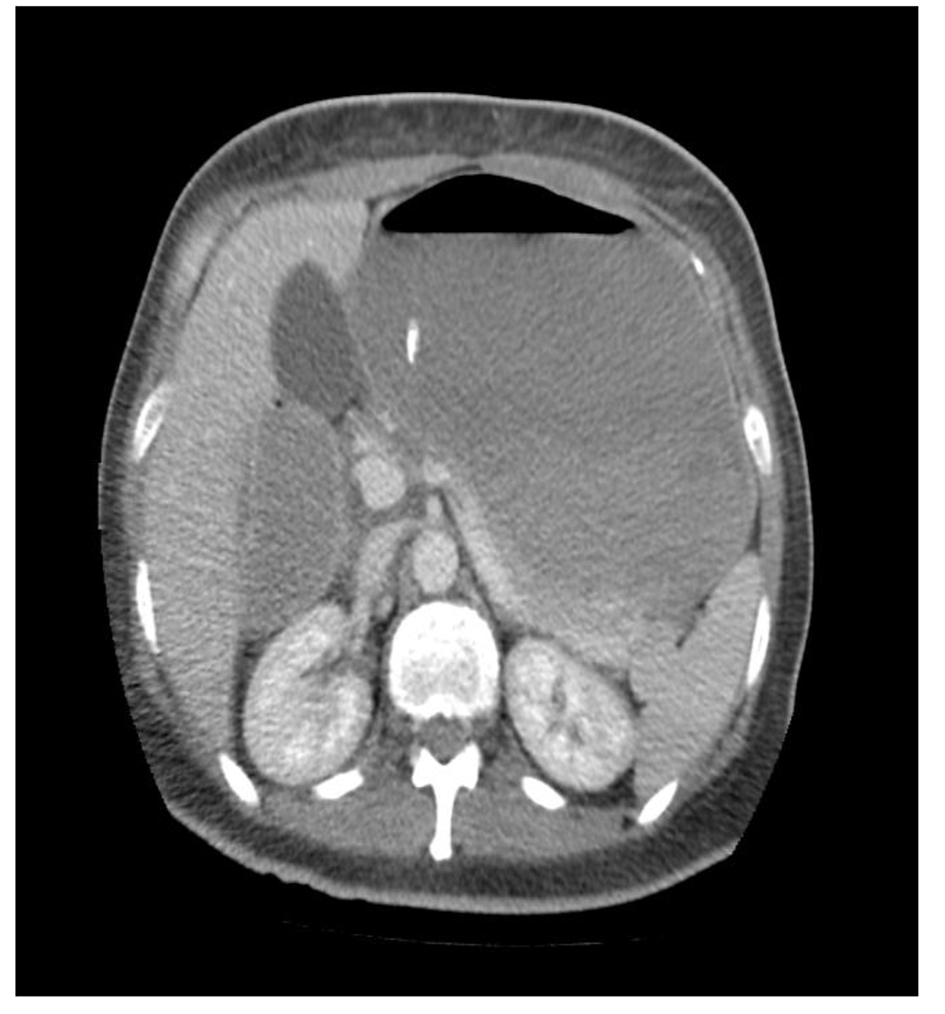 Figure 1. CT scan of abdomen showing dilatation of stomach, first and second part of duodenum. There was compression of D3 (third part of duodenum) between the aorta and SMA.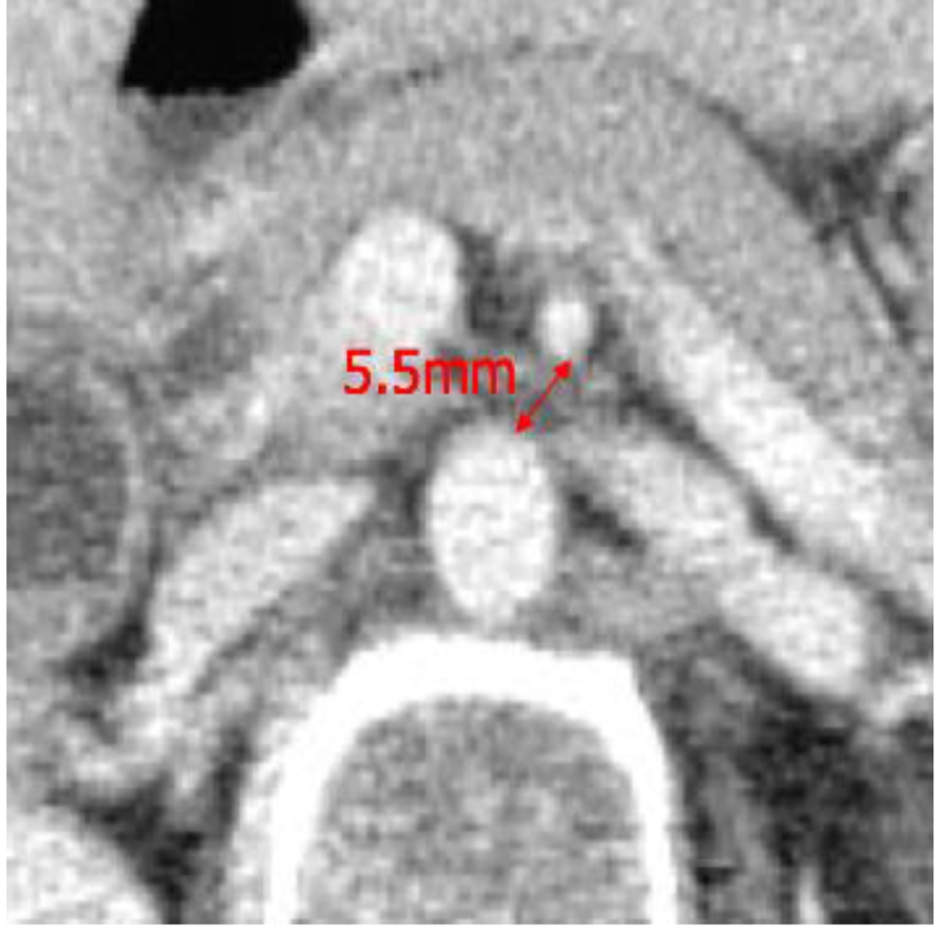 Figure 2. CT scan of abdomen showing decreased aorto-mesenteric distance.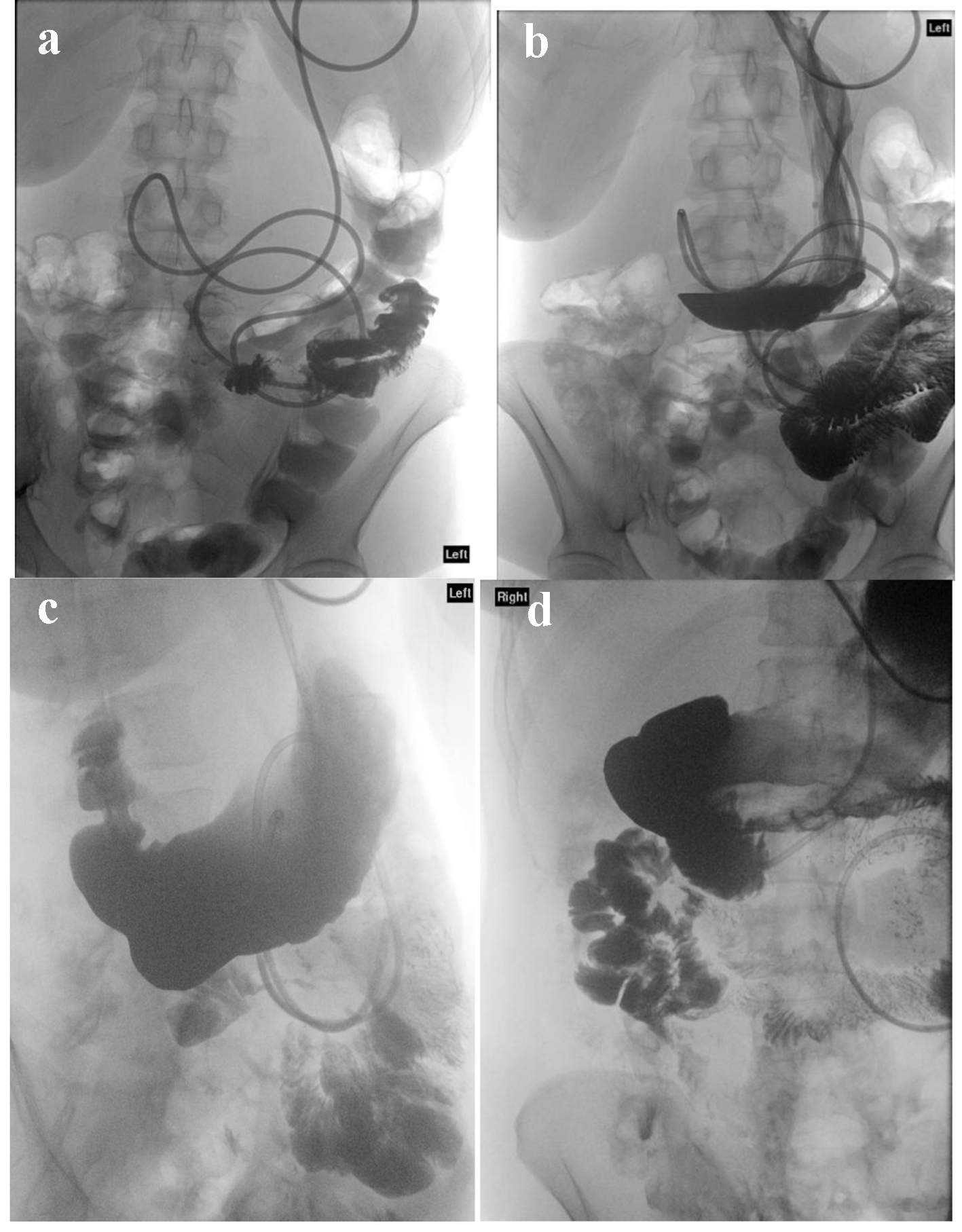 Figure 3. Barium meal follow-through demonstrating a linear compression at the third part of the duodenum causing dilation of the proximal duodenum. This was also compatible with compression by the SMA.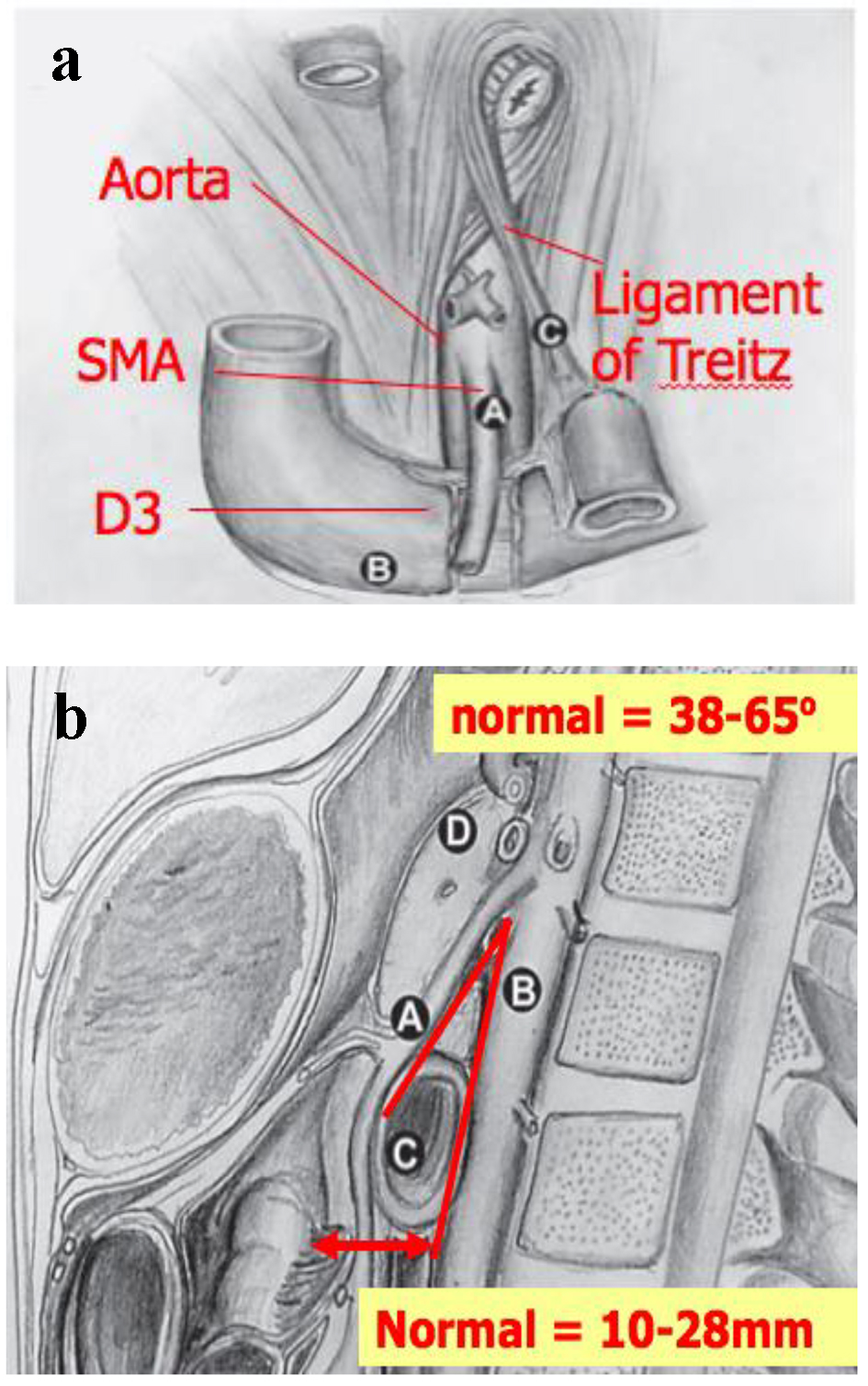 Figure 4. (a) Anatomy and origin of SMA. (b) Normal aorto-mesenteric angle and distance.