Figures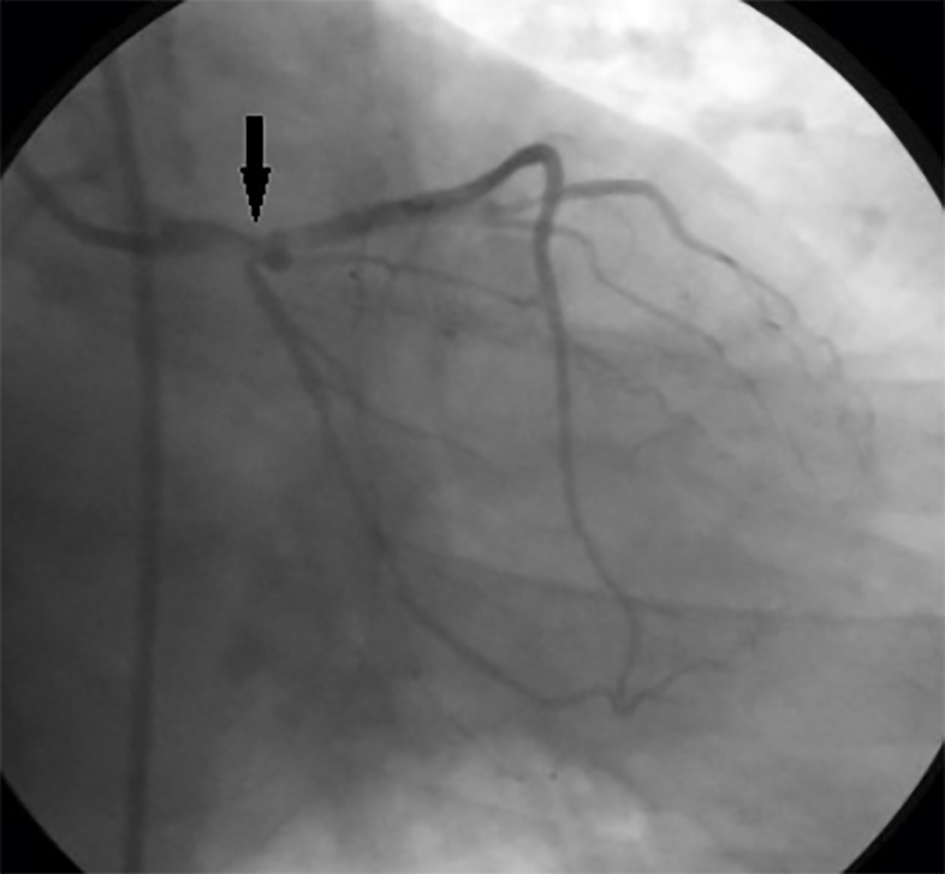 Figure 1. Selective angiogram of the left coronary artery showing left main stenosis (arrow).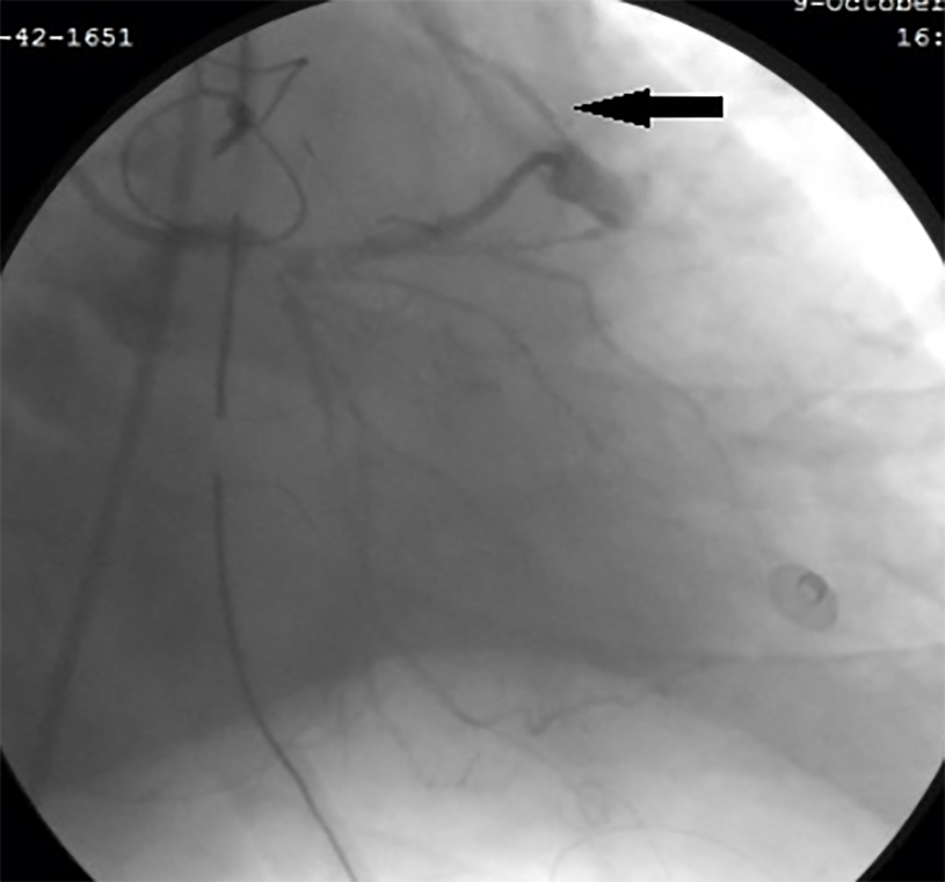 Figure 2. Left internal mammary artery to left anterior descending graft with retrograde blood flow (arrow).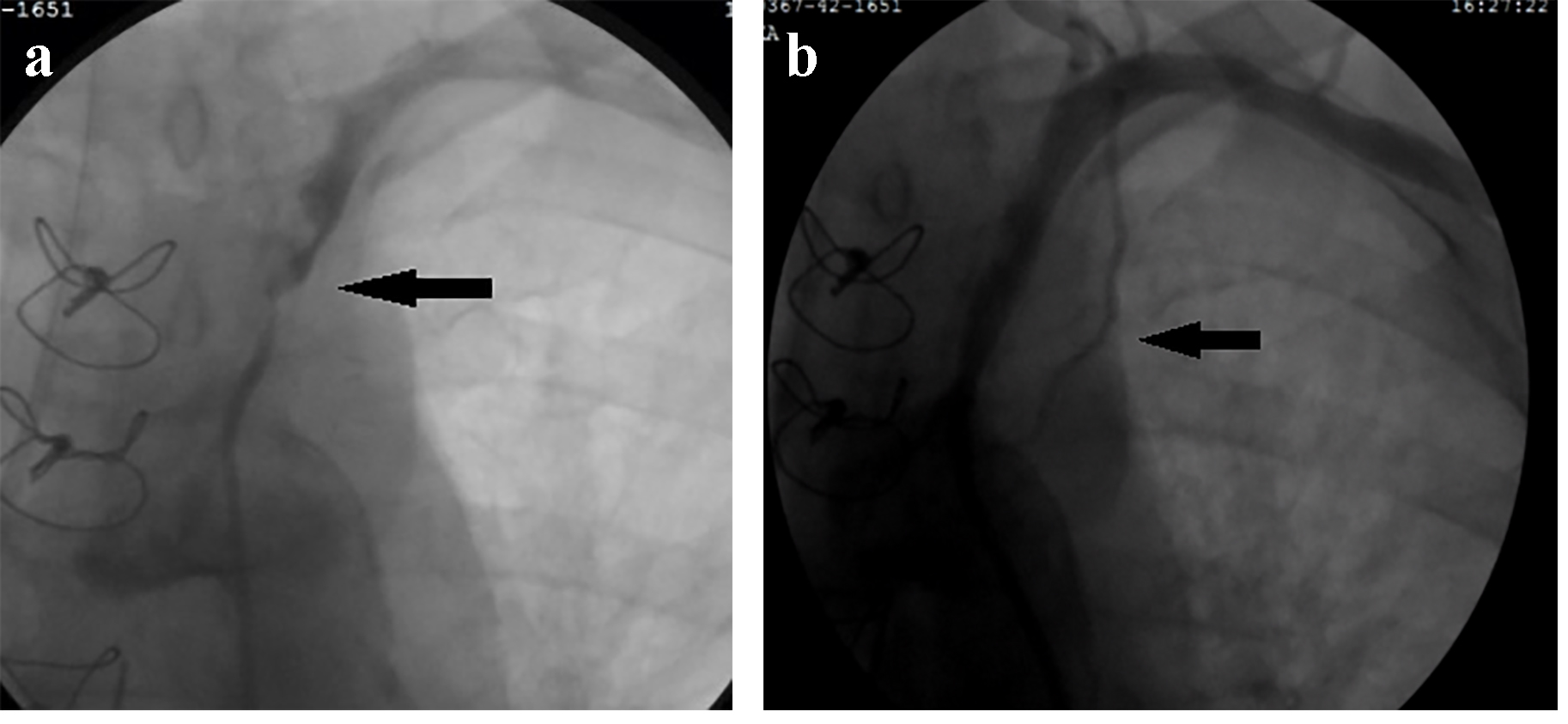 Figure 3. Selective left subclavian angiography demonstrating (a) a severe stenotic lesion (arrow) proximal to the origin of the left internal mammary artery (LIMA), and (b) correction of stenosis after dilatation and stenting. Angiographic LIMA flow was markedly improved (arrow).