Figures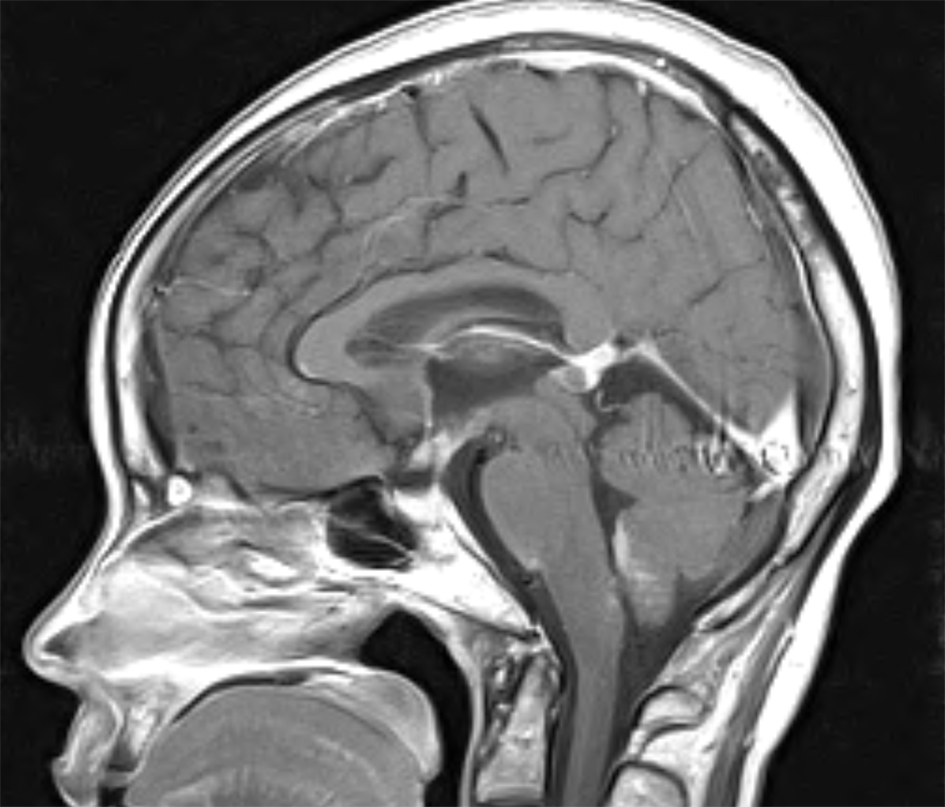 Figure 1. MRI of brain and pituitary with and without gadolinium did not show any tumor or other cranial abnormalities.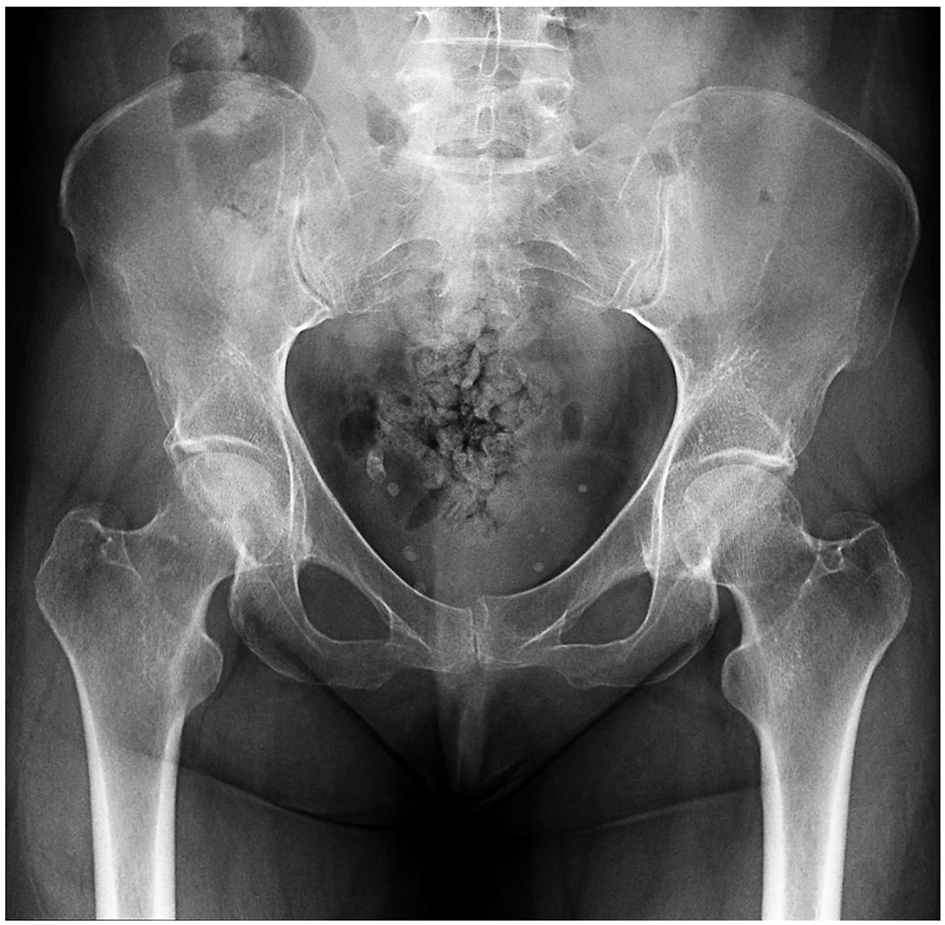 Figure 2. X-ray of bilateral hip and pelvis shows completely normal bilateral femoral head.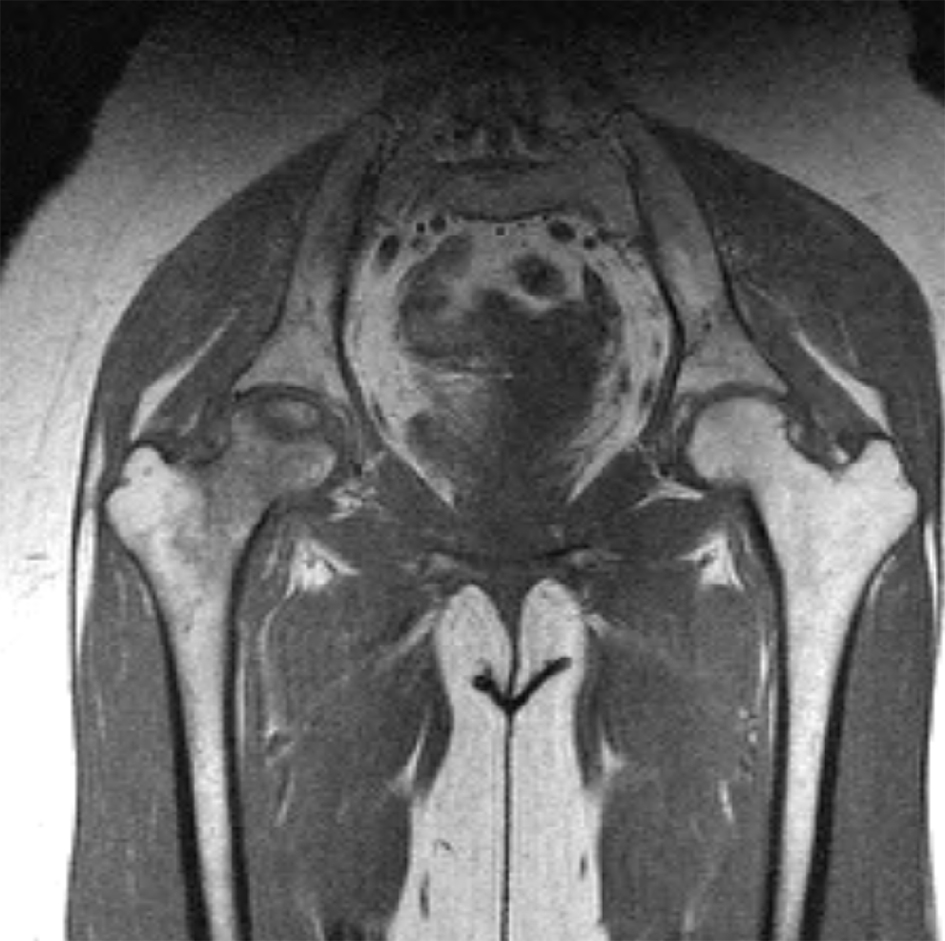 Figure 3. Coronal view of MRI of right hip demonstrates a wedge-shaped subchondral focus with hypoindense peripheral band and central marrow fat signal intensity compatible with avascular necrosis. Marrow edema of right femoral head and neck. Small joint effusion right hip.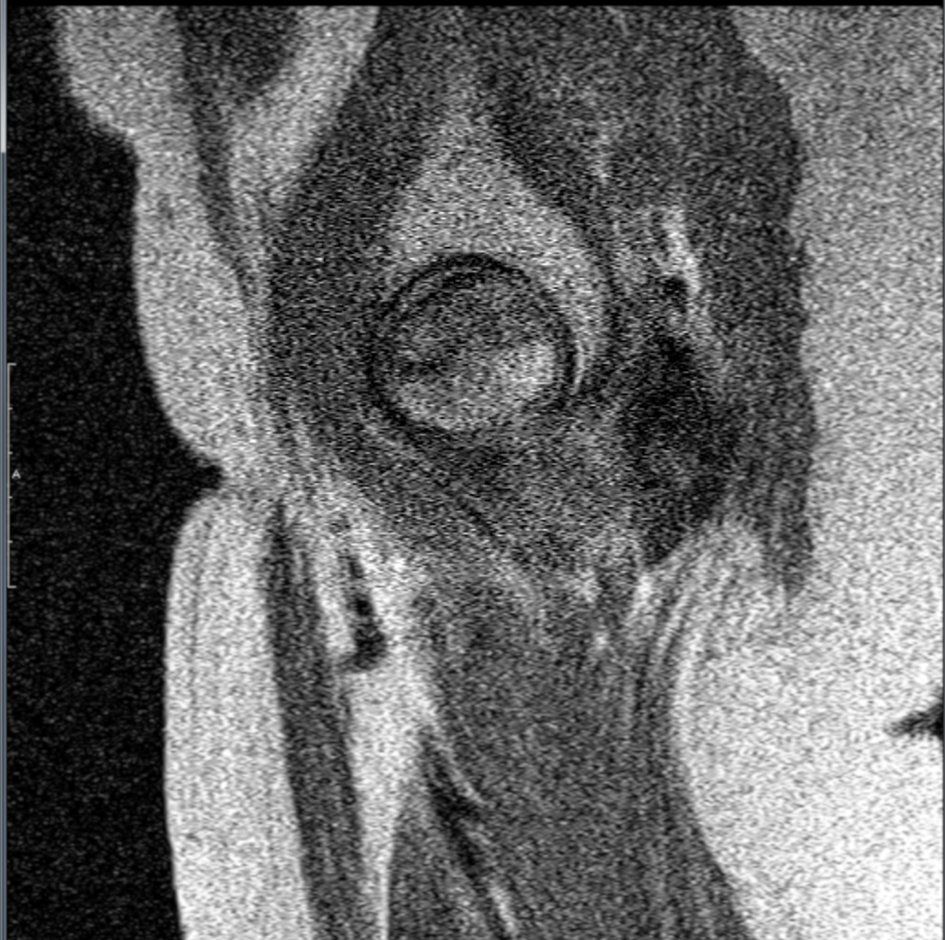 Figure 4. Sagittal view of proton density MRI of the right hip in the same patient confirms the wedge-shaped subchondral area of AVN present at the anterior-superior femoral head.