Figures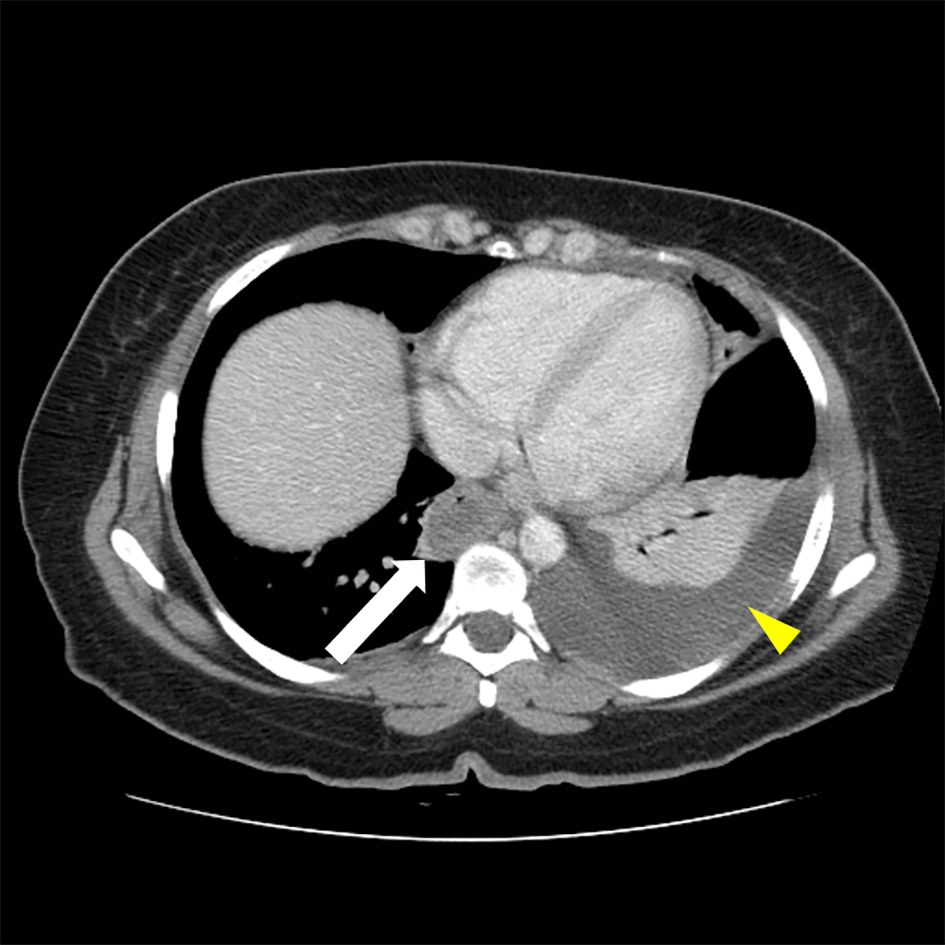 Figure 1. Abdominal CT, thickening of distal esophagus (white arrow) is evident. A left-sided pleural effusion is also seen (yellow arrow head).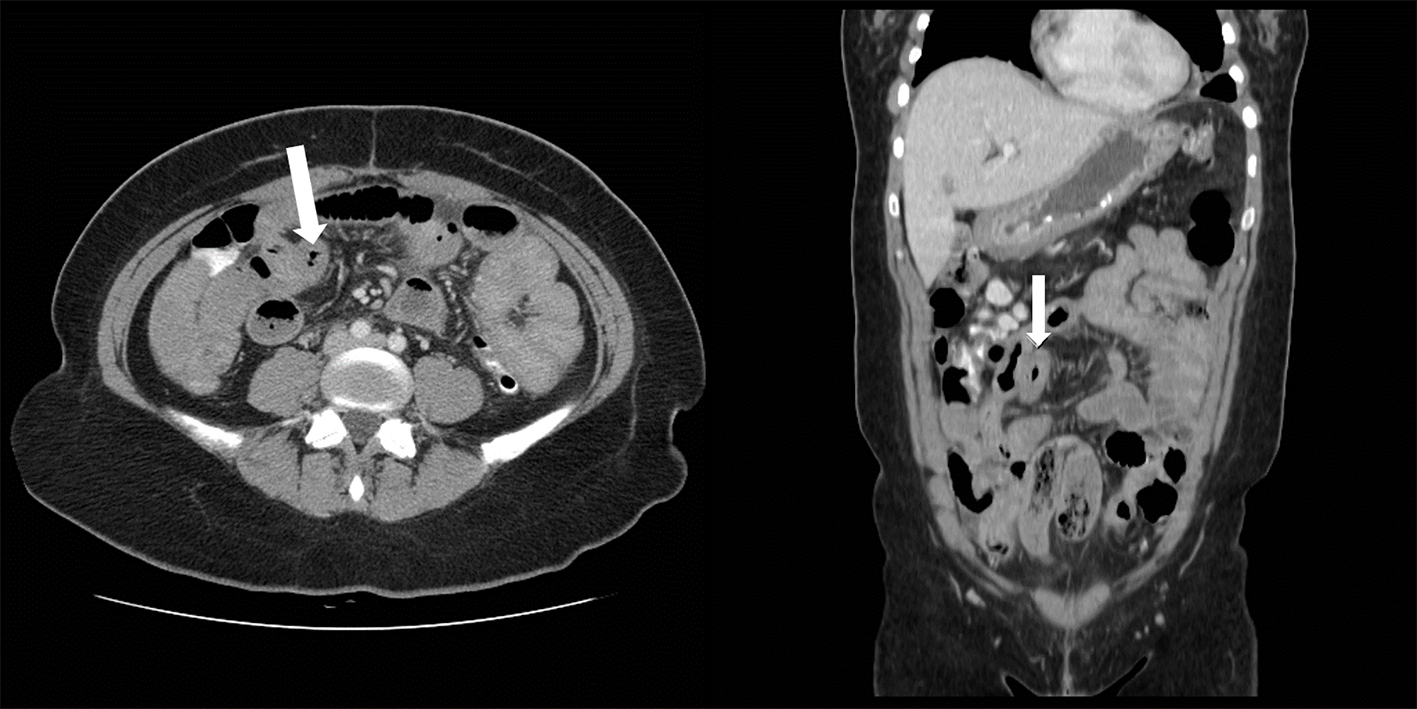 Figure 2. Abdominal CT, small bowel thickening (arrow) is evident in both axial (right) and coronal images.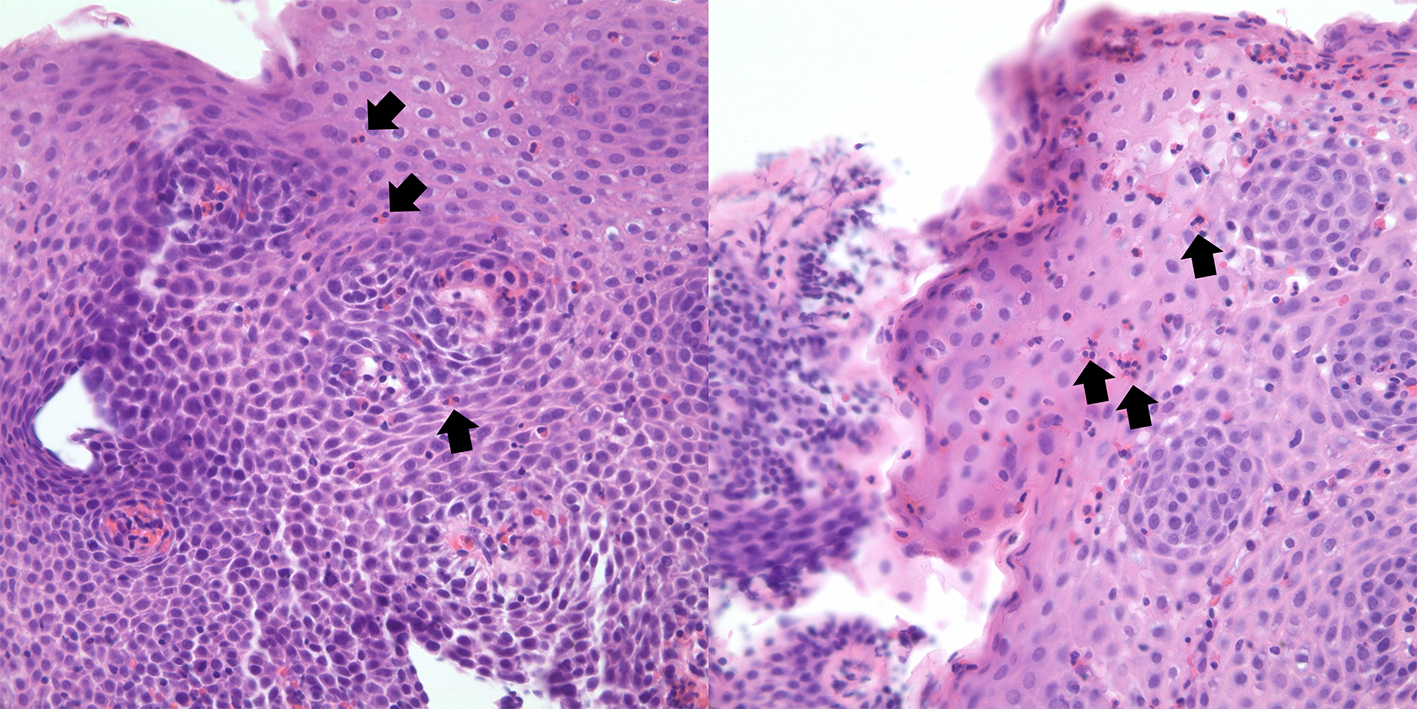 Figure 3. Hematoxylin and eosin stains of proximal (right) and distal (left) esophagus. Abundant eosinophils present (arrow), with the formation of eosinophilic abscess.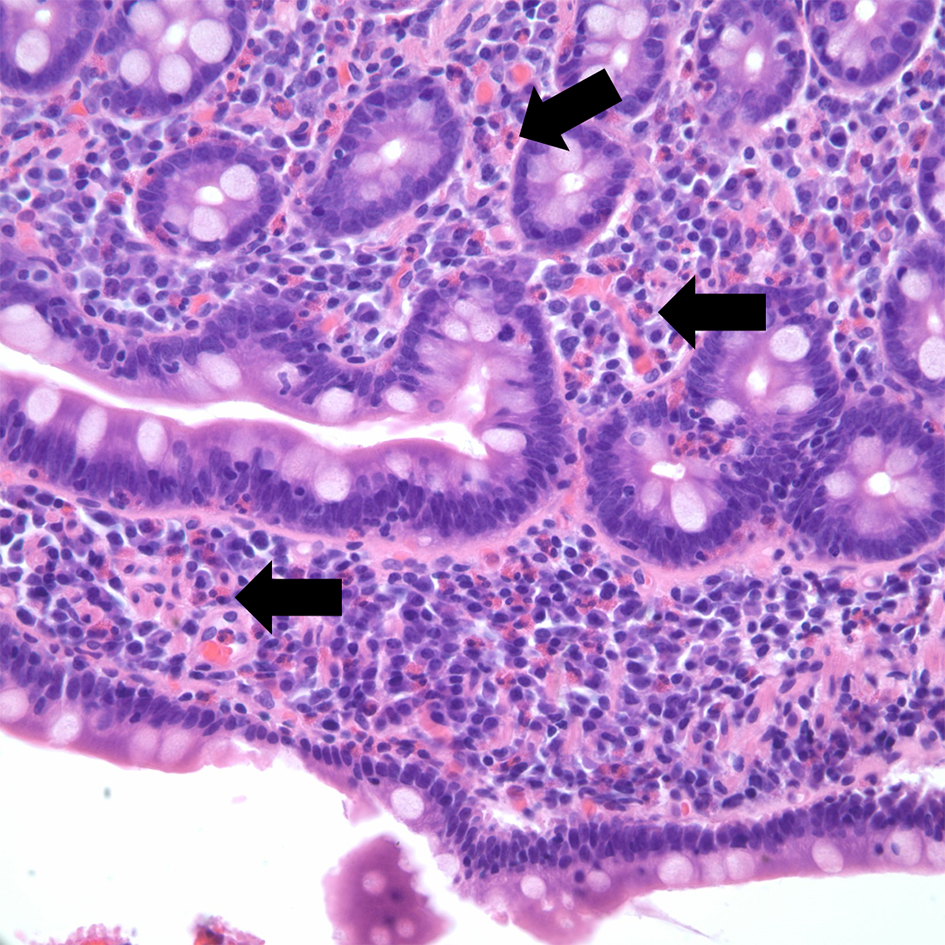 Figure 4. Hematoxylin and eosin stain of duodenal mucosa. Eosinophilic duodenitis with diffuse lamina propria eosinophils (arrow).
Table
Table 1. Etiology of Eosinophilia

Modified from [2, 5].
Infectious
Viral (HIV, HTLV1, EBV)
Parasitic (Strongyloides spp, Sarcocystis hominis, Isospora belli, Schistosoma spp., filariasis)
Fungal (Coccidioides spp)
Bacterial (tuberculosis)
Allergic
Asthma
Atopic dermatitis
Allergic rhinitis
Malignancies
Solid tumors
Systemic mastocytosis
Hematologic malignancies (Hodgkin lymphoma, chronic eosinophilic leukemia, chronic myeloid leukemia)
Medications
Anticonvulsivants (carbamazepine, valproic acid)
Antidepressives (IRSS, amitriptyline)
Allopurinol
Antibiotics (beta-lactam antibiotics, trimethoprim-sulfamethoxazole, quinolones)
Antiretrovirals (efavirenz, abacavir)
Hypereosinophilic syndrome (HES)
Myeloid HES
Lymphocytic HES
Idiopathic HES
Associated HES
Overlap HES
Familiar HES
Immune deregulation
Allergic bronchopulmonar Aspergiliosis
HyperIgE syndrome (Job syndrome)
Eosinophilic granulomatosis with polyangiitis
Gleich syndrome
IgG4 disease
Inflammatory bowel disease
Others
Adrenal insufficiency
Sarcoidosis
Radiation exposure
Cholesterol emboli