Figures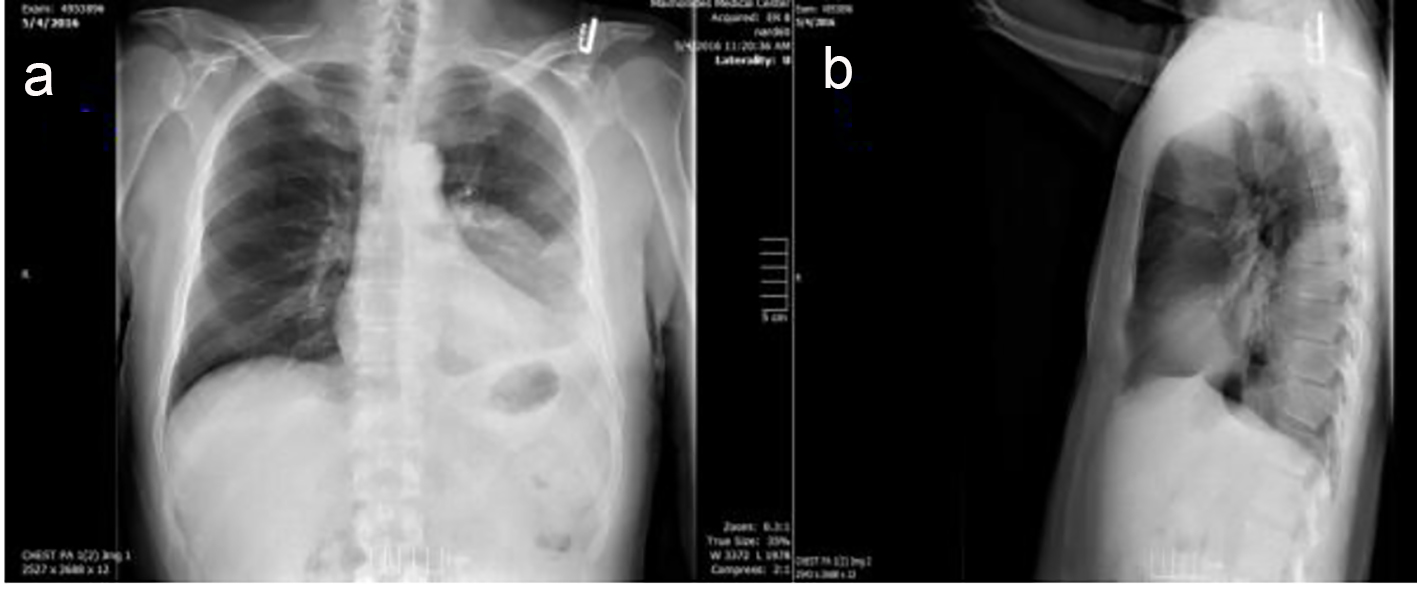 Figure 1. (A) Posterior-anterior and (B) lateral views on initial chest X-ray with findings of left pleural effusion and left lower lobe infiltrate.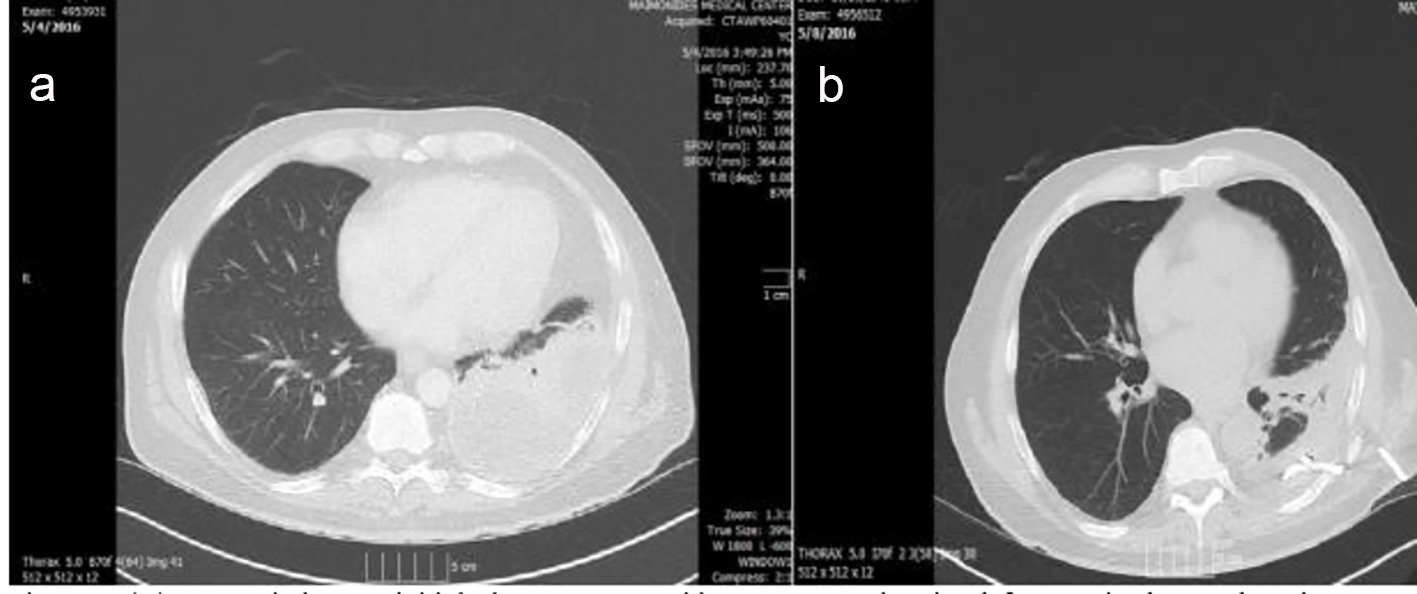 Figure 2. (A) Lung window on initial chest CT scan with IV contrast showing left posterior lower pleural space empyema and left lower lobe atelectasis. (B) Chest tube in place draining 24 h after admission.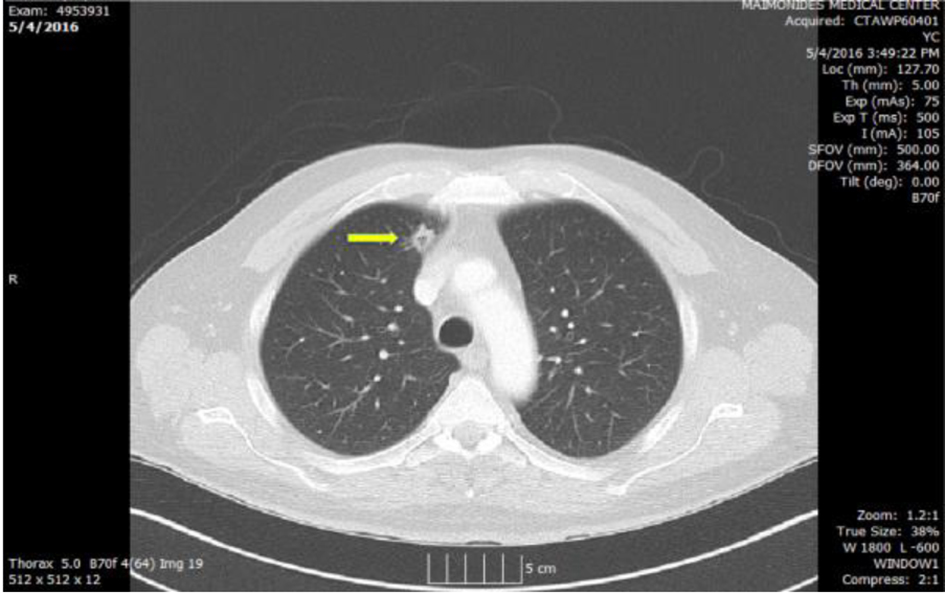 Figure 3. Chest CT showing cavitary lesion in right upper lobe (arrow) medially with irregular borders measuring 12.3 mm.