Figures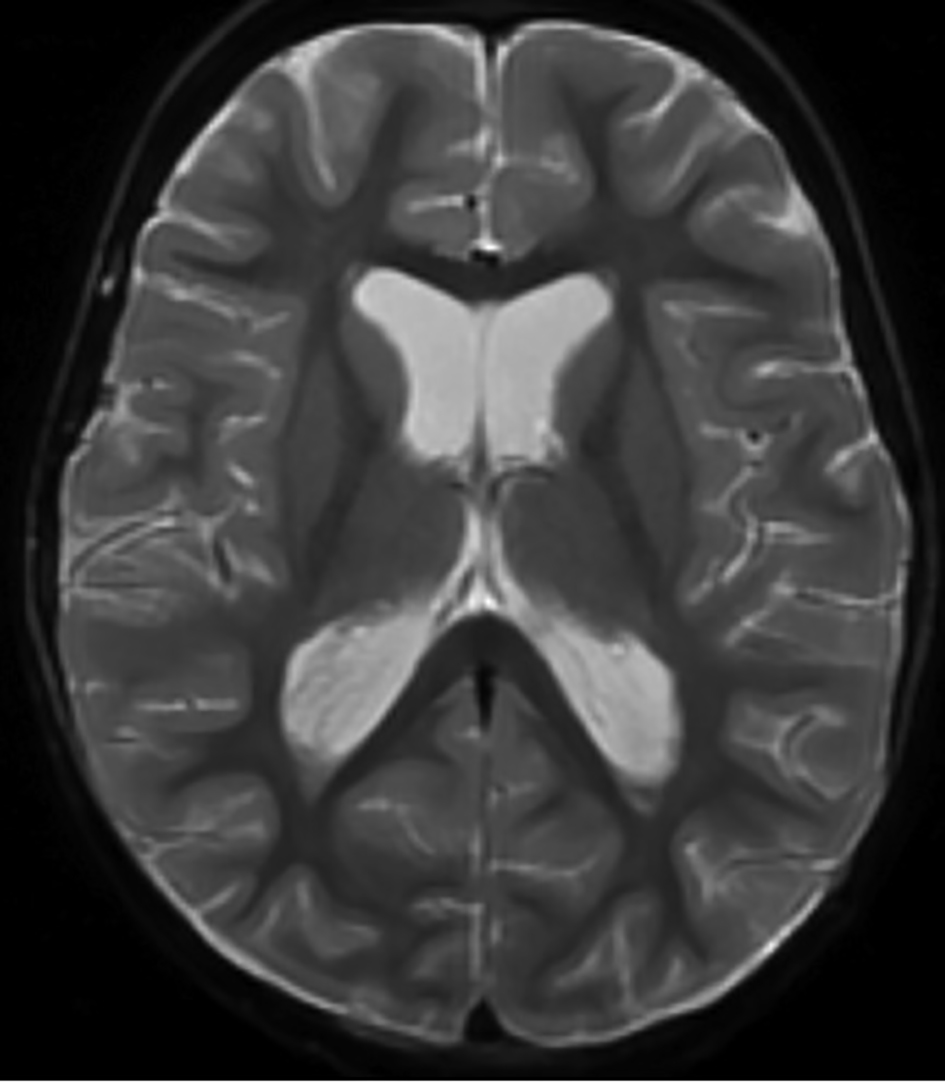 Figure 1. Magnetic resonance imaging of the brain showing intraventricular T2 hypointense signal compatible with intraventricular hemorrhage. Dependent layering is seen within the occipital horns of the lateral ventricles.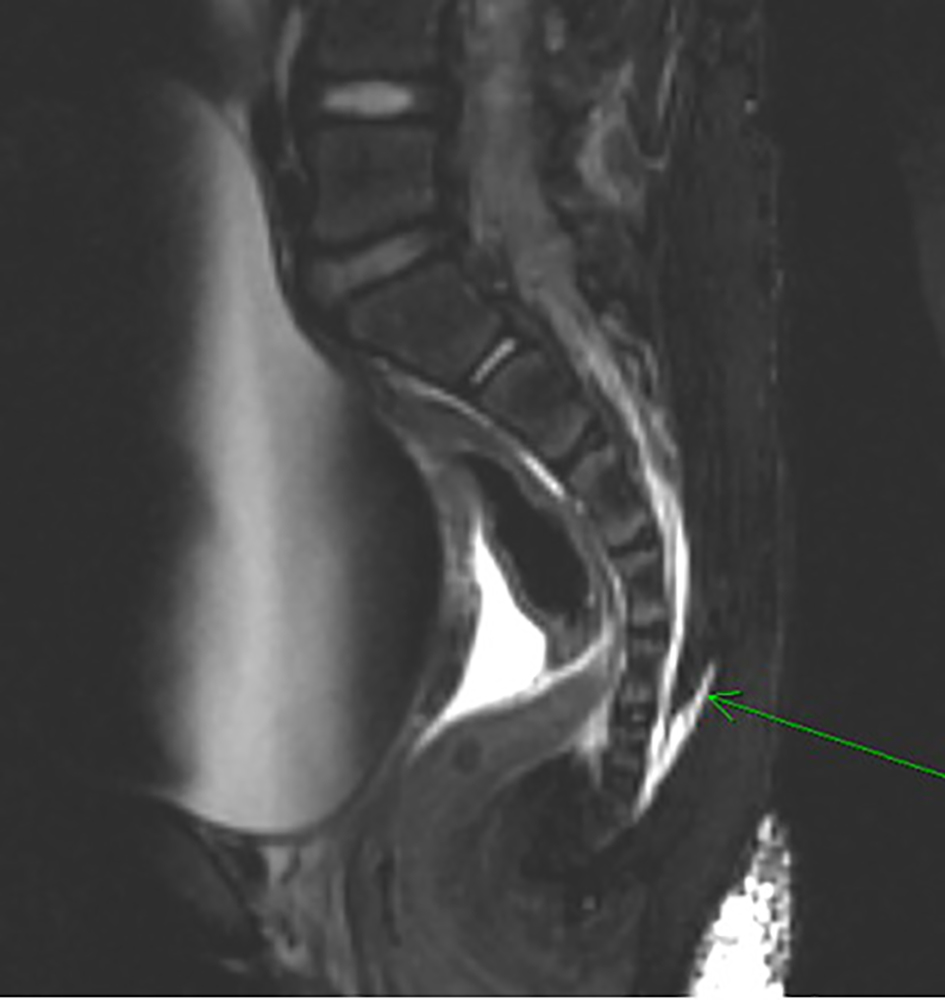 Figure 2. Magnetic resonance imaging (T2-weighted) showing blood filling the caudal aspects of the thecal sac (green arrow). Significant bladder distention is also noted anteriorly.
Table
Table 1. Previous Reports of Hemorrhagic Complications After Lumbar Puncture in Children

Author
Case
Hemorrhagic complication
Procedure
Coagulation disorder
Neurologic deficit, therapies, and outcome
ALL: acute lymphoblastic lymphoma; LP: lumbar puncture; MRI: magnetic resonance imaging; IT: intrathecal.
Hatzipantelis et al [7]
5-year-old boy with ALL
Epidural hematoma
LP
Thrombocytopenia
Headache and lower back pain with paraparesis, decreased sensation of both legs, and urinary retention after LP. Sensation of lower extremities was recovered quickly, whereas motor function of legs improved gradually. Urinary retention followed a slower course of recovery.
Adler et al [9]
5-year-old boy
Epidural hematoma
LP for fever evaluation
None
Pain in the legs and back. MRI revealed epidural blood extending from L4-5 up to L2 with compression of the thecal sac. There was no progression of his neurologic symptoms and no surgical intervention was deemed necessary.
Boran et al [13]
6-year-old boy with non-Hodgkin lymphoma
Fronto-parietal hematoma
LP for IT chemotherapy
None
Right hemiparesis and focal seizures. Neurosurgery team recommended surgical evacuation of the hematoma, but the parents refused. The intracerebral hematoma resolved spontaneously over 6 weeks and the patient's symptoms improved.
Tubbs et al [14]
Preterm infant
Conus medullaris hematoma
LP
None
Spontaneous movement of the lower extremities decreased after LP. Residual neurologic deficit with lower extremity paresis and incontinence of bowel and bladder.
Wirtz et al [15]
12-year-old boy
Spinal subdural hematoma
LP
Thrombocytopenia
Lower back pain, leg weakness, and urinary retention developed after LP. Surgical laminectomy was performed from T11 to L2 with partial evacuation of the hematoma. After surgery, his neurologic condition gradually improved. He was able to walk without support and urinary retention had resolved.