Figures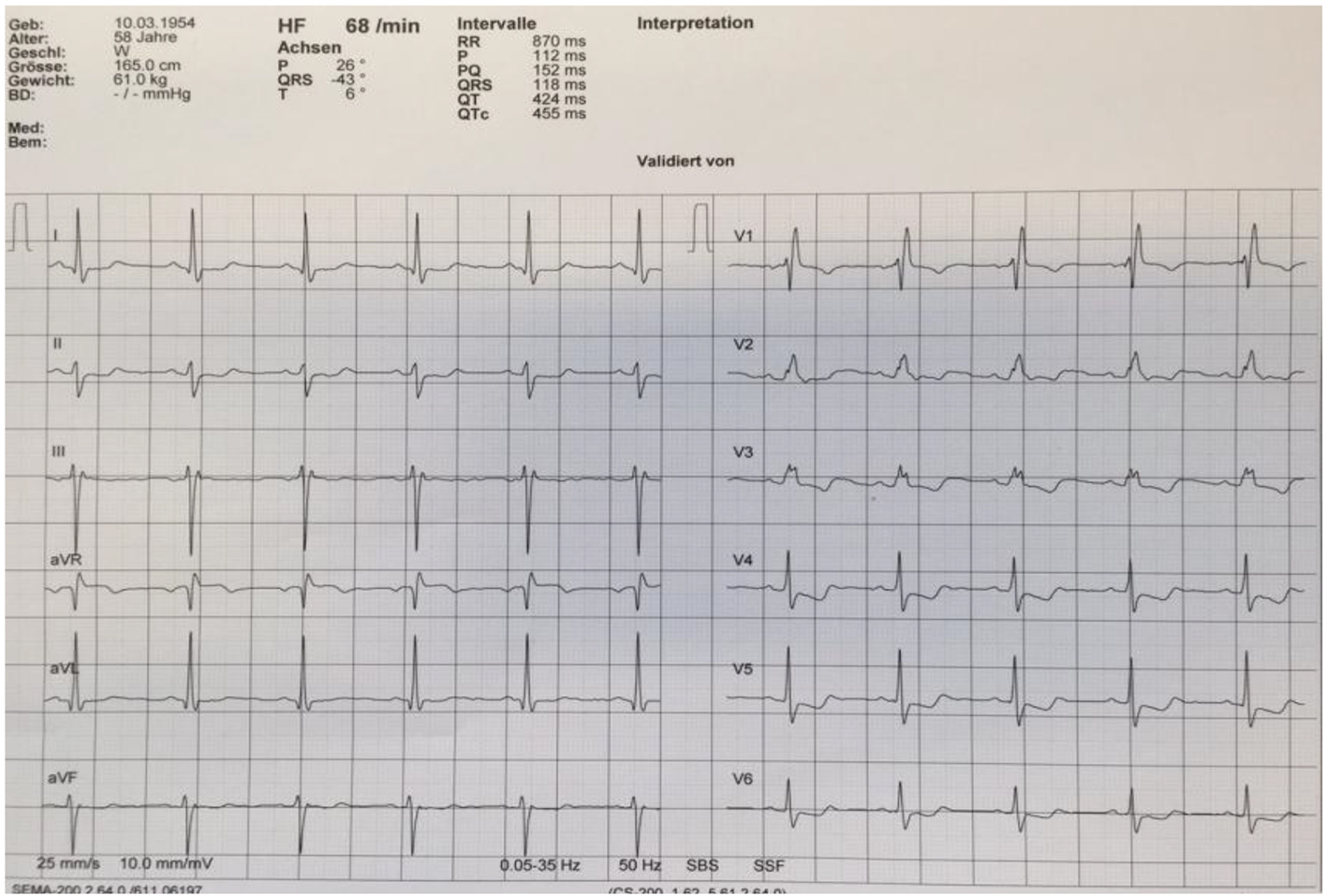 Figure 1. Electrocardiogram reveals a right bundle branch block and left anterior fascicular block, in addition T-wave inversion in leads V3-V5.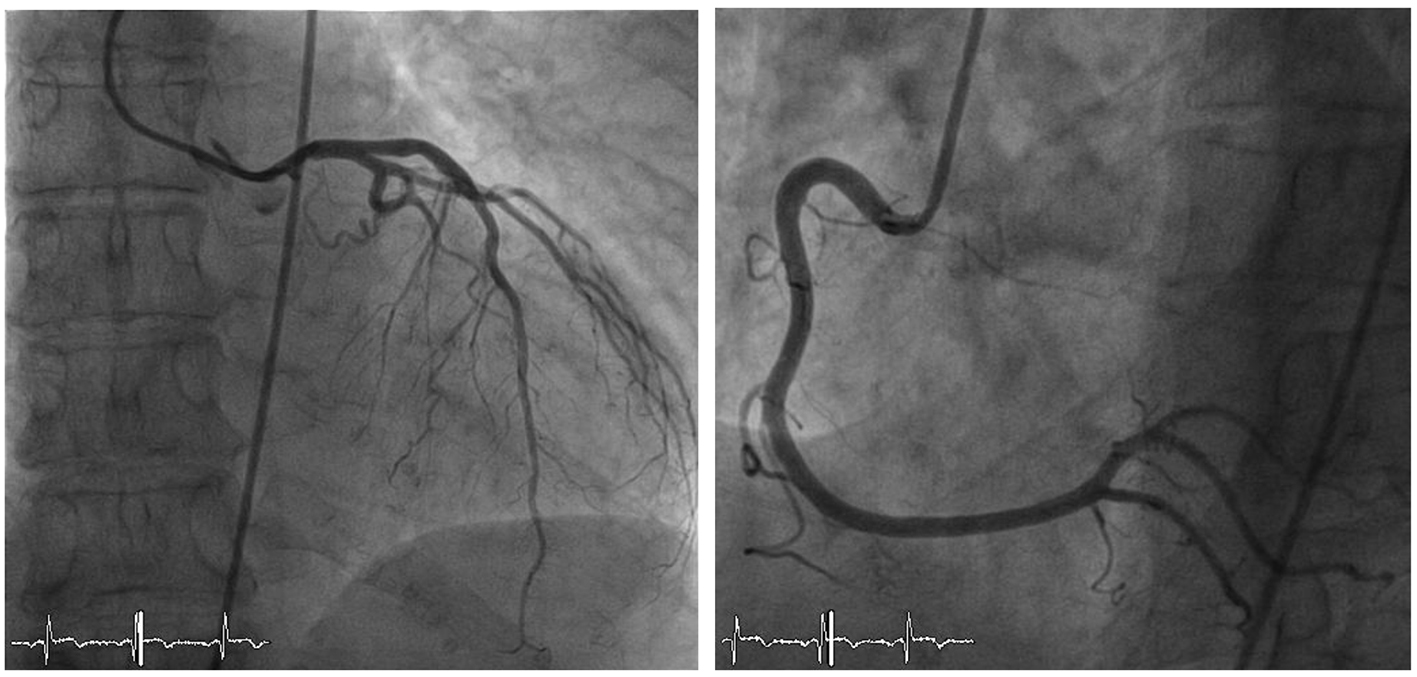 Figure 2. Coronary angiography showing normal left and right coronary arteries.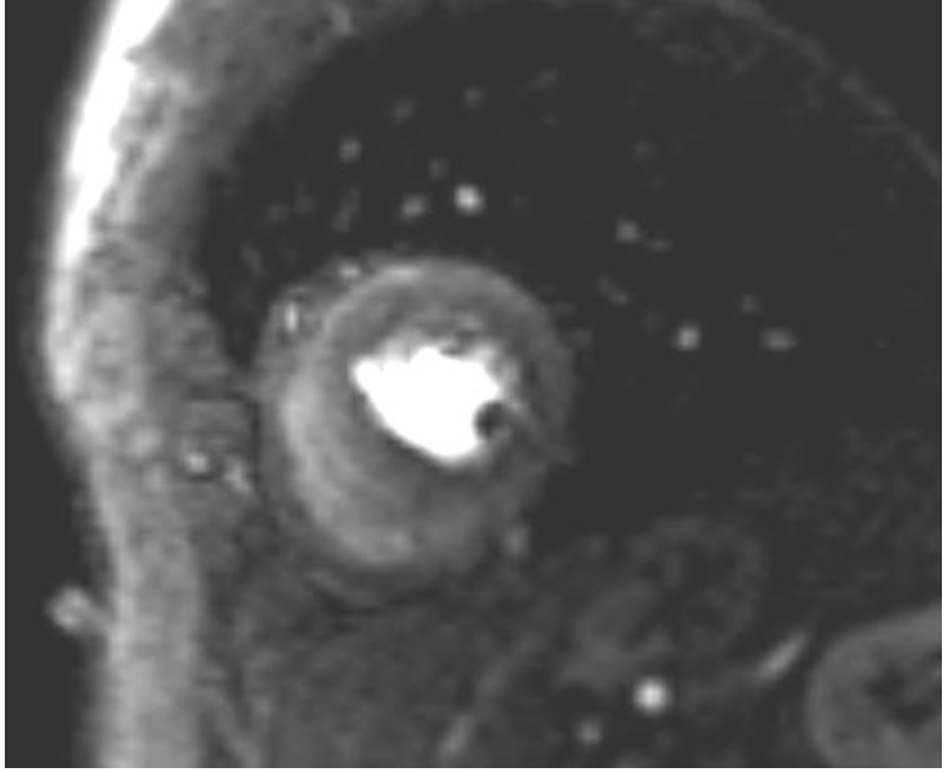 Figure 3. MRI adenosine stress test showing diffuse endocardial perfusion delay.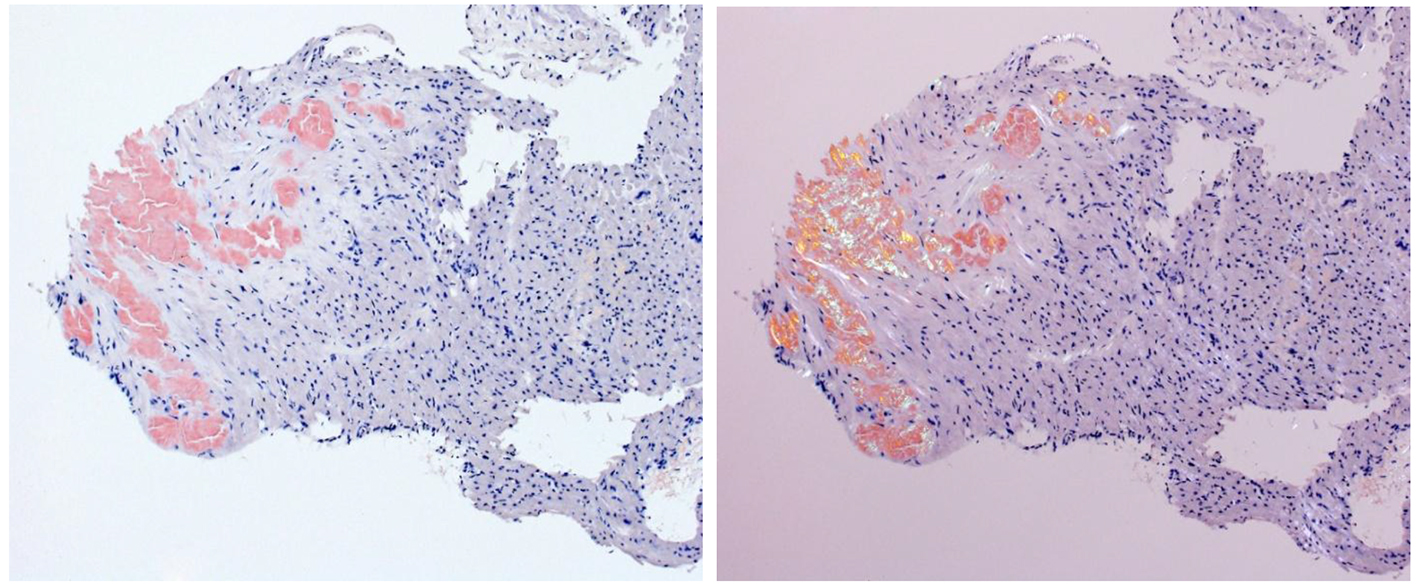 Figure 4. Endomyocardial biopsy: the amyloid deposits turn red in the Congo red staining (left); same cut of Congo red staining in polarized light; abnormal green to yellow birefringence of amyloid deposits (right).

Figure 5. Postmortem endomyocardial histological samples show abundant interstitial, subendocardial (left) and small artery media (right) deposits of amyloid substance.