Figures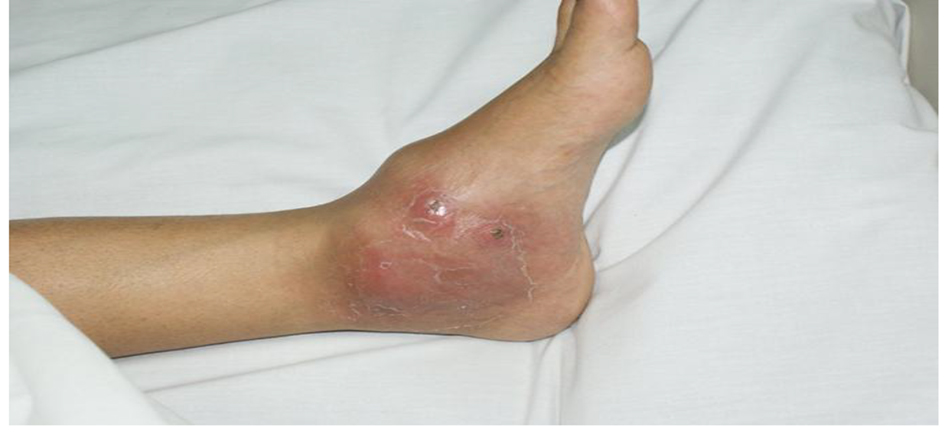 Figure 1. Physical examination of the left ankle joint.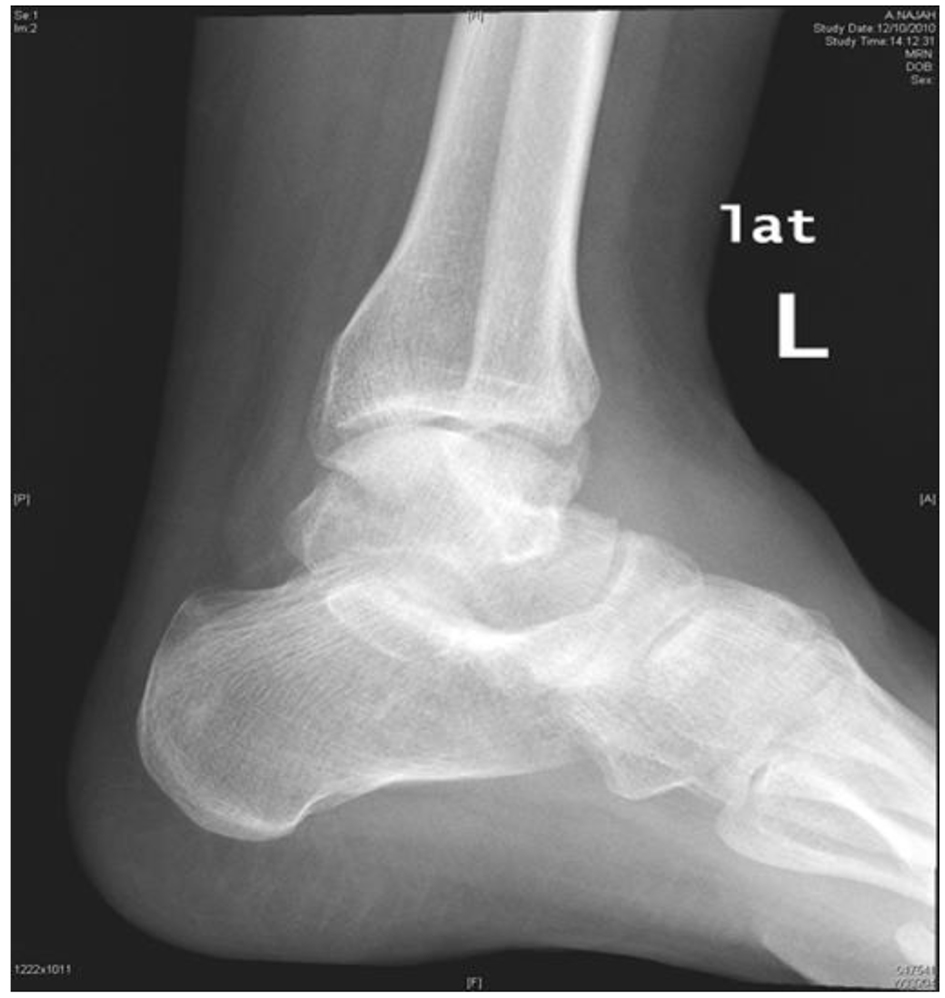 Figure 2. Plain X-ray of left ankle.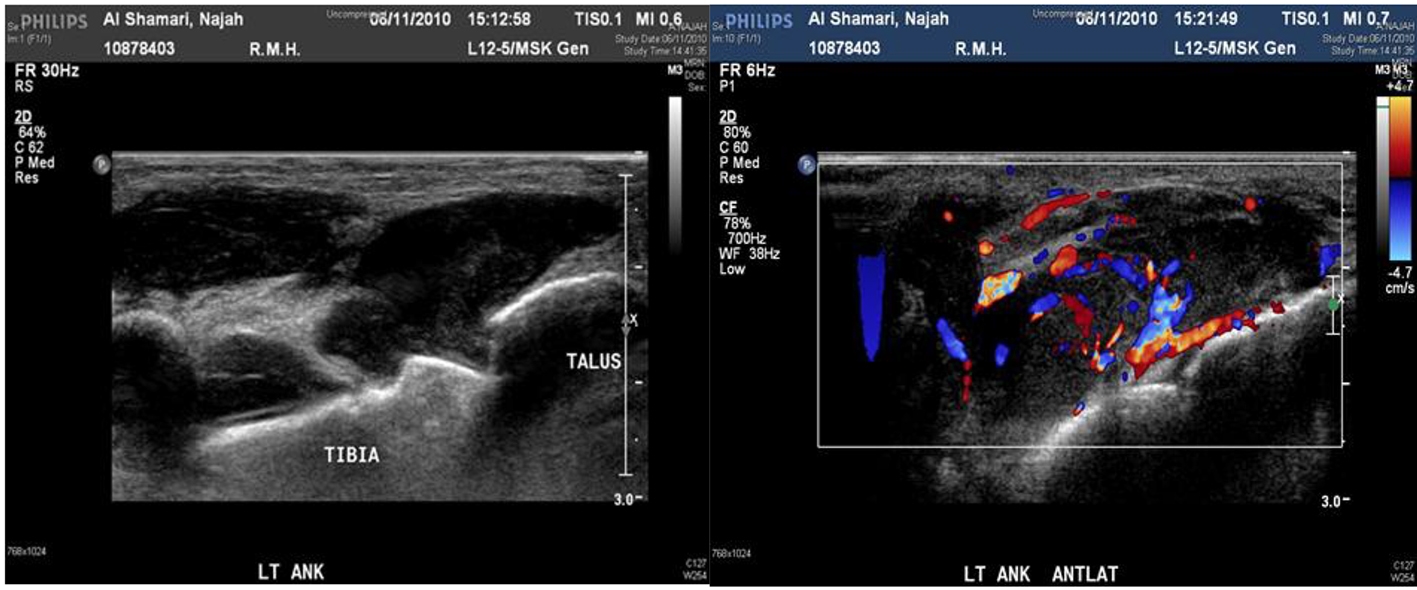 Figure 3. Ultrasound and Doppler ultrasound of left ankle show about 3 × 2.7 × 2 cm collection.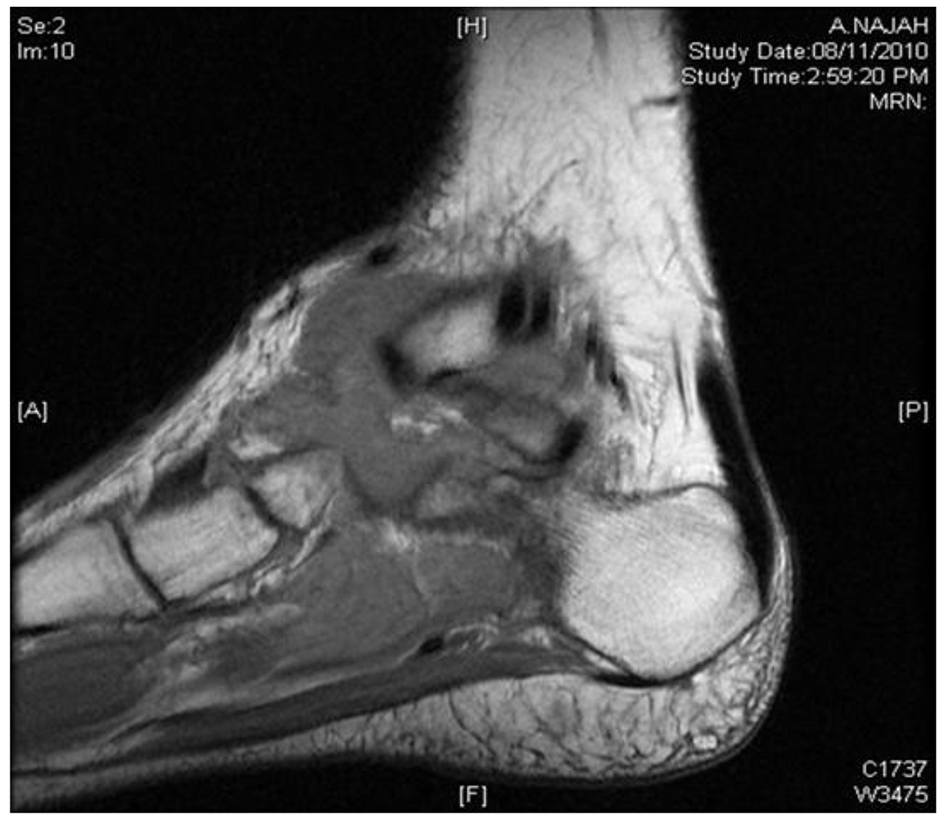 Figure 4. MRI of left ankle shows macrolobulated mass.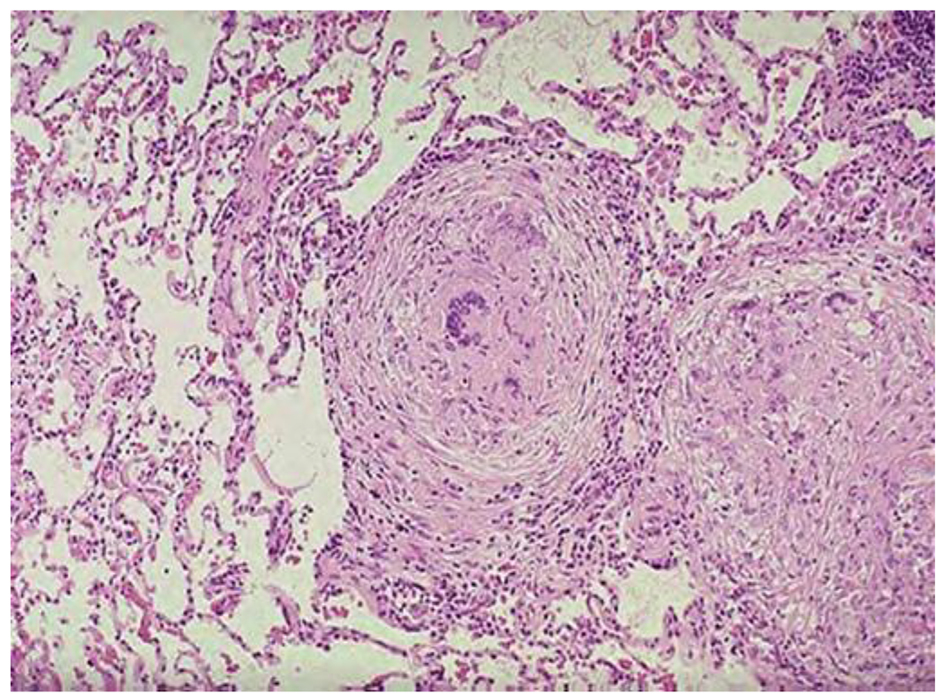 Figure 5. Histopathology shows necrotizing granulomatous.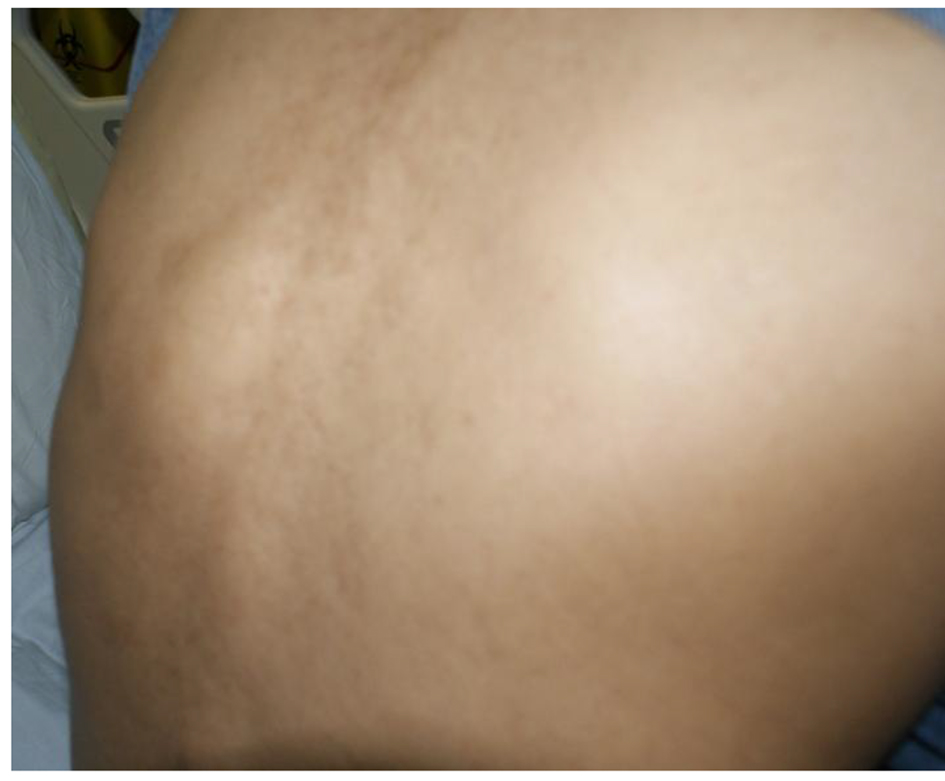 Figure 6. Back lump after 2 months of first-line anti-TB.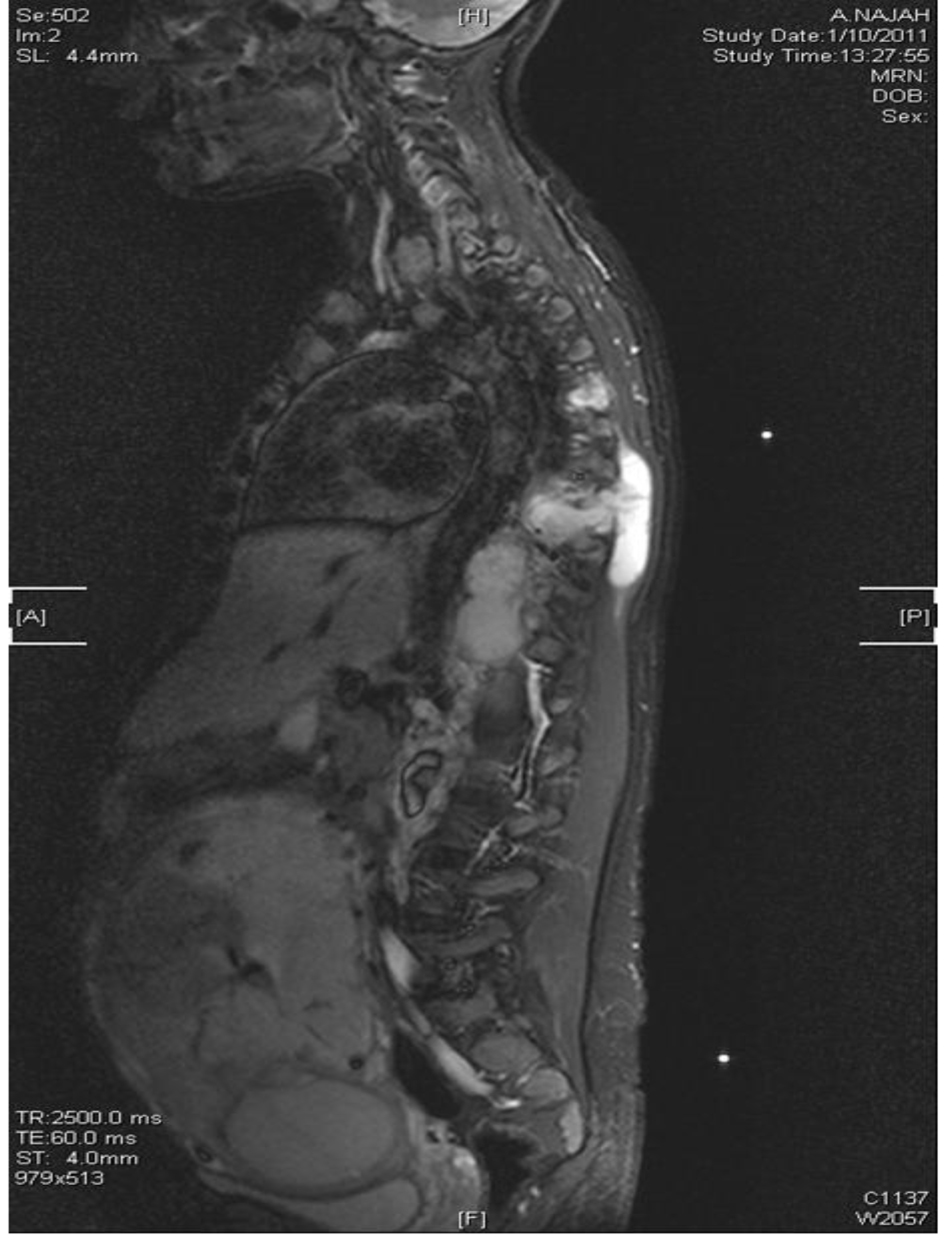 Figure 7. MRI of spine T8-L1 osteomyelitis and paraspinal collection.
Table
Table 1. Anti-TB Susceptibility Result From Two Centers

Available
Agent
Riyadh
London
PAS: para-aminosalicylate.
Yes
Rifampicin
R
R
Yes
Isoniazide
R
R
Yes
Pyrazinamide
R
S
Yes
Ethambutol
R
R
Yes
Streptomycin
S
S
Yes
Amikacin
S
S
Yes
Ciprofloxacin
S
-
Yes
Moxifloxacin
-
S
No
Capreomycin
S
S
Yes
Ethionamide
S
R
No
Kanamycin
S
S
Yes
Linozolid
-
S
Yes
Cycloserin
-
-
No
PAS
-
-