Figures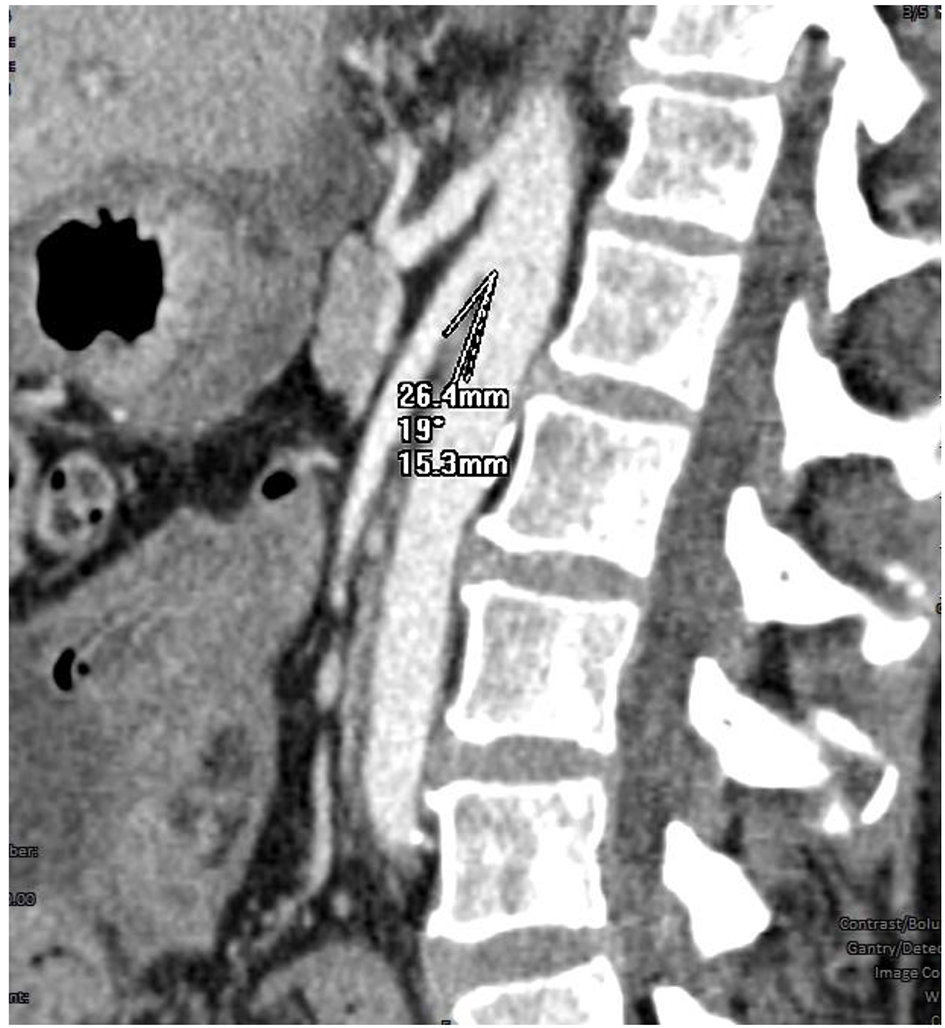 Figure 1. Angle between aorta and superior mesenteric artery measured to 19°.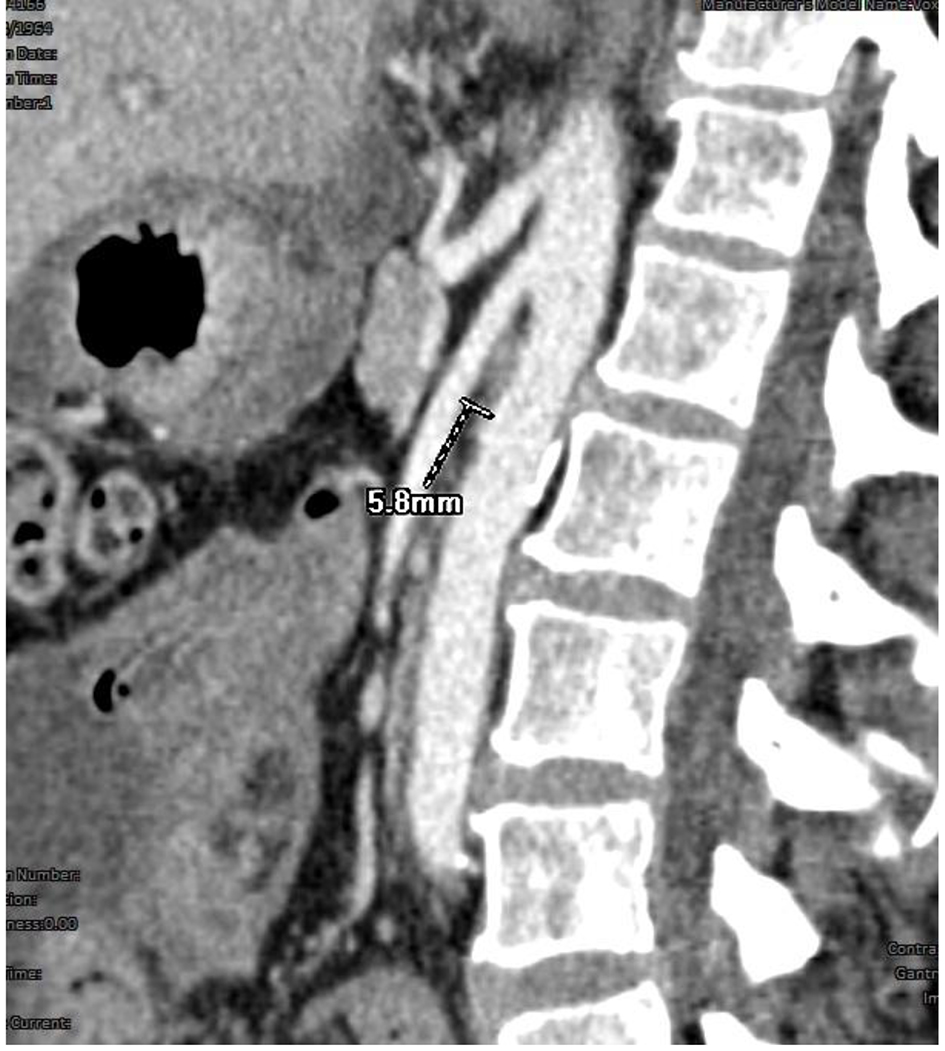 Figure 2. Aorto-SMA distance 5.8 mm.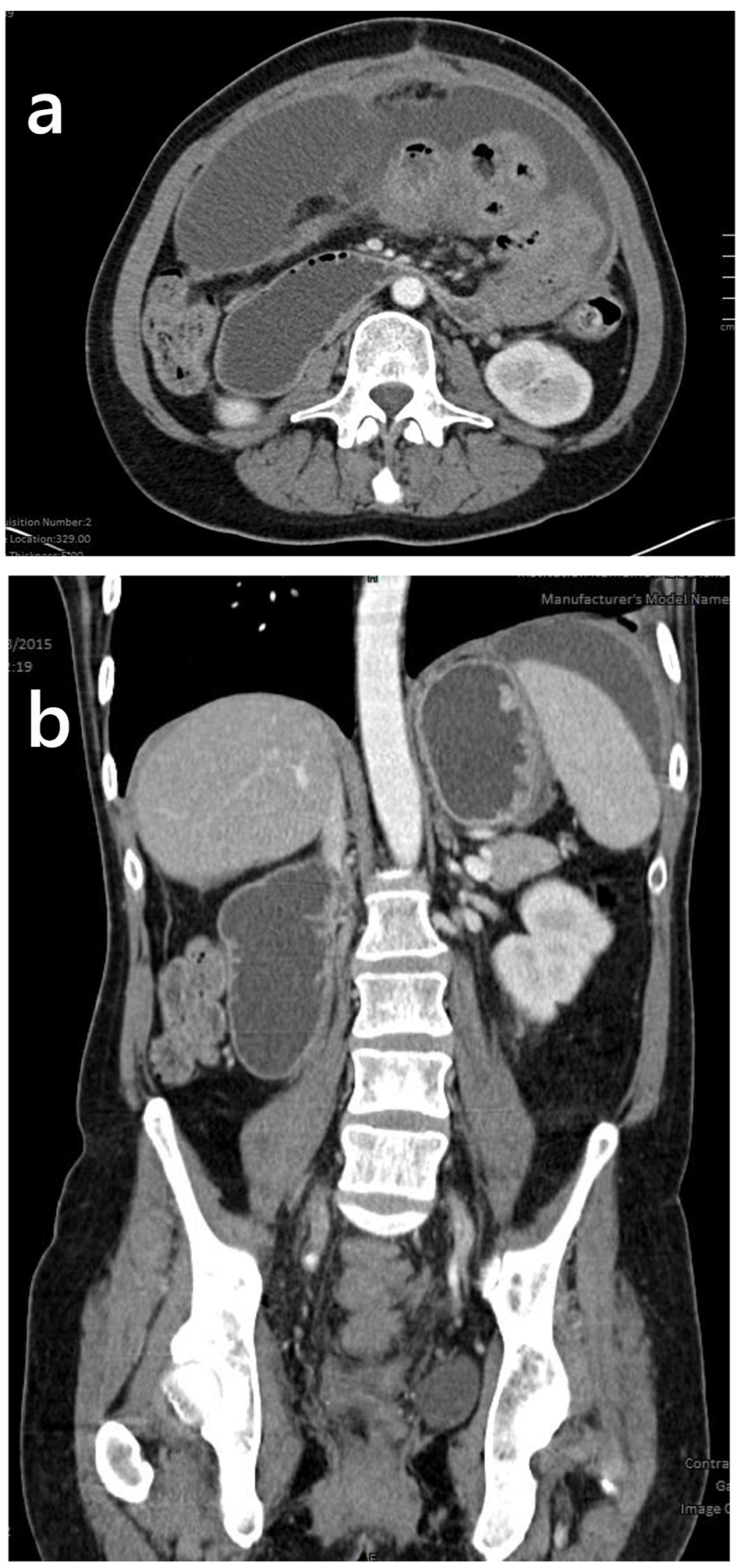 Figure 3. (a) Compressed third part of the duodenum. (b) Dilatation of the stomach, second part of the duodenum and partly visible renal and gonadal veins in a coronal reconstruction of the CT scan.