Figures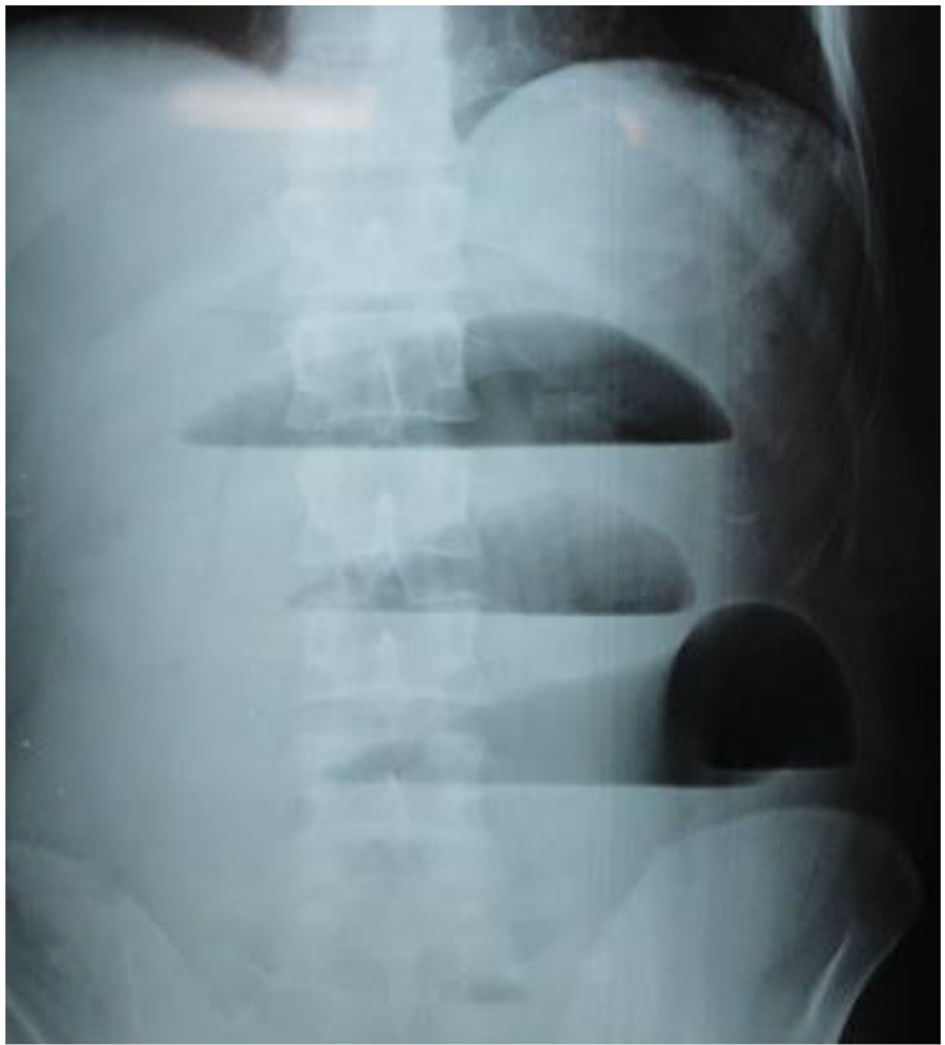 Figure 1. The signs of intestinal obstruction were revealed in conventional abdominal graphs.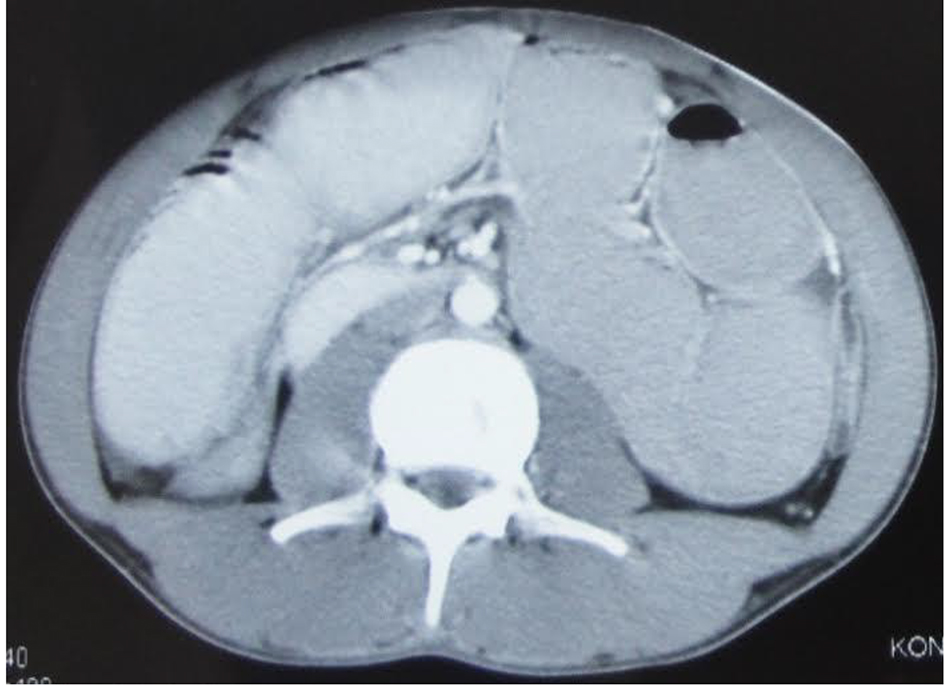 Figure 2. The dilatation of all intestine segments and minimal free fluid in pelvic area were revealed in abdominal CT.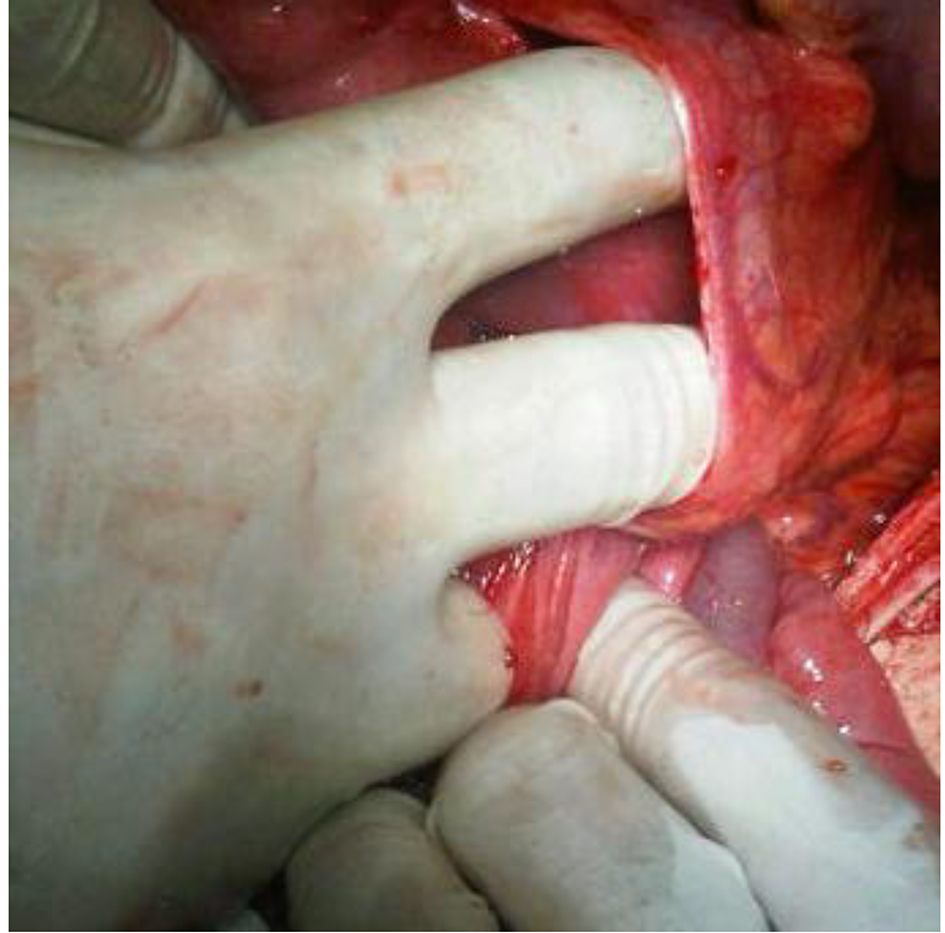 Figure 3. In operation, herniation of the jejunal segments was detected in pouch at left side of the fourth portion of the duodenum.