Figures

Figure 1. Pathological findings of colon (a) and sigmoid (b) cancer in February 2010.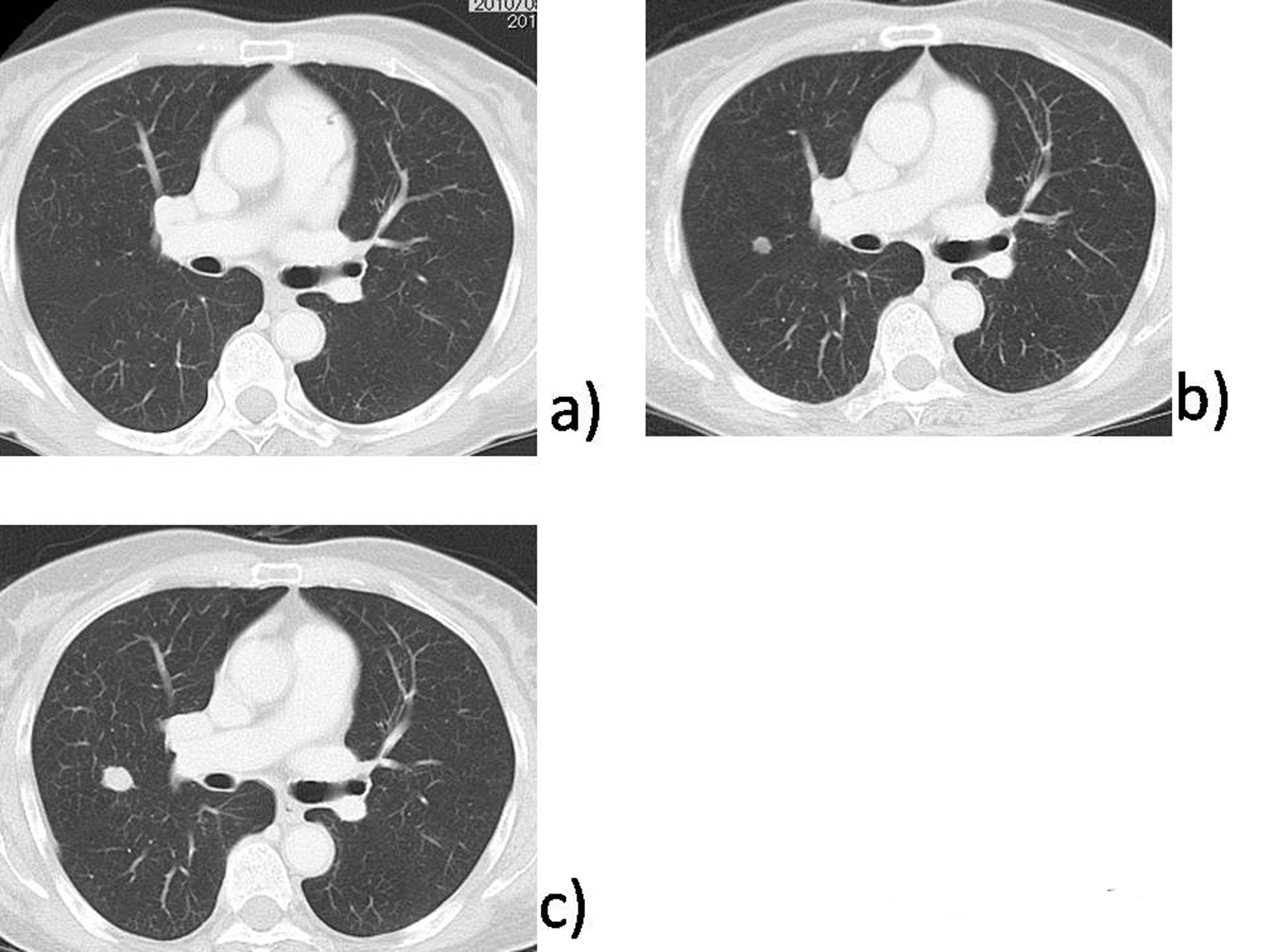 Figure 2. (a) A small granular shadow at S4 in the right lung in August 2010. (b) The granular shadow had grown to a nodular shadow 7 mm in diameter by August 2011. (c) Finally, the nodular shadow had enlarged to 11 mm in diameter by May 2012.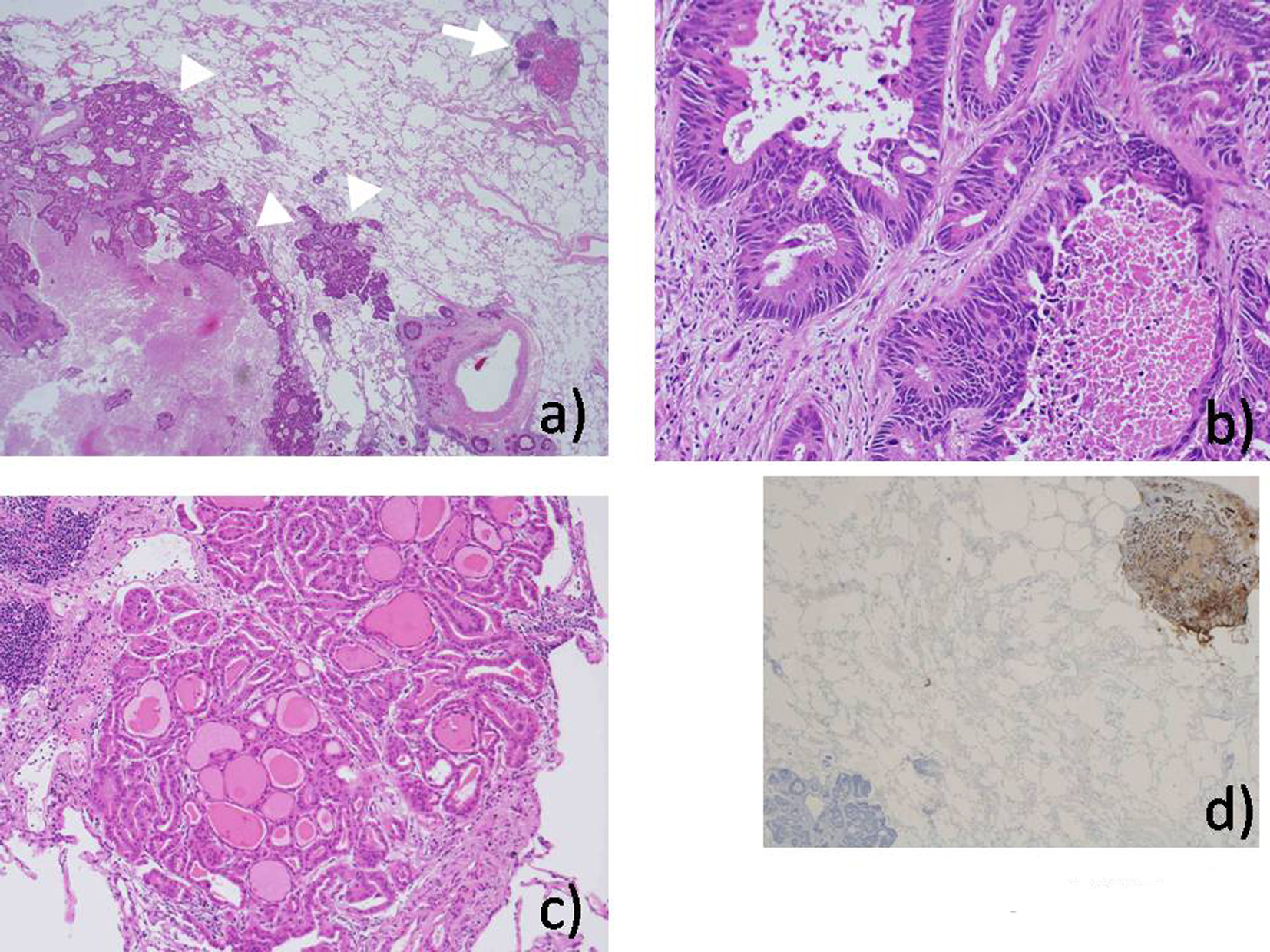 Figure 3. (a) A metastatic intestinal adenocarcinoma (arrow heads) and an unexpected 2 × 2 mm small nest of metastatic thyroid carcinoma (arrow) were revealed in the resected lung. (b) Tub-2 adenocarcinoma was similar to the primary lesion in the colon. The papillary carcinoma was similar to the second primary thyroid carcinoma (c), and positive for thyroglobulin (d).

Figure 4. (a, b) Pathological findings of the second primary thyroid cancer in September 2012.