Figures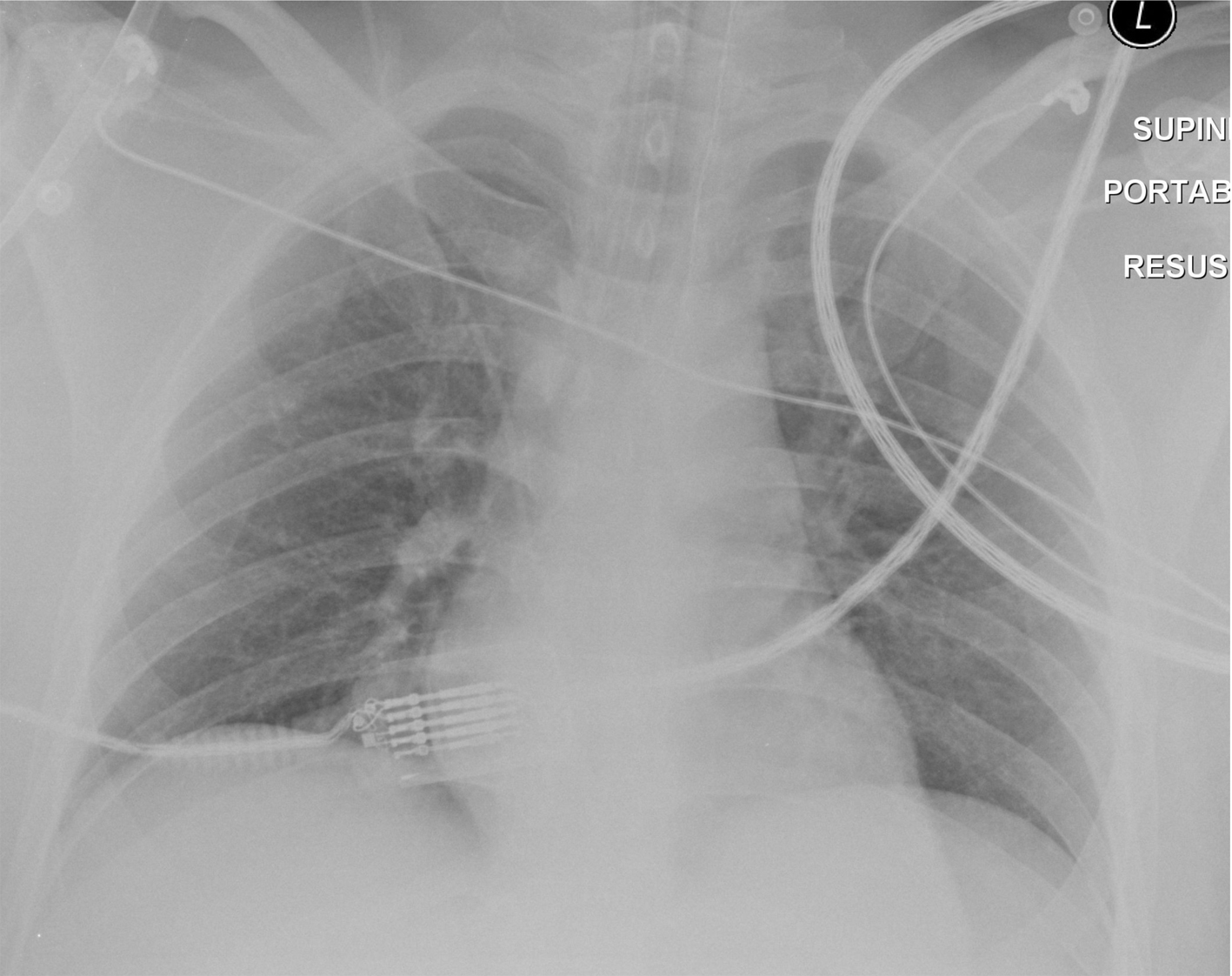 Figure 1. A rotated supine chest radiograph on admission demonstrates clear lungs and pleural spaces.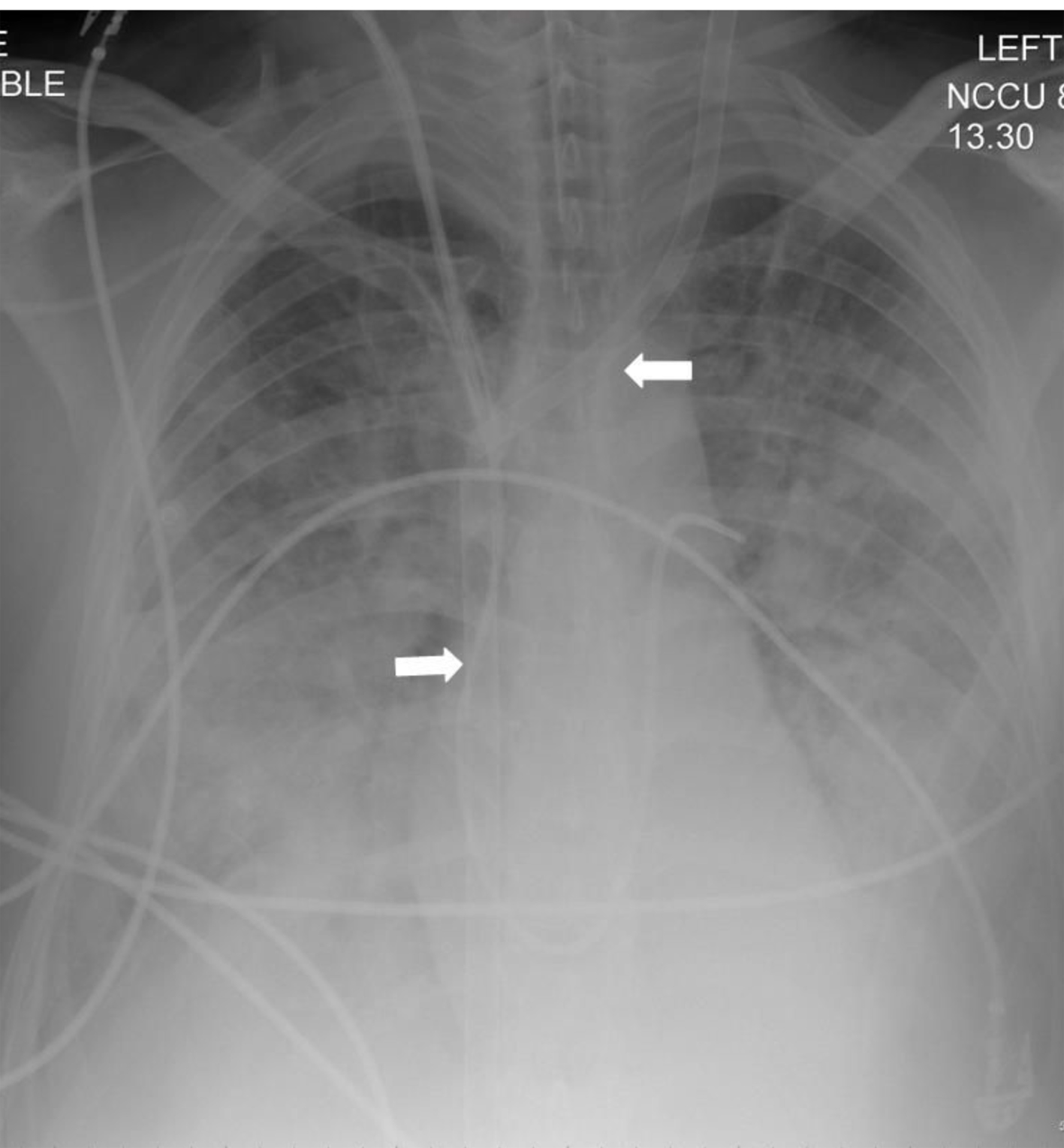 Figure 2. Supine chest radiograph over the next 12 h showed progressive worsening in the bilateral alveolar opacification predominantly involving the mid- and lower zones and development of small to moderate pleural effusions. Note the presence of the veno-venous ECMO cannulae (block arrows). Despite the lack of recirculation of oxygenated blood the IVC cannula was withdrawn by 5 cm.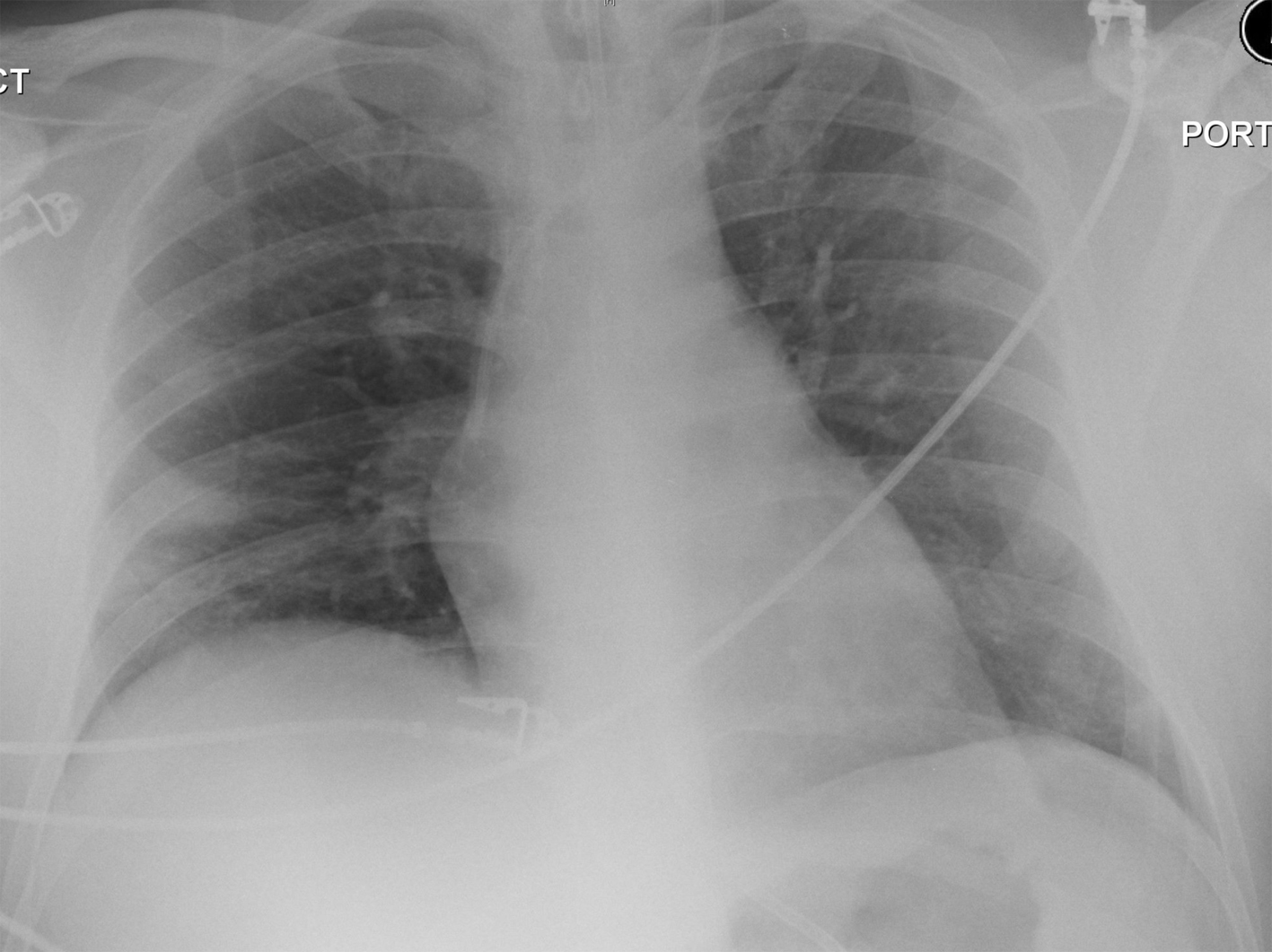 Figure 3. Allowing for the rotation, the AP chest radiograph post decannulation demonstrates complete resolution of the parenchymal opacification and pleural effusions.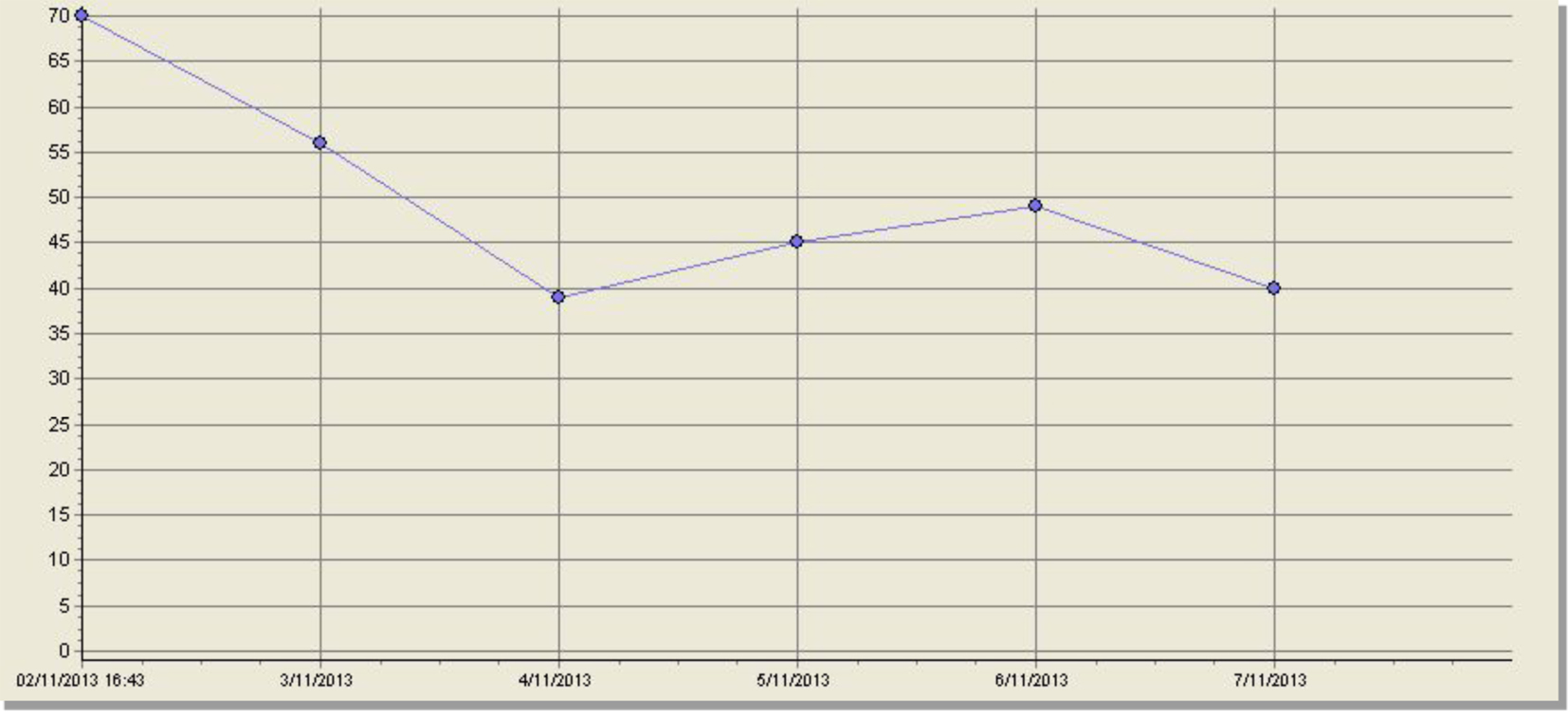 Figure 4. Oxygenator output: x-axis: days on ECMO; y-axis: PO2 of blood post oxygenator.