Figures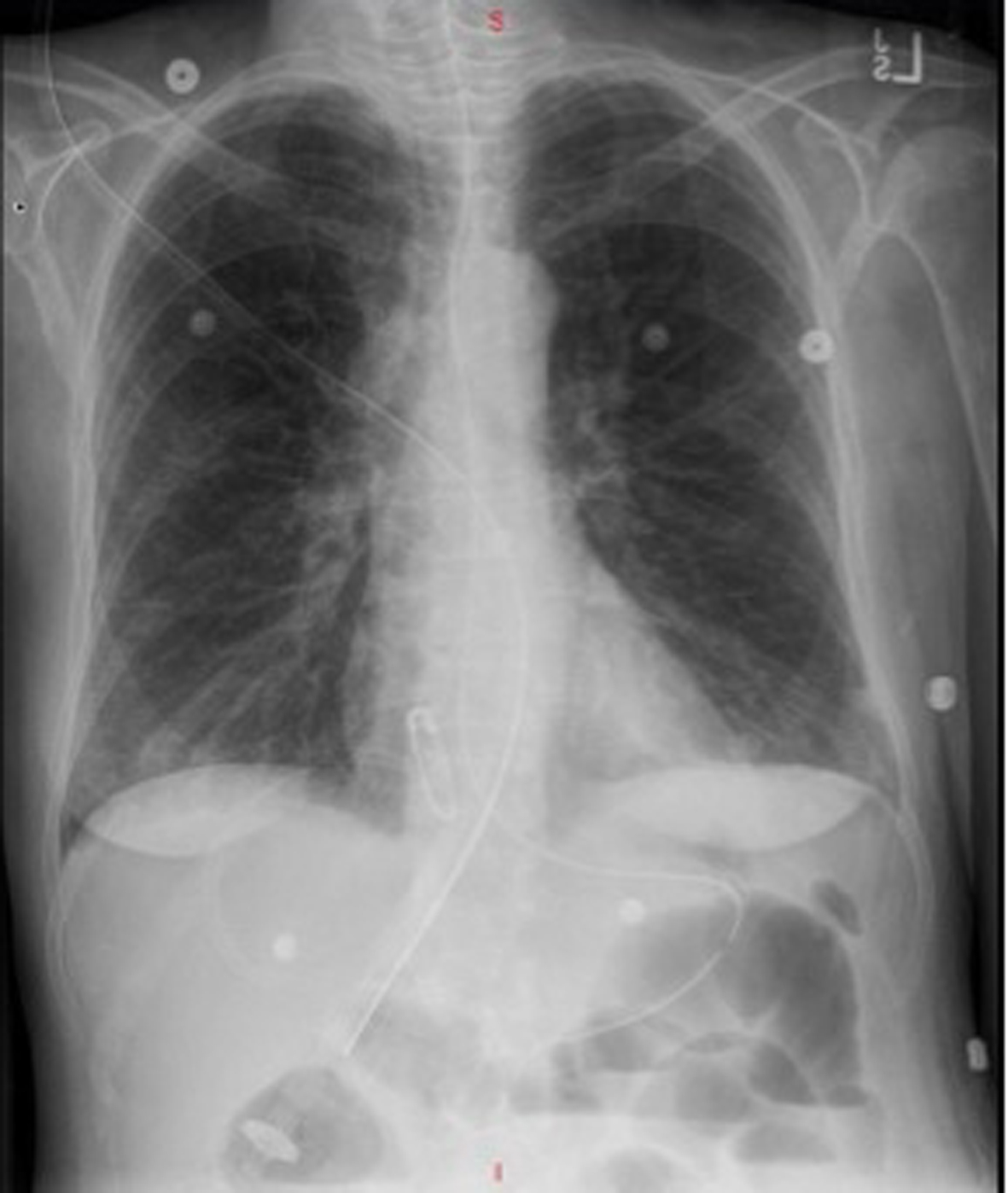 Figure 1. Posterior/anterior (PA) chest X-ray on day of admission showing no acute disease and normal pulmonary vascularity.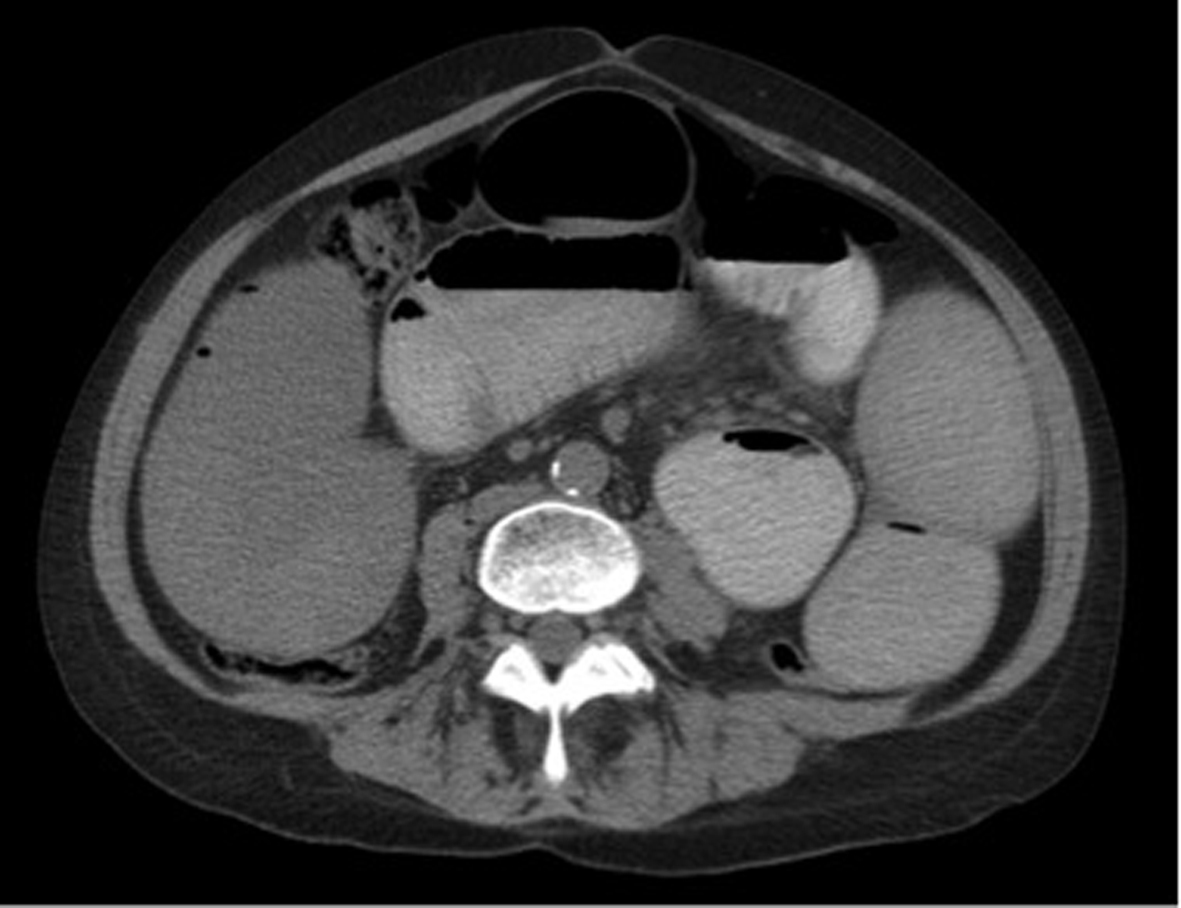 Figure 2. CT of abdomen and pelvis without contrast showing multiple dilated loops of small bowel throughout the abdomen with compression of the loops comparable with a high-grade small bowel obstruction.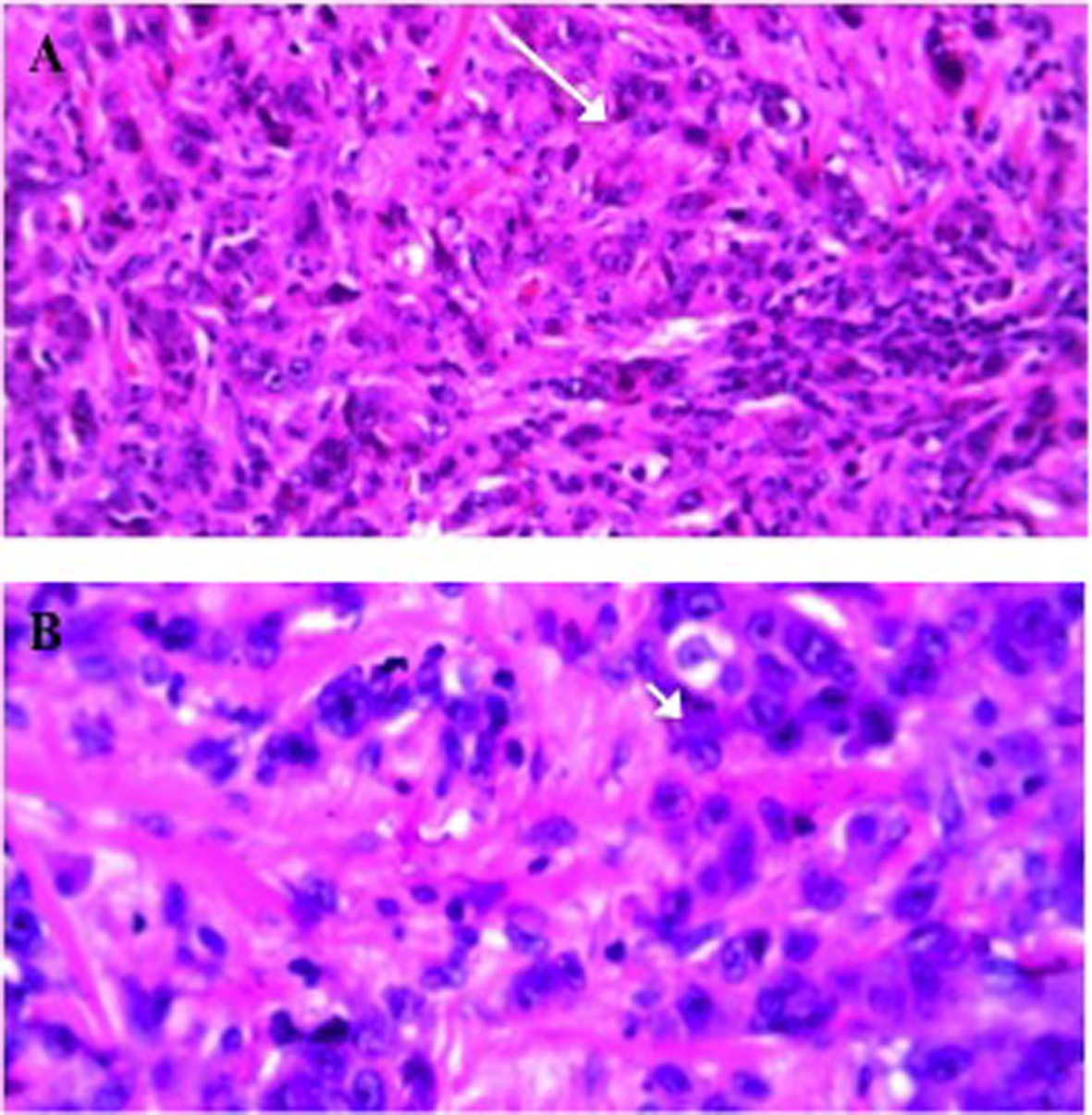 Figure 3. (A) H&E stain of invasive carcinoma into the small bowel submucosa with atypical mitosis (arrow). (B) H&E stain of the small bowel demonstrating undifferentiated adenocarcinoma with glandular formation (arrow head).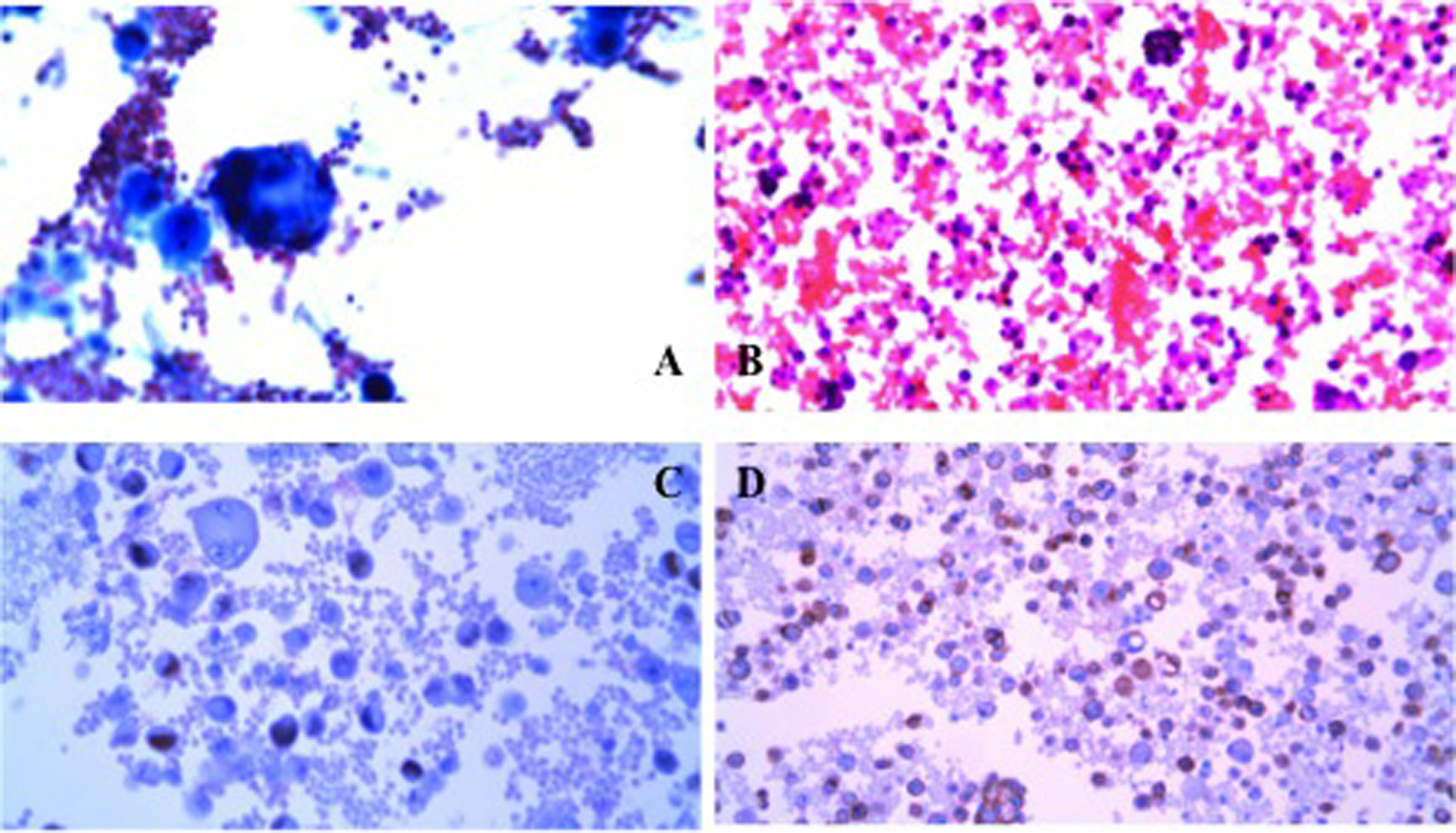 Figure 4. (A) Pericardial fluid aspiration showing glandular structures. (B) Tumor cells within the pericardial fluid aspirate. (C) Immunohistochemical stain positive for TTF-1 (lung and thyroid cancer marker). (D) Immunohistochemical stain positive for MOC-31 (adenocarcinoma marker).