Figures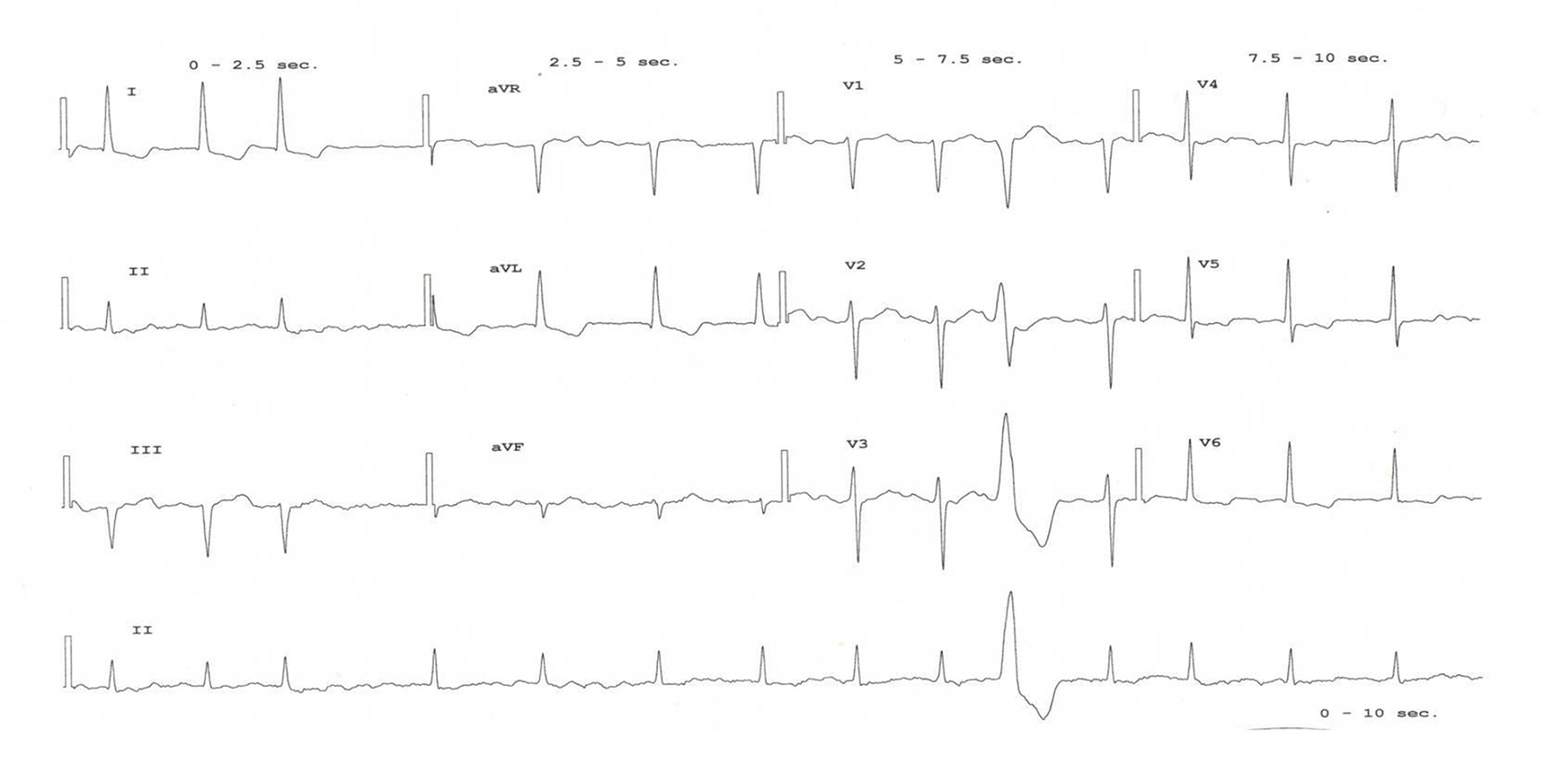 Figure 1. The ECG recorded on admission, showing the known permanent atrial fibrillation of the patient, without signs of cardiac ischemia.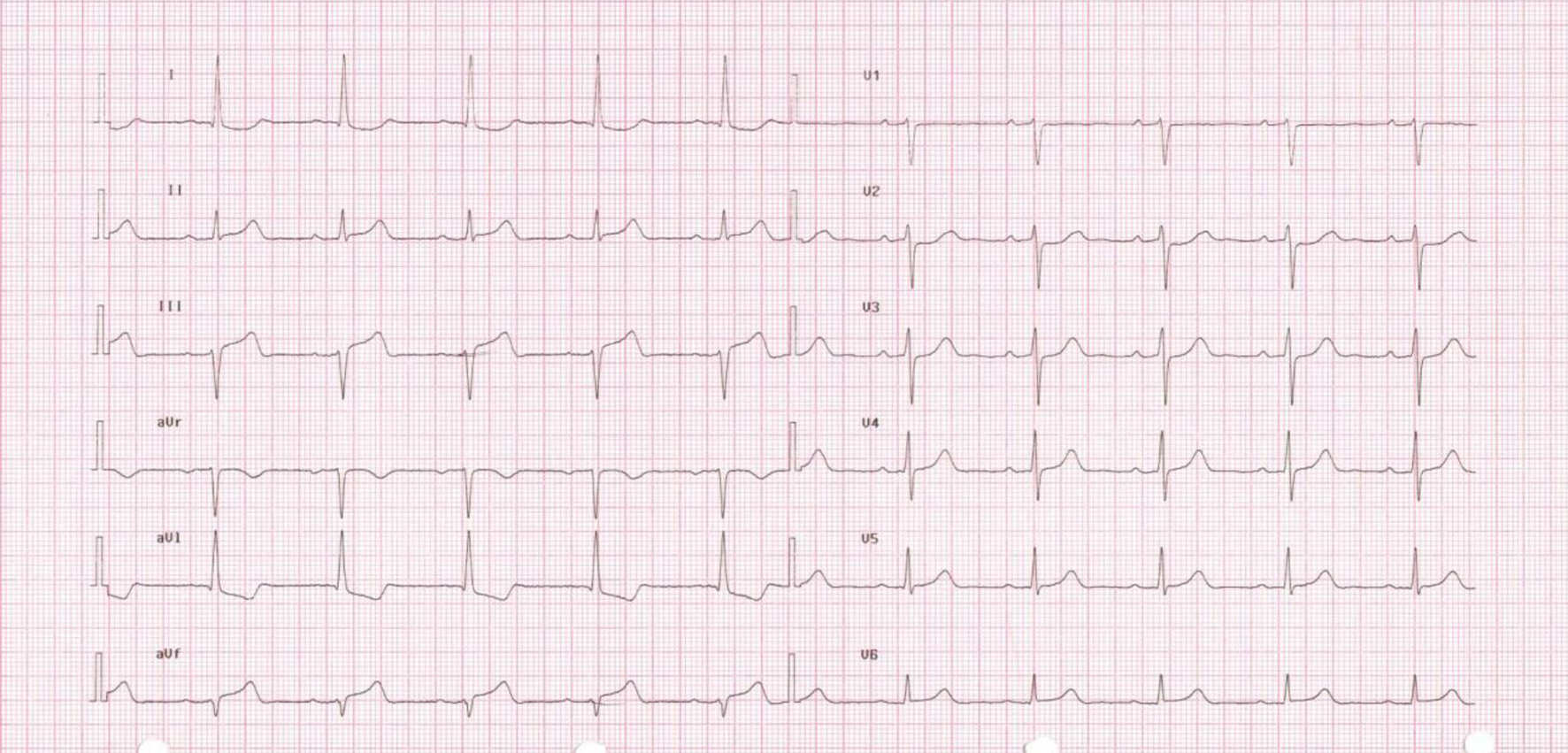 Figure 2. ECG showing ST-elevation in DII, DIII and aVF (7:35 am).

Figure 3. ECG showing the resolution of the ST-elevation performed after 1 h (8:38 am).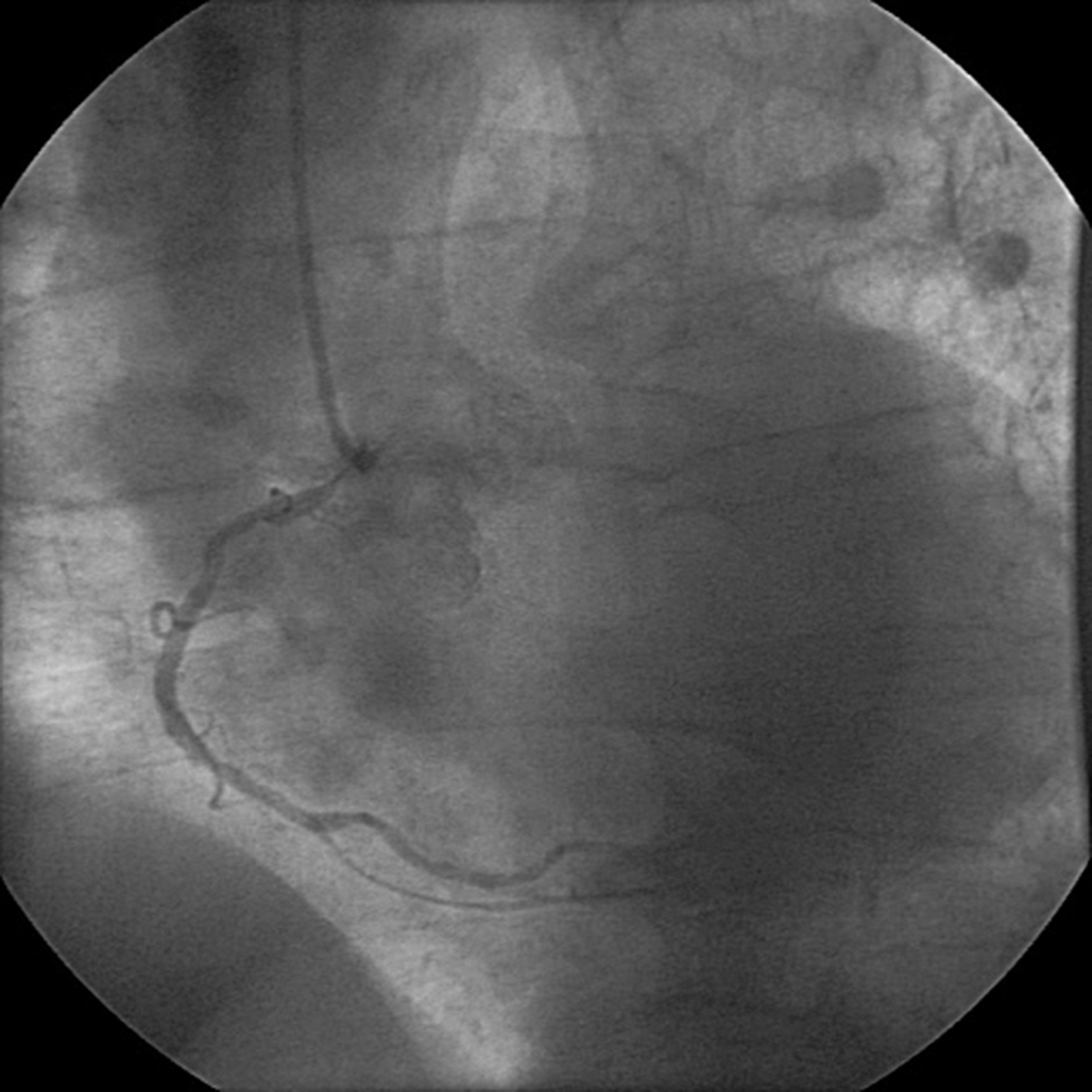 Figure 4. Coronary angiography showing sub-occlusive stenosis at the ostium of the right coronary artery.