Figures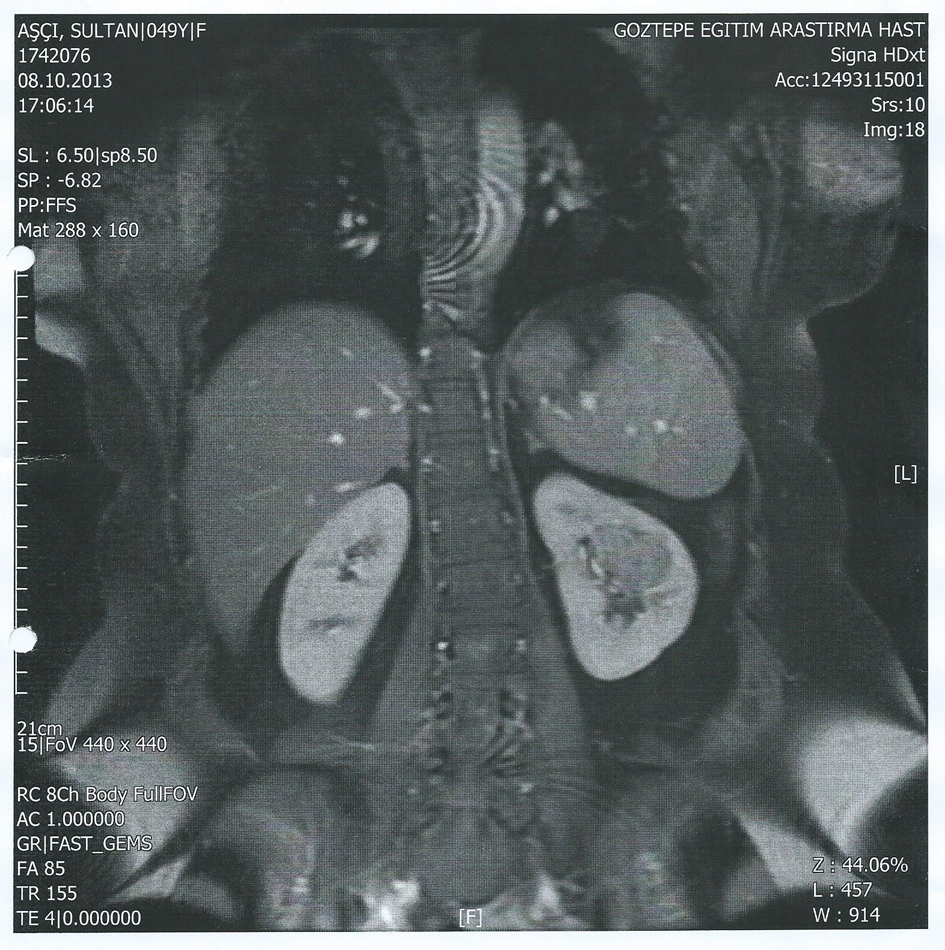 Figure 1. On coronal plane, on the contrasted, fat-saturated T1 images, 26 × 44 mm lobule contoured mass was seen.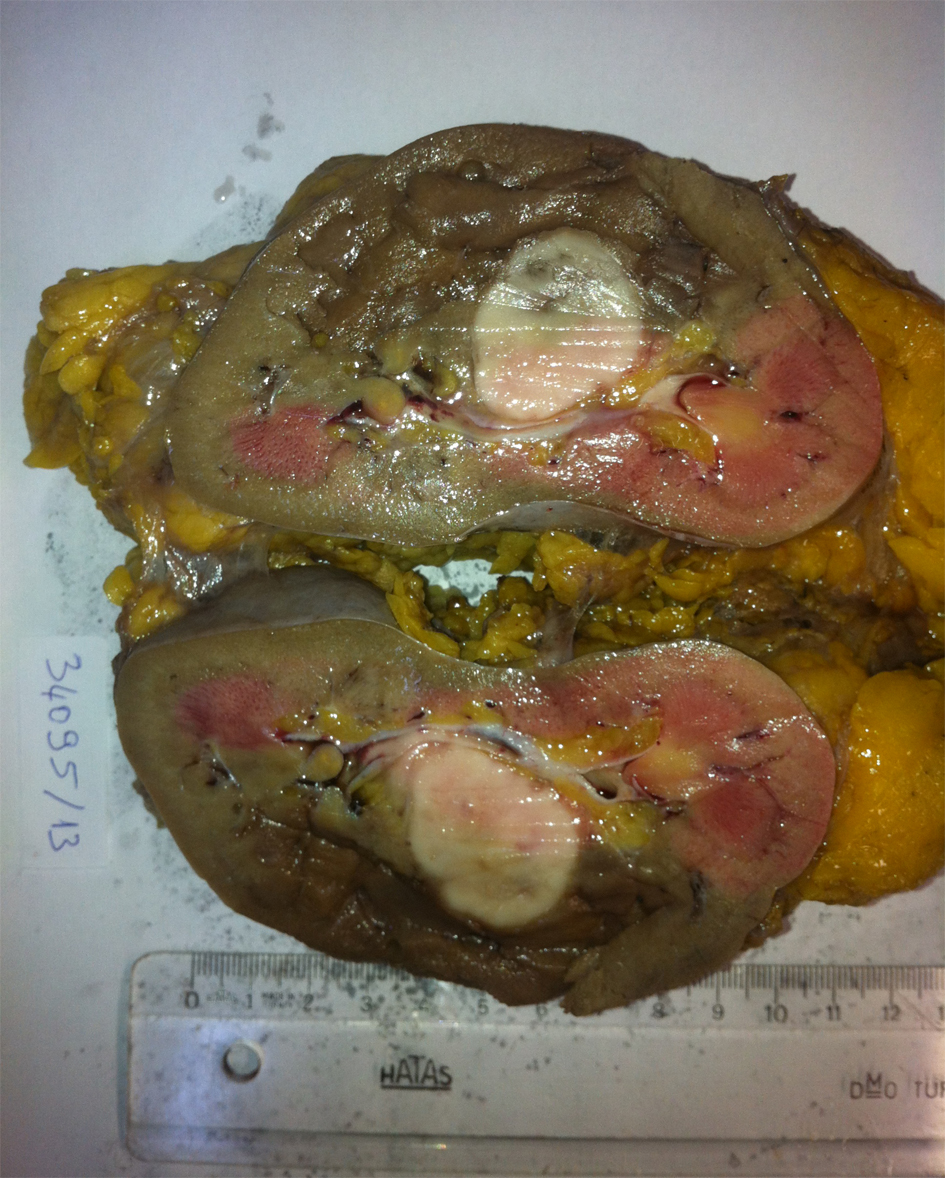 Figure 2. On cut surface 3.5 × 3.3 × 3 cm of white-tan colored, well defined, solitary solid mass was seen in the middle zone of kidney adjacent to pelvis.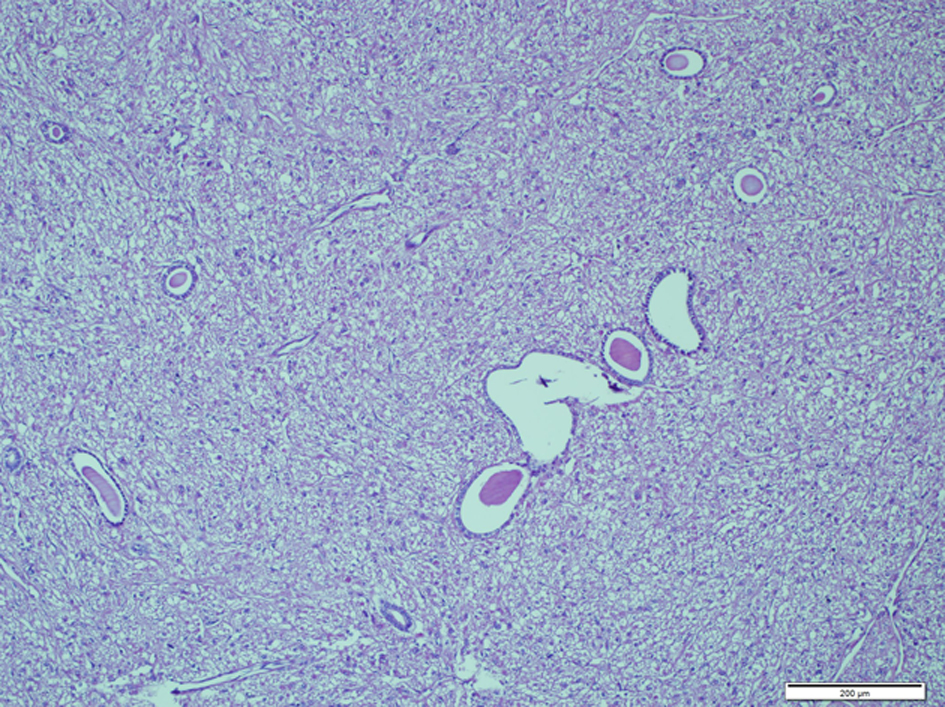 Figure 3. Small number of normal appearing tubules with round lumina which scattered throughout the spindle cell component (H&E × 100).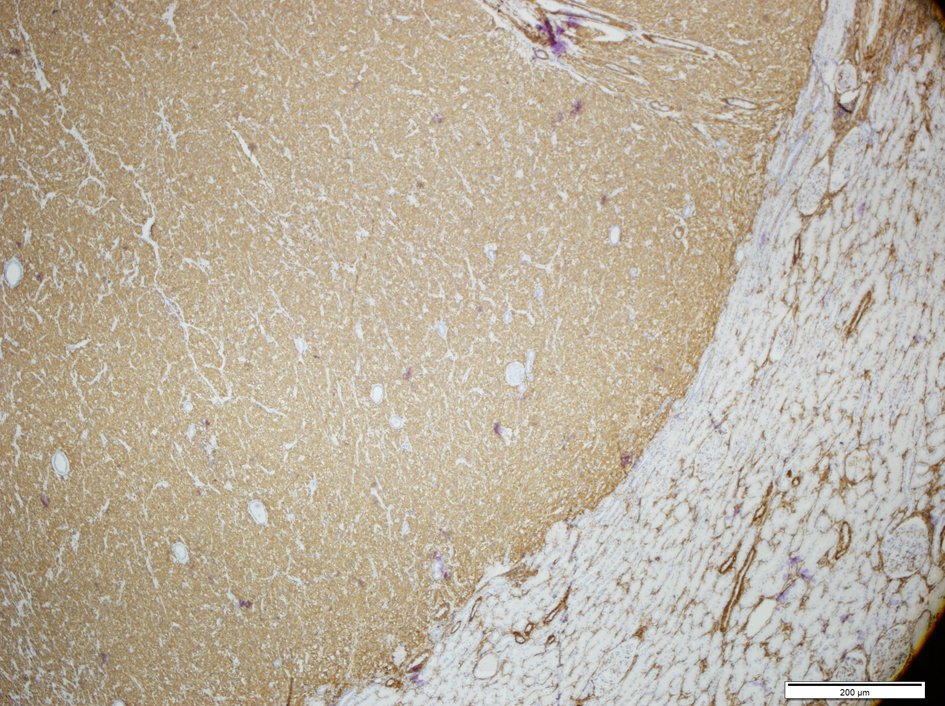 Figure 4. Smooth muscle marker was strongly positive in the stroma of MESTK.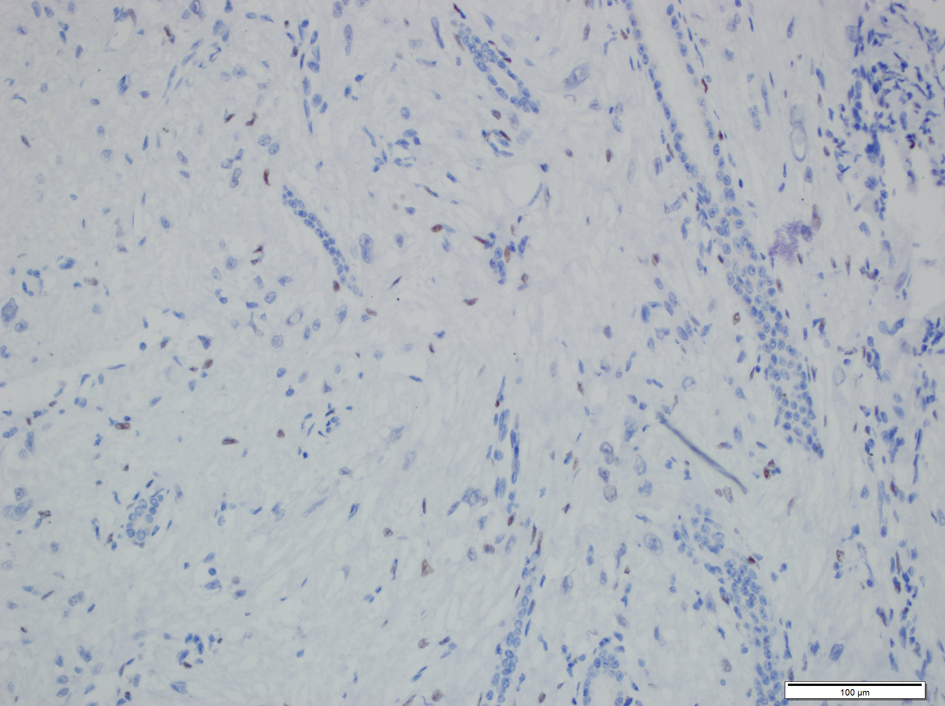 Figure 5. Progesterone receptors were seen in the nuclei of the stromal cells of MESTK.