Figures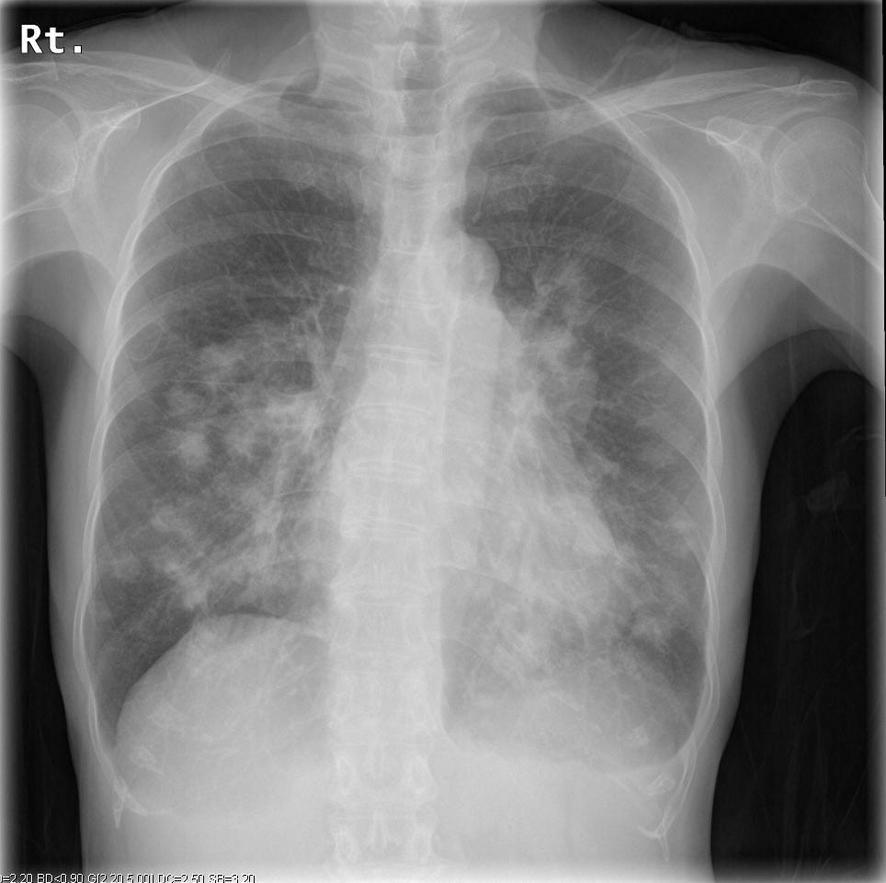 Figure 1. Chest radiograph on admission showing consolidation of the bilateral lungs.

Figure 2. Chest computed tomography scan showing multiple patchy consolidation and nodules in both lungs.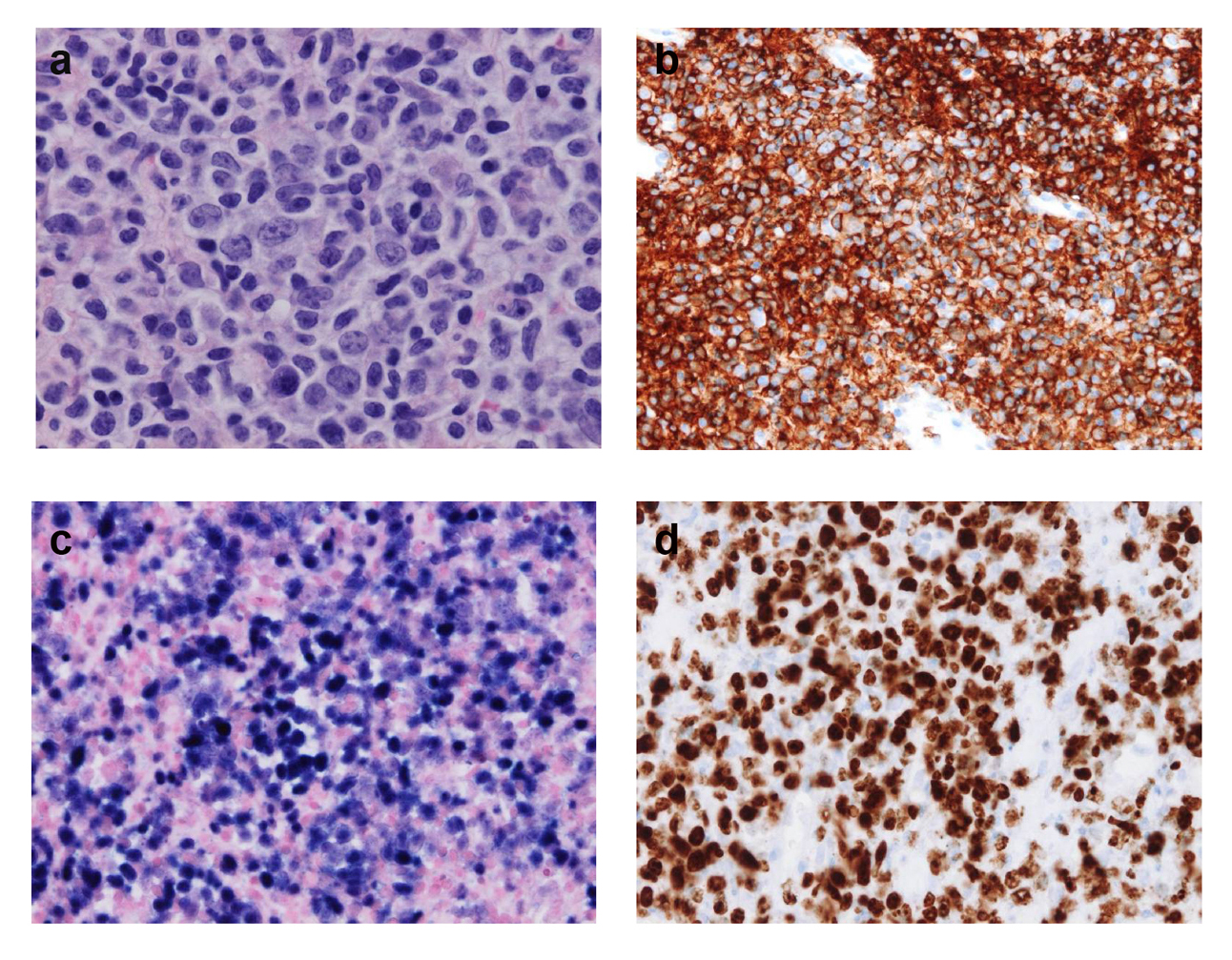 Figure 3. Lung biopsy. (a) Hematoxylin-eosin (HE) stain (× 40) shows large, blastic, atypical lymphoid cells. (b) Most cells are strongly stained for CD20. (c) Epstein-Barr virus (EBV)-encoded RNA in situ hybridization shows the presence of EBV in lymphoid cells. (d) Nuclear Ki-67 staining shows a high Ki-67 labeling index (over 80%).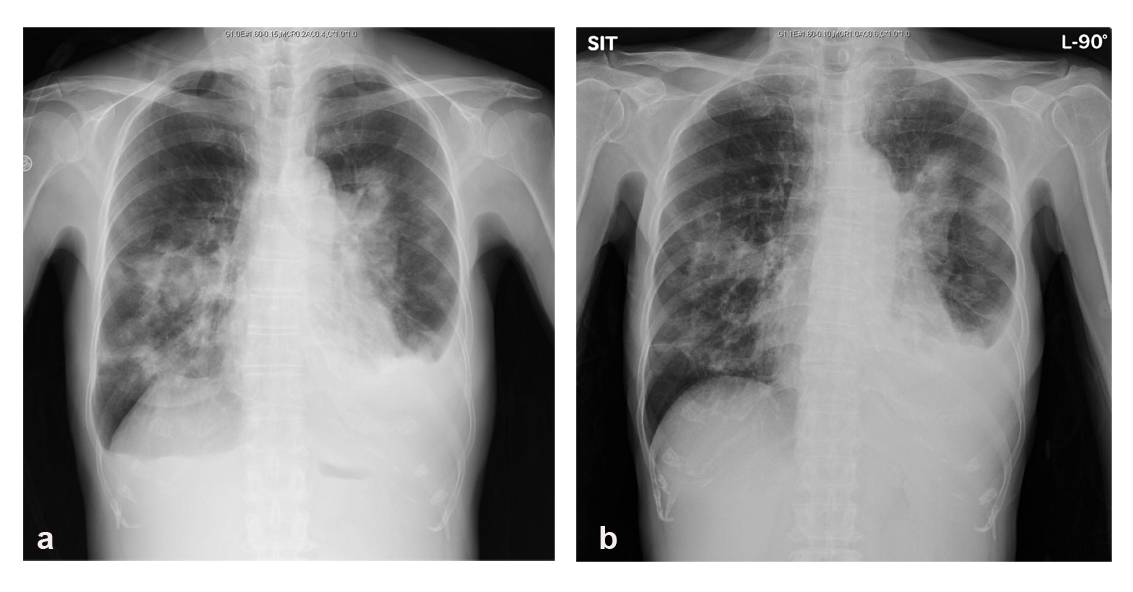 Figure 4. Chest radiographs showing consolidation of lungs was decreased by the cessation of cyclosporine. (a) Before discontinuation of cyclosporine. (b) Fourteen days after discontinuation of cyclosporine.
Table
Table 1. Laboratory Data on Admission

Hematology
Biochemistry
Serology
Abbreviations: sIL-2R, soluble interleukin-2 receptor.
WBC
13,100/µL
Alb
3.0 g/dL
CRP
2.78 mg/dL
Myelo
1.0%
BUN
33.1 g/dL
IgG
756 mg/dL
Stab
1.5%
Cr
1.23 mg/dL
IgA
307 mg/dL
Seg
69.5%
T-Bil
0.6 mg/dL
IgM
89 mg/dL
Eosino
0.5%
ALP
312 U/L
Cyclosporine
54.4 ng/mL
Ly
17.0%
LDH
272 U/L
sIL-2R
6040 U/mL
Mono
10.5%
AST
17 U/L
RBC
339 × 104/mL
ALT
13 U/L
Arterial blood gas analysis (FiO2 0.24)
Hb
9.9 g/dL
γ-GTP
83 U/L
pH
7.450
Hct
29.0%
CK
23 U/L
PaCO2
33.3 mmHg
Plt
25.5 × 104/mL
Ca
8.8 mg/dL
PaO2
70.8 mmHg
Na
135 mEq/L
HCO3-
22.8 mEq/L
K
4.3 mEq/L
Lactate
1.0 mmol/L
Cl
101 mEq/L
Glu
187 mg/dL
β-D glucan
5.7 pg/mL