Figures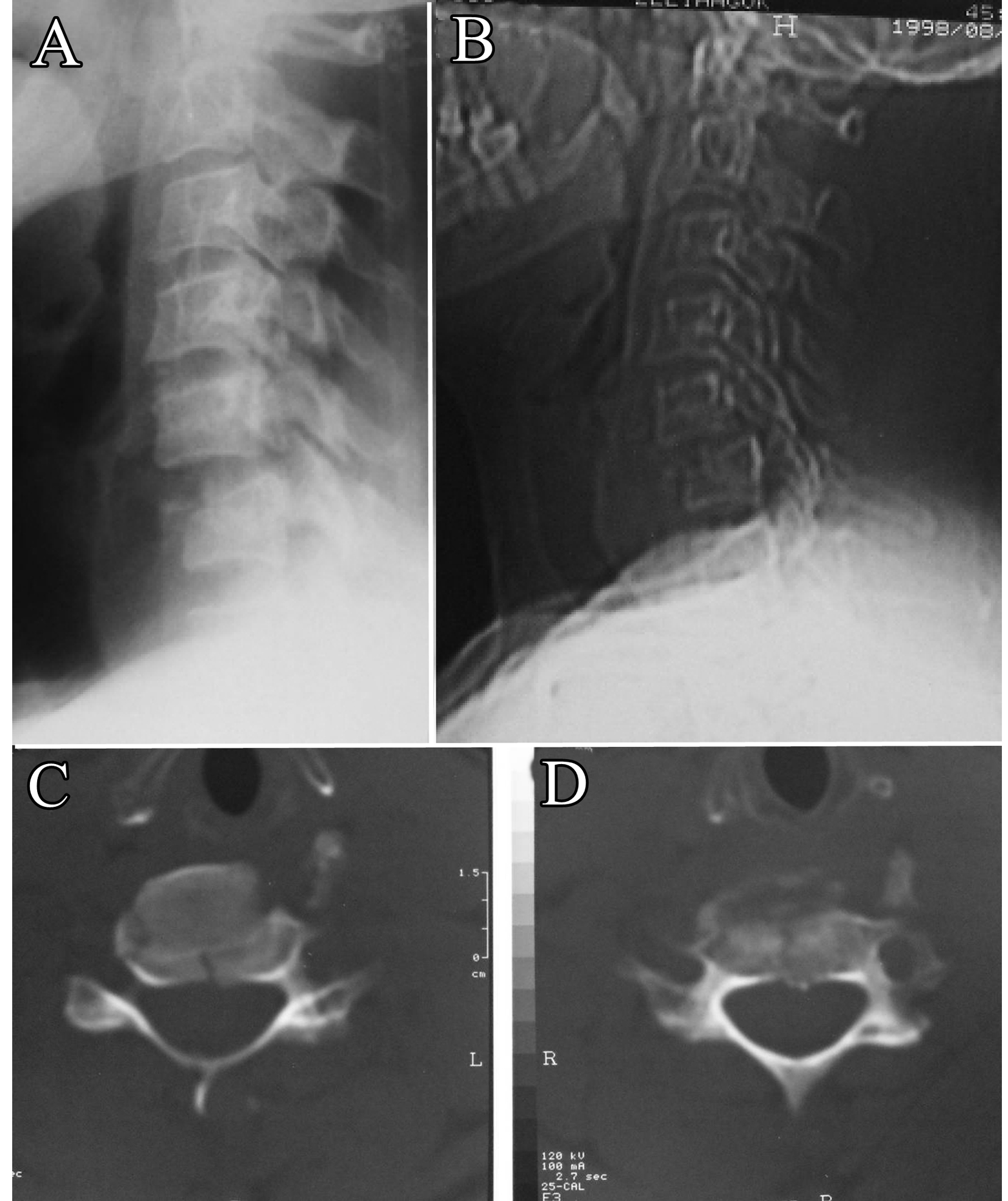 Figure 1. (A and B) The preoperative plain lateral radiograph cervical spine shows C5-6 dislocation. (C and D) axial CT scan shows fracture line.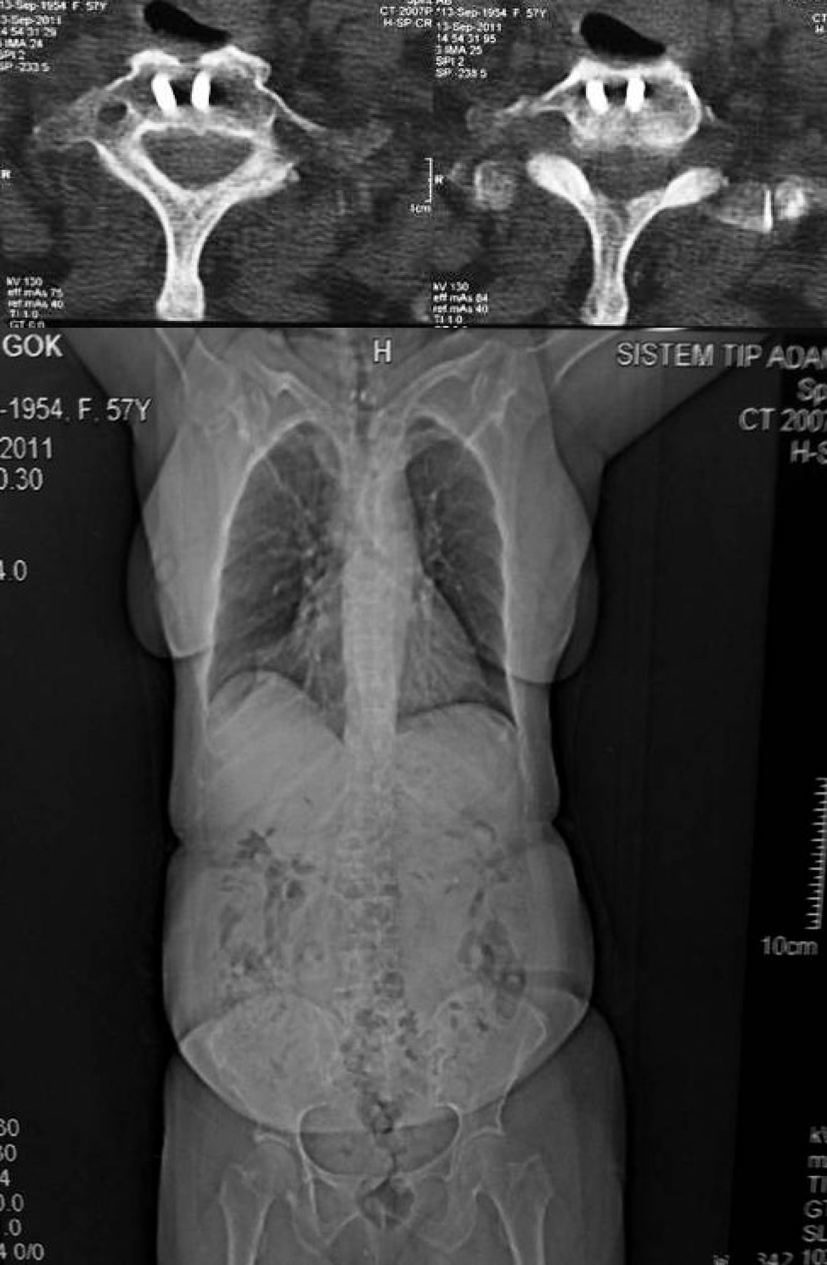 Figure 2. Axial CT scans show only broken screws in the corpus of C7 and whole body fluoroscopy could not identify any plate or screws.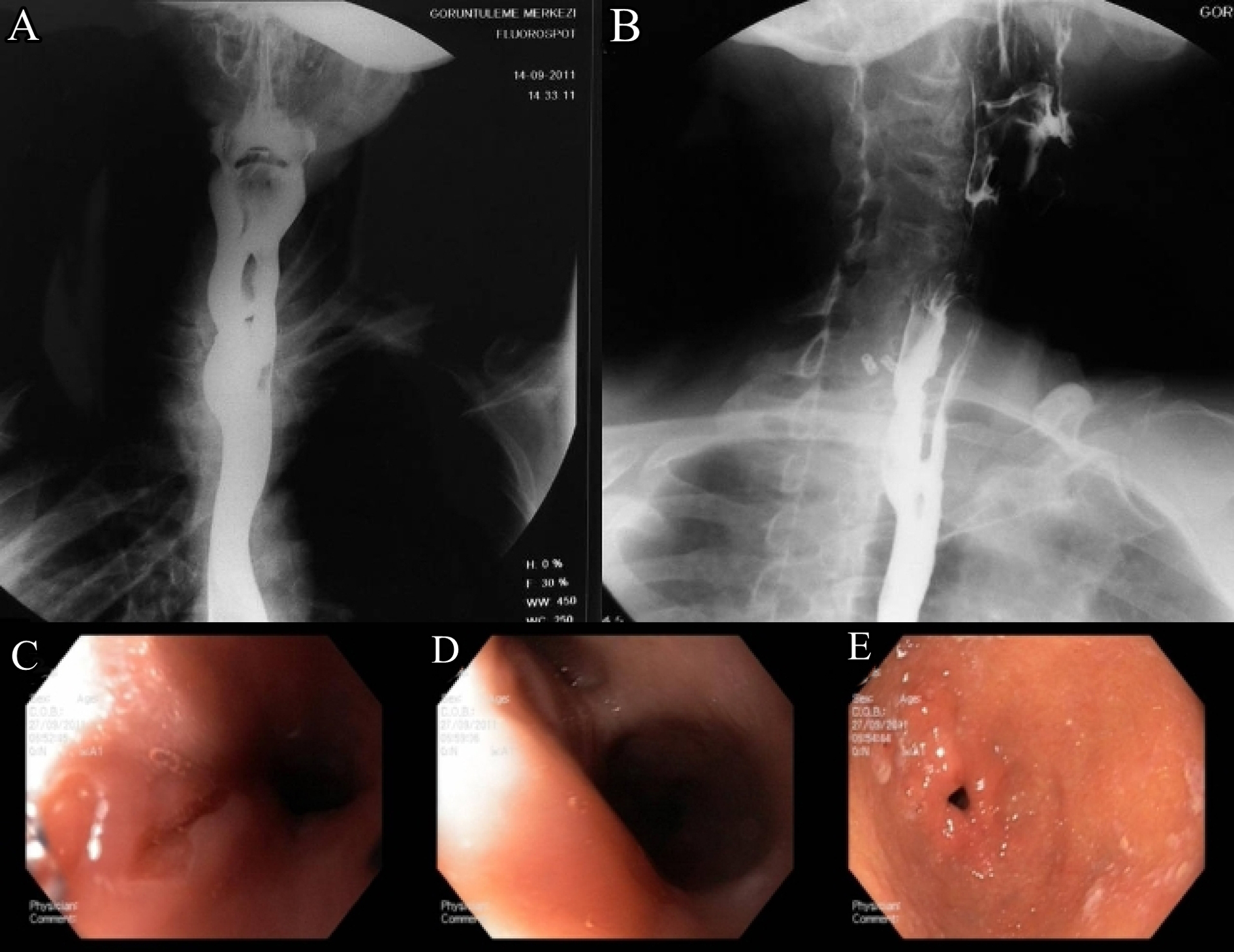 Figure 3. (A and B) Barium swallow study demonstrates proximally esophageal stenosis, double lumen imaging and deformity. (C-E) Gastrointestinal endoscopy shows stenosis in cervical segment, mild esophageal erosion and traction diverticula.