Figures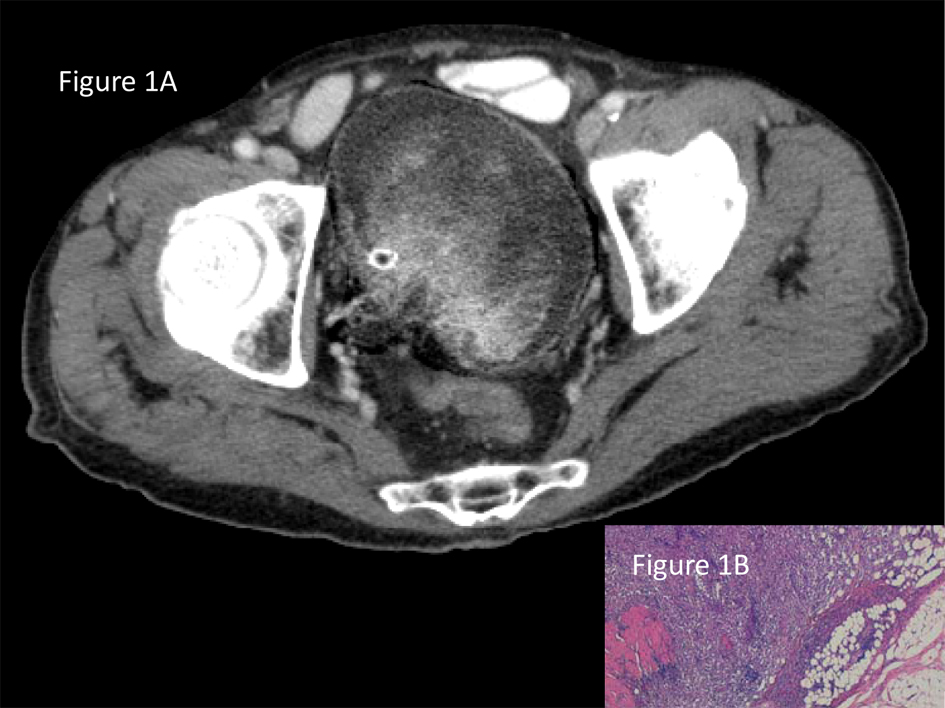 Figure 1. A). CT revealed a large mass occupying almost the entire bladder at an advanced stage disease (T2 or higher) and no metastatic lesions. B). Sarcomatoid carcinoma mostly composed of undifferentiated malignant spindle cells. Tumor infiltrates through adventitial adipose tissue.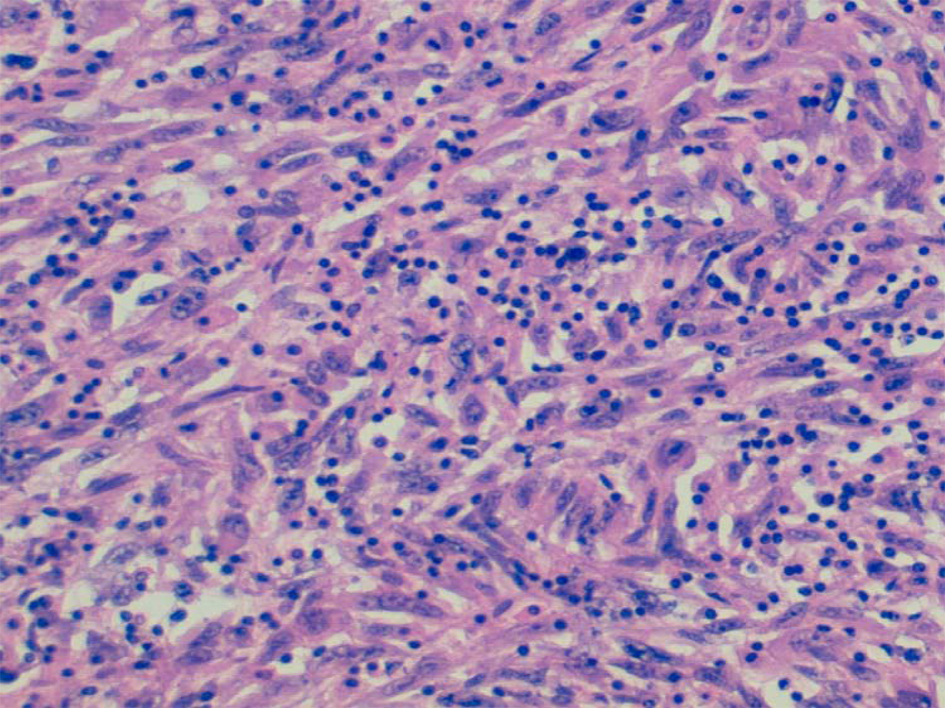 Figure 2. Sarcomatoid carcinoma composed entirely of sarcomatous appearing cells.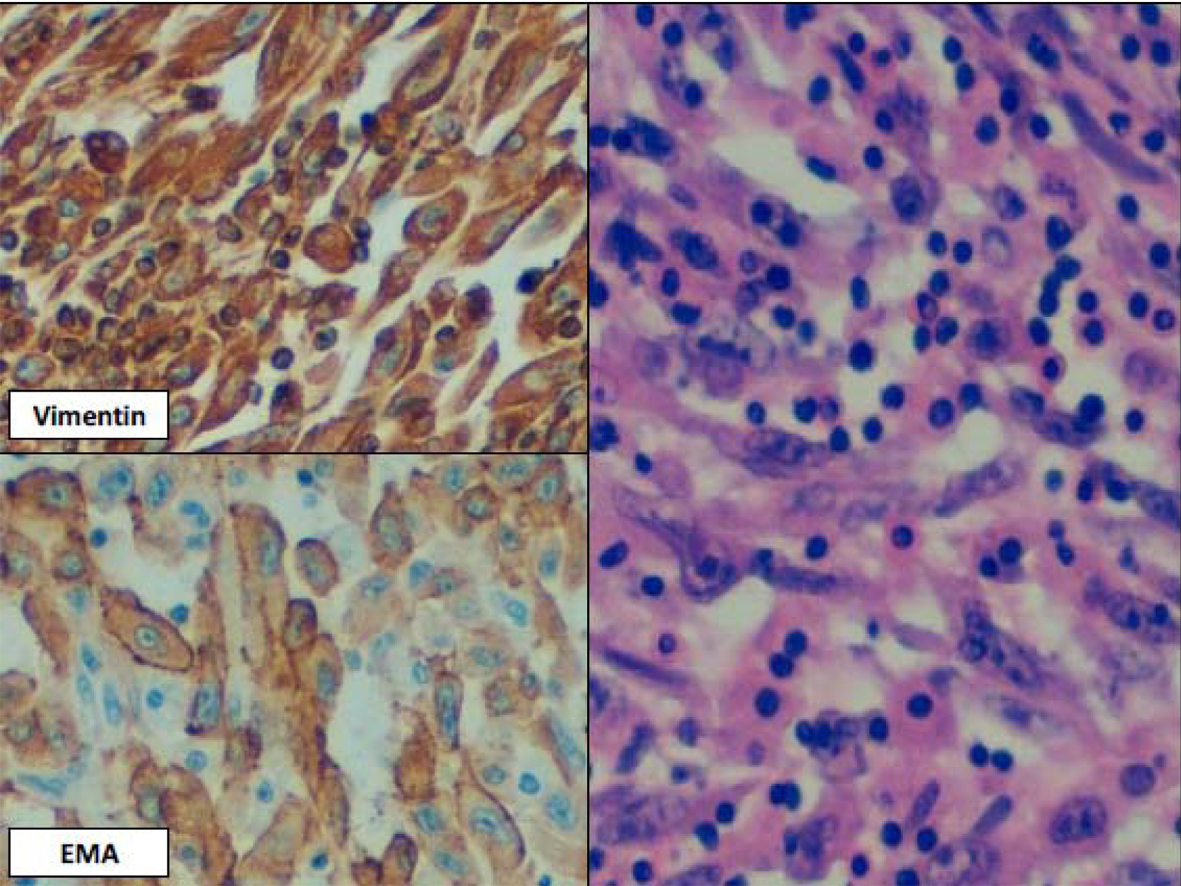 Figure 3. Higher magnification of Fig. 2 with vimentin and EMA positivity documenting epithelial differentiation.
Table
Table 1. Differential Diagnosis of Urinary Bladder Sarcomatoid Carcinoma According to Morphological and Immunohistochemical Features

Sarcomatoid Carcinoma
Leiomyosarcoma
High grade urothelial carcinoma with metaplastic changes
Inflammatory myofibroblastic tumor
Post-operative spindle cell nodule
EMA: epithelial membrane antigen; MSA: muscle-specific actin;* Rare aberrant expression. ** Regarding the specific mesenchymal differentiation.
Cytologic atipia in spindle cells
Yes (High grade)
Yes
No
No
No
Concurrent neoplastic epithelial elements
Yes
No
Yes
No
No
AE1/AE3
+
*
+
*
-
CK 5/6
+
+
P63
+
+
EMA
+
-
+
-
-
Vimentin
+
+
+
+
+
MSA
*
+
**
-
+
Desmin
-
+
**
-
+