Figures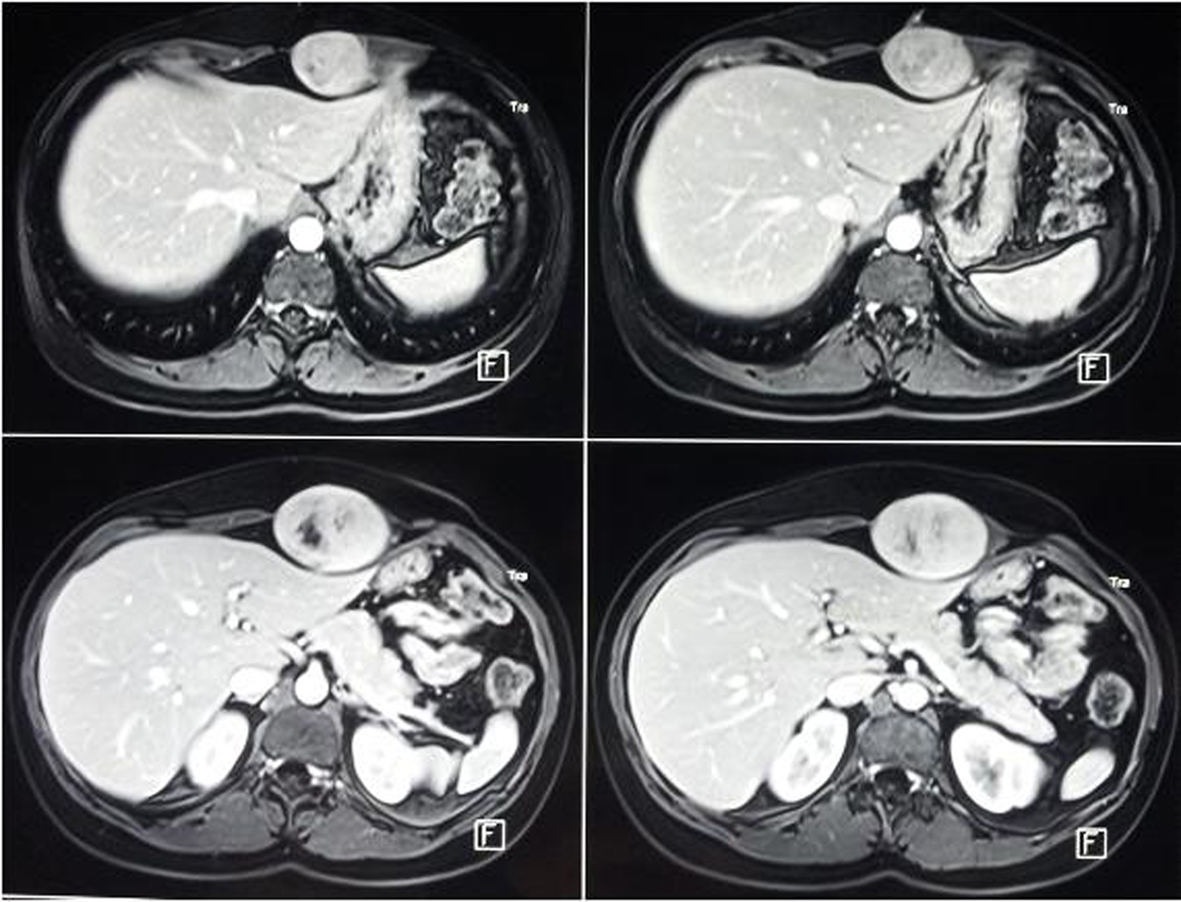 Figure 1. Magnetic resonance showing ovoid lesion at the superior and middle thirds of the rectus abdominis sheath.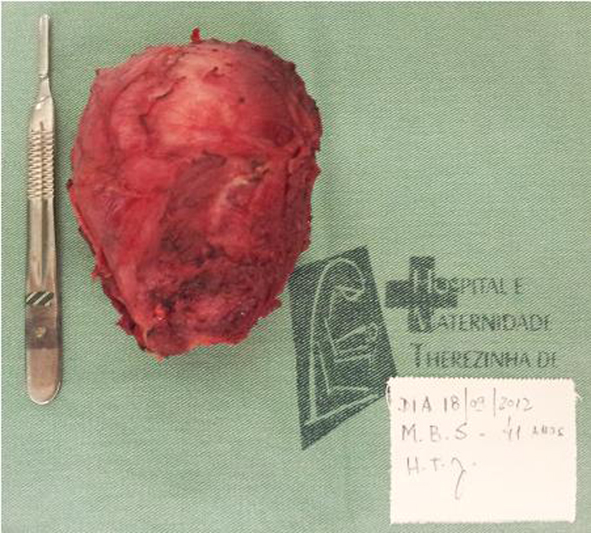 Figure 2. Excised surgical specimen. Tumor in monoblock with rectus abdominis and its sheath.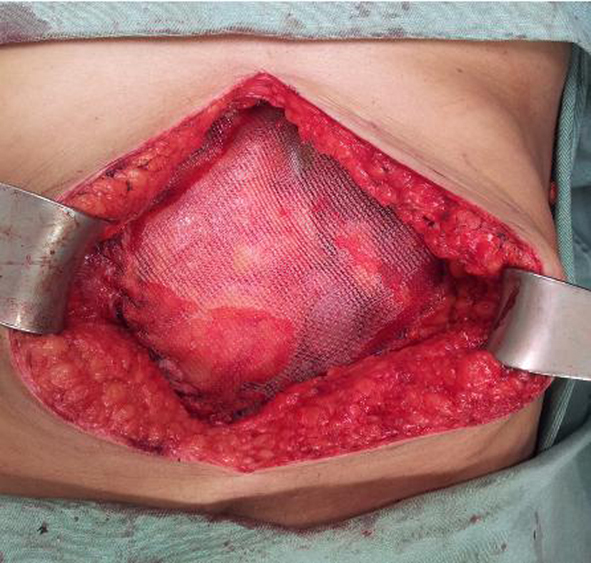 Figure 3. Final aspect of the surgical treatment. Complete excision of the lesion with safety margins and fixation of polypropylene mesh over the peritoneum and fixed to anterior alba linea and abdominal fascia.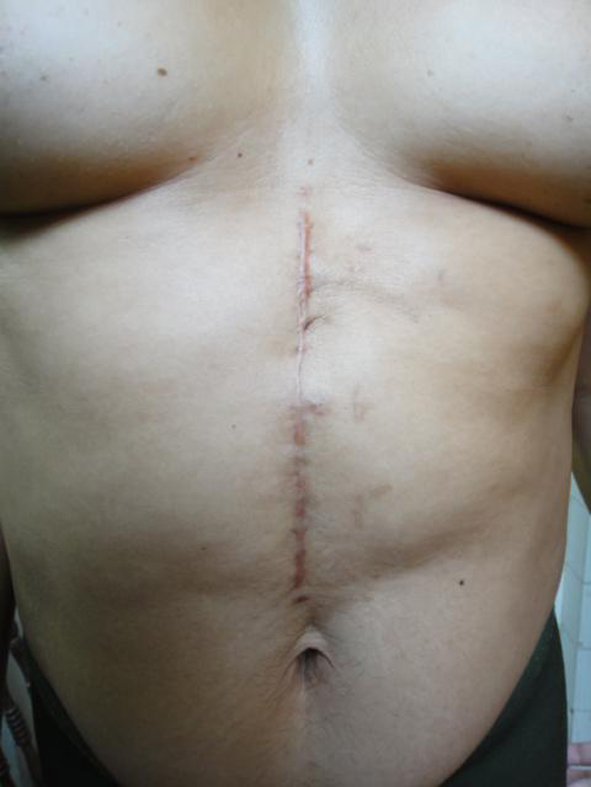 Figure 4. Final aesthetic aspect.