Figures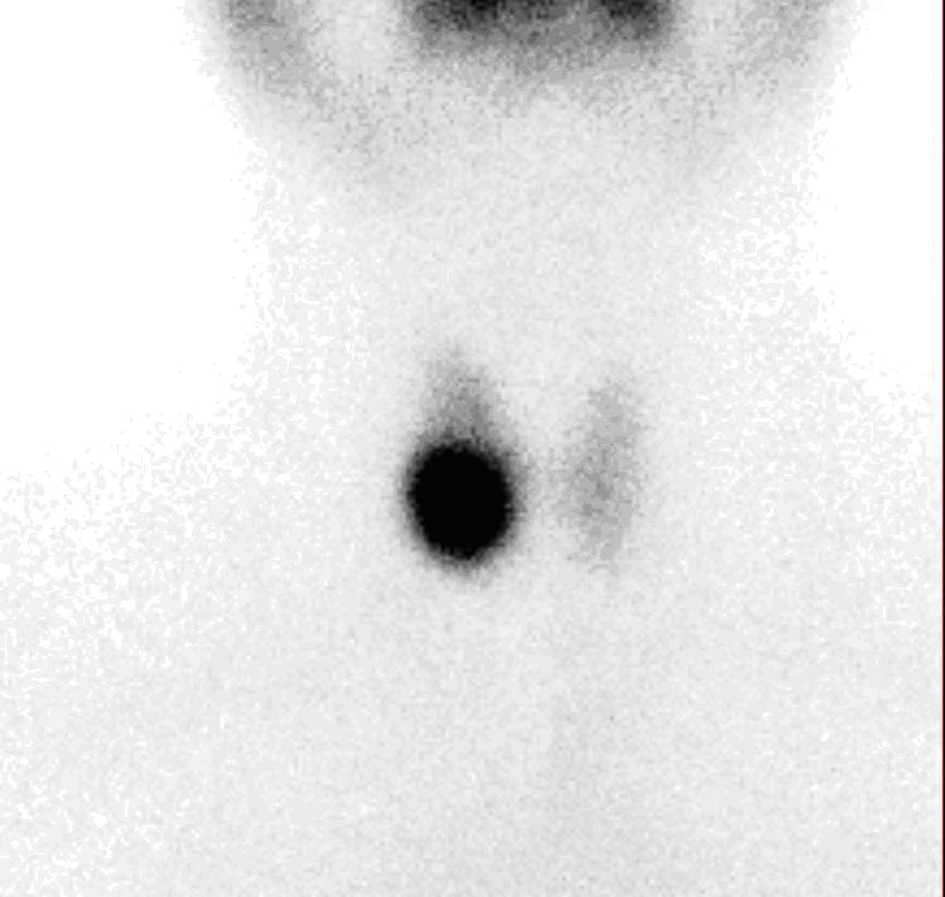 Figure 1. 99mTc scintigraphy showing a hot nodule at the right thyroid region.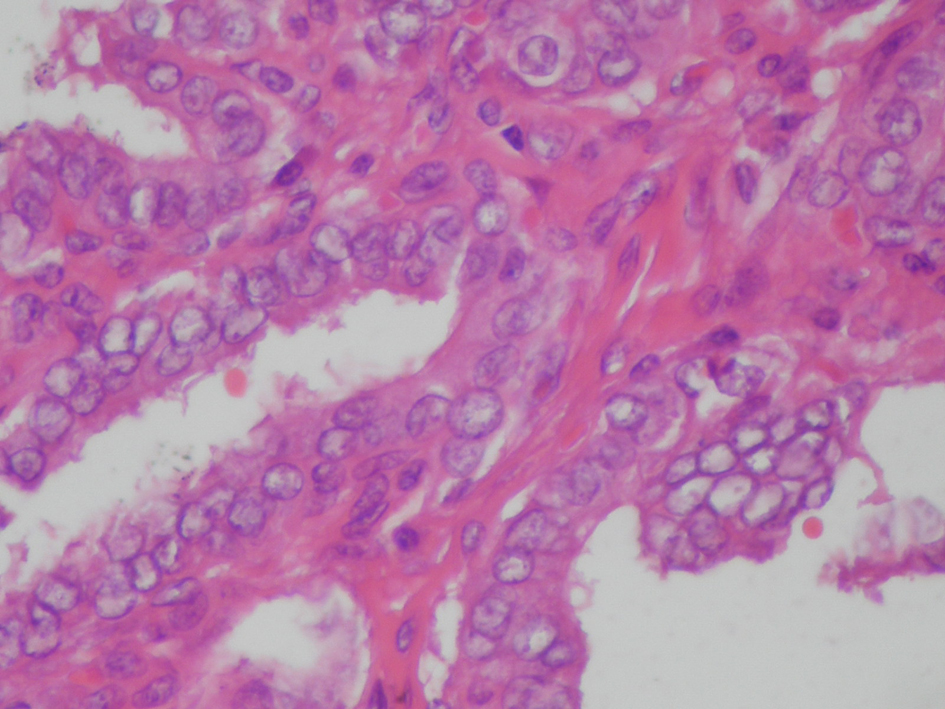 Figure 2. Thyroid histopathology showing tumor tissue composed of fibrovasculary core surrounded by papillary formations, partially enclosed by a thick fibrous capsule (Hematoxyline & Eosine, × 80 HP).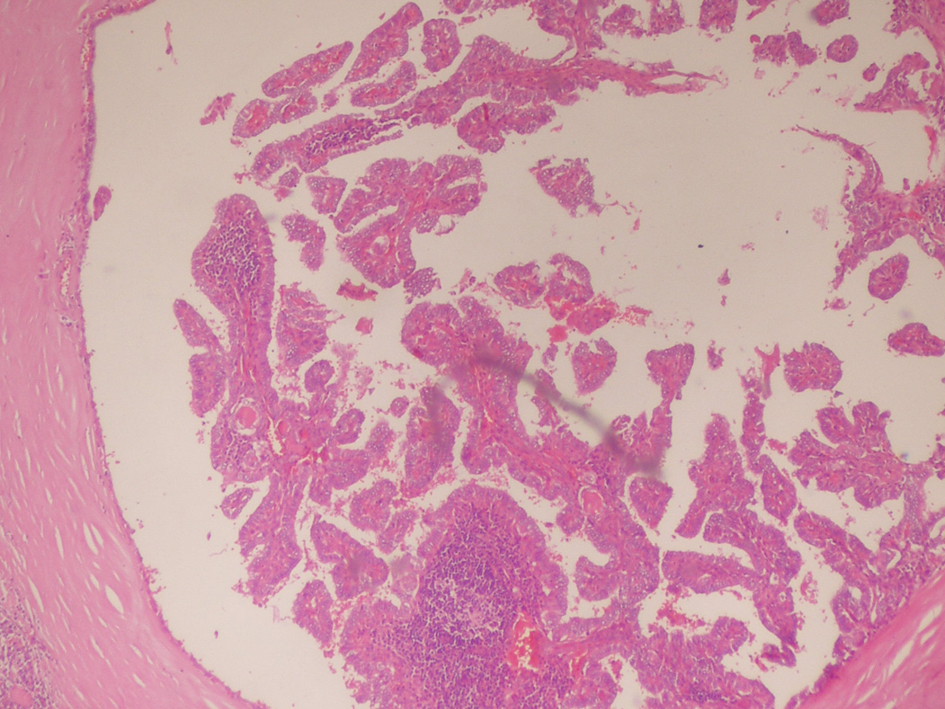 Figure 3. Thyroid histopathology showing atypical thyrocytes with pale and large nuclei containing glassy intranuclear inclusion bodies, lining the papillary projections. (Hematoxyline & Eosine, × 200 HP).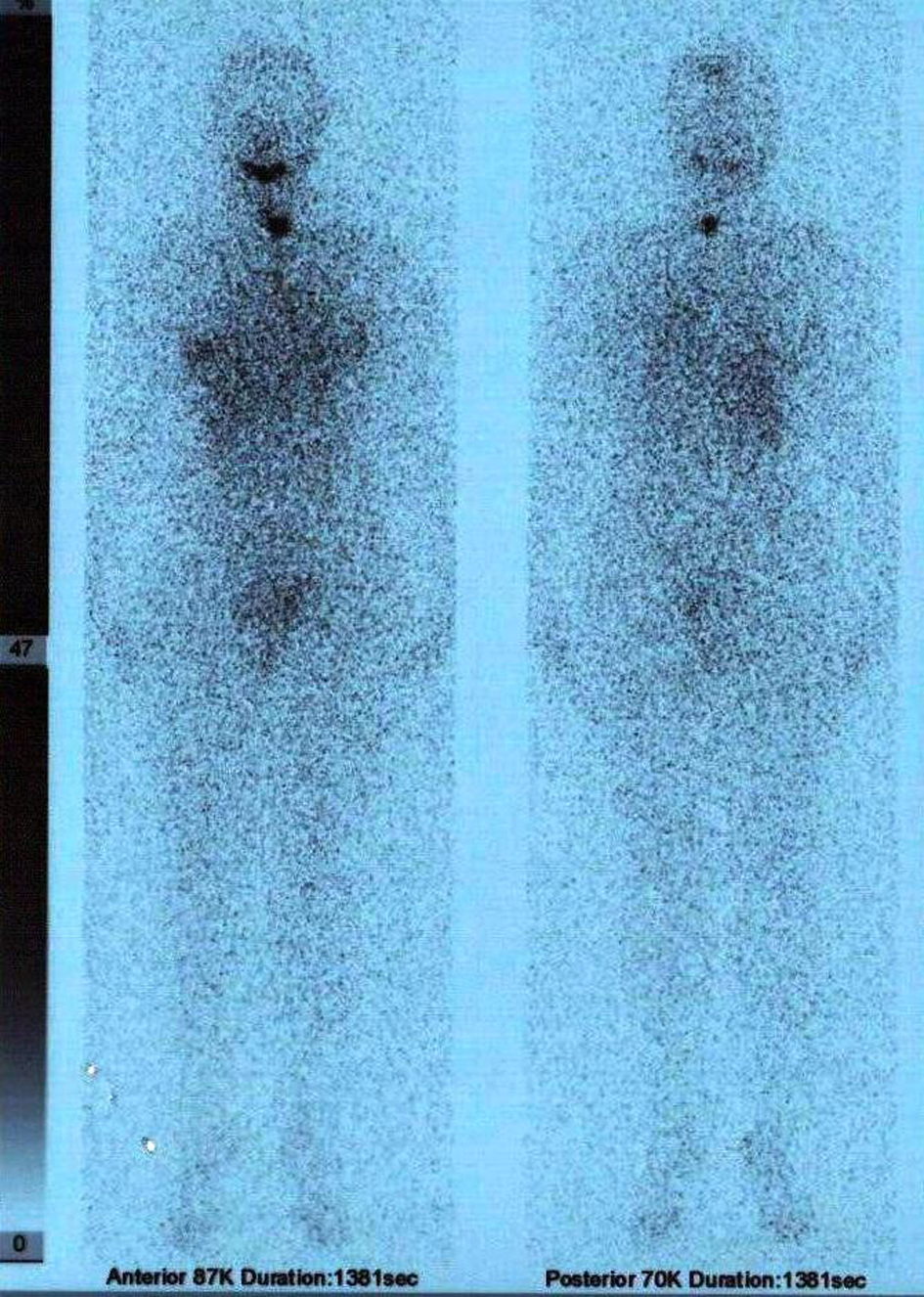 Figure 4. Post ablative 9th day whole body 131I scan showing a remnant at the left thyroid bed.