Figures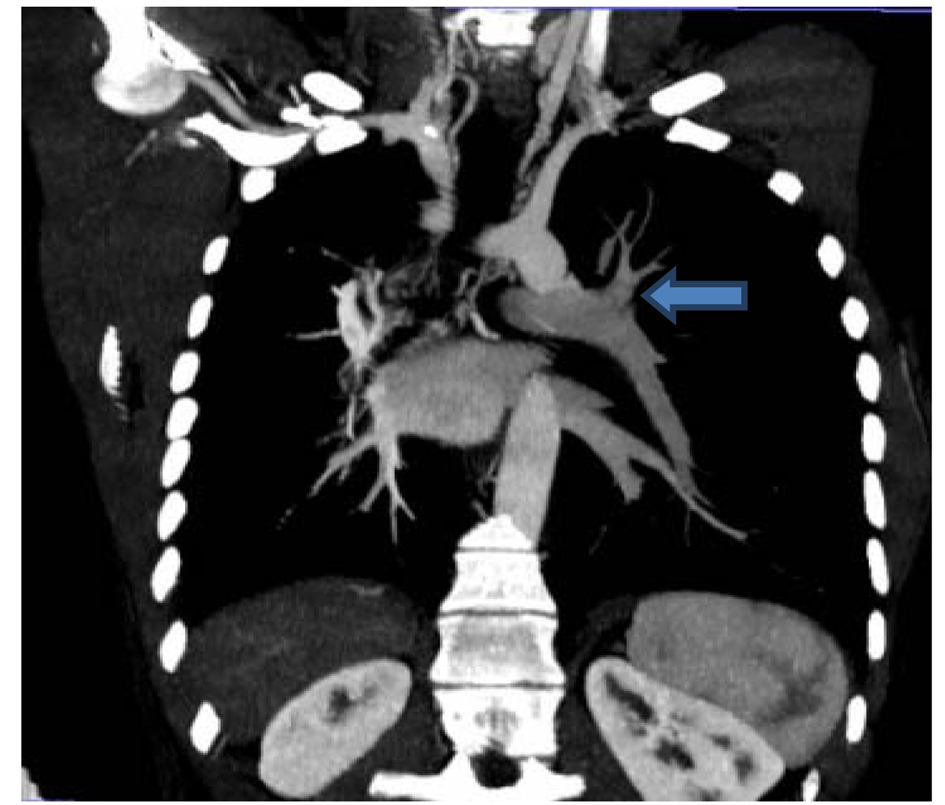 Figure 1. MIP coronal mediasten window. Left arrow: Left pulmonary arter and its branchs; in right absence pulmonary arter.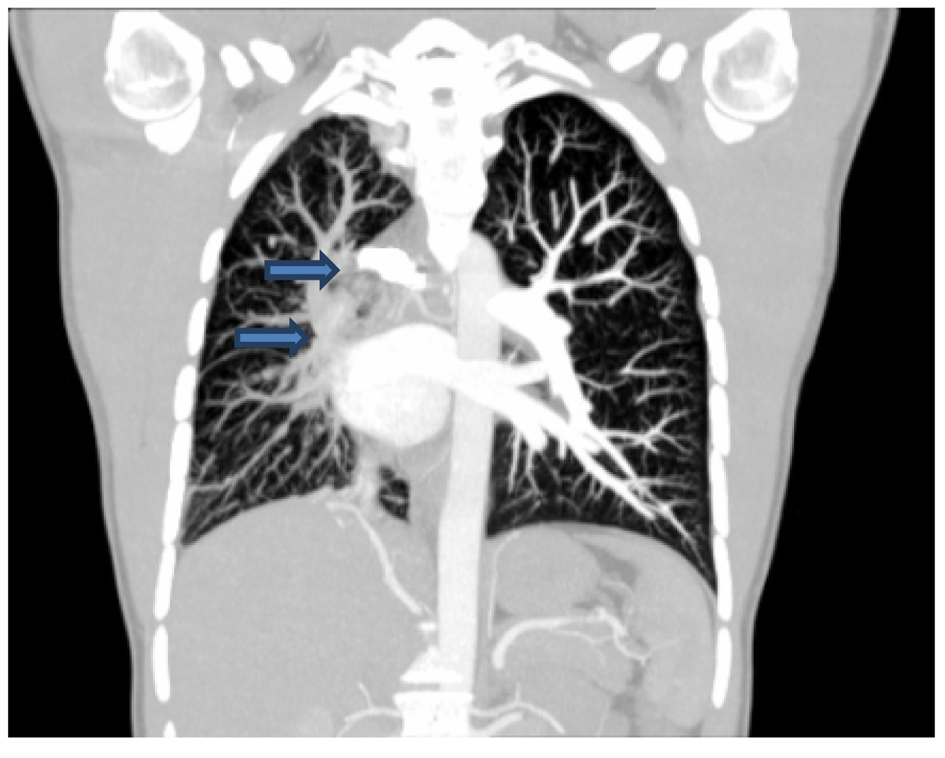 Figure 2. MIP coronal image, lung parenchyma window; right upper and lower arrows: shows the systemic collateral vessels.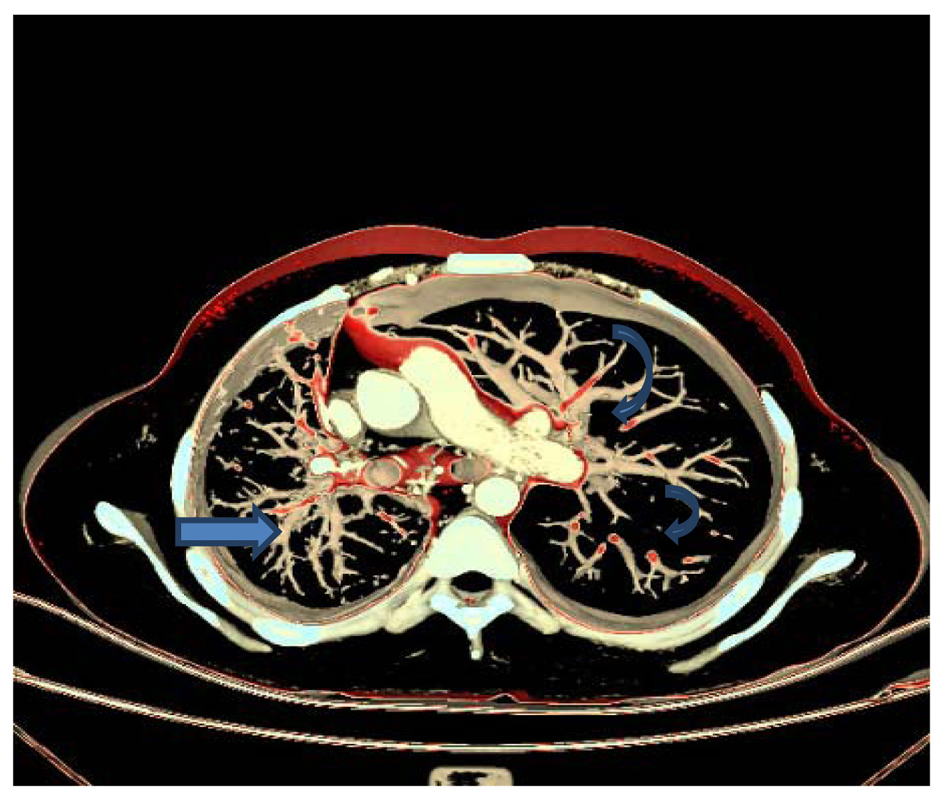 Figure 3. VR axial image; the right pulmonary artery is atresic. Right arrow shows systemic collateral vessels.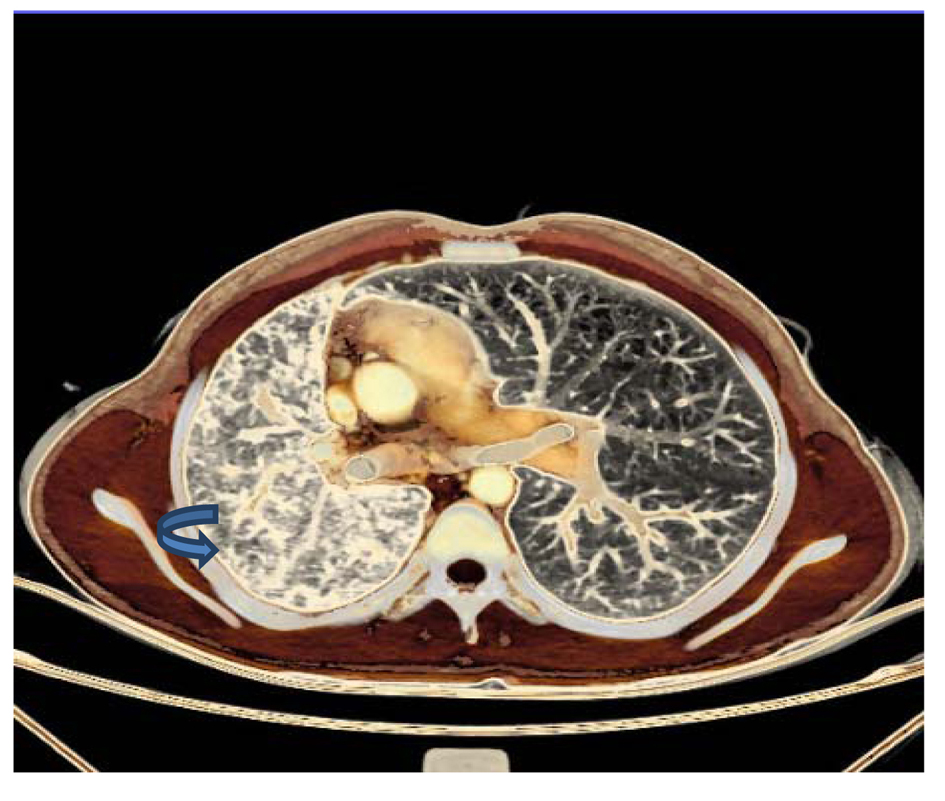 Figure 4. VR image; Volume loss at the right lung with pulmonary atresia compared to the left one; deviation of the mediastinal and bronchial structures to the right and increased interstitial density at the parenchyme.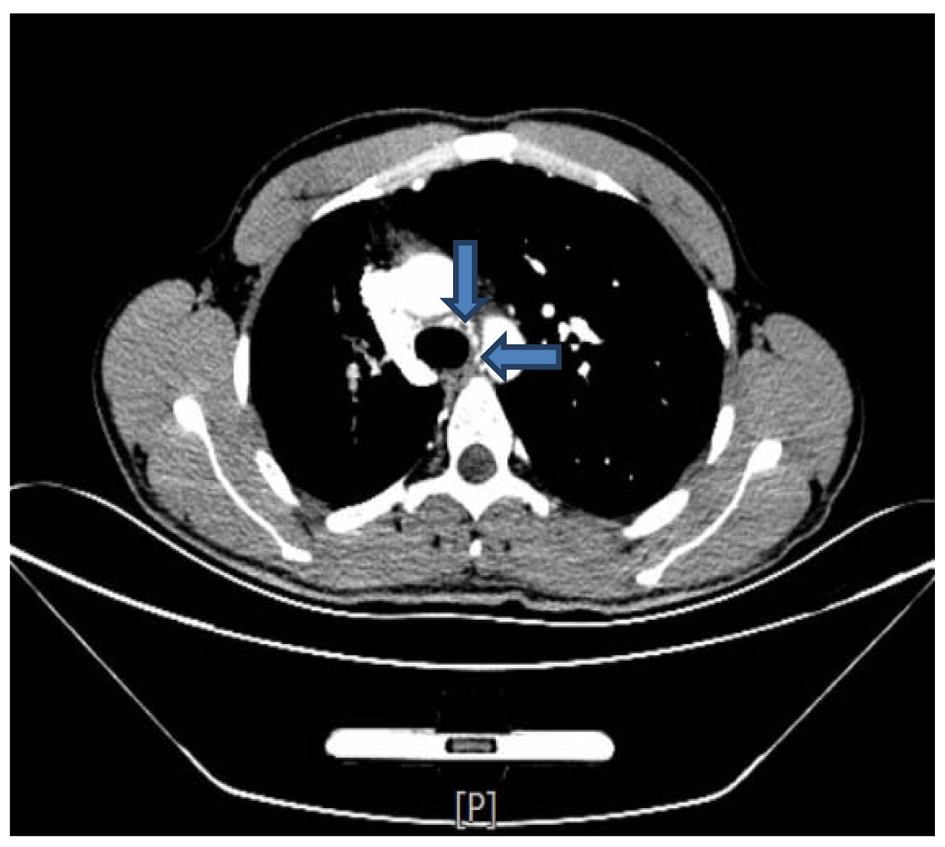 Figure 5. Thorax CT angiography, axial plan, mediastinal window; arrows; systemic collateral vessels surrounding the trachea.