Figures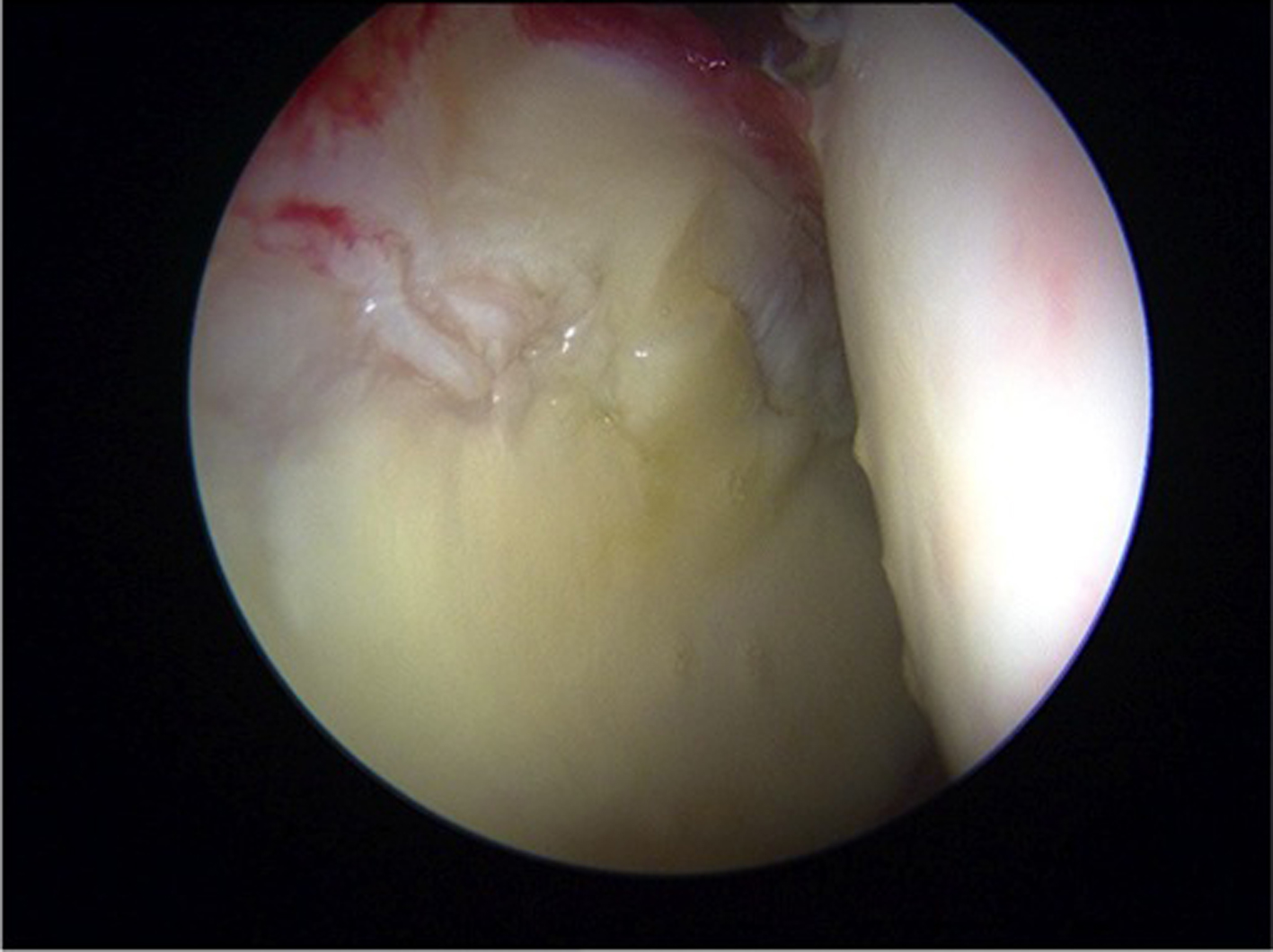 Figure 1. Initial appearance of lesion in case 1.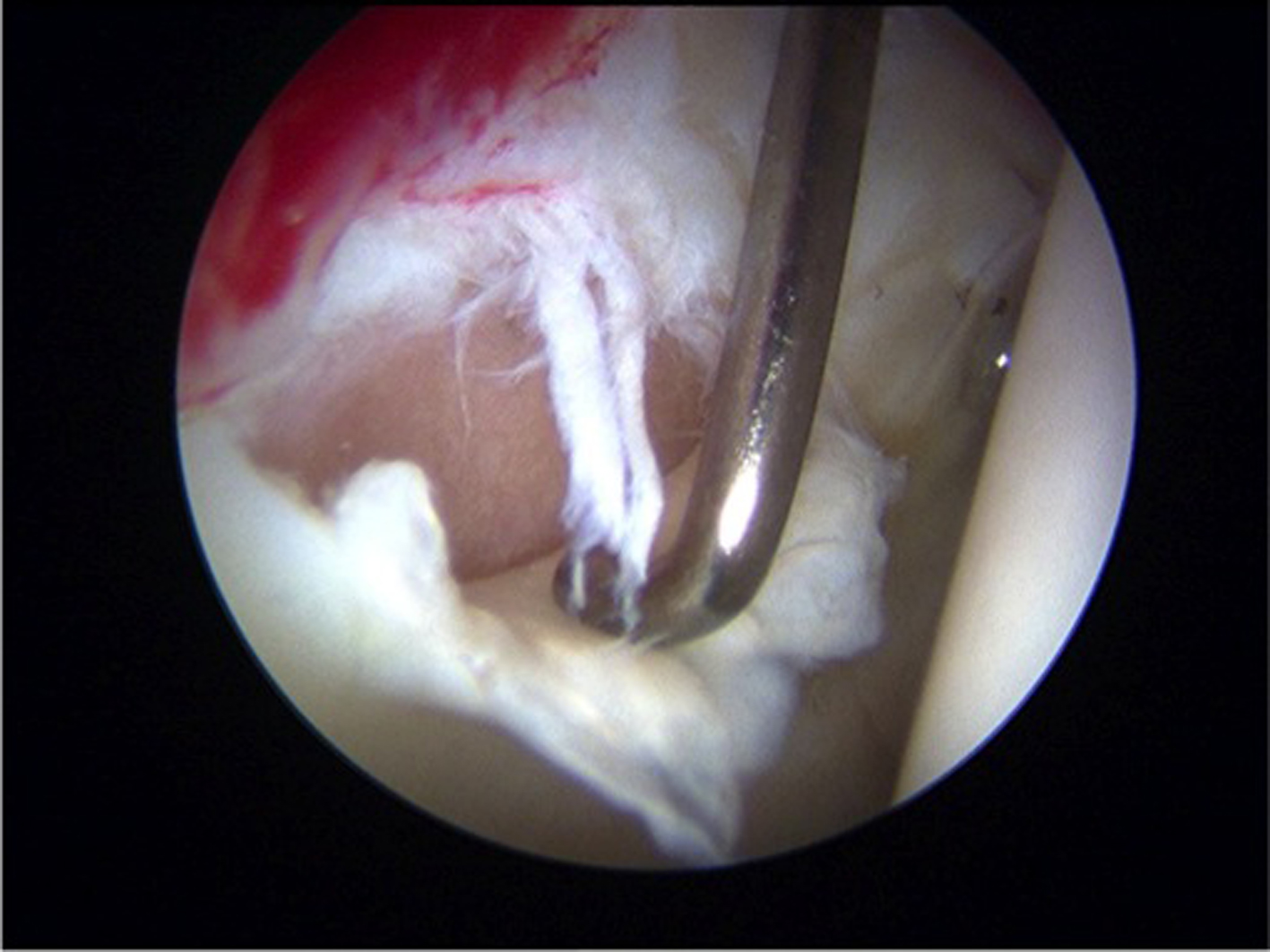 Figure 2. Full thickness delamination of hyline cartilige from acetabular socket.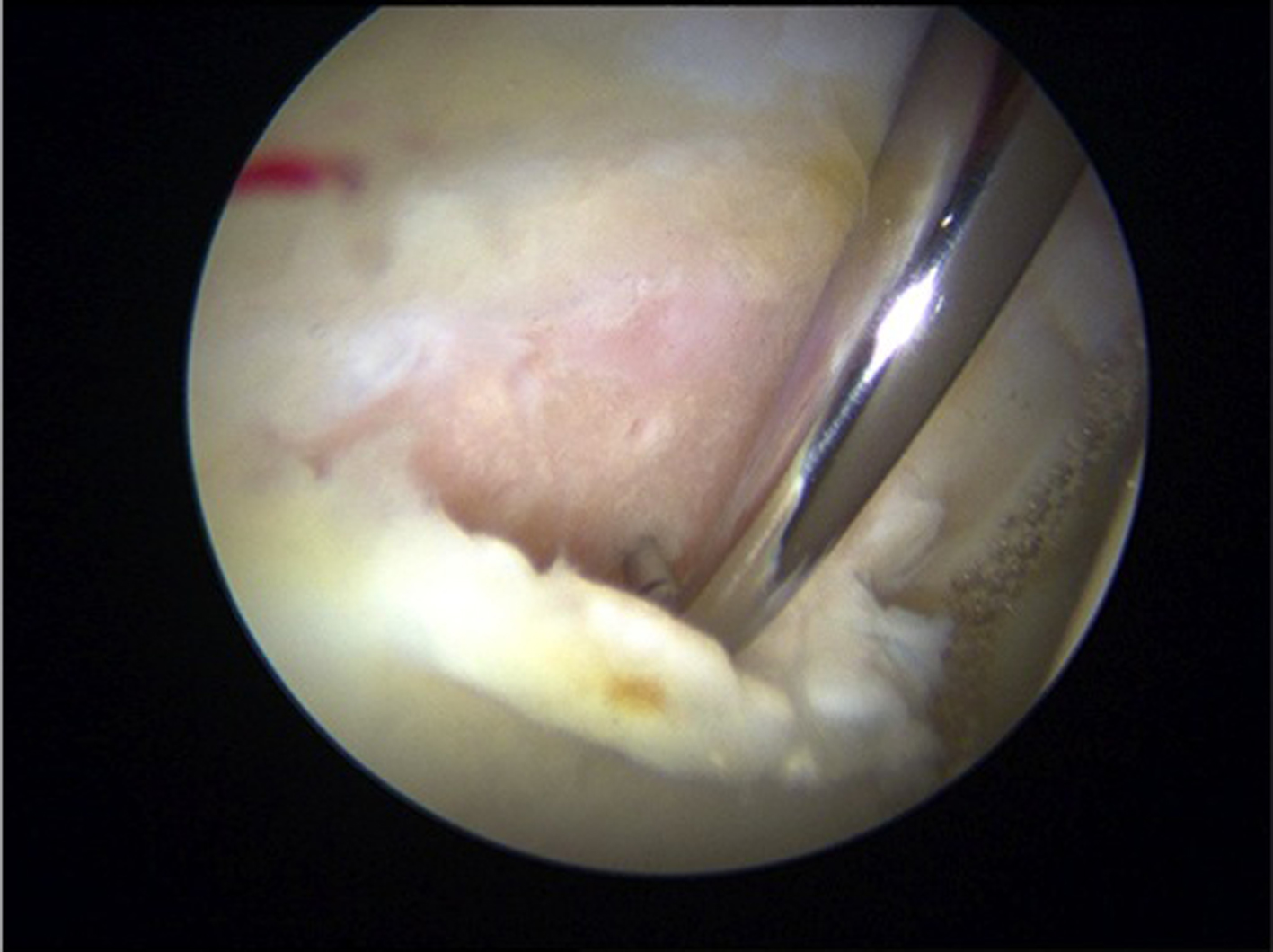 Figure 3. Microfracture behind delaminated chondral flap.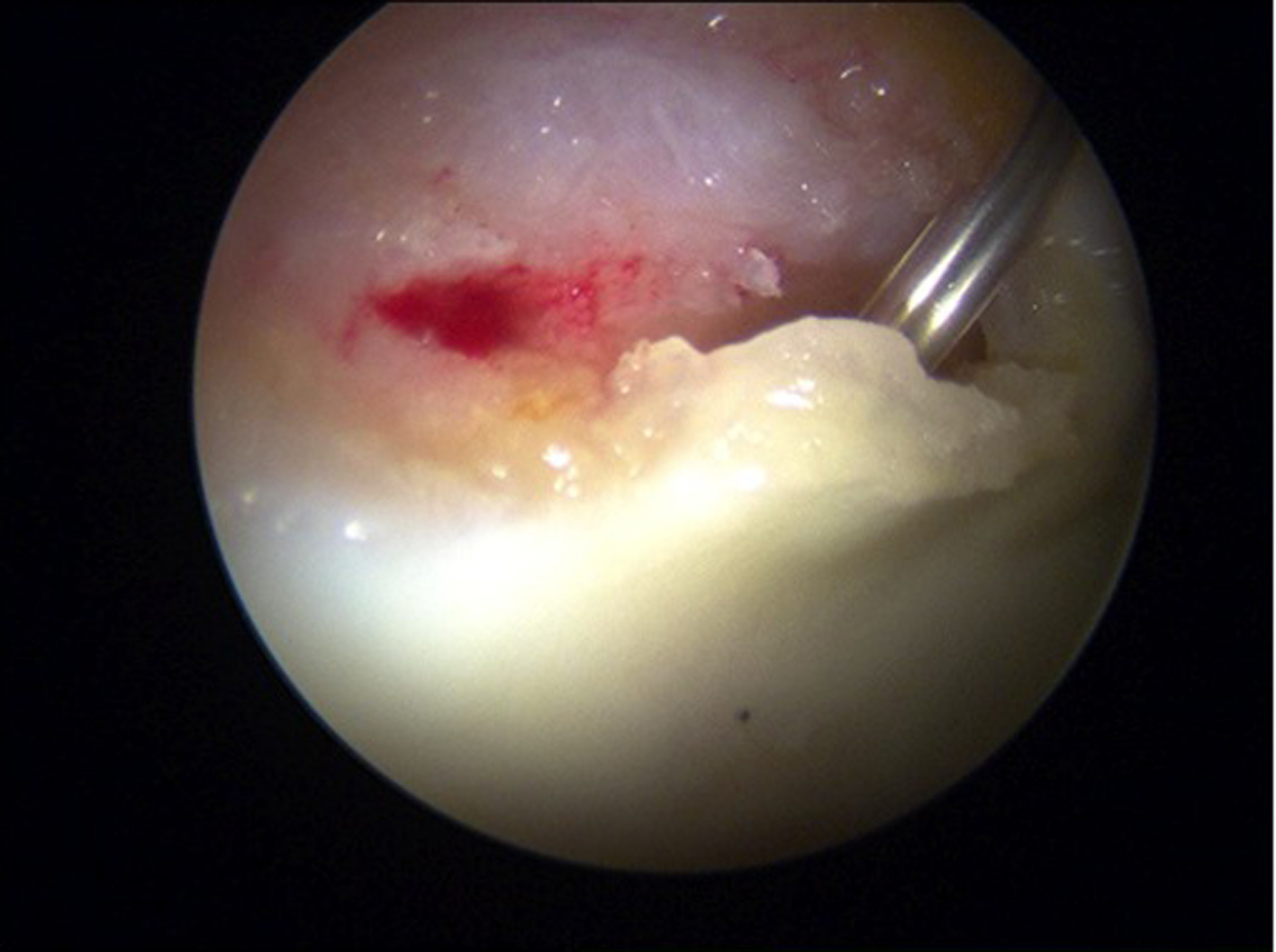 Figure 4. Application of tisseel fibrin sealant behind the chondral flap.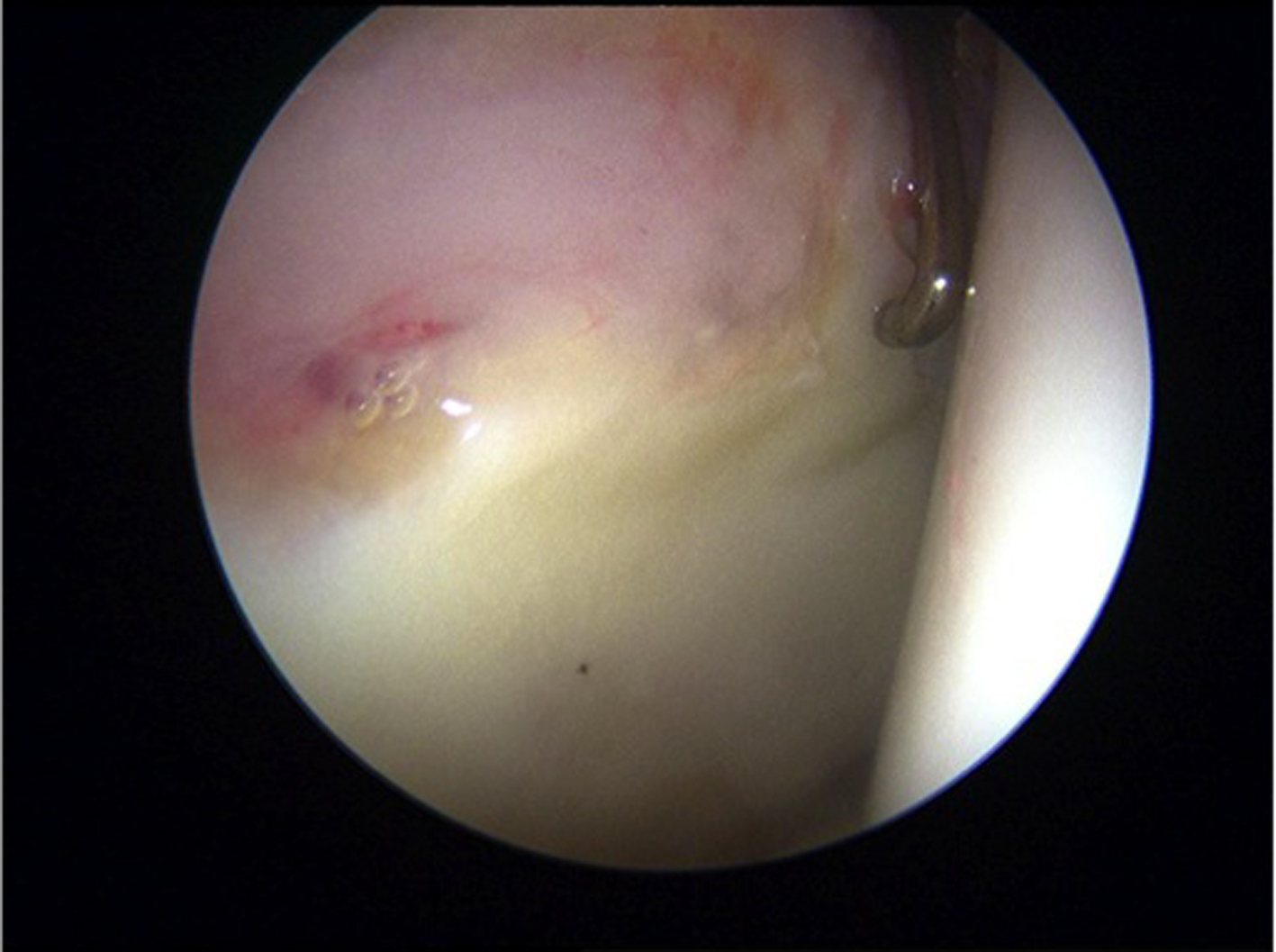 Figure 5. Chondral flap repair with fibrin sealant supporting microfracture clot and cartilage flap.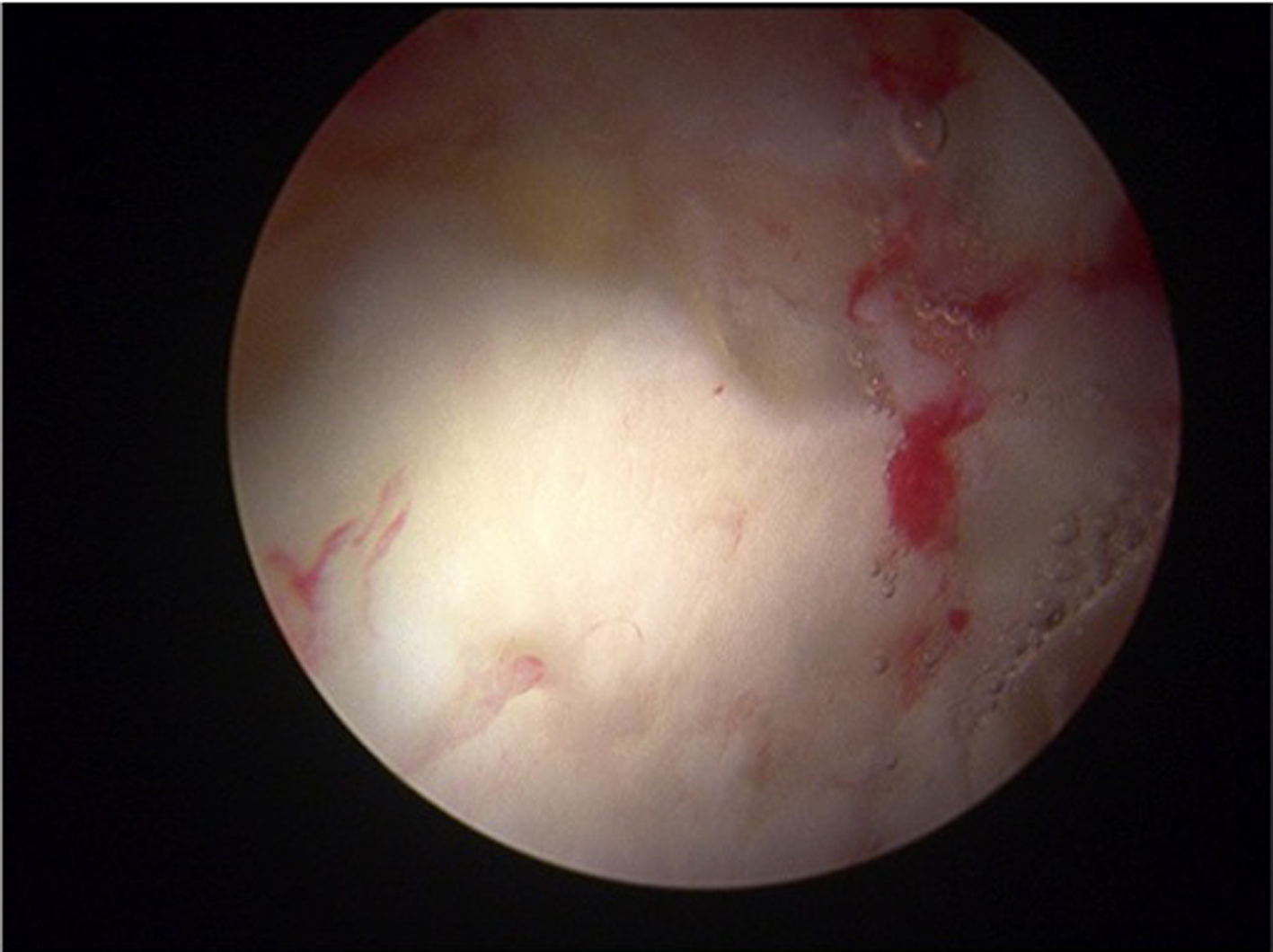 Figure 6. Stable chodral flap at time of resurgery.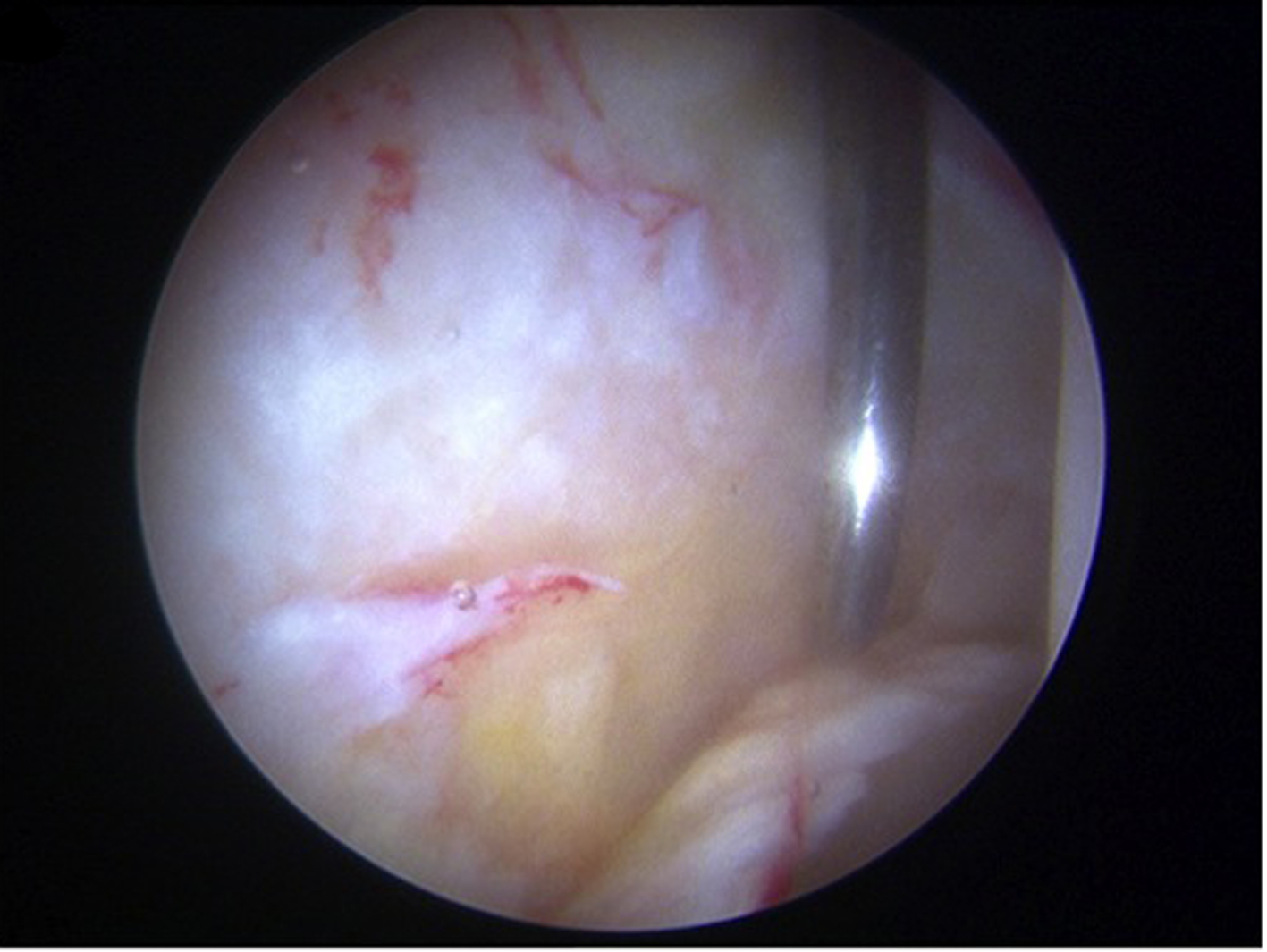 Figure 7. Full thickness chondral flap in case 2.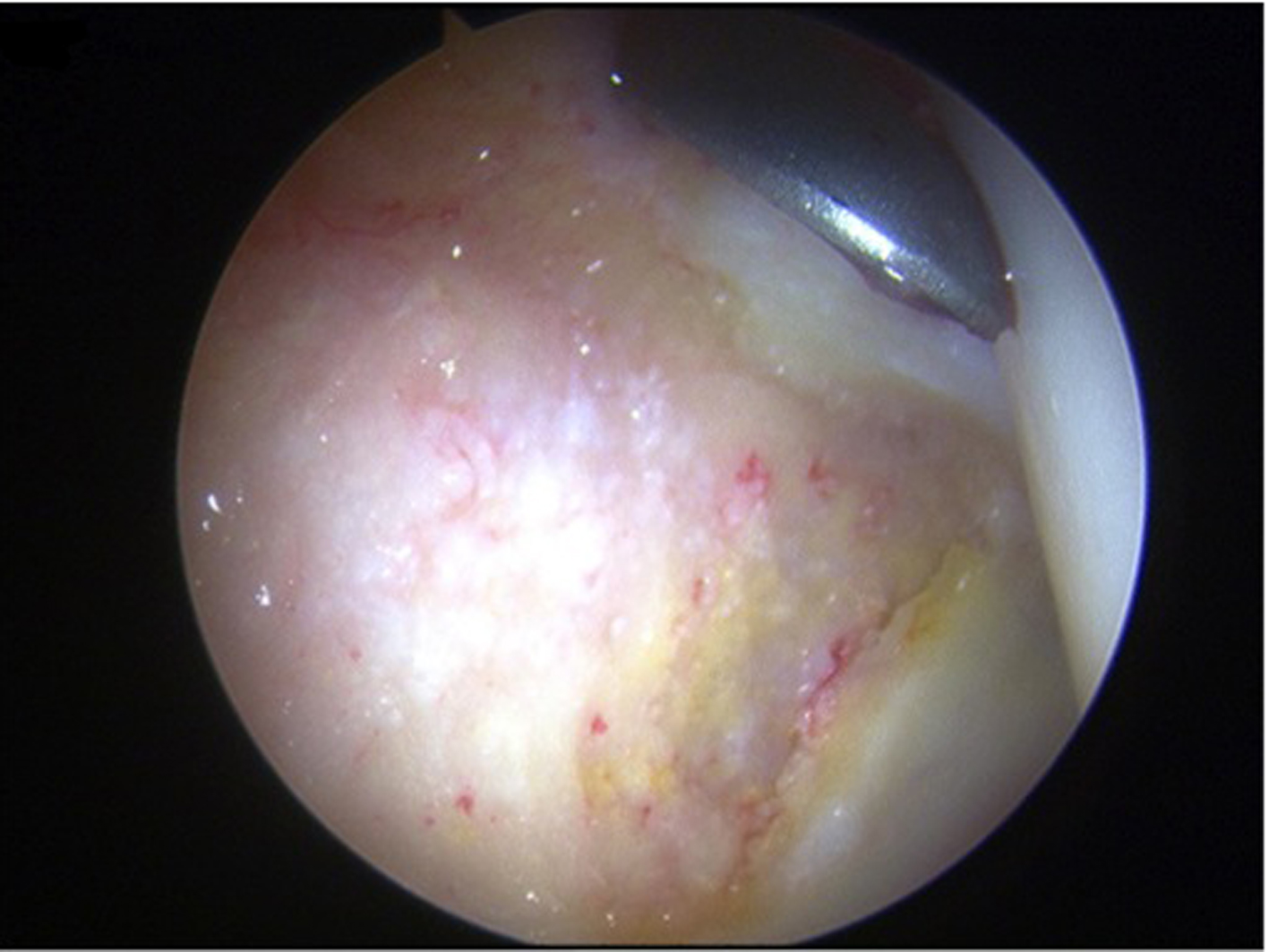 Figure 8. Prepared microfractured surface.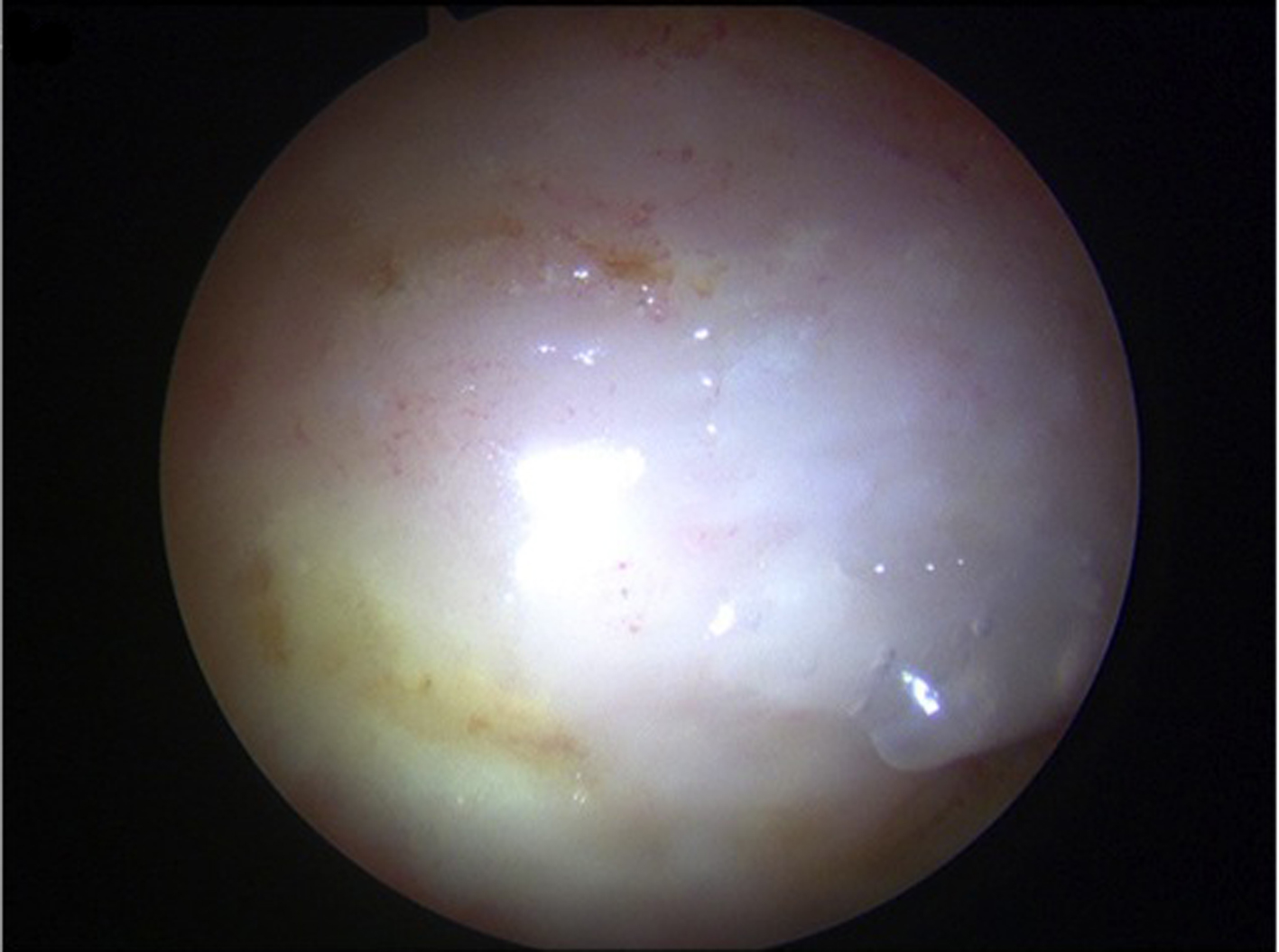 Figure 9. Fibrin sealant in place over microfractured surface.