Figures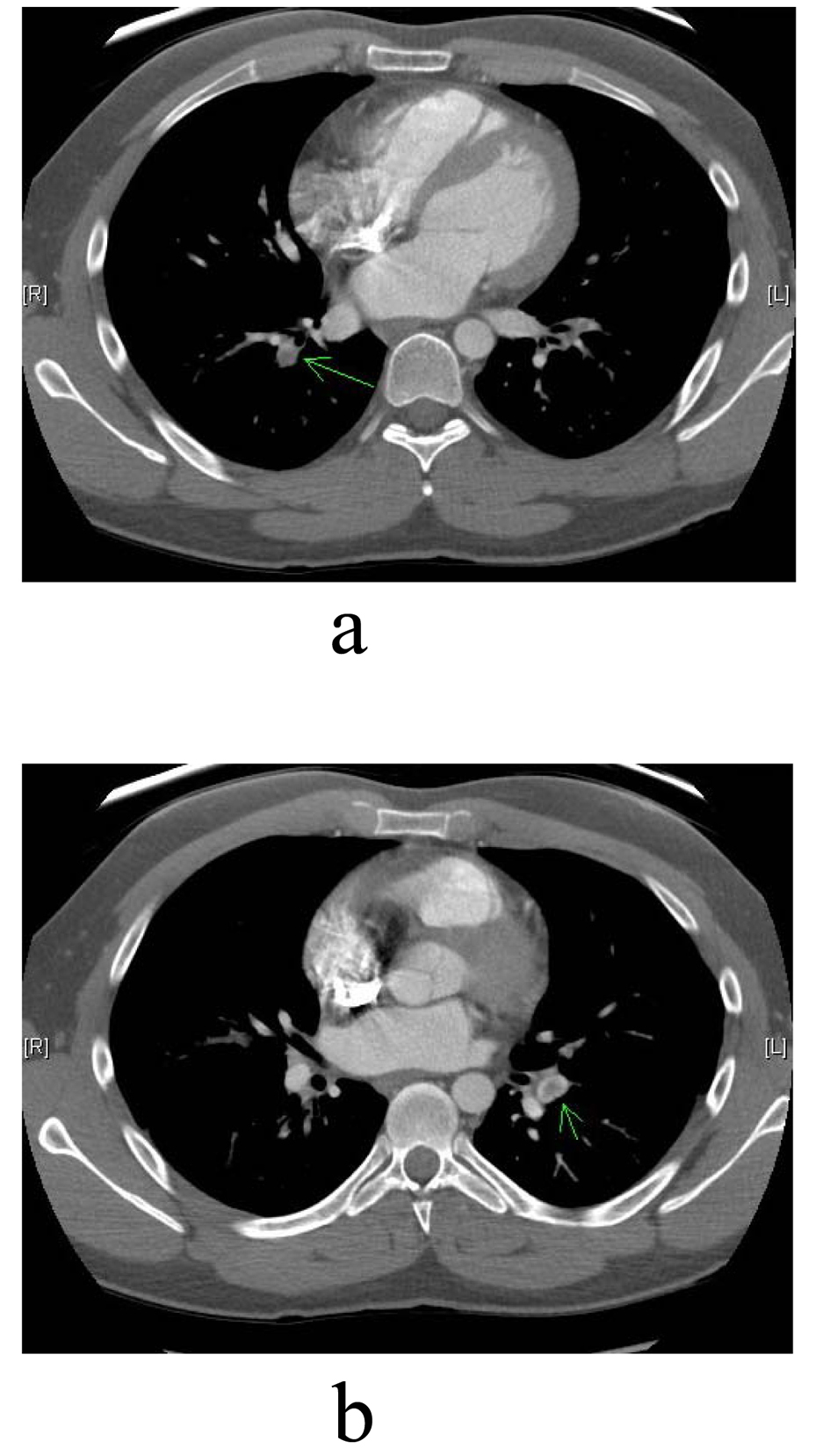 Figure 1. (a, b). Green arrows pointing to right and left bilateral pulmonary emboli seen on CT scan.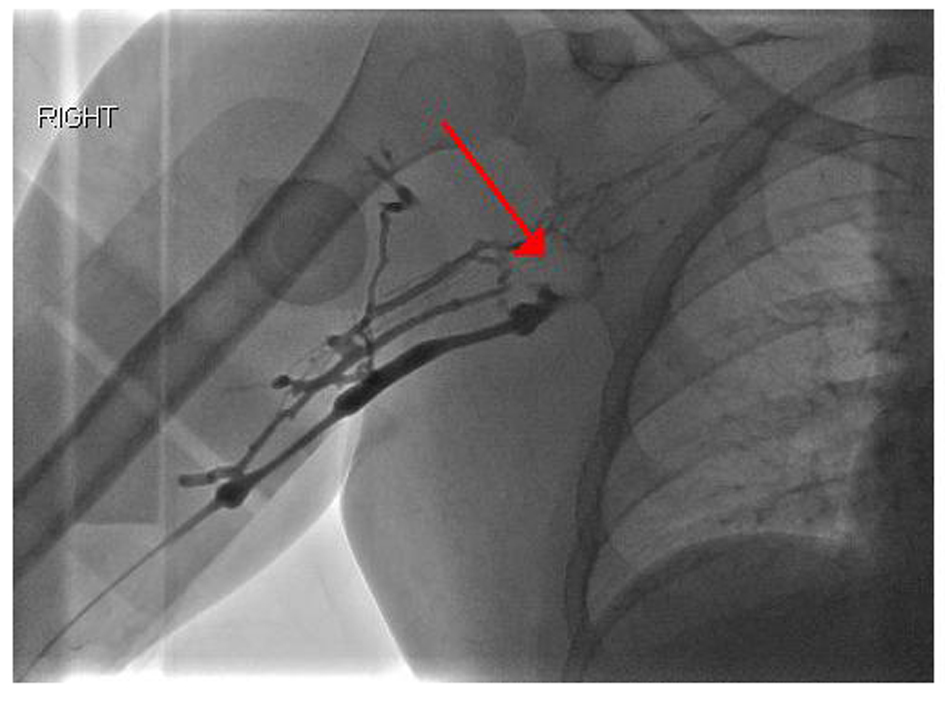 Figure 2. Venography demonstrating occlusive thrombus in the axillary and subclavian veins with multiple collaterals.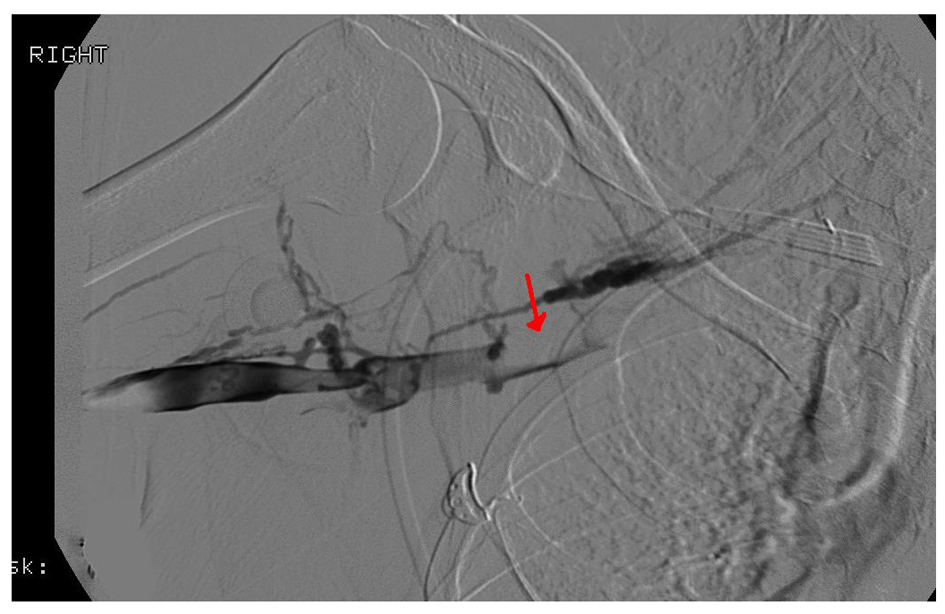 Figure 3. Red arrow documenting occlusive thrombus extending from the right axillary vein to the right subclavian vein on venography.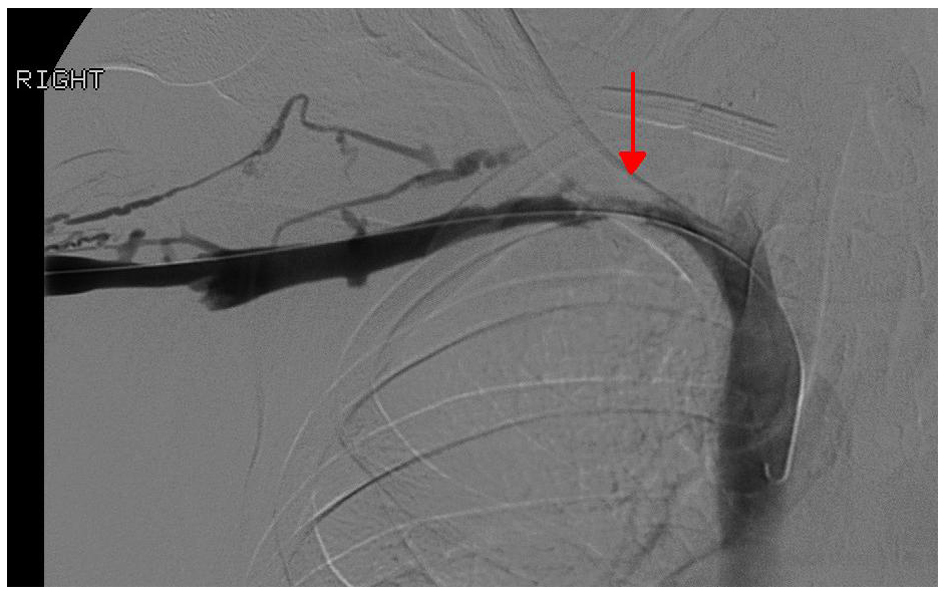 Figure 4. Repeat venography with resolution of thrombus but continued hemodynamically significant stenosis (red arrow) in the mid right subclavian vein.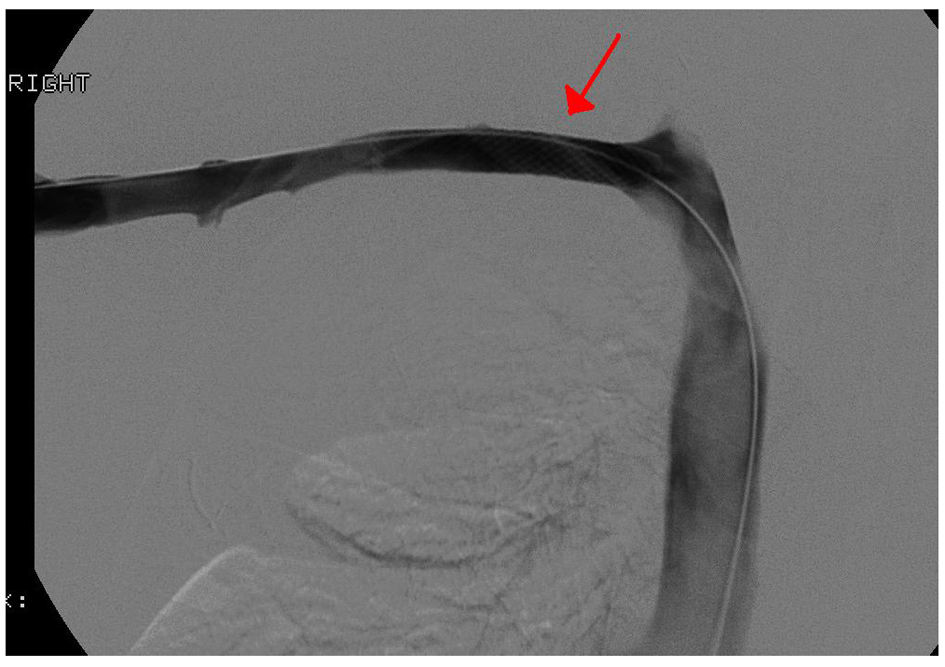 Figure 5. Right upper extremity venogram following Wallstent placement(4 cm × 12 cm) with resolution of the focal significant stenosis in the right mid subclavian vein. Red arrow pointing to the location of the Wallstent.