Figures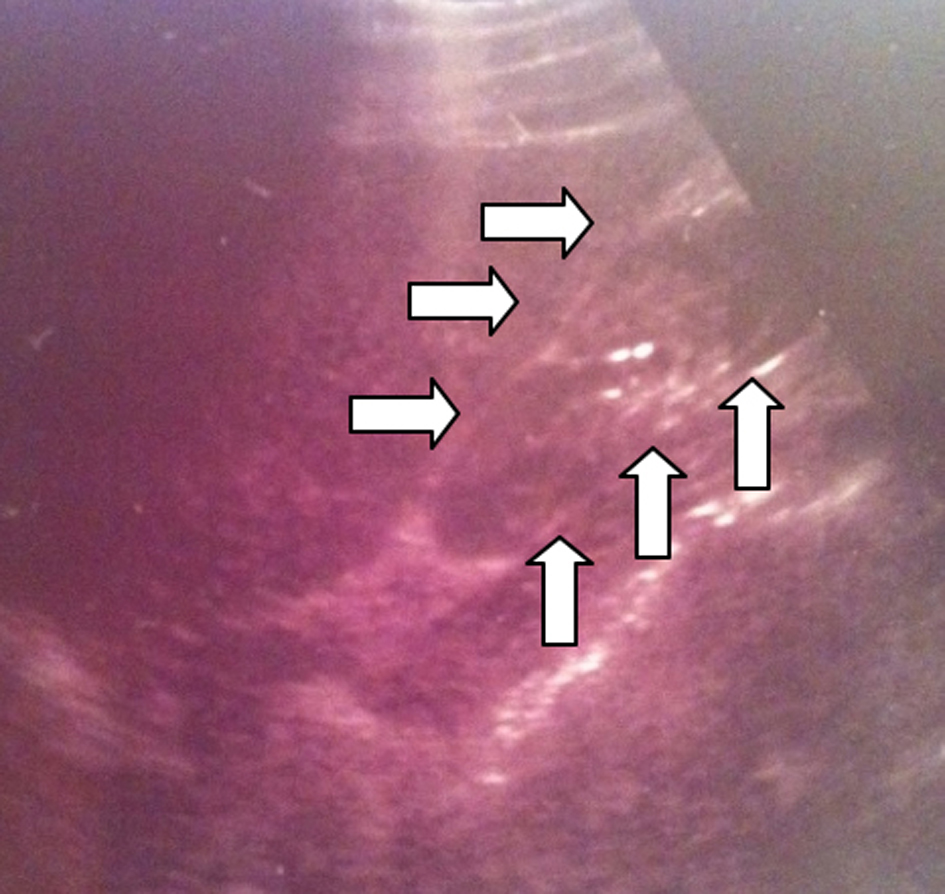 Figure 1. The abdominal U/S was evaluated as uncontributive, however a well circumscribed moderately hyperechoic formation in the anatomic location of the lesser omentum can be noticed (arrows).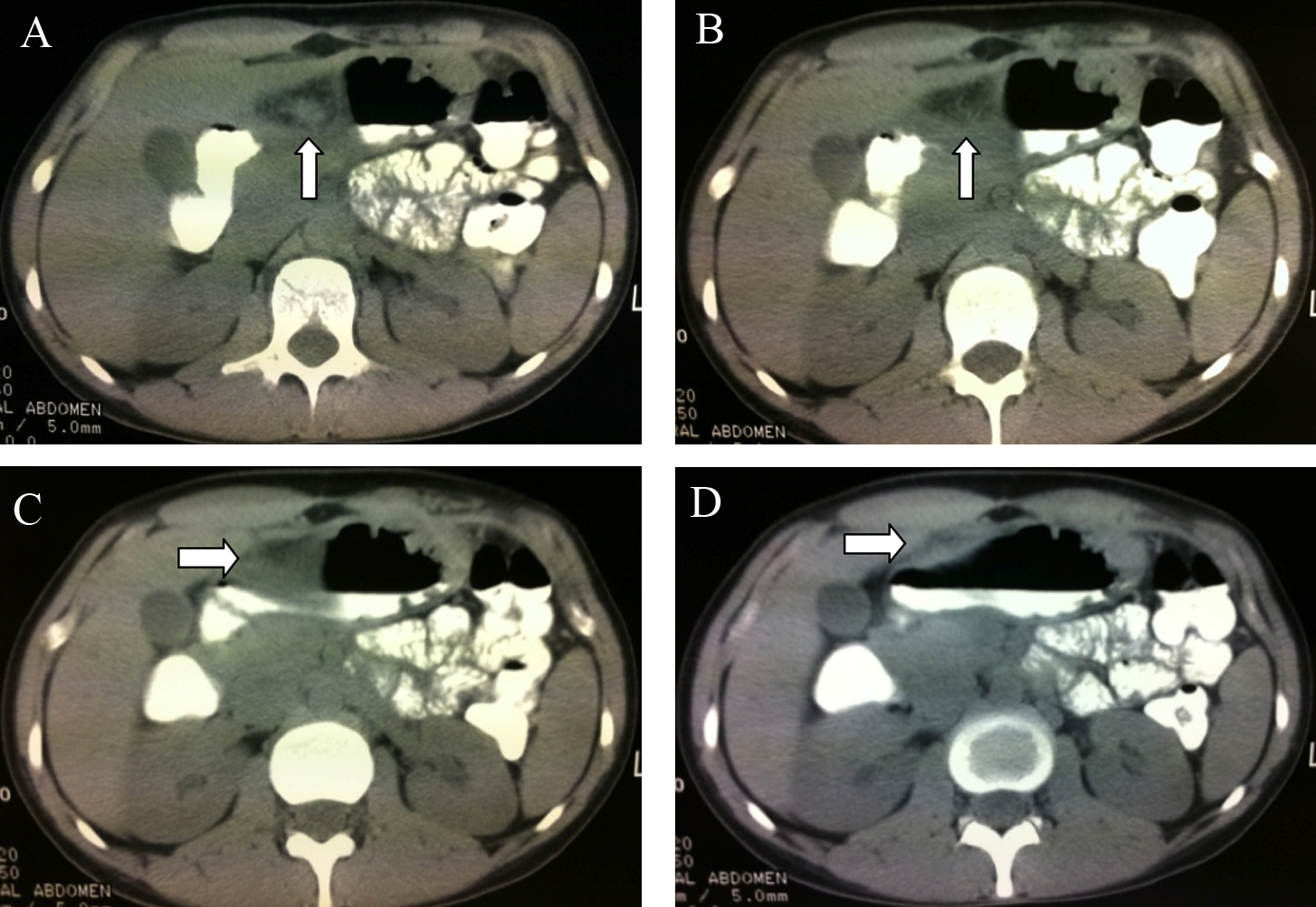 Figure 2. a) A well circumscribed fatty inflammatory mass can be recognised (arrow); b) Hyperechoic streaks within the mass (arrow); c) The formation lying between the posterior edge of the left hepatic lobe and the prepyloric part of the stomach (arrow); d) The formation lying on the gastric antrum (arrow).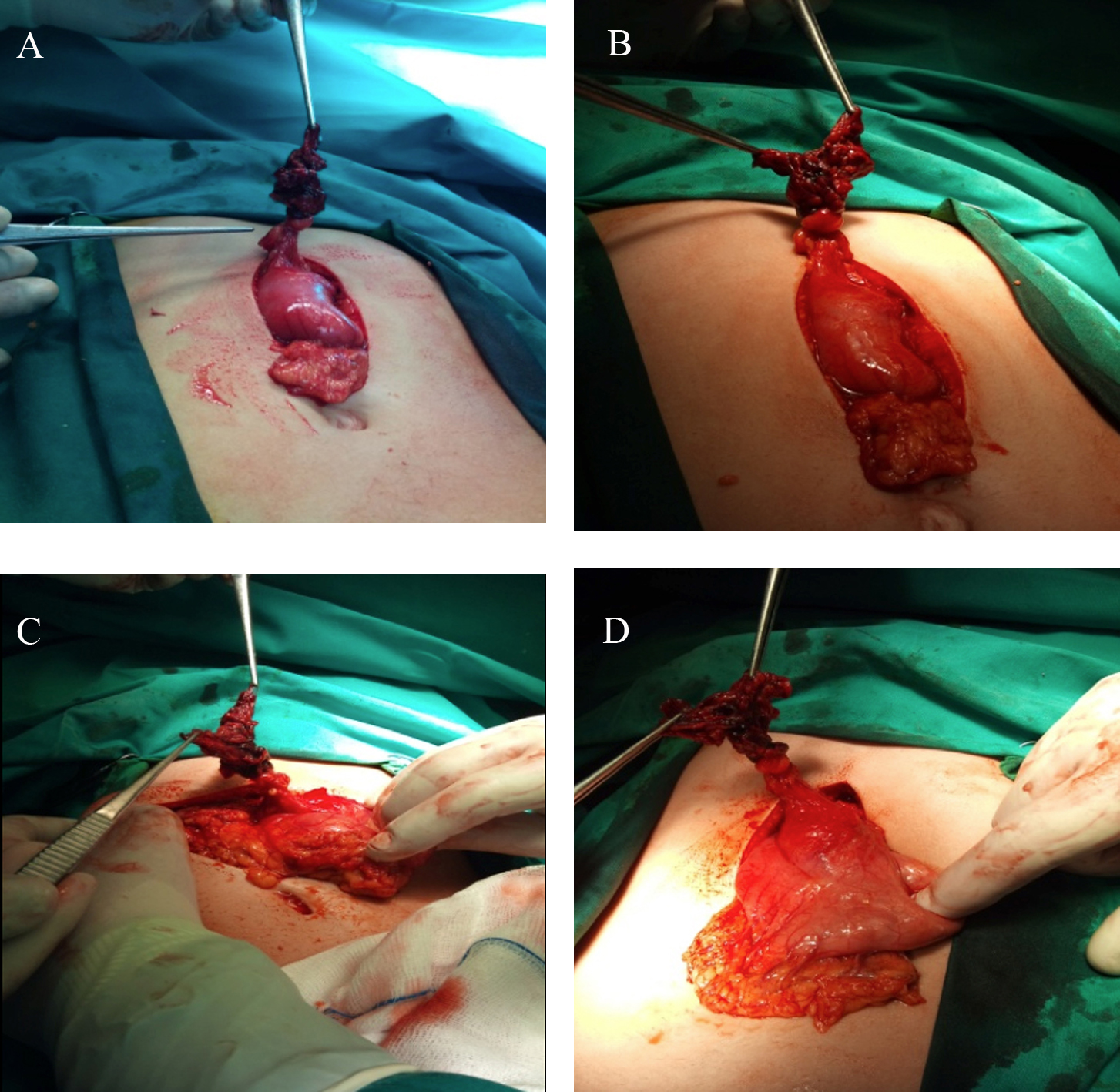 Figure 3. A free part of the lesser omentum and its pedicle originating from the lesser curvature of the stomach is depicted twisted clockwise at 720o, with gangrene of the part lying distally to the level of the torsion. The horizontal axis of the torsion can be clearly seen. The diffuse ischaemic and necrotic parts of the affected lesser omentum are well recognised.