Figures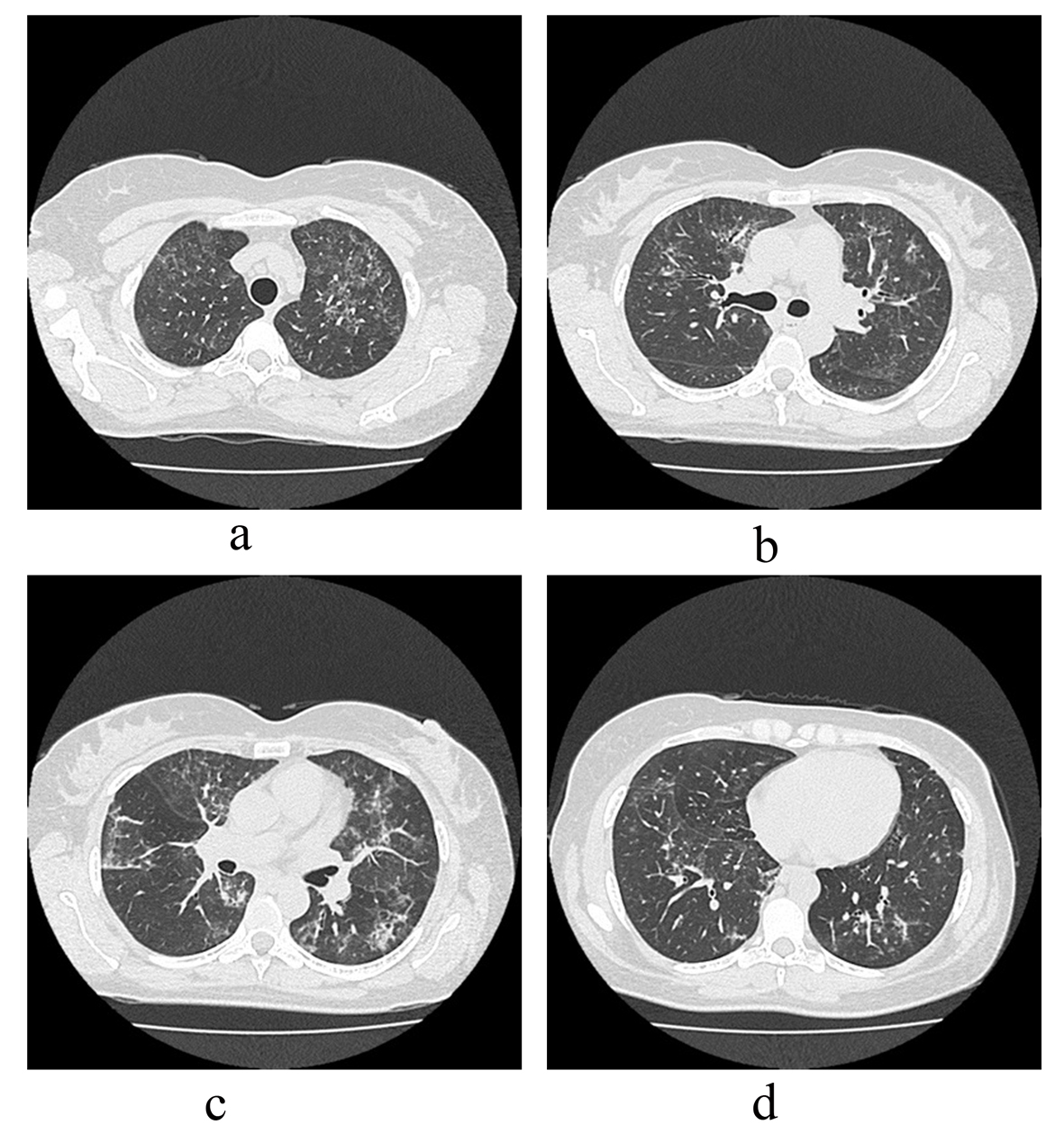 Figure 1. (a-d). Ground-glass opacities (GGO) distributed scarcely in the upper to lower lobes in chest-CT three months before hospitalization.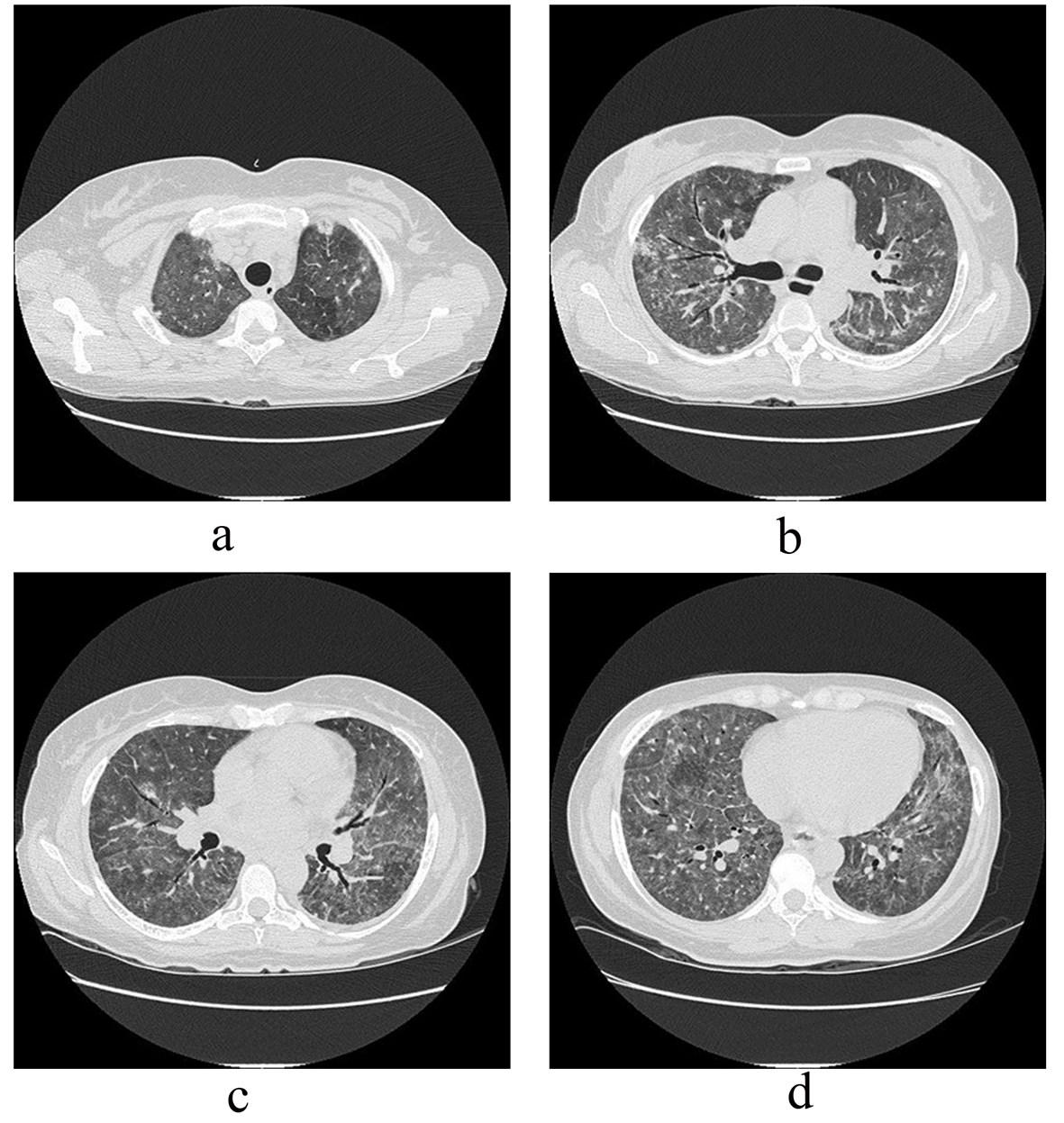 Figure 2. (a-d). During the hospitalization, GGO spread in all lobes.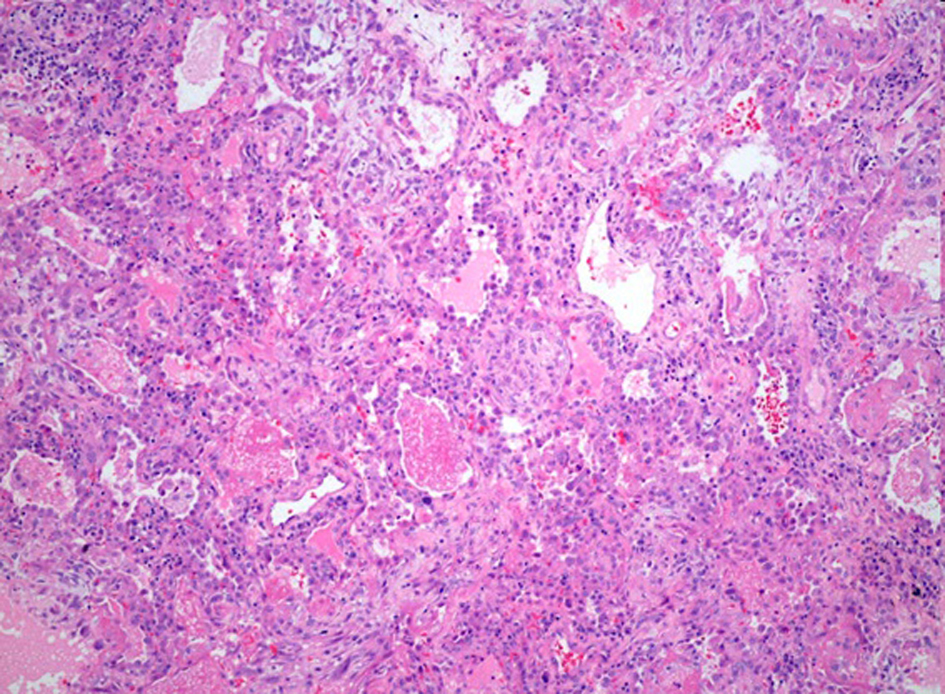 Figure 3. Lung condensation with foamy and pink exudate (P. jiroveci) filled alveoli (H&E - 200 ×). The alveolar wall shows inflammation, with lymphoid infiltrates and hyaline membranes.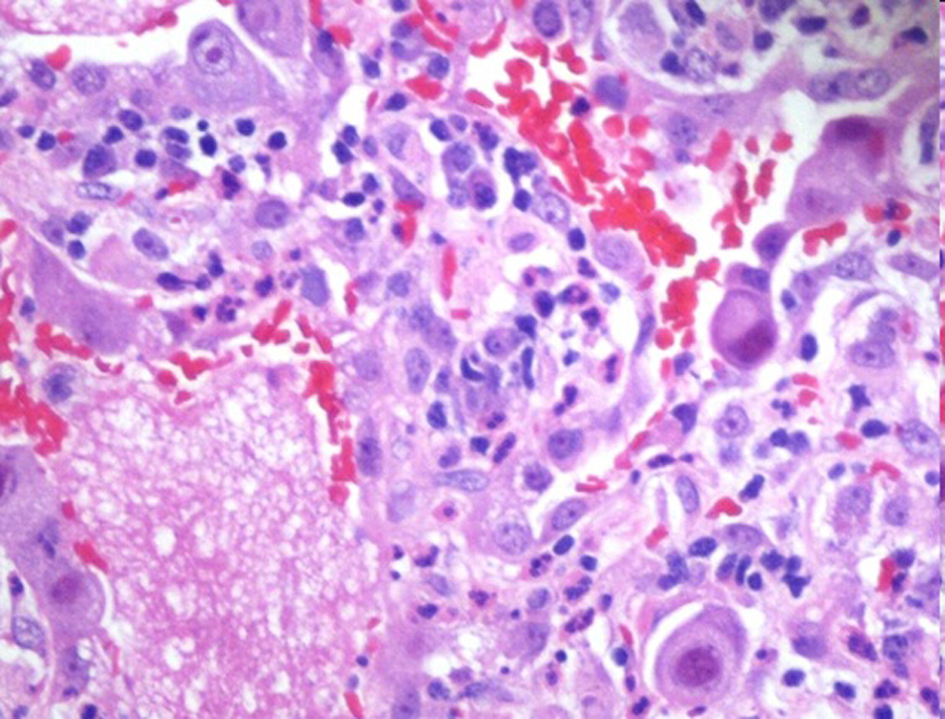 Figure 4. Violaceous to dark red intranuclear CMV inclusion with foamy exudate fills alveoli associated with Pneumocystis jirovecci (H&E - 100 ×).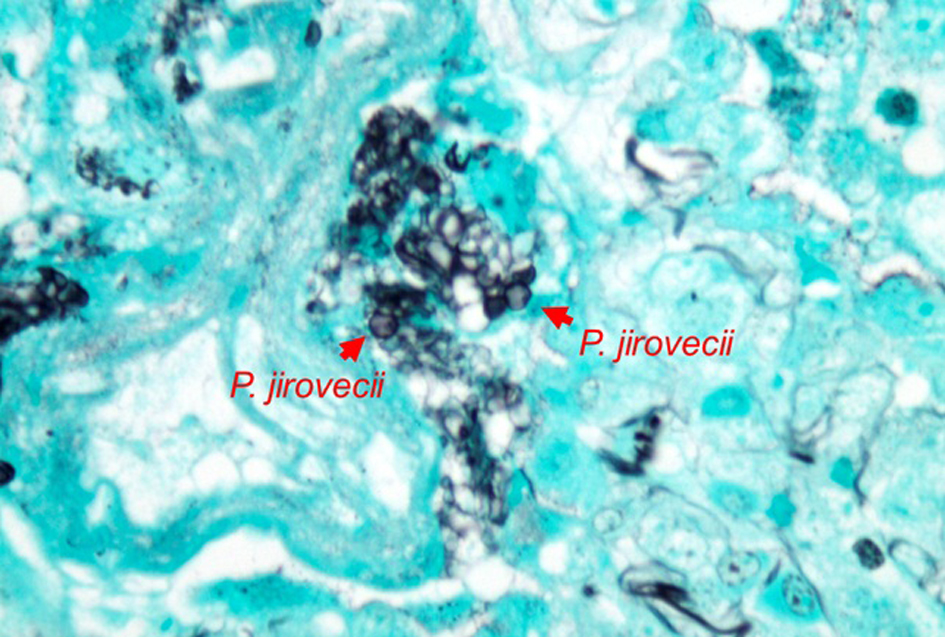 Figure 5. Clusters of Pneumocystis jirovecci (Methenamine silver stain - 100 ×).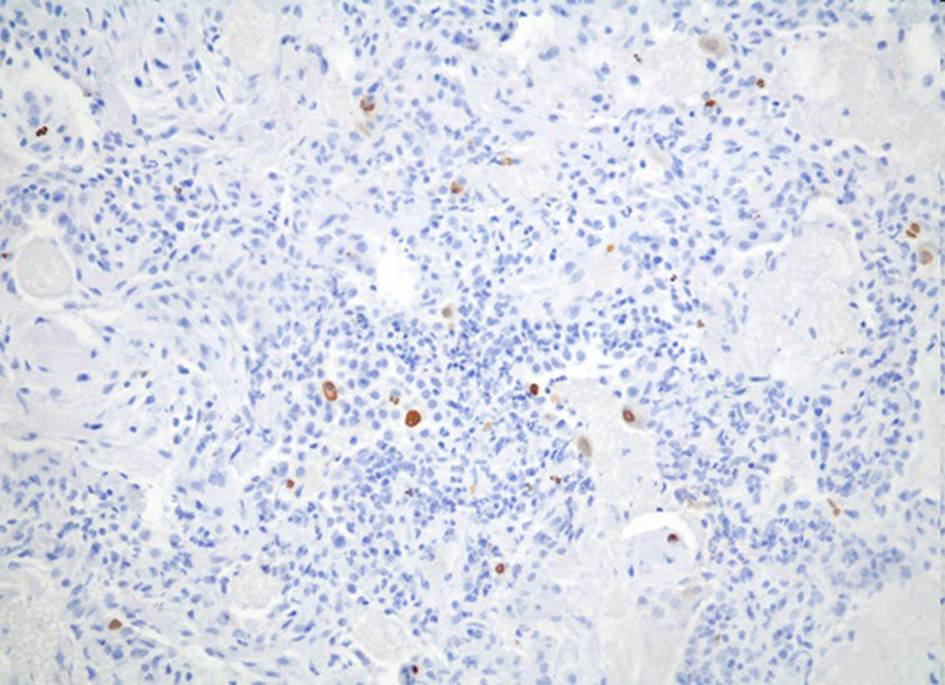 Figure 6. Strong nuclear staining for CMV may be seen.